Research Excellence Framework

Safer use of high-risk medicines
Ensuring the safer use of high-risk medicines through data-driven quality improvement initiatives
The medicines we use to treat disease and save lives are not without potentially harmful side effects and some are labelled high risk medicines (HRMs).
Defined as medicines that have a high risk of causing injury or harm if they are misused or used in error, the adverse effects caused by HRMs account for 6.5% of hospital admissions annually, according to UK studies, which in Scotland equates to around 61,000 admissions each year.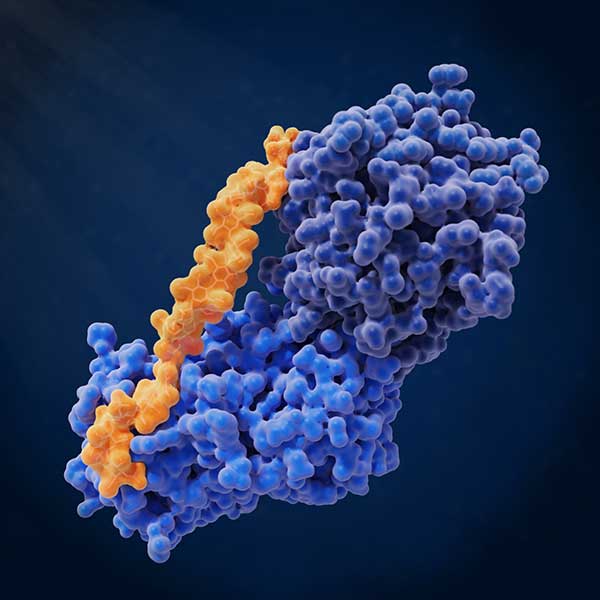 HRMs, including anticoagulants and non-steroidal anti-inflammatory drugs (NSAIDs), carry a risk of harming patients most commonly due to gastric irritation and bleeding. Risks are greater for older patients who are more likely to be suffering from multiple conditions and using multiple medicines.
Research led by Professor Marion Bennie in the Strathclyde Institute of Pharmacy & Biomedical Sciences has helped patients and healthcare practitioners to ensure the safer use and prescribing of HRMs, influenced Scottish healthcare policy, improved healthcare practice in Scotland and internationally and improved patient wellbeing.
Robust research led by Professor Bennie had a key influence in driving forward pharmacy services... ultimately improving patient safety
Since 2010, Professor Bennie has informed national Scottish policies by focussing on two key areas: gathering and curating real-world data intelligence on use of HRM, and designing and testing new quality improvement programmes for General Practitioners and community pharmacists to enhance the safe and effective use of medicines.
Thanks to a new integrated clinical system, NHS Scotland was able to capture all individual-level prescribing and dispensing of medicines in primary care across the country. This enabled Professor Bennie's team, for the first time in Scotland, to investigate individual patient-level HRM prescribing over a 10-year period across the entire Scottish population of 5.5 million and to use this to improve prescribing practice and support further healthcare studies.
Between 2016 and 2020, a Strathclyde team led by Professor Bennie conducted an evaluation of the Scottish Patient Safety Programme – Pharmacy in Primary Care (SPSP-PPC) which guided national policy including a Scottish Government commitment to support the safer use of medicines.
Service redesign initiatives
This led to service redesign initiatives, which were implemented by all Scottish pharmacies to embed safe working practices and reduce risk concerning HRM. The initiatives have also been adopted by 55 New Zealand pharmacies. The Strathclyde research also informed a service review by the Scottish Government, which included new HRM measures in its 2018 National Therapeutic Indicator report, influencing Prescribing Action Plans within all 944 General Practices in Scotland.
As a result of these quality improvement initiatives, patient welfare has been improved due to fewer HRMs being prescribed to patients. For example, the HRM measure 'Acute Kidney Injury' – the percentage of people aged 65 years or older co-prescribed a NSAID and an Angiotensin-converting-enzyme (ACE) inhibitor/angiotensin receptor blocker and a diuretic – shows that over the period April 2018 to June 2020, there was a 30% reduction in those patients exposed to this HRM combination across Scotland.
Similarly, there has been a reduction of 16% in the volume of NSAIDs prescribed in Scottish General Practices for the period April 2018 to June 2020. As summarised by the Postgraduate Pharmacy Dean, NHS Education for Scotland: "Robust research led by Professor Bennie had a key influence in driving forward pharmacy services... ultimately improving patient safety".