SCELG Welcomes New LLM Students
On Friday 21st of September, the Strathclyde Centre for Environmental Law and Governance gave a warm welcome to its new students on the LLM Global Environmental Law and Governance during a special Induction Day on International Law and the Environment.
The induction sessions explored the teaching methods at the University of Strathclyde and the basics of international law, with two case studies on protected areas and indigenous peoples, and on a new treaty on marine biodiversity respectively. The two scenarios built on SCELG ongoing research and knowledge exchange on biodiversity, notably under the BENELEX Project, and on ocean governance (as Prof Morgera and Dr Diz recently participated in UN negotiations on marine biodiversity in areas beyond national jurisdiction). They also aimed to equip students with the research and study skills necessary to explore the full potential of their LLM, with sessions on note-taking, critical analysis and reading, sources and citations, writing and assessments.
The fact that our students, like our SCELG members, come from diverse backgrounds and from different regions and countries, including the UK, the EU, Ecuador and China, allowed for a wealth of perspectives to be brought to the discussions.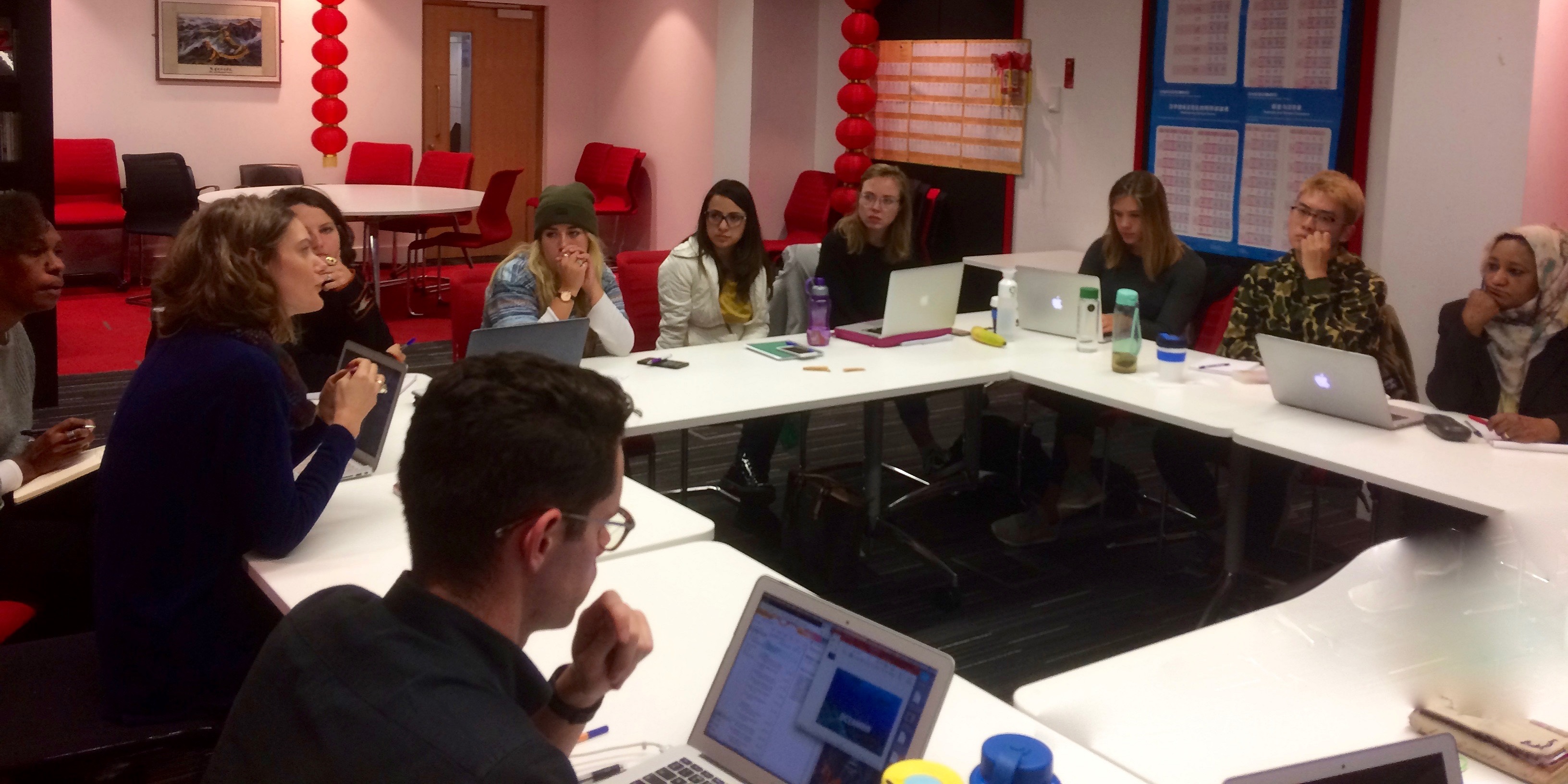 Welcoming the new cohort
Being a part of the Strathclyde Centre for Environmental Law and Governance
The sessions were not only attended by new LLM students, but many of our members, including our SCELG PhDs, who joined the discussions in order to share their experiences. The induction sessions illustrated how SCELG adopts a collaborative approach to research and teaching, with opportunities for students to engage in the practical work of SCELG.
SCELG Co-Director Elisa Morgera, the LLM's programme director, said:
This event was a way to make our LLM students feel immediately a welcome addition to the SCELG community of staff and PhD researchers. We look forward to their participation in upcoming SCELG events. And in a few months, we will be able to involve them in our research and consultancies so that they can acquire professional experience in addition to academic skills during their time at Strathclyde.
Research and Practice-led Teaching and Knowledge Exchange
The LLM Global Environmental Law and Governance aims to help students critically appraise and creatively contribute to environmental regulation and governance at the international, transnational, national and local levels. The programme draws both on cutting-edge academic research on global environmental law, and on first-hand professional experience in environmental law and governance at different levels. Our LLM students in 2017/2018 supported SCELG research with international partners in relation to marine biodiversity, climate change litigation and the Sustainable Development Goals.
SCELG's PhD Programme provides PhDs with many opportunities to obtain practical experience in addition to support for their independent research. Such opportunities include funded projects and consultancies with external partners. Also, many of our PhDs teach on relevant courses, including those on the LLM Global Environmental Law and Governance. They are thereby able to share and increase the impact of their work.