SCELG Member Kate McKenzie shortlisted for SGSSS Impact Grant Competition
Jun 2021 — SCELG member Kate McKenzie has been named one of six finalists who were shortlisted for this year's Scottish Graduate School Social Science's (SGSSS) Impact Grant Competition.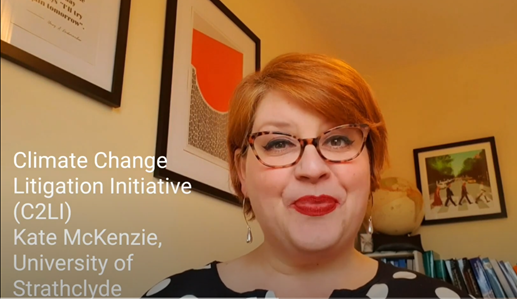 The Scottish Graduate School Social Science's annual Impact Competition is intended to give PhD students the opportunity to showcase the current impact of their research and win up to £1000 in follow on funding. Kate's entry highlights the Climate Change Litigation Initiative (C2LI) and the broad impact it is already having. C2LI is a global initiative about climate change litigation, where judges, lawyers, researchers, and civil society can easily access succinct and relevant information about climate litigation in specific countries.
Kate's own research focuses on climate change law and ocean governance with a special focus on national climate change litigation. She is a C2LI legal analyst and has been an integral part of the development of the initiative since its inception.
Vote now (voting closes 13th June)
Voting is now open to the public to determine the winner of this year's award. If you would like to support Kate's work on C2LI, we encourage you to vote for her here before 13th June: https://social.sgsss.ac.uk/impact-competition/