SCELG PhD success
April 2019: SCELG is delighted to celebrate Renée Martin-Nagle, who has recently been awarded her PhD with a thesis titled "Governance of Offshore Freshwater Resources". The thesis was supervised by Francesco Sindico and Robert Kalin and examined by Elisa Morgera (internal examiner) and Gabriel Eckstein (external, Professor at Texas A&M University).
The Thesis
Back in 2013 Nature published an article entitled "Offshore fresh groundwater reserves as a global phenomenon" that highlighted the enormous range and volume of offshore aquifers in the world. This scientific analysis sparked Renée's interest in offshore aquifers and triggered her research into this field. In addressing a neglected area of international law, Renee's thesis focuses on the governance of both offshore freshwater aquifers and offshore methane hydrates, which are composed primarily of frozen freshwater. Through a detailed analysis of the governance regimes applicable to offshore freshwater resources, which include the law of the sea, customary practices of offshore oil and gas development, environmental protection laws and transboundary water law (including the emerging law of transboundary aquifers), Renée reveals a complex legal landscape. The thesis concludes with a summary of emerging doctrinal concepts, such as the human right to water, benefit-sharing, water as a global commons and post-sovereign governance.
Renée
Renée's PhD journey started in 2015 when she joined SCELG. She immediately settled in nicely, not only within SCELG, but in Glasgow and Scotland as a whole. Always with a smile on her face and offering to help, Renee comes to academia from a very successful life in the private sector. For more than twenty years she was General Counsel for Airbus Americas and has been a leading figure in the aviation sector, which led her to be given the IAWA Aviation Woman of Excellence Award in 2014. The birth of her first grandson in 2007 inspired Renée to devote the rest of her life to environmental issues with a focus on water law and policy. While still working full-time at Airbus, she completed an LLM in Environmental Law with highest honours at George Washington University, where she wrote a dissertation on fossil aquifers under the guidance of David Freestone, Salman Salman and Gabriel Eckstein. The paper won the inaugural Jamie Grodksy Prize for Environmental Law Scholarship, and its successful publication launched Renée into the international water law world. She went on to collaborate with the Environmental Law Institute and with her Juris Doctor alma mater, the University of Pittsburgh School of Law, before joining SCELG and Strathclyde Law School in 2015.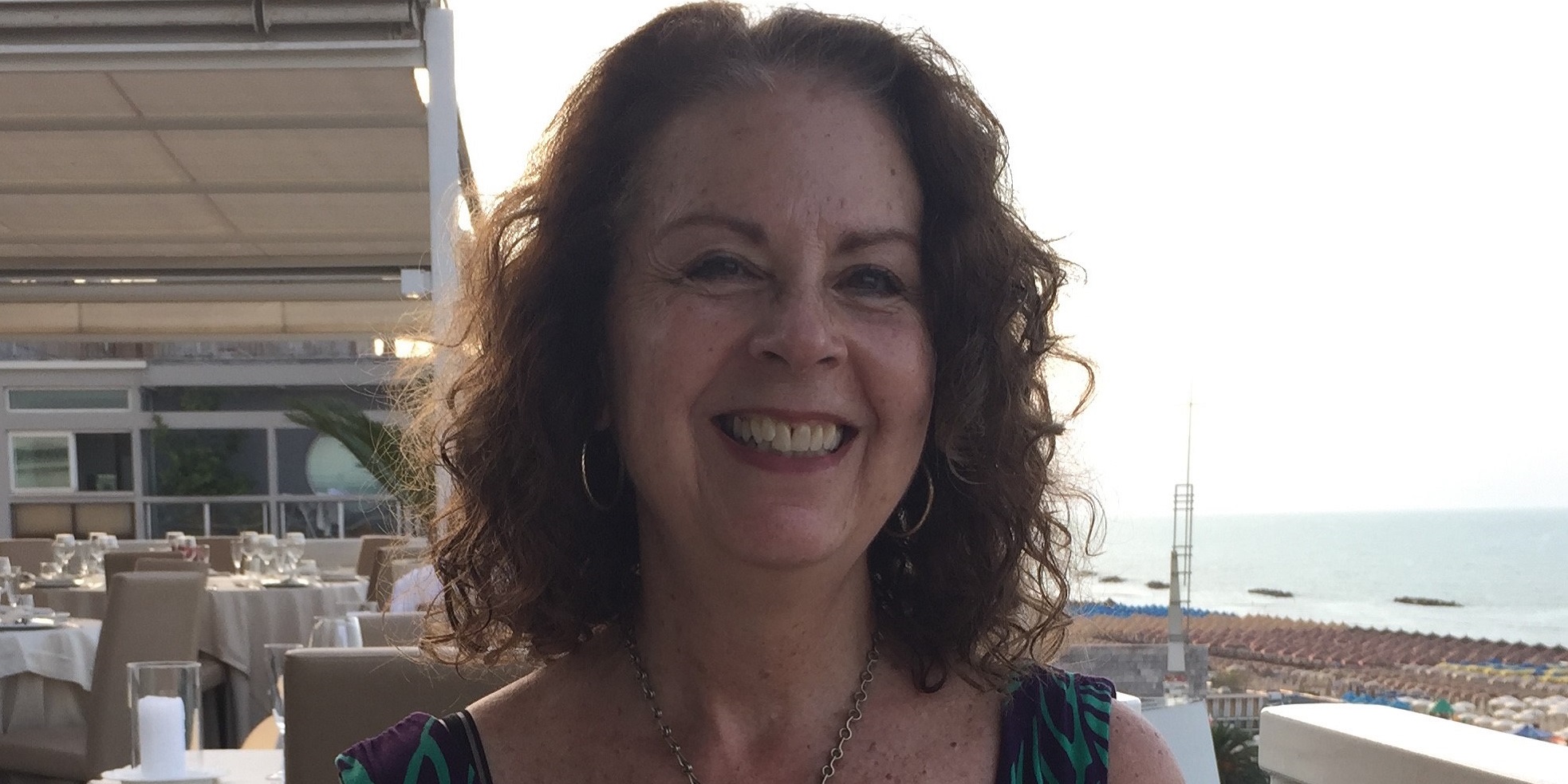 Renée Martin-Nagle
During her PhD years at Strathclyde Renée discovered the difference between the private sector and academia. In her first years, she would often ask whether she should present a Law School/SCELG position at any conference she attended. She soon realised that this was not necessary and that she was the only one to whom she had to respond. While undertaking her rigorous PhD studies, Renée collaborated with the Law School, teaching International Environmental Law at both undergraduate and post-graduate levels. She also produced a number of excellent articles and a book chapter while working on her PhD. Her monograph, entitled "Transboundary Offshore Aquifers: A Search for a Governance Regime", was published through Brill's International Water Law Journal in 2016. With Stephanie Hawkins, she co-authored a chapter on transboundary aquifer law in the 2019 Research Handbook on Fresh Water Law and International Relations. Since 2016 she has served the global water sector as the treasurer of the International Water Resources Association.
Renée joined in many projects that SCELG undertook during her four years at Strathclyde. One of the highlights was the participation in the British Academy Groundwater Governance workshop held in Salto, Uruguay, in 2016, which she attended with Francesco Sindico, PhD Researcher Stephanie Hawkins and former SCELG Visiting Researcher Laura Movilla.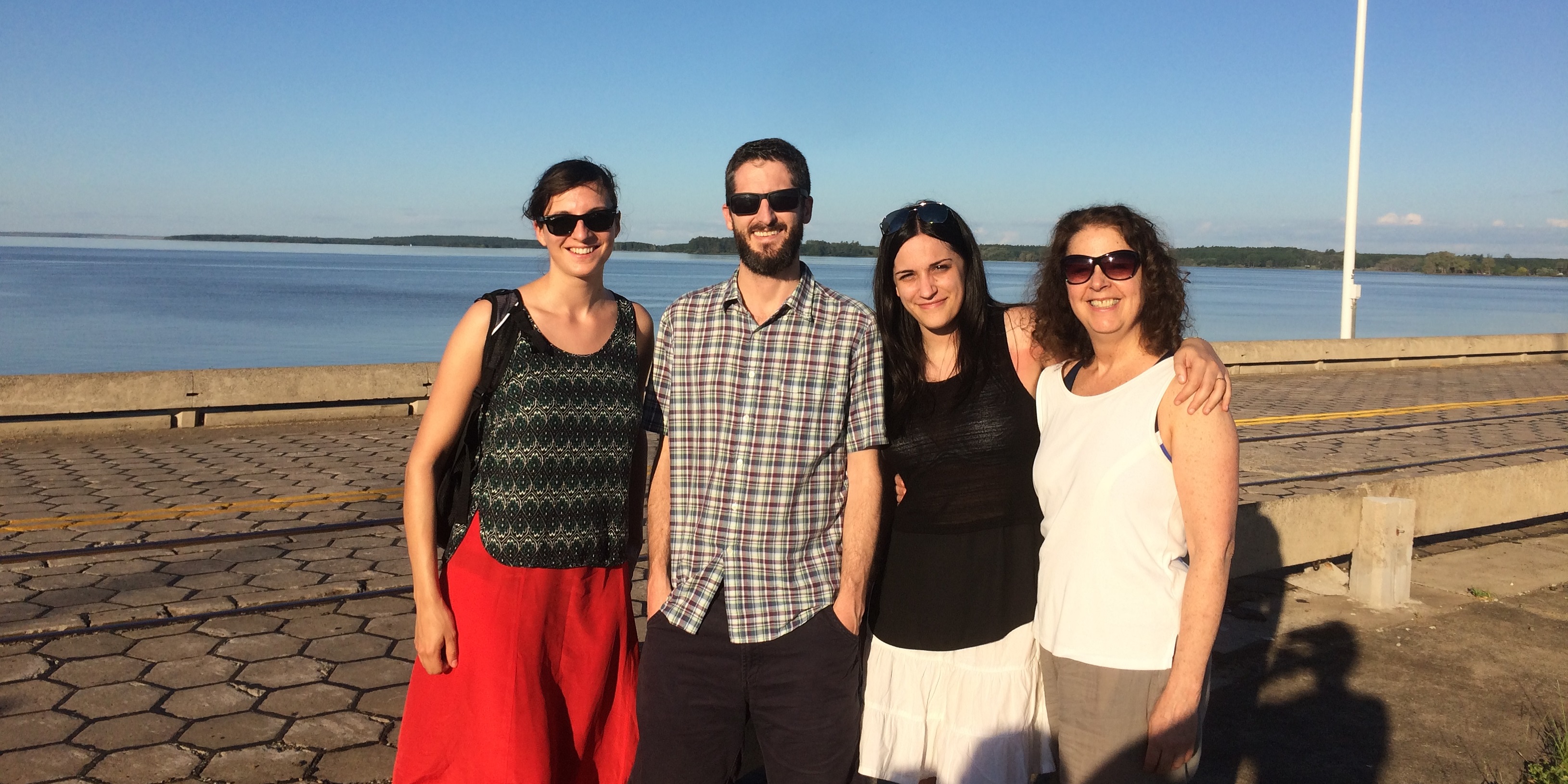 Stephanie Hawkins, Francesco Sindico, Laura Movilla, and Renée
PhD at SCELG
Renée's PhD journey is not unique. PhD researchers at SCELG join a vibrant community of researchers working on the many areas SCELG is involved in. They work hard on their PhD projects, but have also the chance of collaborating on SCELG projects and consultancies. PhD researchers are encouraged to publish their work and enhance their CV while at SCELG. SCELG and the Law School look forward to welcome back Renée for her graduation in June and for a good craic and a wee dram together!