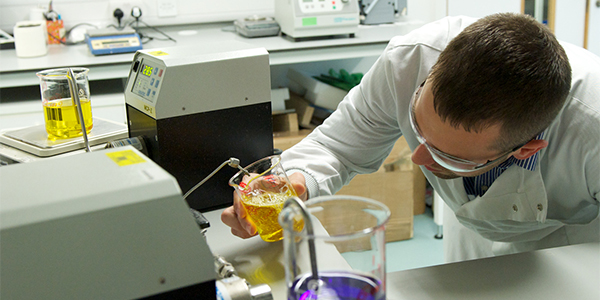 Postgraduate
We offer innovative teaching by experts who are actively researching in their topic of study. You'll also have the opportunity to enter the research environment during projects that might make a real difference to people's lives and make an impact on modern society.
Get more details about postgraduate study in SIPBS.
Postgraduate taught courses (MSc)
Strathclyde Institute of Pharmacy & Biomedical Sciences offers taught Masters courses, providing specialised training tailored to specific employment needs or research areas. Most Masters courses can be completed in 12 months of full-time study and consist of two semesters of taught lectures, tutorials and labs, followed by a summer research project.
Find out what postgraduate courses are available.
Postgraduate Master degrees by research (MRes)
The MRes is a research-based Masters degree that offers specialised training in specific areas:
MRes Pharmaceutical sciences
We offer a vibrant research environment for postgraduate student training. We provide excellent research support and facilities for students studying towards MRes degrees.
Please contact The Graduate School to chat about studying an MRes with us.
Postgraduate research opportunities (MPhil/PhD/DPharm)
We offer MPhil and PhD degrees in a range of research themes in pharmaceutical and biomedical sciences. The MPhil is normally one-year full time and the PhD is normally three-four years full time depending on the source of funding. Part-time study is also available.
Get more details about our postgraduate research opportunities.
DPharm - Professional Doctorate
This degree responds to an identified need for more NHS pharmacists to engage in research linked to their professional and practice role in areas in which a PhD research programme may not be the most appropriate qualification. The DPharm fits with all areas of the practice of pharmacy including hospital clinical pharmacy, technical services and community pharmacy practice in much the same way that medical staff undertake an MD qualification. The DPharm programme aims to develop, strengthen and enhance pharmacy research and help to build the credibility of Pharmacy as a research focused profession.
Find out more about the DPharm.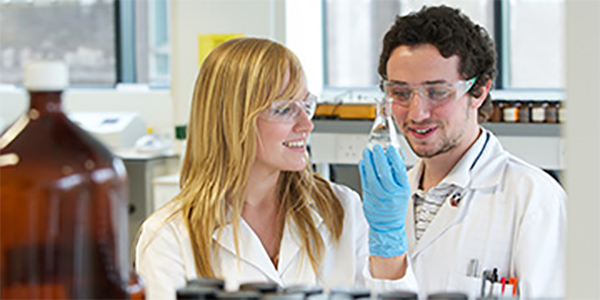 Continuing Professional Development (CPD)
We've committed to supporting the wider community through CPD. We've developed a range of short courses to meet the professional development needs of pharmacists and biomedical scientists.