Lorraine Allan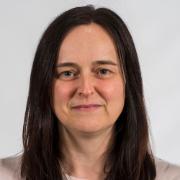 Head of Technical Services, Safety Convenor and Chemical Safety Co-ordinator within SIPBS
In 1993 I gained my BSc in Chemistry from the University of Strathclyde.
I started work as a technician in the Department of Bioscience in 1994. I managed and maintained the food biochemistry and sensory analysis research laboratories using my background in analytical chemistry for flavour and food quality analysis. The research I was involved in centred on the study on flavour release, of whisky, wine and cheese. The work involved going to conferences and being named on several publications. In 2006, I moved to SIPBS becoming a senior technician involved in managing both staff and the chromatography facility. In 2015 I became the Deputy Head of Technical Services and then Head of Technical Services in 2018.
In my current role, I cover all aspects of general personnel management, recruitment of new technical staff, reviewing technical re-grading forms, attending to estates and building matters including the refurbishing of laboratories. I manage safety and security ensuring compliance with relevant University Occupational Health and Safety Policy and statutory regulations.
At Strathclyde, I have been given the opportunity to complete a range of training courses both in management and safety. I hold an Institute of Leadership and Management (ILM) level 3 award and a certificate in Managing Safely from the Institute of Occupational Health and Safety. I am a Member of the Institute of Science and Technology (MIScT) and a Member of the Institute of Safety in Technology and Research. I am currently a registered scientist through the Science Council (RSci). In 2018 I received a commendation for my CPD from the Science Council. In 2014, I received Merit Certificate to recognise my outstanding contributions to health and safety at work by The Institution of Health and Safety (IOSH) West of Scotland. I am committed to keeping my skills and knowledge up to date through CPD. I encourage other technical staff to benefit from the opportunities they have for development. I am a Science Council assessor for registration applications for both RSci and RSciTech.
I was part of a focus group that designed a development programme across the University for all technical staff which was implemented by the University Organisational and Staff Development Unit. Staff who complete the training gain an Internal Strathclyde Leadership Development Award. A key feature of the programme is beginning the process of continual professional development (CPD) and working towards gaining Professional Registration through the Science Council or the Engineering Council. Participants may also wish to work towards gaining Associate Fellowship of the Higher Education Academy.