Strathclyde Institute of Pharmacy & Biomedical Sciences

What do we do?
The Strathclyde Institute of Pharmacy & Biomedical Sciences is a leading centre for research and training focused on the discovery, development and delivery of better medicines. We're committed to the delivery of useful learning, world-class research, technological innovation and contributions to society.
Our research and work with business & industry focuses on many different areas including:
making discoveries in basic bioscience that can lead to viable drug discovery programmes
creating innovative manufacturing and formulation of pharmaceuticals
using pharmacoepidemiology and practice-based research to ensure the most effective and efficient use of medicines
Our School of Pharmacy is one of the top in the UK. We deliver an accredited MPharm degree which is accredited by the General Pharmaceutical Council (GPhC).
Our undergraduate and postgraduate degrees courses in biomedical sciences provide an excellent foundation in cell and molecular bioscience with a specific focus on immunology, microbiology, pharmacology and biochemistry.
We have a thriving postgraduate research community undertaking MPhil, PhD and DPharm higher degrees within our different research groups.
Our Masters degrees and continuing professional development programmes are designed to enhance students' skills and knowledge, with emphasis on usefulness in real-world settings.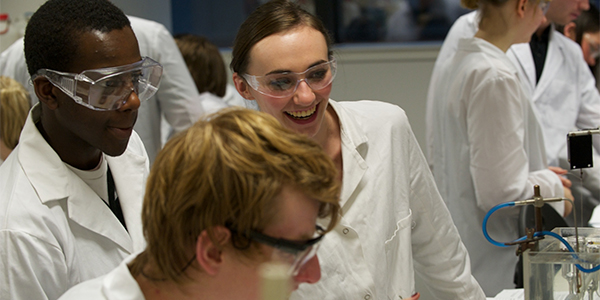 Why pharmacy?
Pharmacists are experts in medicines, from manufacture to use, with a commitment to improving people's lives by assuring the safety, quality, efficacy and cost-effectiveness of therapies through pharmaceutical care.
The aim of our MPharm degree is to equip graduates with the knowledge, skills, attitudes and behaviours needed for careers in all branches of pharmacy, and in all aspects of the profession. The programme is research and practice-led. We work in partnership with our students and healthcare professionals through a curriculum that integrates the science and practice of pharmacy in a patient and public-focused manner.
Our graduates will be outstanding pharmacy professionals who are experts in medicines, safe and effective practitioners, and able to maintain and improve their professional performance.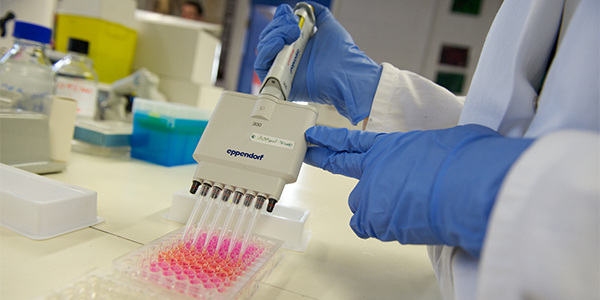 Why biomedical sciences?
The biological & biomedical sciences degree courses are designed to reveal the excitement of developments in biology and medicine and to provide a high-level, scientifically-based education. They lie at the interface of science and medicine, with a specific focus on biochemistry, microbiology, immunology and pharmacology.
A Strathclyde biomedical sciences degree opens the door to many career opportunities. You could be involved in the development of novel drugs, food processing, protecting the environment, fighting disease or even slowing the ageing process. Graduates have found jobs in the pharmaceutical, biotech and agrochemical industries, hospitals and public health laboratories, environmental centres, analytical and forensic science labs, universities, the scientific civil service and teaching at all levels.
Find out more about our undergraduate and postgraduate opportunities.