Institute for Genealogical Studies Launch Success
An initiative to promote world-leading genealogy education, events, and research has been launched at the University of Strathclyde.
The Strathclyde Institute for Genealogical Studies (SIGS) has been established with the aim of delivering academic excellence through the creation of new courses and research opportunities to run alongside the University's long-standing world-leading postgraduate programme.
The new Institute officially launched at a free online event on Tuesday 9 May, with over 250 attendees from around the world enjoying a fascinating and educational keynote address from Professor Turi King, Professor of Public Engagement and Genetics, University of Leicester. Professor King uses genetics in the fields of forensics, history, genealogy, and archaeology and is perhaps best known for her work in leading the genetics and identification of the remains of King Richard III.
Tahitia McCabe, Head of the Institute provided an overview of the vision for genealogy at Strathclyde and was joined by Professor Sir Jim McDonald, Principal and Vice Chancellor of the University who both welcomed guests and spoke on the history of the University of Strathclyde. The evening was wrapped up by Professor Ian Rivers, Associate Principal and Executive Dean of the Faculty of Humanities and Social Sciences who shared a little of his own family history research.
Tahitia said:" This is an exciting time for genealogy at Strathclyde and the genealogical community. Our passion is to help people, whether they are experienced or new to the subject, to learn more, connect with each other and further their learning or research. We are already well respected internationally for our programmes, which gives the Institute a great start. Our aim is to create a vibrant space where genealogical learning and discourse can flourish – we are reaching out to anyone with an interest to join us on our journey."
The Institute, based in Strathclyde's Centre for Lifelong Learning (CLL), will build on the success of the University's genetic genealogy research projects and work with experts, organisations, and other faculties at Strathclyde to grow a thriving research community for anyone with an interest in family history.
Visit the Strathclyde Institute for Genealogical Studies website to find out more.
Photo credit: Jonathan Sisson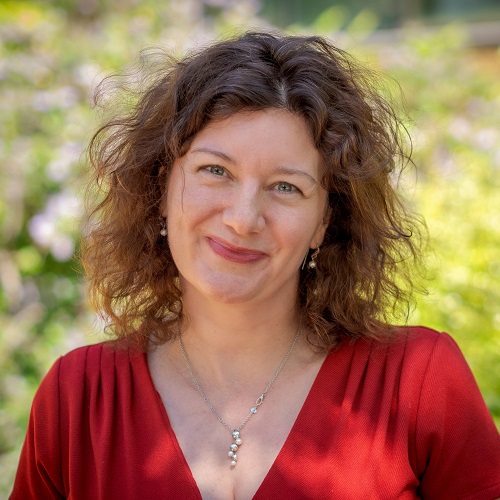 Professor of Public Engagement and Genetics, University of Leicester