Postgraduate taught

What happens after I accept my offer?
Once you have met all of your conditions and accepted your offer then your application will go through a final check. Following checks, there are just a few things you need to do before arriving at Strathclyde:
Student support
We're here to support and help you throughout your time at Strathclyde. Our advice hub, student health service, chaplaincy centre and student counselling services are available to all students. Check out our student support information.
We're also committed to providing an inclusive learning and working environment for people with disabilities or those who need additional support for learning. Get more information about our disability services.
Fees & funding
Please ensure that you have paid your tuition fees before you register. To find out the fees for each course please go to the appropriate course page or check our tuition fees pages.
We have different methods for you to pay your tuition fees either in full or instalments. Go to our finance pages to find out the options.
Scholarships & funding opportunities
We offer many different scholarships and funding opportunities for students. Check out our scholarship search to see what you can apply for.
Funding & Financial Support Team
We've a dedicated Funding & Financial Support Team who provide advice and help to you on financial matters. You can contact the team at:
The Advice Centre - Funding & Financial Support Team
McCance Building
16 Richmond Street
Glasgow, G1 1XQ
+44 (0) 141 548 2753
financial-support@strath.ac.uk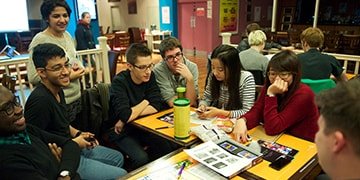 Our international community
We have a lively international student population made up of students of over 100 different nationalities. We provide expert advice and support to our international community and can help with:
arrival and welcome to the University
student visa extensions
immigration advice
advice on working during and after studies
confidential personal advice
This service is provided by the International Student Support Team located on Level 4, Learning and Teaching Building. Find out more on the International Support Team's website.