Strathclyde celebrates LGBT History month
Throughout February, we celebrate LGBT History Month.
Strathclyde aims to be an inclusive community which recognises the potential, talents and contribution of all people regardless of age, disability, gender reassignment, sex, race, religion or belief, sexual orientation, marriage and civil partnership and pregnancy and maternity (and paternity).
We're committed to creating an environment in which all students irrespective of their sexual orientation and/or trans or gender status, feel welcomed and valued, and in which discriminatory behaviour and harassment isn't tolerated.
LGBT inclusion & support at Strathclyde
The University's Student Experience directorate and the School of Education both hold LGBT Charter awards. The Charter is managed by LGBT Youth Scotland and recognises the achievements of organisations in proactively including LGBTI people in every aspect of their work, protecting staff and providing a high-quality service to customers, students or service users.
The School of Education achieved a Bronze award in 2019 and Student Experience a Silver award in early 2020.
The LGBT Charter requires departments and organisations to demonstrate that staff have undertaken LGBT awareness training and that policies, practice and resources have been reviewed to make sure that they are as inclusive as they can be. It also demonstrates that awardees have engaged and consulted with LGBT communities and undertaken work to promote LGBT inclusion and awareness within their organisation.
Events
Strathclyde University Feminist Research Network
Dr Daniel Conway of University of Westminster will be discussing his research into LGBTQ+ Pride events, primarily in global contexts outside of Europe and North America. Dr Conway's research analyses the political and social purposes of Pride, how Pride events manifest and how they relate to broader activist movements. Points of controversy or protest within or about Pride are also a key focus.
Purple Friday
For the second year running, we'll be celebrating Purple Friday, on February 28.
To show our support for LGBT equality and our stand against homophobia, biphobia and transphobia, the University will also light up several of its buildings in purple including the TIC, Thomas Graham and Strathclyde Sport.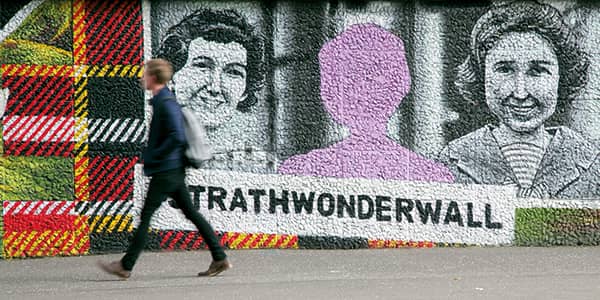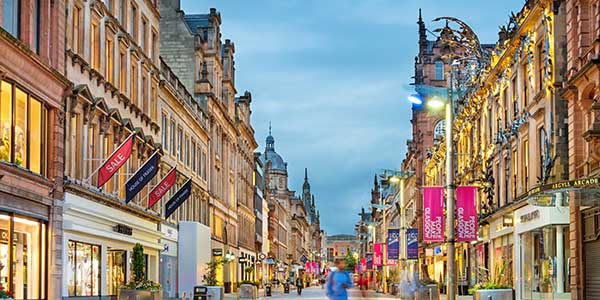 Citywide events
Find out more about events that will be taking place across Glasgow to mark LGBT History month.
Trans, Non-Binary and Gender Diverse Student Support
The University is committed to creating an environment in which all students irrespective of their sexual orientation and/or trans or gender status, feel welcomed and valued, and in which discriminatory behaviour and harassment is not tolerated.
We recognise the unique issues faced by trans and non-binary students, both in a university environment and in the wider community and are committed to providing support.
Our named contact group for trans and non-binary students can advise and help co-ordinate support in a range of areas.
Use of pronouns
Our Student Experience directorate and Strathclyde Students Union teamed up on a campaign to promote International Pronouns Day, to raise awareness regarding respecting the pronouns people use for themselves, particularly people who are transgender or gender nonconforming and to celebrate people's multiple, intersecting identities.
University staff and students had their pictures taken with an International Pronouns Say selfie banner and posted on social media. Staff were also invited to add their own personal pronouns to email signatures.
Research
TransEDU
Dr Stephanie Mckendry and Dr Matson Lawrence at the University of Strathclyde have used their research on the experiences of transgender, non-binary and gender diverse people in colleges and universities to develop open-access resources, guidance and training materials for the post-secondary education sectors.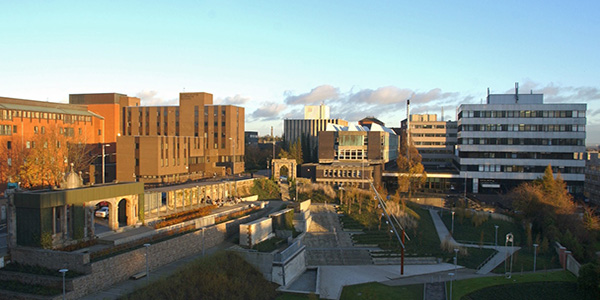 CILIA-LGBTQI+
This project investigates the potential inequalities experienced by lesbian, gay, bisexual, trans, queer and intersex (LGBTQI+) people across the lifecourse. In Scotland, it's led by Professor Yvette Taylor and Dr Matson Lawrence, based at the School of Education at the University of Strathclyde.
STEM Equals
STEM Equals is a four-year research and impact project focused on creating more inclusive STEM communities for women and LGBT+ people in both academia and in industry. The project is funded by EPSRC with matched funding from the University of Strathclyde. The project industry partner is BAM Nuttall Ltd.