Background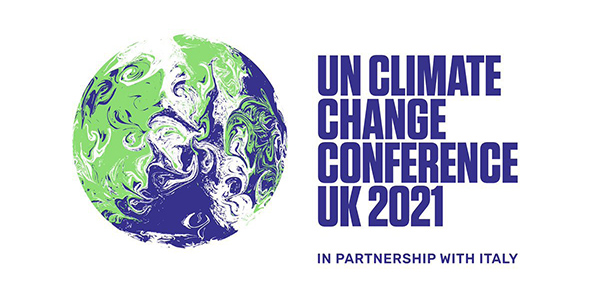 In November 2021 Glasgow is due to host the United Nations Climate Change Conference commonly referred to as COP26. It has been argued that this COP will be the most important meeting since the Paris Agreement was signed in 2015, and the tipping point for dramatic global climate action.
The UK Presidency of COP26 has four key areas that it is focussed on for the negotiations:
Mitigation
Adaptation
Finance
Collaboration
These focus on the need for collaborative faster transitions which allow all countries to share the benefits of clean, affordable and secure energy, cleaner air, a more resilient environment, a greener economic recovery and a safer climate.
Our vision
Universities from across the world play an integral role in these transitions through our core activities of research, innovation, education and knowledge sharing. A wide range of disciplines, often in interdisciplinary teams, are working on climate related topics, focussed on complexities of the challenge, the development and delivery of climate action, and offering critical perspectives on proposed solutions.
At the University of Strathclyde we fully acknowledge the essential role we have to play in addressing not only these COP26 thematic areas, but also the wider net zero and sustainable development agendas to which these interrelate. We take seriously our role in urgently addressing climate change, taking into consideration the interdependencies between climate change and environmental, societal and economic challenges the global community faces. As such, we recognise and accept the challenge of driving sustainability through innovation, action, inclusion and skills building across all of our activities using a whole systems approach through collaborative and partnership working.
Legacy Statement
As outlined in our Vision 2025, the University of Strathclyde remains committed to addressing sustainable development, of which climate action is an integral component. It is imperative that as a 'place of useful learning' our University will continue to actively mainstream issues of climate change and sustainable development across all of our activities related to education, research, innovation, knowledge sharing and our operations. As a trusted partner to public, private and third sectors, civil society and local communities we aim to effect real change for achieving net zero and sustainable development targets, putting whole systems approaches at the core of our approach and building partnerships to increase long-lasting positive change for all. This will build on our existing expertise and experience, to provide additive value for maximum impact wherever possible.
We recognise that it is imperative that our students and staff understand, and actively seek out the perspectives of other cultures and nations to climate change, and their critical interrelationship with the broader sustainable development issues. As such we seek to equip both the current and future generations of global citizens and activists with the knowledge, skills and innovations needed for sustainable development and climate change mitigation and adaption both locally and internationally through our institutional, national and international networks.
Our Legacy strategy spans the period before, during and post COP 26 Conference activities and plans, with a particular focus on Beyond COP26, and seeks to engage with both internal and external stakeholders in line with the University's Strategic Goals:
Our strategy