Future Medicines
Medicines are the most frequently used intervention in healthcare.
Future Medicines focuses upon meeting the needs of patients, populations and service providers through:
the development of new medicines, vaccines and formulations
improving access to medicines
maximising the safe and effective use of medicines, by providing education and support to individuals involved in medicines management
Working with stakeholders (patients, healthcare professionals, carers, service commissioners, and others) we develop and evaluate solutions to everyday problems associated with medicines and vaccines.

This reflects our approach to starting at the "bedside", i.e. the identification of real-world problems, researching them (the bench) and translating the findings into real-world solutions (bedside and beyond).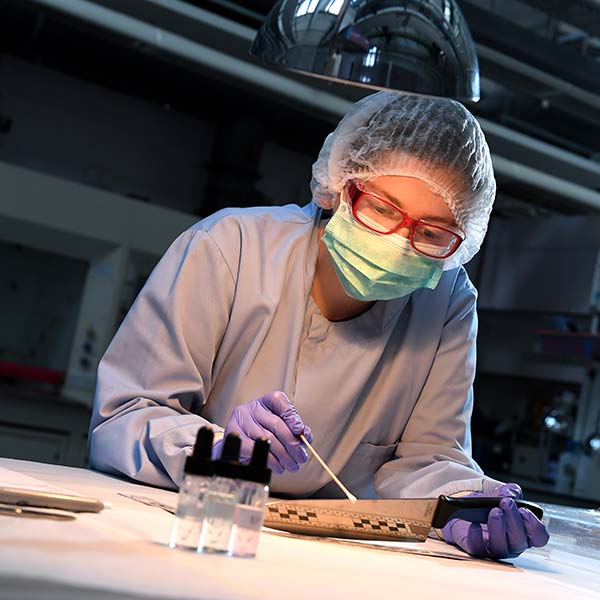 Postgraduate taught courses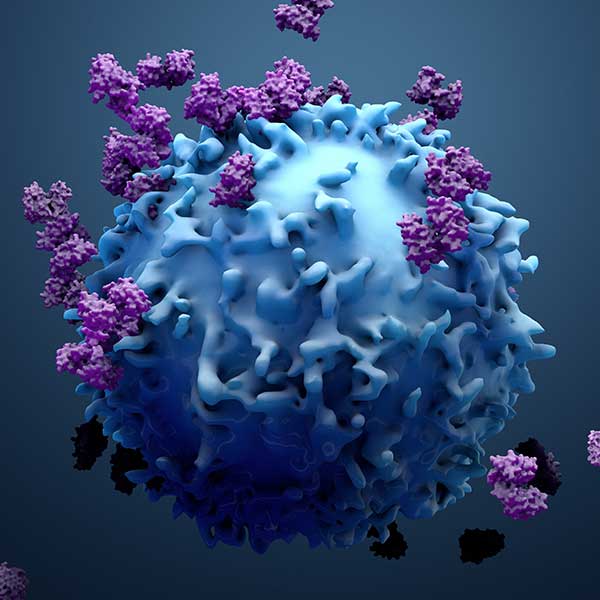 MSc Cancer Therapies
UK's only course which combines a focus on cancer biology, drug discovery, formulation and delivery with radiation biology.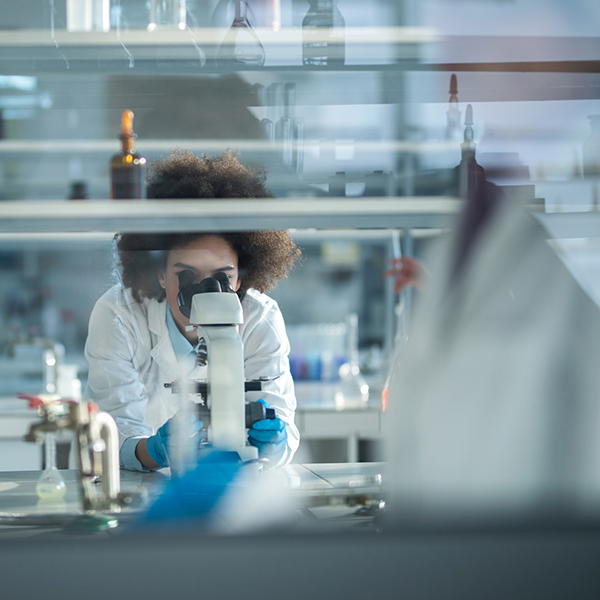 MSc Advanced Drug Delivery
Designed for for graduates seeking practical experience in the design and development of drug delivery systems.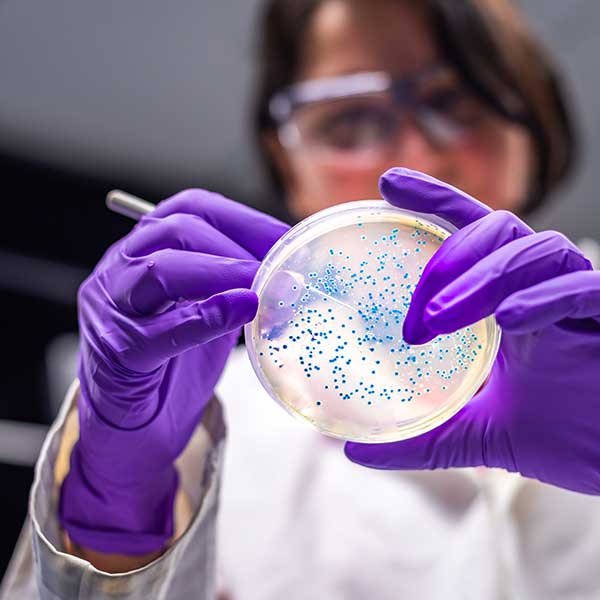 MSc Industrial Biotechnology
For recent graduates and early-career professionals with a variety of backgrounds, from the UK, EU and overseas, all with a common desire to be challenged and with a real passion for industrial biotechnology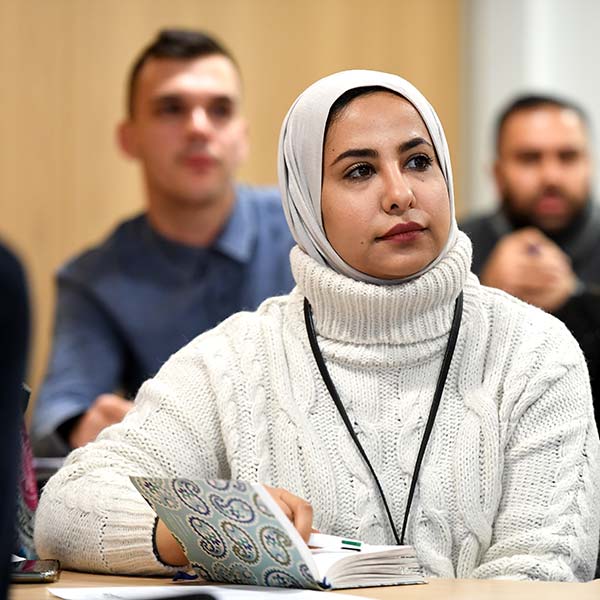 MSc Advanced Clinical Pharmacy Practice
Enables pharmacists (registered with the General Pharmaceutical Council) to come together in a small peer-group learning environment to develop as advanced clinical practitioners.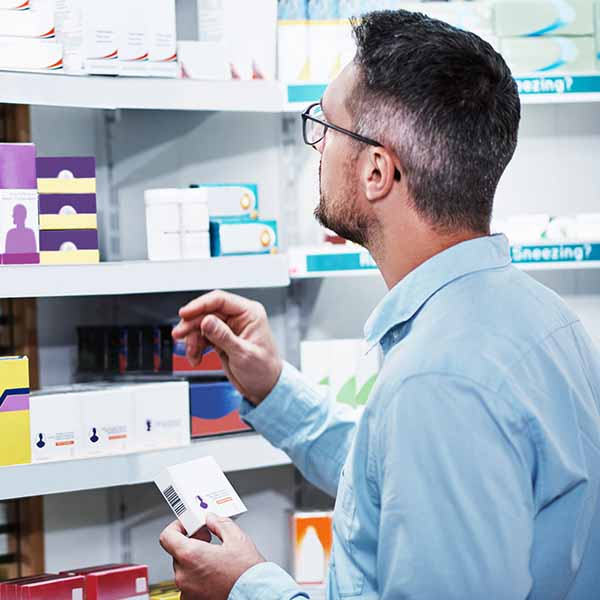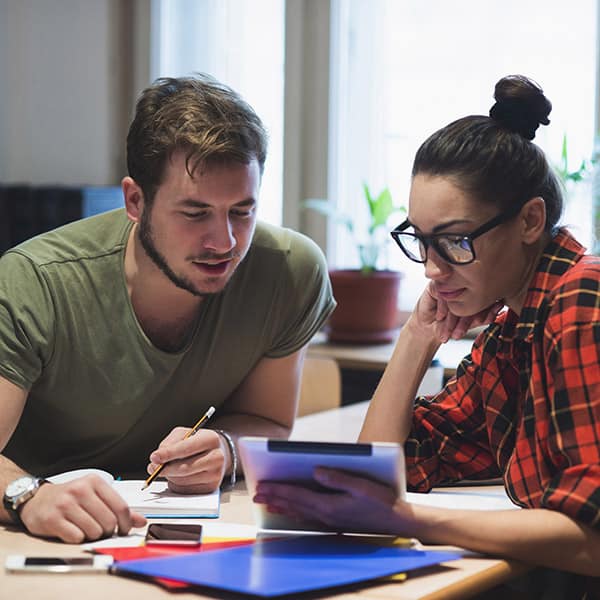 MSc/PgDip/PgCert Advanced Science
Undertake single 10, 20 or 40 credit modules from our MSc programmes' module range. Modules can be taken either stand-alone for CPD purposes or as part of a programme of study working towards a PG Certificate, PG Diploma or MSc award.
Developing new medicines, vaccines and formulations
The Strathclyde Institute of Pharmacy and Biomedical Sciences (SIPBS) hosts a wide range of research initiatives to develop new medicines, vaccines and formulations for the treatment of many health conditions including cardiovascular and metabolic disease e.g. diabetes, neurological disorders and mental health, cancer and inflammation.
Insulin is a key regulator of blood sugar levels. Insulin stimulates sugar entry into fat and muscle cells where it is stored until blood sugar levels fall. In fat and muscle, insulin increases sugar transport by increasing the number of specialised 'sugar transporter' proteins on the cell surface. This is achieved by moving glucose transporters from a storage depot inside the cell to the cell surface. This process is defective in Type-2 diabetes.
Progress in developing an effective therapy for diabetes is hampered by a lack of detailed knowledge of the mechanisms used by insulin to move these glucose transporters.
Researchers within the Institute have developed a novel system to study this movement in cells grown in the laboratory which will help to develop new therapies for Type-2 diabetes.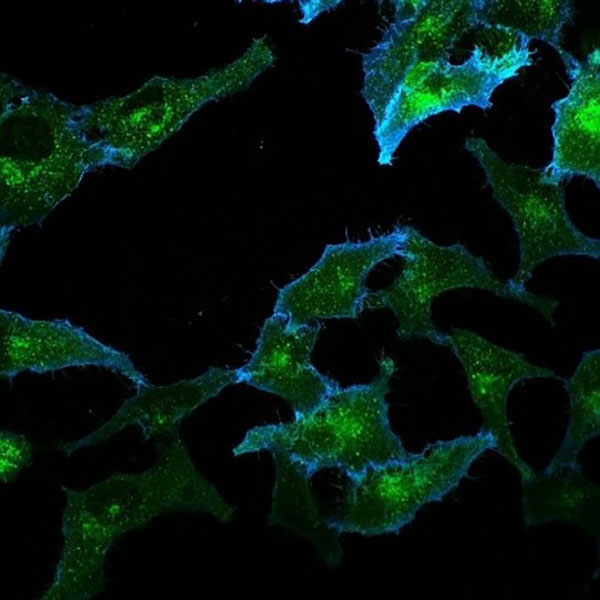 The Safe and Effective Use of Medicines and Vaccines
The eSMART (Electronic Symptom Management System Remote Technology) project is pioneering the use of remote monitoring of cancer patients who are undergoing chemotherapy
Technology is also being developed to predict and manage the risk of medicines, particularly antibiotics. The CDI Risk Predictor, is a digital tool that aims to support clinicians during antibiotic prescribing. Upon the input of patient data, the CDI Risk Predictor can predict the risk to contract Clostridioides difficile (C. difficile) infection within 12 months. The tool was created by interviewing primary and secondary care clinicians, which allowed researchers to understand their preferences on the tool's format, the barriers and facilitators for the implementation.
The Improving Older Adults' vaccination uptake project is exploring why older people choose not to receive a flu vaccination. The results will be used to develop strategies to promote the uptake of this vaccination service.
SIPA2 (Improving the Pharmaceutical Care of Older People with Sensory Impairment) is a new project funded by Dunhill Medical Trust, which will explore and develop new processes and products to improve the safe and effective use of medicines by older people who have visual and/or hearing impairment.
Within cancer care what's important is to develop technologies that support people when they're at home.
Professor Roma Maguire
eSmart Chief Investigator
Knowledge exchange case studies
Innovative non-invasive delivery method for drugs and vaccines
An innovative system was developed for the delivery of vaccines and drugs, given orally (by mouth) or inhalation Into the lungs). The adoption of this technology supported the creation of 35 jobs in the US and Canada and its use is being explored by a range of companies.
Research
Non-ionic surfactant vesicles (NIV) mimic naturally derived cell membranes. These make them chemically stable in a biological environment, with very low toxicity.
The Strathclyde research into NIV as a system for drug delivery led to a non-invasive delivery, directly to the site of therapeutic need. This method negates the need for injections, removes the need for cold chain storage (refrigeration), and enables lower doses of drugs to be used therapeutically, increasing treatment options and reducing manufacturing costs - all of which are desirable attributes by both consumers and the pharmaceutical industry.
Delivery systems have been used to improve drug treatment and vaccination. These can target the incorporated therapeutic or "active ingredient" to the site of action and protect it from degradation (breaking down). This ensures that sufficient quantities of the "active ingredient" access the parts of the body which they need to reach, to have a therapeutic effect.
Impact
Research into non-ionic surfactant vesicles (NIV) led to the development of an innovative platform system for delivery of vaccines and drugs, either through oral administration or inhalation.
The technology was licensed to a US company, VBI Vaccines in 2008 and led to product development in that company. The adoption of the technology supported the creation of 35 jobs in US/Canada and attracted investment of approximately $18 million.
Key researchers
The research was carried out by academic staff in the School of Pharmacy and Biomedical Sciences Dr K. C. Carter, Dr V.A. Ferro, Professor A.B. Mullen, Prof James Alexander.
Malignant brain & prostate cancer
The Cancer Research UK Formulation Unit at the University of Strathclyde performed the pharmaceutical research and development of two new anti-cancer treatments for brain and prostate cancer, called temozolomide and abiraterone acetate.
These two drugs are now marketed globally, and have directly improved the quality of life and increased survival rates during treatment for over a quarter of a million cancer patients annually since 2008.
Research
Development of a new anti-cancer agent is a long term, team-based process which takes many years from the isolation of a molecule, through extensive clinical trials, to eventual drug delivery to patients.
Many scientists and clinicians are involved in the research for cancer drug development. The Cancer Research UK Formulation Unit at the University of Strathclyde performed pharmaceutical research and development of new chemotherapy treatments which permitted both the manufacture of these treatments on a large scale and the optimal formulation for administration to patients.
Impact
The Cancer Research UK Formulation Unit at the University of Strathclyde performed the pharmaceutical research and development of new chemotherapy treatments for malignant brain and prostate cancer (temozolomide and abiraterone acetate). These two drugs are now marketed globally, with FDA approval for the US market in 1999 and 2011 respectively. Both drugs have produced economic benefits to the charity Cancer Research UK through royalty payments.
Key researcher
Professor Gavin Halbert, within Strathclyde University and Director of the CRUK Unit, was the principal investigator on the Cancer Research Campaign/Cancer Research UK grant, which funded this research from 1992 to 2013. He was the key pharmaceutical scientist involved in the project teams for both drugs.
Antibiotic dosing and monitoring
This research improved the use of powerful antibiotics in clinical practice. Guidelines were developed which were adopted throughout the NHS in Scotland and other parts of the UK.
Research
In 2008, life-threatening infection by "superbugs" MRSA and MSSA occurred between 0.4 and 0.5 per 1,000 occupied bed days in Scotland.
Vancomycin is one of the few antibiotics that is active against MRSA; Gentamicin is used for infections caused by other life-threatening pathogens and Tobramycin for recurrent respiratory infections in patients with cystic fibrosis (CF).
There are around 9,000 people with CF in the UK. Successful use of these antibiotics is challenging because:
therapeutic doses are similar to those that cause toxicity
dose requirements vary widely among patients
complex guidelines are required
Consequently, Gentamicin and Vancomycin consistently appear in the top 10 list of medicines associated with dosing errors. In 2008, a Scotland-wide audit found that vancomycin dosage regimes used in routine clinical practice were unfit for purpose.
This research used data modelling to develop new dosage guidelines to achieve target antibiotic concentrations. Qualitative and quantitative studies were then conducted to identify the resources needed to support the implementation of these new guidelines.
Impact
This research has improved the clinical use of powerful antibiotics. New guidelines for Vancomycin use in adults have been adopted by the NHS throughout Scotland and in other parts of the UK.
New neonatal Vancomycin guidelines have decreased the time to achieve optimal antibiotic concentrations and reduced patient trauma and staff workload. These guidelines are used routinely in the Greater Glasgow area and other parts of the UK.
Tobramycin guidelines improved the management of infection in patients with cystic fibrosis in the Glasgow and Edinburgh areas. Additional studies, which investigated guideline implementation across NHS Scotland, resulted in nationally supported resources designed to improve the quality of patient care when Vancomycin or Gentamicin is used.
Key Researcher
The research was led by Dr Alison Thomson, who held a full-time NHS post and an honorary lectureship with the Strathclyde Institute of Pharmacy & Biomedical Sciences.