Future foods that meet future needs
Jim Laird, University of Strathclyde alumnus and Craig Johnston, former industry director of the CMAC Future Manufacturing Research Hub in Strathclyde's co-founded industrial biotechnology spin-out ENOUGH. The company creates a sustainable protein that will help feed a growing global population and address the unsustainable impact of traditional livestock farming.
The global market for protein spans multiple categories including meat alternatives, protein ingredients, and even pet food. Plant-based protein is forecast to account for over 20 per cent of this growing market by 2050. Mycoprotein is a healthy, meat-free form of high-quality protein and an excellent source of dietary fibre. ENOUGH uses large scale fermentation to grow mycoprotein from the sugars found in grains such as wheat and maize and recycles all the effluent produced back to a biorefinery. This innovative process produces the meat alternative at a highly competitive cost, creates zero waste, and enables the production of food, feed, and fuel in the most efficient manner.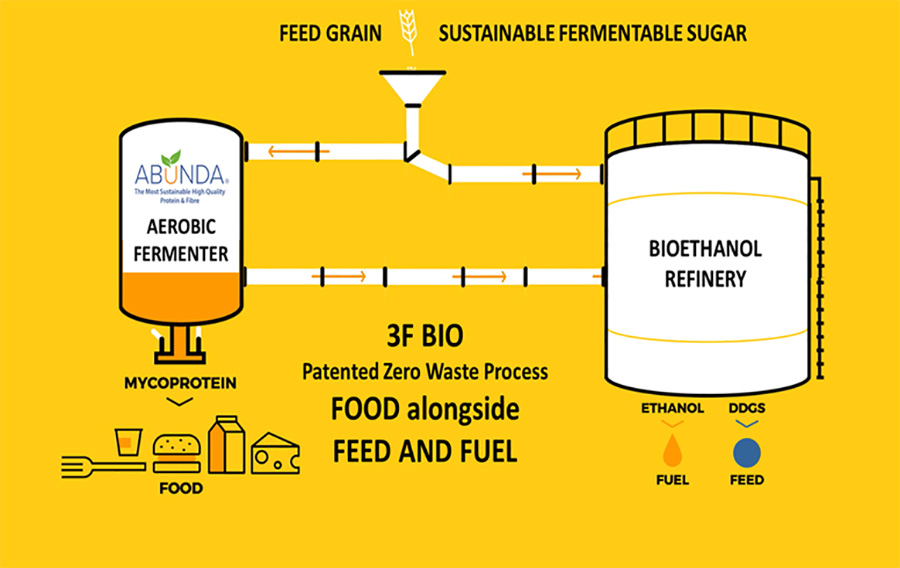 ENOUGH is located in Glasgow and has a strong link to the University of Strathclyde, applying University intellectual property to produce mycoprotein in an integrated process. The company also closely aligns its technology and commercial development with the strategy of the Industrial Biotechnology Innovation Centre (IBioIC) in the Glasgow City Innovation District (GCID), as a supporter of Scotland's National Plan for Industrial Biotechnology.
ENOUGH's fast-growth is part funded by €17 million of support from the European Commission to build a first of its kind plant in Rotterdam, The Netherlands. This will be adjacent to biorefinery partner, producing 16,000 tonnes of sustainable protein per year. The company's vision is to produce 1 million tonnes by 2030 in different geographies, providing a successful alternative to farming large animals for human consumption – a tasty option that is both environmentally and economically sustainable.