Key facts
Start date: September

Accreditation: Institute of Chemical Engineers

Study mode and duration: MSc: 36 months, part-time
PgDip: 24 months part-time
PgCert: 12 months part-time

Part-time study: the course is designed specifically for part-time distance learning

4th in the UK (1st in Scotland) for Chemical Engineering (The Times/ Sunday Times Good University Guide 2023)
Study with us
part-time online/distance learning course designed specifically for engineers working full time in industry
meets the technical and business development needs of engineers working in the chemical, pharmaceutical, process and other related sectors
work based project in final year gives payback to employer and demonstrates real world applicability of learning
Back to course
Why this course?
This course is accredited by the Institution of Chemical Engineers (IChemE) – the global professional membership organisation for chemical engineering professionals.
It's designed specifically for graduates of related science and engineering disciplines who are working in chemical and process industries, with all of the taught content delivered online via our virtual learning environment. This first semester focusses on Chemical Engineering fundamentals, as a refresher for those who have a Chemical Engineering background, and conversion for students of other science and engineering disciplines. Your work based final project will be supervised by one of our world class academics and will give you the opportunity to apply your learning to a real-world problem that is relevant to your employer.
You may choose to exit the course with a postgraduate diploma after two years, or postgraduate certificate at the end of the first year. You may transfer between MSc Process Technology and Management and MSc Chemical Technology and Management, provided that you do so before the end of the first semester.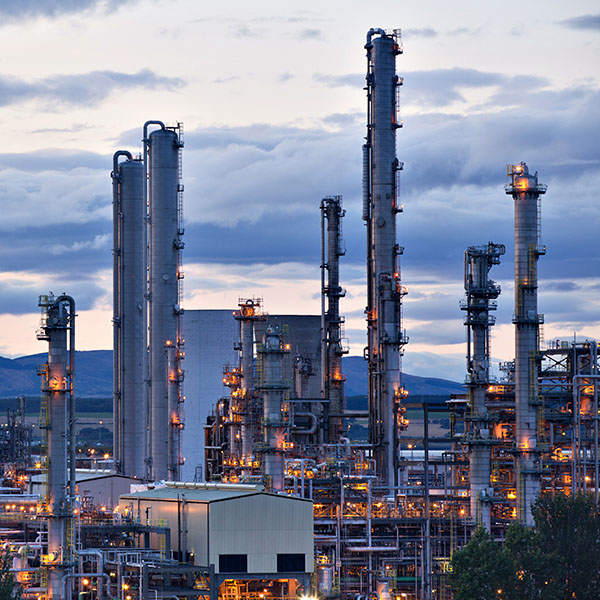 What you'll study
The MSc Process Technology & Management, MSc Chemical Technology & Management and MSc Advanced Chemical and Process Engineering are delivered in parallel. All three courses draw from a pool of Advanced Chemical Engineering and Business/Management, but with a slightly different combination of core and optional classes depending on the programme and the professional requirements of the student. The relationship between these three programmes enables you to transfer between, provided that you do so before the end of the first semester.
The modular approach to this course combines a designed core programme, with an element of choice that allows you to choose subjects relevant to you and your industry.
In your first semester, you'll take three 10-credit classes: Process Design Principles, Safety Management Practices and Programming and Optimisation. You'll subsequently follow a programme of core management/business classes, and core and optional classes related to chemistry, chemical engineering, chemical and process technology.
Final project
You'll normally take on this project in your own workplace allowing you to make practical use of the concepts learned throughout the course. The project is the main focus of the third year of the course. An academic supervisor with experience in your chosen project field will help you with the academic requirements of the project. The management and eventual conclusion of the project will be driven by you.
Go back
Course content
This MSc distance learning course has been designed to deliver in-depth knowledge and the skills required for your profession, while allowing you to select classes to suit your requirements and learning objectives.
In your first semester, you'll take three 10-credit classes: Process Design Principles, Safety Management Practices and Programming and Optimisation. These are designed as revision and levelling for those who have a Chemical Engineering background, and conversion for students of other science and engineering disciplines. For the remainder of years 1 and 2 you'll study a mix of Advanced Chemical Engineering and Business/Management classes, with the opportunity to customise your degree with optional classes in the second year.
In the final year you'll complete a project in your workplace, which combines your industry experience with your learning from the previous 2 years.
Classes
The class descriptions are intended as a guide. Please note that although the general content and aim of the classes will remain the same, there may be changes to some content and assessment. Classes on offer may occasionally change.
Semester 1
Process Design Principles
The focus of this module is on the principles of conceptual design and flowsheet development, which often represent the most difficult and challenging aspects of process design. The first stage is to define "design" and the associated terminology, and to show how this can be applied to both equipment and process selection. The second stage is to develop an appreciation of the hierarchical and structural methods of developing conceptual designs including the effective design of utility systems to reduce energy use.
The module will teach the following:
terminology of design
hierarchy of process design: block flow diagrams (BFDs), process flow diagrams (PFDs)
input-output structures of flowsheets
choice of reactors and separators
reaction, separation and recycle systems
hot and cold utility systems
energy utilisation to minimise utility and overall capital costs
retrofit design
batch process design
Safety Management Practices
This module provides you with an advanced level exposure to the role of management and management systems in safety and loss prevention.
It will involve in-depth analysis of major incidents in recent history pinpointing:
the structure of safety management systems
the approach to auditing safety management
the role of human factors
the process and concept of safe design
This course will also involve developing site emergency plans and accident investigation skills, as well as a review of legal structure for the UK.
Programming & Optimisation
This module aims to provide you with a fundamental understanding of scientific programming. In particular, its application to optimisation in engineering applications.
The module will teach you to:
develop algorithms to solve optimisation tasks
present working Excel spreadsheets tackling optimisation tasks in a form suitable for other engineers to use
Semester 2
The focus of this module is on the wider implications of process design. The first stage is to consider how batch and semi-batch processes are represented and described, including special factors when compared with continuous processes. This will also include start-up and shut-down procedures in continuous processes.
The second stage will provide appreciation of the broader context or macro level in which process design takes place, and in particular looking at the conceptual phase which stakes cognisance of geography, stakeholders, politics, access to infrastructure, economic drivers, logistics, legislation etc., as some of the factors which influence the major process design decisions. The second stage will also provide a framework for how major projects are executed from conceptual to detailed design.
The third stage is to define chemical product design (CPD) and show the similarities/differences between CPD and process design.
Semester 1
Three options to be chosen from below:
This module aims to:
introduce to the students the concepts of origin and formation of petroleum, types and quality of refinery feedstock and natural gas
provide detailed understanding of petroleum production processes from reservoir to export
introduce field development planning and economic assessment
introduce advanced topics in multiphase flow, flow assurance, and carbon capture and storage
Molecular Simulation in Chemical Engineering
The educational aims of this module are:
how chemical engineering processes operate at a molecular scale and how the molecular scale eventually determines what happens at the process scale
the usefulness of Molecular Simulation in a chemical engineering context
the theoretical framework that underlies molecular simulations, thermodynamics and most of chemeng, namely basic statistical mechanics
molecular simulation conventions
transferable skills useful for obtaining measurements from simulations, analysing data, and communication of technical data and ideas
Electrochemical Energy Devices
This module provides an overview of electrochemical energy conversion devices, including batteries, fuel cells and electrolysers for energy storage and generation.
The course will introduce important concepts in electrochemistry as applied to energy devices and will discuss engineering solutions for devices and systems.
On completion of the module you're expected to be able to:
describe the main devices for electrochemical energy conversion and their uses in industries, transport and energy systems.
describe the half cell reactions involved in fuel cells, electrolysers and redox flow batteries
understand basic diagnostic tools used in electrochemical device development
Clean Combustion Technologies
This module aims to introduce you to the fundamentals of combustion engineering, and the concepts and applications of clean combustion technologies.
The module will teach you to:
calculate key parameters of gaseous flames and analyse solid fuel combustion processes
analyse the mechanism of pollutants formation along with combustion process control methods
evaluate the advantages and disadvantages of combustion technologies
Molecular & Interfacial Science
This module aims to enhance your knowledge and understanding of surface science and material properties, their underlying molecular origin, and their applications.
The module will teach you to demonstrate:
knowledge and quantitative understanding of the processes that take place at interfaces and their applications
knowledge of experimental techniques used to study and engineer interfaces
a quantitative understanding of the link between molecular-scale structure and interactions and the macroscopic properties of a material
knowledge of how the microscopic properties of a material are exploited in applications
Semester 2
Ethics, Sustainability & Environmental Engineering
This module aims to assist you to understand your role in engineering sustainability, environmental aspects and professional ethics and how these may influence your professional practice.
On completion of the module you're expected to be able to:
understand the nature of professional responsibility and develop a professional ethical identity to carry forward in working life
understand the historical and global context of sustainable development
understand and describe the main environmental and legislative issues relating to chemical and process engineering related industries
And choose one option from business and management list below:
This module aims to provide you with knowledge and skills relating to Project Management. The classes introduces methods of frameworks that are commonly used in business and industry, and teaches Project Management principles through this lens. Software relating to construction of Work Breakdown Structures (WBS) and Project scheduling is also introduced.
Understanding Financial Information
This module aims to provide you with an appreciation of how companies manage and report financial information. On completion of this module you're expected to be able:
read and interpret the financial reports that are published by companies and understand the links between the cash flow, expenditure and the profit reported
be aware of the implications of budgets and budgeting in order to exercise control within the organisation and understand the issues involved in determining the cost of a product or service
be familiar with the techniques that are used in the decision making process in respect of both short-term and capital investment decisions
Business & Technology Strategy
This module aims to provide you with an appreciation of how companies develop their business strategy and the role that technology development plays in that process.
On completion of this module you're expected to be able:
gain an overview of the competitive environment and wider external environment
understand how technology development has influenced company's strategy
be able to carry out analysis of technology strategic development using international strategy models
This module aims to provide you with understanding of the range of computerised information systems in contemporary organisations and the strategic use of these. The central theme of the class is not the computer but rather our picture of computers. The computer knowledge of the user is not only about how to use the computer but also when, i.e. for what, it is appropriate using them for. You should get a picture about what is available in terms of computerised IS/ICT, acquiring the basic concepts, using which you can expand your knowledge in the future.
On completion of the module you're expected to be able to:
distinguish databases from knowledge bases and understand when is one needed and when the other
build and use knowledge bases
acquire the basic techniques of IS/ICT design including practical experience using structured methods
explore some implications of the strategic view of IS/ICT
This is the final assessment of the MSc programmes and is only taken by students in their final year of these degrees.
The module extends across the various advanced chemistry and business/management subjects taught during the course. You'll explore an advanced technical issue and a business case within your industrial workplace.
Learning & teaching
The course is delivered via our virtual learning environment, Myplace.
Your lecturers will provide support through:
online tutorials
webinars
forums
email
telephone
Classes are taught by our academic staff, external consultants and industry specialists.
You're welcome to attend full-time lectures and tutorials and use the facilities on campus.
Course awards
Our staff have been nominated in the annual University of Strathclyde Teaching Excellence Awards, voted for by Strathclyde's students. Our staff have also received external awards from organisations such as the IChemE and the Royal Academy of Engineering.
Assessment
Assessment is through a balanced workload of class-based assessment, individual projects and exams.
Students from the UK
Although most assessment is online, students from the UK may occasionally be required to attend exams on campus, here in Glasgow. Occasionally, we may make an exception in compelling circumstances. This includes staff working in offshore installations. In these circumstances, a suitable examination arrangement can be agreed with the University.
Students from outside the UK
If you're from outside of the UK, you can take the exam at an approved international centre, should this be required.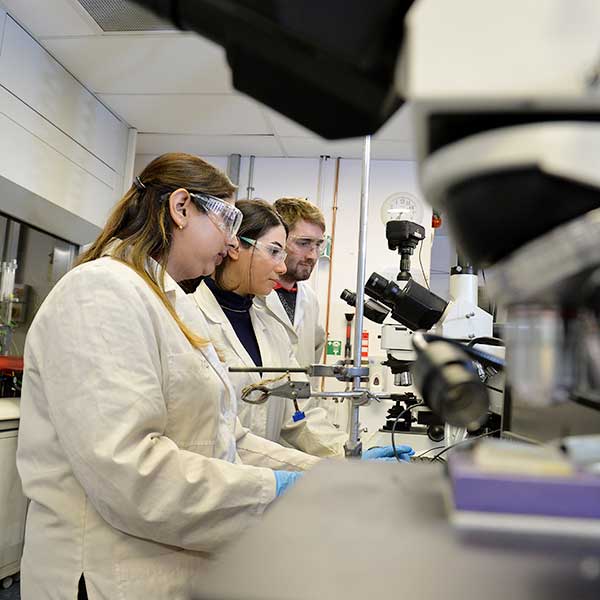 Facilities
You'll be based in the Department of Chemical and Process Engineering. We have state-of-the-art research laboratories that feature a comprehensive suite of experimental facilities including:
light scattering
spectroscopy
adsorption measurements
high-pressure viscometry
As a distance learning student, you'll have access to the University library online. You can borrow online books and download academic papers and journals. The library also offers a postal service for distance learning students.
Back to course
Entry requirements
Academic requirements

Normally at least a second-class Honours degree, or overseas equivalent, in chemical engineering or relevant engineering, technology or science discipline. Other qualifications may be considered if they meet the same standard.

Students must currently be working in a relevant role that will allow completion of the work-based project.

If in doubt about the entry requirements, please email us at eng-admissions@strath.ac.uk.
Chat to a student ambassador
If you want to know more about what it's like to be an Engineering student at the University of Strathclyde, a selection of our current students are here to help!
Our Unibuddy ambassadors can answer all the questions you might have about courses and studying at Strathclyde, along with offering insight into their experiences of life in Glasgow and Scotland.
Chat now!
Back to course
Fees & funding
Fees may be subject to updates to maintain accuracy. Tuition fees will be notified in your offer letter.
All fees are in £ sterling, unless otherwise stated, and may be subject to revision.
Annual revision of fees
Students on programmes of study of more than one year should be aware that tuition fees are revised annually and may increase in subsequent years of study. Annual increases will generally reflect UK inflation rates and increases to programme delivery costs.
Go back
Scotland, England, Wales, N. Ireland & International

£4,900 (£817 per 10-credit module)

Available scholarships

Take a look at our scholarships search for funding opportunities.

Additional costs

Course materials

We don't charge students for course notes, all course notes are uploaded to myplace and students have the facility to print if required (costs would be incurred by the student).

Recommended texts are communicated to the library - students may wish to purchase their own copies.

International students

International students may have associated visa and immigration costs. Please see student visa guidance for more information.
Back to course
Careers
Whether you're planning to progress your career into engineering management, redevelop yourself as an engineer or move into a new industry – a Masters degree will expand your career opportunities. This MSc will also let you validate your skills and competency to employers.
Where are they now?
Job titles include:
Operations Director
Process Chemist
Process Engineer
Production Chemist
Senior Research Engineer
Senior Quality Officer
Concept Engineer
Engineering Manager
Employers and sponsors include:
BOC
BP
Centrica
GlaxoSmithKline
Glenmorangie
Johnson Mathey
Pfizer
Schlumberger
Total
Back to course
Apply
During the application process, you're required to upload the following supporting documents. If these are not provided, we'll not be able to process your application:
certified individual semester mark sheets/academic transcript showing subjects taken and grades achieved for all qualifications; please note consolidated transcripts are not accepted

if still studying, provide individual semester mark sheets to date
certified degree certificate for all qualifications

if still studying, provide this after completing the qualification

provide evidence of suitable English language proficiency if English is not your first language, or you're not from a "UKVI recognised "Majority English Speaking" country"; check the University's language requirements
if you have been out of full-time education for over two years, provide a CV, detailing employment history, organisations worked for and a brief description of roles and responsibilities
a copy of your passport containing your photo and passport number
a copy of your sponsor letter/scholarship award (if appropriate)
names, job titles and email addresses for two nominated referees
Advanced Chemical and Process Engineering
International students
We've a thriving international community with students coming here to study from over 140 countries across the world. Find out all you need to know about studying in Glasgow at Strathclyde and hear from students about their experiences.
Visit our international students' section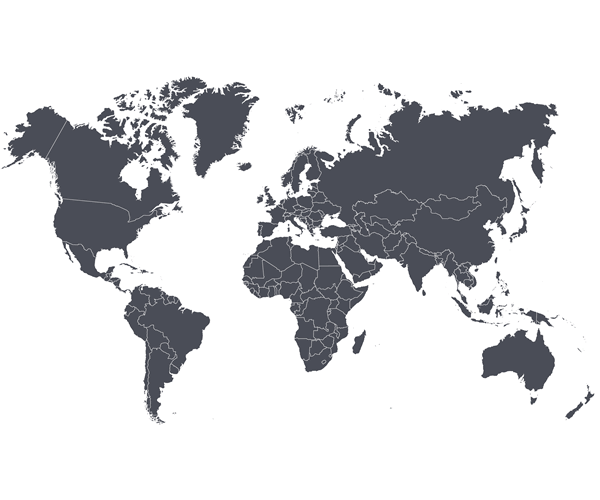 Have you considered?
We've a range of postgraduate taught and Masters courses similar to this one which may also be of interest.