Key facts
Start date: September

Study mode and duration: 12 months full-time
Study with us
aims to build capacity in energy innovation and support the development of new ideas and technologies in the energy sector by combining aspects of systems management, entrepreneurship and technical aspects of energy systems
students are encouraged to carry out projects in an industrial environment
students currently employed in a relevant industrial setting may carry out the project at the employer's site
Back to course
Why this course?

The course has a strong focus on technical aspects of energy systems as well as entrepreneurship. The project work provides opportunities for the research and development of ideas. Typical classes that are part of the programme inclue:
clean combustion technologies
electrochemical energy devices
petroleum engineering
project scoping
All students take part in a research project to explore a practical problem related to the energy sector. The compulsory MSc project can be carried out at an employer's site.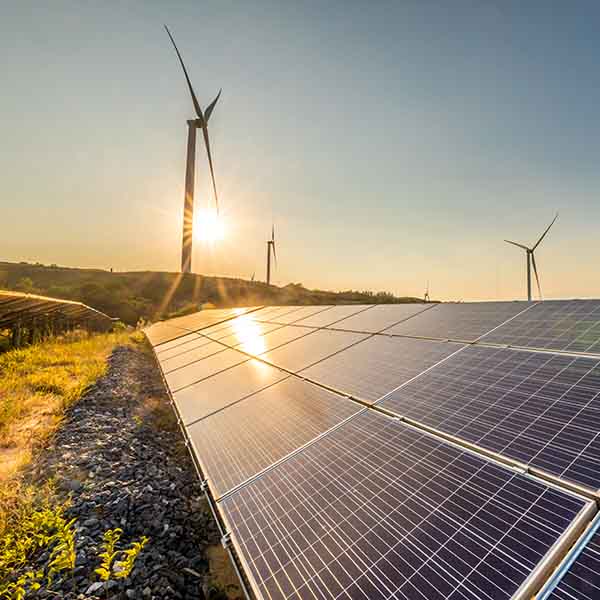 Who's the course for?
Graduates and individuals with innovative ideas they wish to develop in the energy sector
Graduates in engineering or science, who have the qualities and ideas required to become leaders in innovation
Technical staff who have identified an innovation or have expertise likely to yield innovative solutions and want to learn how to commercialise these
Business developers who have identified an opportunity to innovate in the energy sector and seek to understand the framework of the industry and its supply chain
Managers or technical staff who are seeking innovative solutions for their challenges and want to equip themselves with the knowledge and leadership skills to enable their companies to identify, validate and commercialise possible solutions
Industrial staff seeking continuing professional development
What you'll study
The course is offered on a full-time basis. To achieve the MSc you must accumulate no fewer than 180 credits of which 60 are awarded in respect of the Dissertation. To gain the Postgraduate Certificate you must accumulate no fewer than 60 credits from the taught classes of the course.
Work placement
Students are encouraged to carry out research projects in an industrial environment where possible.
Guest lectures
A number of external speakers, who are leading practitioners in their field, are part of the course programme.
Learning & teaching
Course content is delivered through:
lectures
tutorials
virtual learning environment
laboratory demonstrations
project work
Facilities
We're one of the largest chemical engineering departments in the country. Our state-of-the-art research laboratories include experimental facilities for light scattering, spectroscopy, corrosion studies, adsorption measurements and high-speed video flow microscopy.
You'll have access to the department's dedicated computer suite which is installed with industry standard software.
What is the module about?
The module gives an introduction to the field of petroleum engineering.
The oil and gas industry is often divided into two broad areas so called ''upstream petroleum engineering'' and ''downstream petroleum engineering''. ''Upstream'' is generally about getting oil and gas out of the ground (i.e. extracting it), whereas ''downstream'' is about what processing is done to the oil and gas after it already out of the ground.
Traditionally, a large number of chemical engineers work in ''downstream'' oil and gas, e.g. in areas such as petroleum refining. One of the main operations in petroleum refining, namely distillation, is very familiar to chemical engineers. Likewise, a cracking unit is used in petroleum refining is essentially a catalytic reactor, again an operation very familiar to chemical engineers.
This module focusses on the ''upstream'' end of petroleum engineering which historically is less familiar to chemical engineers than ''downstream''.
''Upstream'' is usually considered to be the province of petroleum engineers, rather than chemical engineers.
Chemical engineers do however possess the skill set needed to understand ''upstream'' oil and gas.
In order to extract oil and gas from the ground it is essential to understand what its phase behaviour is when still inside the ground and likewise what its phase behaviour will be once removed from the ground. Those are questions of thermodynamics, a subject that chemical engineers understand well.
Likewise, in order to extract oil and gas from the ground it is essential to understand what its flow behaviour is when still inside the ground as well as what its flow behaviour will be in a well taking material from inside the ground up to ground level. Those are questions of fluid flow, again a subject that chemical engineers understand well.
So the module is basically about applying knowledge of thermodynamics and fluid flow to understand upstream oil and gas.
How will the module operate?
Because the module is applying underpinning chemical engineering knowledge that students taking the module should already have, it will be delivered by problem based learning methods, rather than by lectures.
As a result of this the module being delivered in this fashion, students need to have good problem solving skills in order to undertake the module.
As the module progresses, students will be presented with a set of tutorial problems and by working through the tutorial problems and applying their existing knowledge, they will build up their understanding of petroleum engineering.
Electrochemical Energy Devices
This module provides an overview of electrochemical energy conversion devices, including batteries, fuel cells and electrolysers for energy storage and generation.
The course will cover the fundamentals of galvanic cells, with an introduction to equilibrium thermodynamics and transport phenomena, as well as introducing the most important aspects of commercialisation of emerging technologies.
The main topics will include:
thermodynamics - equilibrium electrochemistry and galvanic cells
kinetics - Faraday's Law and current-voltage relationships
energy devices - overview of different battery, fuel cell and electrolysis technologies, including commercial/industrial applications and their place in the energy landscape
device design, diagnostic methods and modelling
techno-economic aspects of the hydrogen economy and grid-scale energy storage
Clean Combustion Technologies
This module aims to introduce the fundamentals of combustion engineering, and the concepts and applications of clean combustion technologies.
The module will teach the following:
combustion chemistry and calculation of the adiabatic flame temperature
laminar & turbulent flames. The concepts of ignition, flame extinction and instabilities
getting started with solid fuel combustion, theoretical analysis of carbon particle combustion at the surface and intraparticle driven by mass and heat transfers
theory of gasification & pyrolysis
learn to build pyrolysis/gasification model of a single particle at various boundary conditions
key factors that affect gasification process, and syngas upgrading technologies
combustion associated pollutant emissions, and their formation mechanisms and prediction
boiler designs, including CFB boiler and PC boiler & their performances
theory of the high temperature air combustion technology & its application
You'll also get chances to conduct self-leaning on three combustion-relevant advanced technologies: Integrate Gasification Combined Cycle process, Selective Non-Catalytic Reduction (SNCR)/Selective Catalytic Reduction (SCR), and Chemical Looping Combustion.
At the end, you'll be able to:
describe and analyse combustion processes
calculate key parameters concerning gas and solid combustion
solve quantitative problems concerning mechanisms of pollutant formation in combustion processes
explain and evaluate emissions control methods for combustion, including carbon capture
apply the principles of clean combustion technologies in solving engineering problems
This module will cover the following items and item selected according to the project in question:
Safety, risk assessment and COSHH
Scientific document preparation using software and information technologies relevant to the project: document preparation software, imaging and statistical software, data presentation with relevant error analysis, use of computational/simulation tools
Library skills
Databases such as e.g. web of science, web of knowledge, Scopus
Referencing using reference management software
Proposal writing
Gantt charts and how to prepare them via suitable software
Project costing
Ethical issues such as academic good practice and academic malpractice – ethics, plagiarism and sustainability
Energy Systems Analysis (10 credits)
This module aims to impart an understanding of the underpinning theoretical principles and practical calculation methods for analysis of energy systems and an appreciation of how these systems are integrated in practical applications. Emphasis is on heat transfer and thermodynamic cycles. The underlying principles and analysis methods are appropriate for both renewable and non-renewable energy systems.
Lecturer: Dr Wong
Assessment: coursework (50%) and project (50%)
This module aims to provide students with the skills and knowledge to be able to undertake the following learning outcomes:
Demonstrate a good understanding of project management practices and practical skills to manage project scope
Gain intellectual skills to apply various project planning, scheduling and controlling methods with respect to the project triple constraints: time, cost and quality
Develop a good understanding of the inter-dependency between various project management knowledge areas
Understand the importance of project stakeholders and their impact on project management
This will be achieved through the following key areas:
Introduction to project management principles, concepts and processes
Project management and organisations: organisational influences, project stakeholders, project team, and project life cycle
Project scoping: project definition, project objectives, project deliverables, and work breakdown structure
Project planning and scheduling: definition of events, activities and nodes, network diagram, analysis of critical path, PERT method, and use of industry standard software packages
Project controlling: cost estimate, budget setting, risk identification and assessment, and contingency planning
Case studies/practical examples in project management
Strategic Technology Management (10 credits)
This module aims to provide a series of strategic frameworks for managing high-technology businesses. The main focus is on the acquisition of a set of powerful analytical tools which are critical for the development of a technology strategy as an integral part of business strategy. These tools can provide a guiding framework for deciding which technologies to invest in, how to structure those investments and how to anticipate and respond to the behaviour of competitors, suppliers, and customers. The course should be of particular interest to those interested in managing a business for which technology is likely to play a major role, and to those interested in consulting or venture capital.
At the end of this module students will be able to:
Demonstrate a comprehensive understanding of the role and importance of technology in business strategy formulation process
Develop the ability to critically assess concepts, tools and techniques of managing technology for both stable and turbulent business environments
Evaluate complexity and develop appropriate technology strategy models for specific cases
Grades will be determined by class participation assessed through four two-page papers on case studies, which may be written in groups of 4 people (40%), and an individual final technology strategy report based on an in-depth exploration of technology strategy in an assigned industry (60%). There is no final exam.
This module explores financial options and strategies for ensuring the solvency and financial sustainability of business ventures. It covers topics including financial reporting and financial accounting in relation to the wider issues of corporate behaviour and corporate governance. Also covered are:
financial instruments
asset valuation
capital project financing and methods of raising capital
capital structure and gearing
financial risk management
elements of portfolio management
and corporate business and financial strategies, including mergers, acquisitions and restructuring as aspects of financial engineering and corporate business management
The module will also look into the implications of the occurrence of financial crises at corporate, national and global levels for the financial engineering practice.
Learning objectives:
understand issues in financial engineering and ability to analyse the significance of financial engineering in terms of the macro and micro aspects of economic activities
identify and analyse issues arising from the financial accounts and reports of companies
identify sources and methods of raising project finance and implications of these for business and financial risk
analyse the principles underlying operation of financial/capital markets
identify and evaluate financial strategies and instruments for corporate risk management
explain business sustainability in terms the imperatives of financial engineering
Environmental Impact Assessment
Environmental impact assessment (EIA) relates to the process of identifying, evaluating, and mitigating the biophysical, social, economic, cultural and other relevant effects of development proposals prior to major decisions being taken and commitments made. This class, run by the Department of Civil & Environmental Engineering but open to all MSc and MEng students across the University, introduces the methods used to predict environmental impacts, and evaluates how these may be used to integrate environmental factors into decisions.
The class draws principally on the UK planning context of environmental impact assessment of individual projects (project EIA), but also takes account of EIA experience in other countries and international organisations. Participants evaluate the quality of Environmental Statements (or EIA Reports) and of the EIA process using the Institute of Environmental Management and Assessment (IEMA) methodology.
The class discusses how EIA can be used a pro-active design tool for projects and how it can contribute to the enhancement of environmental, social and health issues. Students are also introduced to key principles of Strategic Environmental Assessment (SEA) and biodiversity net gain (BNG). Class has the contribution of key practitioners in the field and includes different case studies, such as proposed onshore and offshore windfarms.
Risk Analysis & Management
Lecturer: Dr Megiddo & Prof Walls
Module introduces fundamental techniques of risk management and risk-informed decision making.
Under health and safety legislation, and under the wider European Post-Seveso Directives, it's mandatory for many industries to carry out risk assessments with the aim of showing that risk is "as low as reasonably practicable". Students will have the opportunity to learn the general principles of methods and their place in risk management, as well as the chance to develop skills in applying these methods to a variety of engineering examples.
Module is split into two distinct sections.
focus will be on learning the modelling approaches and methods used by industry currently to manage risk
we shall consider tools and techniques that are gaining popularity in industry but are not yet widespread
The module considers the basic principles of uncertainty and consequence modelling, together with the tools and techniques required to apply these principles. Industry standard processes and software tools are discussed and illustrated by relevant case studies.
Euan Fenelon, Director of Asset Management for Natural Power will present his experiences on applying risk analysis methods during his time with Scottish Power and Natural Power.
Assessment
group assignment to test ability to develop a full risk analysis for a technological system
exam to assess understanding of key concepts and methods from the course
All students undertake an individual research project working with our high quality researchers on cutting-edge chemical engineering challenges. The module will teach the application of core and advanced chemical engineering principles within a research setting.
The module extends across the various advanced chemical engineering and business/management subjects taught during previous years to consider an advanced technical issue and a business case, within the students industrial workplace.
On completion of the module the student is expected to be able to:
demonstrate an ability to work across subject boundaries in response to specific technical problems
have an critical awareness of how to develop a research model and have an ability to apply analytical and modelling tools and techniques appropriately to a specific research problems
be able to present a business case in support of proposals generated by research
Systems Engineering Concepts
Lecturer: Prof Jillian MacBryde
Assessment: coursework (100%)
The module will teach the following:
Appreciation of the concept of a System, Systems Thinking, A systems Approach and Systems Engineering
Systems Engineering Methodologies. Introduce the different types of methodologies and when they would be used: waterfall, incremental, spiral, agile, Vee, Viable, Soft Systems Methodology
System of systems engineering: how and when systems of systems can be used instead of monolithic solutions to satisfy requirements
V-model – advantages and disadvantages of managing system development complexity using the v-model.
ISO15288 – introduce the different process for describing the life cycle of systems: enterprise; agreement; project; tailoring; and technical
Requirements engineering – approaches to requirements elicitation and analysis; defining and documenting requirements
Verification and validation – checking the system or system of systems satisfies the requirements and understanding the relationship with ISO9000
Management of complexity – methodologies for the modelling, analysis and optimisation of complexity within systems engineering
Learning Objectives
Awareness of relevant regulatory requirements governing engineering activities in the context of the particular specialisation (EL12M)
A thorough understanding of current practice and its limitations, and some appreciation of likely new developments (P9m)
Ability to apply engineering techniques, taking account of a range of commercial and industrial constraints (P10m)
Apply their skills in problem solving, communication, information retrieval, working with others, and the effective use of general IT facilities (G1)
Lecturer: Dr Itamar Megiddo
Assessment: coursework (50%), examination (50%)
This module aims to introduce the fundamental techniques of risk management and risk-informed decision making.
Under Health and Safety legislation, and under the wider European Post-Seveso Directives, it is mandatory for many industries to carry out risk assessments with the aim of showing that risk is "As Low As Reasonably Practicable". Students will have the opportunity to learn the general principles of methods and their place in risk management, as well as the chance to develop skills in applying these methods to a variety of engineering examples.
The module is split into two distinct sections.
Initially the focus will be on learning the modelling approaches and methods used by industry currently to manage risk
Latterly we shall consider tools and techniques that are gaining popularity in industry but are not yet widespread
Throughout the module, the basic principles of uncertainty and consequence modelling are considered together with the tools and techniques required to apply these principles. Industry standard processes and software tools are discussed, and illustrated by relevant case studies.
Learning Outcomes:
To understand the general process of risk management and its applications in industry
To build risk models, appreciating the modelling issues involved in their application
To understand key theoretical concepts and their application in the development of an ALARP case
To use commercial software to conduct detailed risk analysis of technological systems
Chat to a student ambassador
If you want to know more about what it's like to be an Engineering student at the University of Strathclyde, a selection of our current students are here to help!
Our Unibuddy ambassadors can answer all the questions you might have about courses and studying at Strathclyde, along with offering insight into their experiences of life in Glasgow and Scotland.
Chat now!
Back to course
Entry requirements
Academic requirements

Normally a first-class or second-class honours degree (or international equivalent) in a relevant engineering, technology or science discipline.

Entry may be possible with other qualifications provided there is evidence of relevant experience and ability to study at an advanced level.

English language requirements

If English is not your first language, please visit our English language requirements page for full details of the requirements in place before making your application.
Pre-Masters preparation course
The Pre-Masters Programme is a preparation course held at the University of Strathclyde International Study Centre, for international students (non EU/UK) who do not meet the academic entry requirements for a Masters degree at University of Strathclyde. The Pre-Masters programme provides progression to a number of degree options.
Upon successful completion, you'll be able to progress to this degree course at the University of Strathclyde.
International students
We've a thriving international community with students coming here to study from over 140 countries across the world. Find out all you need to know about studying in Glasgow at Strathclyde and hear from students about their experiences.
Visit our international students' section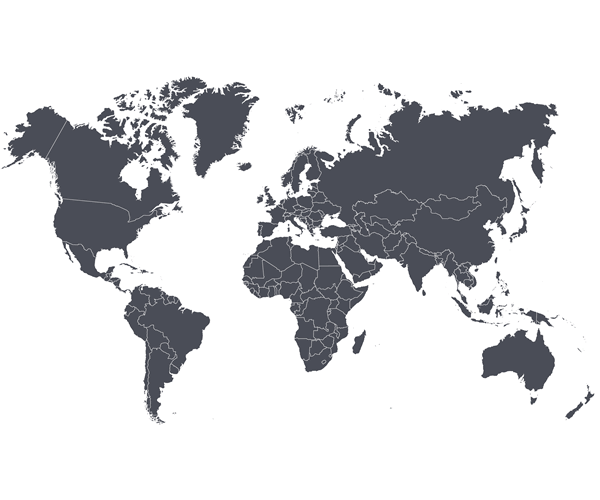 Back to course
Fees & funding
All fees quoted are for full-time courses and per academic year unless stated otherwise.
Fees may be subject to updates to maintain accuracy. Tuition fees will be notified in your offer letter.
All fees are in £ sterling, unless otherwise stated, and may be subject to revision.
Annual revision of fees
Students on programmes of study of more than one year should be aware that tuition fees are revised annually and may increase in subsequent years of study. Annual increases will generally reflect UK inflation rates and increases to programme delivery costs.
Go back
Scotland

£10,800

England, Wales & Northern Ireland

£10,800

International

£28,250

Available scholarships

Take a look at our scholarships search for funding opportunities.

Additional costs

Course materials & costs

lab coat roughly costs £10
safety glasses £3

We do not charge students for course notes, all course notes are uploaded to myplace and students have the facility to print if required (costs would be incurred by the student).

Recommended texts are communicated to the library - students may wish to purchase their own copies.

International students

International students may have associated visa and immigration costs. Please see student visa guidance for more information.

Other costs

Locker deposit (£10 refunded when locker no longer required).

Students are not required to purchase any specific software licenses – all software used is available on campus machines, either locally or remotely.

All consumables project costs are covered by the department.
How can I fund my course?
Go back
Scottish postgraduate students
Scottish postgraduate students may be able to apply for support from the Student Awards Agency Scotland (SAAS). The support is in the form of a tuition fee loan and for eligible students, a living cost loan. Find out more about the support and how to apply.
Don't forget to check our scholarship search for more help with fees and funding.
Back to course
Careers
There is growing world-wide demand for high-calibre graduates who can encourage innovation in the energy industry.
If you are an individual already employed in a relevant company, this course will benefit your career progression, by providing the skills and knowledge to identify, validate and commercialise possible solutions.
Upon finishing the MSc programme, some students may be eligible to apply for PhD places in the department and across the Engineering faculty.
Glasgow is Scotland's biggest & most cosmopolitan city
Our campus is based right in the very heart of Glasgow. We're in the city centre, next to the Merchant City, both of which are great locations for sightseeing, shopping and socialising alongside your studies.
Life in Glasgow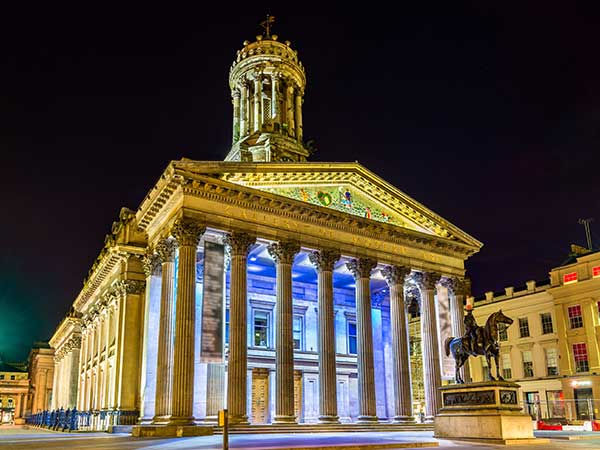 Back to course
Apply
During the application process, you're required to upload the following supporting documents. If these are not provided, we'll not be able to process your application:
certified individual semester mark sheets/academic transcript showing subjects taken and grades achieved for all qualifications; please note consolidated transcripts are not accepted

if still studying, provide individual semester mark sheets to date
certified degree certificate for all qualifications

if still studying, provide this after completing the qualification

provide evidence of suitable English language proficiency if English is not your first language, or you're not from a "UKVI recognised "Majority English Speaking" country"; check the University's language requirements
if you have been out of full-time education for over two years, provide a CV, detailing employment history, organisations worked for and a brief description of roles and responsibilities
a copy of your passport containing your photo and passport number
a copy of your sponsor letter/scholarship award (if appropriate)
names, job titles and email addresses for two nominated referees
Energy Systems Innovation
Have you considered?
We've a range of postgraduate taught and Masters courses similar to this one which may also be of interest.