We remain open for applications for 2023/24 from non-Scottish students and those applying to teach via the Gaelic medium.
Key facts
Start date: August

Accreditation: General Teaching Council for Scotland

Study mode and duration: 36 weeks full-time, including 18 weeks of placement experience


UCAS Code: 3X56 (Closed to applications from Scottish students for 2023 entry (non-Gaelic medium))

Gaelic Medium UCAS Code: 3X75
Study with us
The Professional Graduate Diploma in Education (PGDE) is the graduate entry route for those who want to become a primary (or secondary) teacher in Scotland. The PGDE is an internationally recognised qualification, newly qualified teachers will be able to apply for qualified teacher status (QTS) or equivalent in their home country.
Back to course
Why this course?
Teaching is undoubtedly one of the most rewarding careers you can pursue – you'll shape the minds of tomorrow!
This course will provide the theoretical and practical starting point to your teaching career. You'll acquire the skills, attitudes and competencies to communicate in the classroom.
Worldwide qualification
This course is a professional training course which qualifies you to teach primary education. The qualification is recognised throughout the world and is regulated by the:
General Teaching Council for Scotland (GTCS)
Scottish Government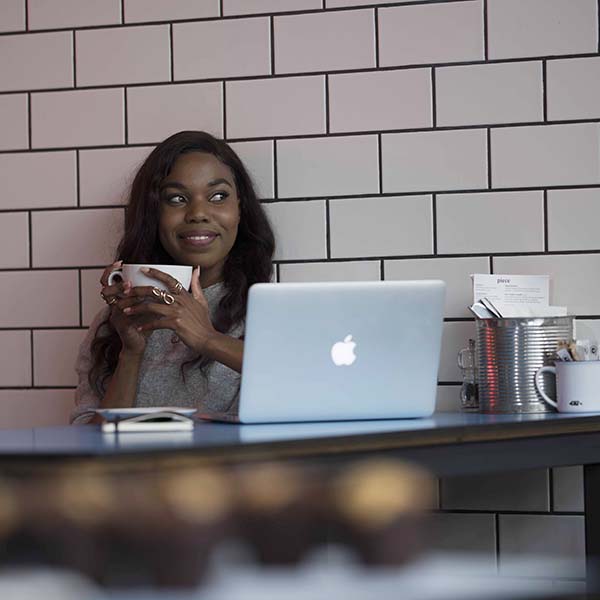 What you'll study
You'll learn the theories behind teaching practices and explore these throughout the year. You'll gain the skills necessary to become the best teacher you can be.
You'll also see the relevance of everything you're learning come alive while on placement. Classes are here on campus and you'll carry out three placements in two different schools throughout the year.
Each class includes course work that involves group or independent study on specified tasks. This may involve presentations and written reports. Although these are not assessed formally, they are essential learning experiences and are course requirements.
You must keep a portfolio of progress throughout the course. This prepares you for the continuation of professional development during your professional teaching career.
MEd
As part of the course, you'll have the opportunity to submit two of your assignments at Masters level. If you choose to do this, you'll be almost halfway towards a Masters in Education (MEd) qualification. If you go on to do the MEd, you'll only require to complete two Masters-level classes, a research class and a dissertation.
You can do this on campus or by distance learning.
Placement
You'll spend 18 weeks of the course on placement in a school within Scotland. You'll be continually assessed while there to show you meet the requirements for the Standards for Provisional Registration.
You must attend your placement school throughout the full working day. You must also attend school staff in-service days unless told otherwise by your school.
Placement is your chance to put what you're learning into practice. You'll explore your own teaching style, learn new techniques and develop relationships with your pupils.
Please read our important information about the Protecting Vulnerable Groups (PVG) Scheme. This is for all applicants applying for courses which involve placement opportunities (working with children or vulnerable adults).
Future Employment
The Teacher Induction Scheme (TIS) is a scheme whereby eligible applicants are offered a post for a year in a Scottish school. Only students paying Home fees are eligible for the scheme and eligibility is ascertained on a case-by-case basis. Students who successfully complete registration are eligible for full registration status. More information on the TIS can be found on the GTCS website.
Interested in postgraduate study?
At the Faculty of Humanities and Social Sciences, our friendly and knowledgeable team will be available to provide you with all the information you need to kick-start your postgraduate journey at the University of Strathclyde. Register for upcoming events below:
Education Studies; Professional Values
In this module, you'll explore the theoretical underpinnings of education. You'll be encouraged to engage with issues of the nature and the purpose of education, social justice and equality, and practice and policy in relation to ethical and political ideas. Throughout this module, we aim to disrupt and expand your thinking about education. You'll be asked to reflect on your values and beliefs in relation to a range of educational questions and issues and you will be presented with questions designed to challenge and refine your current thinking.
The module will give you opportunities to consider how theoretical underpinnings relate to the classroom; how your developing understanding translates into the education context; and how your own values and beliefs interact with your developing professional identity. Human Rights and Learning for Sustainability together form the basic architecture of this module.
Professional Learning Through Enquiry
This module aims to develop you as an enquiring self-reflective practitioner who is able to work collaboratively to develop skills, knowledge and expertise in an area of professional practice. You'll be supported to develop as an autonomous, transformative leader of change.
Across the globe there is a growing call for education systems to be responsive to the increasingly dynamic, complex and fast-changing nature of society. Through this module, you'll develop the skills and expertise necessary to respond to the changing circumstances of the learning communities you encounter.
Professional Skills
Curriculum and Pedagogy
Professional Practice
Taught both on campus and in schools, this module will enable you to become an effective teacher through learning pedagogical theory, observing experienced teachers and applying your knowledge and understanding in the practical context.
Masters Credits
You have the opportunity to achieve up to 120 credits at Masters level which can be used towards further study following the course. This is fully supported by additional input during the programme.
Learning & teaching
The course encourages active and participative styles of learning in order to meet your professional needs and to promote a commitment to continuing professional development.
The hours for the full-time course are 9am to 5pm. You're expected to be working on course-related activity during those hours.
Assessment
To be awarded the Professional Graduate Diploma in Education, you must pass all course modules.
Course work
Each class includes course work that involves group or independent study on specified tasks. This may involve presentations and written reports. Although these are not assessed formally they are essential learning experiences and are course requirements.
Back to course
Degree requirements

An ordinary degree, or international equivalent.

Maths & English

Higher (SCQF Level 6) English Grade C or above
National 5 (SCQF Level 5) Mathematics Grade C or above

Maths and English qualifications can be in progress at the time of application.

Acceptable alternative Maths and English qualifications are listed on our PGDE FAQs page.

Experience & References

evidence that you have experience of working with children in a primary school or related setting
an understanding of modern primary education
an ability to relate to people

Relevant experience should be noted in your personal statement.

At present, it's difficult for all potential student teachers to access schools to gain experience in support of their application for programmes of Initial Teacher Education. Where possible, opportunities should be sought to gain experience in contexts which involve working with children and/or young people.

References

Applications made via UCAS require one reference and those made via the University direct system require two. This should be an academic reference if you are a current student or recent graduate (ie within the last 5 years). A professional reference (current/recent employer who can testify to your suitability to teach) is acceptable if you graduated more than 5 years ago. This can also relate to any voluntary experience you have working with children/young people.

A reference must be included with your UCAS application; only in very exceptional circumstances will we consider an application without one and you must explain in your personal statement why this has been omitted. The reference should be provided as soon as possible as no offer can be made until the reference has been received. References from family or friends are not acceptable.

English language requirements

Please check our English requirements before making your application.

PVG and overseas police check requirements

All applicants who have been offered a place on the PGDE course will be required to complete an application to Join PVG Scheme or an application for Existing PVG Scheme Member through Strathclyde University prior to starting the course. Students will be required to pay between £18 to £59 depending on the related work they apply to.

If applicable, applicants who have been given an offer will also be required to obtain the relevant oversea(s) certificate(s) of good conduct.
Interviews
If your application passes the initial selection process, you'll be invited for interview. The interviewers will be interested in:
your personality
your ability to communicate
your commitment to and perception of the role of the teacher
your hobbies and interests
any previous experience you have of working with children in a primary school or related setting
The aims of the interview are to give you more information about the course and to determine if you are suited to teaching. Interviews are normally held at the beginning of March. Please note that interviews will be held online for entry in August 2023.
We advise you to check your Junk folder to ensure an e-mail from us regarding your interview has not been missed.
Pre-Masters preparation course
The Pre-Masters Programme is a preparation course held at the University of Strathclyde International Study Centre, for international students (non EU/UK) who do not meet the academic entry requirements for a Masters degree at University of Strathclyde. The Pre-Masters programme provides progression to a number of degree options.
Upon successful completion, you'll be able to progress to this degree course at the University of Strathclyde.
Chat to a student ambassador
If you want to know more about what it's like to be a Humanities & Social Sciences student at the University of Strathclyde, a selection of our current students are here to help!
Our Unibuddy ambassadors can answer all the questions you might have about courses and studying at Strathclyde, along with offering insight into their experiences of life in Glasgow and Scotland.
Chat to a student ambassador
International students
We've a thriving international community with students coming here to study from over 100 countries across the world. Find out all you need to know about studying in Glasgow at Strathclyde and hear from students about their experiences.
Visit our international students' section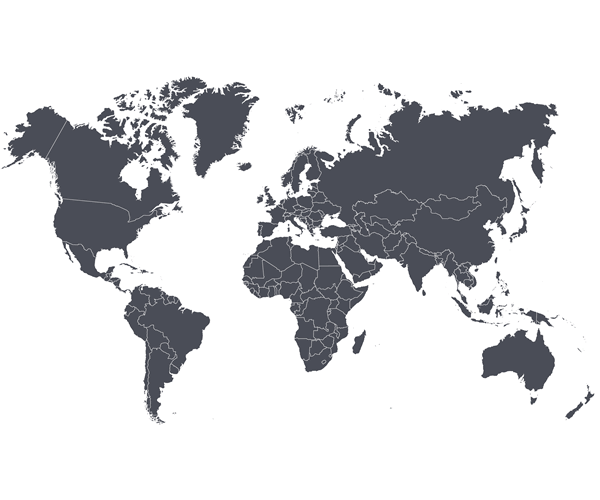 Back to course
Fees & funding
All fees quoted are for full-time courses and per academic year unless stated otherwise.
Fees may be subject to updates to maintain accuracy. Tuition fees will be notified in your offer letter.
All fees are in £ sterling, unless otherwise stated, and may be subject to revision.
Annual revision of fees
Students on programmes of study of more than one year should be aware that tuition fees are revised annually and may increase in subsequent years of study. Annual increases will generally reflect UK inflation rates and increases to programme delivery costs.
Go back
Scotland

2023/24: TBC
2022/23: £1,820

If you've already had funding for a postgraduate course from SAAS, you'll only receive funding if you apply to a teaching priority subject.

England, Wales & Northern Ireland

2023/24: TBC
2022/23: £9,250

International

£16,750

Additional costs

Course materials

Technological Education subjects: dust coat (£25), sturdy shoes (not trainers/not open shoes), safety glasses, additional bowl blanks (£5 to £20), additional pen blanks (£3.50)

Science subjects: safety goggles and lab coat (white) £37.

Biology: lab coat (microbiology collar) - £30 and goggles - £7.

Home Economics: £20 protective coat

Psychology: £57 textbooks

Placements & field trips

Travel to schools

PVG Scheme (Protection of Vulnerable Groups)

£59 membership fee, £18 for existing members

Visa & immigration

International students may have associated visa and immigration costs. Please see student visa guidance for more information.

Available scholarships

Take a look at our scholarships search for funding opportunities.
How can I fund my course?
Go back
Scottish students
Scottish students can apply to have the cost of their tuition fees paid for by the Scottish Government. Applications should be made online through the Students Award Agency Scotland (SAAS) website, the PGDE course falls under undergraduate study.
Go back
International
The Dean's International Excellence Award recognises academic achievement. It offers international students a merit-based scholarship of up to £4,000 for entry onto a full-time Masters programme in the Faculty of Humanities & Social Sciences.
Go back
Scholarship search
Check our Scholarship Search for more help with fees and funding.
Back to course
Careers
The PGDE qualification is required for employment as a teacher in a primary school. It qualifies you to teach in locations world-wide. Following the probationary period, it can provide a starting point for a clearly defined career structure within primary education. The promoted posts in primary schools are principal teacher, depute head teacher and head teacher.
With experience, teachers in Scotland can apply for posts as Principal Teacher, Deputy Head or Head Teacher. A number of graduates will become lecturers on initial teacher education courses, HM Inspectors or take on other development roles at Education Scotland or with the General Teaching Council for Scotland. While the course is directed mainly to the Scottish education system, the qualification is widely recognised in the rest of the UK, Ireland and in schools across the globe.
Many graduates from Strathclyde also enjoy the benefits of the Teacher Induction Scheme, which provides the offer of a one-year post in a local authority school to all Scottish students who have paid Home fees. The GTCS, in partnership with the Scottish Government, is responsible for the administration of the scheme. More information on the TIS can be found on
the GTCS website
.
Learn more about what happens after your PDGE.
Work anywhere in Scotland
The Preference Waiver Scheme is a scheme whereby a student teacher on TIS agrees to be allocated to their one year post anywhere in Scotland. The additional financial incentive is in the region of £8,000.
Glasgow is Scotland's biggest & most cosmopolitan city
Our campus is based right in the very heart of Glasgow. We're in the city centre, next to the Merchant City, both of which are great locations for sightseeing, shopping and socialising alongside your studies.
Life in Glasgow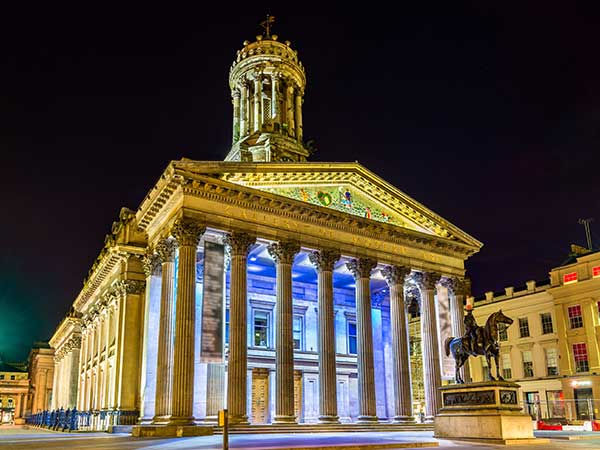 Back to course
Apply
Scotland/EU/Rest of UK
Please ensure that all parts of the application are completed including details of qualifications which meet the minimum entry requirements. We may be unable to consider incomplete applications. On submitting your application please ensure that you have the following documents to hand. When we require these documents, we will request these from you. Please don't send documents to us without being asked.
Your degree certificate (if completed)
Your academic transcript listing all the modules you have completed (this also applies if your degree is in progress)
Evidence of Higher English (or equivalent) with a grade between A-C
Evidence of National 5 Maths (or equivalent) with a grade between A-C
Please note the maximum file size for sending documents is 5.00MB.
UCAS Applications
Apply through UCAS if you're a UK or EU applicant. International applicants may apply through UCAS if you're applying to more than one UK University.
Primary Education (Gaelic Medium)
Direct Applications
Our direct applications service is for international applicants who wish to apply to Strathclyde University at this time.
Primary Education (Gaelic Medium)