Key facts
Start date: September

Accreditation: RINA / IMarEST

Study mode and duration: 24 months full-time

Joint course: this two-year course is offered jointly with Hamburg University of Technology (TUHH)

Travel: year 2 completed at TUHH in Hamburg, Germany

Shanghai Ranking's Academic Ranking of World Universities 2021: 1st in the UK and 4th in the world for Marine/Ocean Engineering
Study with us
gain an award in the name of two universities
complete an intensive German language course
designed for graduate engineers in naval architecture, offshore engineering, mechanical engineering and other related disciplines who wish to acquire advanced knowledge in a broad range of subjects of ship and offshore technologies
Back to course
Why this course?
This programme is designed for graduate engineers in naval architecture, offshore engineering, mechanical engineering and other related disciplines who wish to acquire advanced knowledge in a broad range of subjects of ship and offshore technologies.
This two-year course is offered jointly with Hamburg University of Technology (TUHH), one of Germany's newest and most successful universities. Year 1 is completed at Strathclyde and Year 2 in Hamburg. The award is made in the name of both universities.
Before starting Year 2 in Hamburg, you'll have the opportunity to complete an intensive German language course. This is offered as a four-week summer school in August or as a three-week course in October.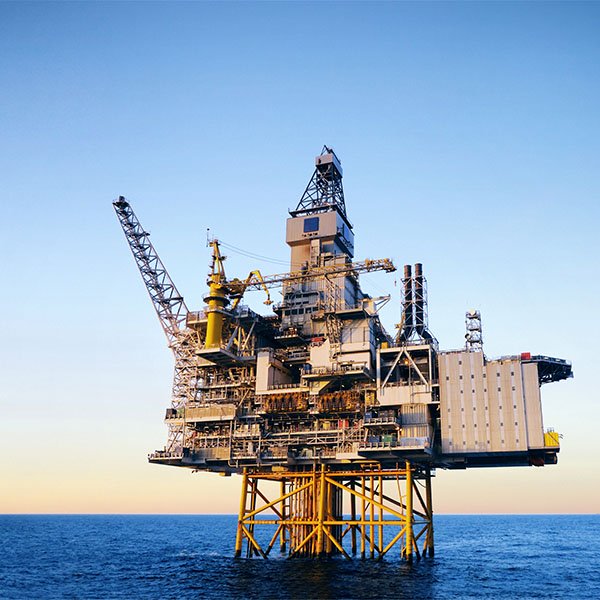 Risers & Mooring Lines
This class aims to provide an overview of the current deepwater oil and gas developments around the world and the technical challenges in terms of riser and mooring line design.
It will also demonstrate methods for modelling and analysing risers and mooring lines.
Marine Pipelines
This class aims to provide you with an in-depth insight into marine pipelines with emphasis on the overall design process, pipeline hydraulics analysis, installation methods, environmental loading and stability, materials selection and corrosion prevention.
Dynamics of Floating Offshore Installations
This class aims to provide knowledge in order to understand the factors influencing the dynamic behaviour floating offshore structures due to environmental forces. It also aims to develop skills in order to predict the dynamic motion response of floating offshore platforms.
Maritime Safety & Risk
The class aims to demonstrate how the principles and methods of risk analysis are undertaken and reflected in safety assessment.
Risk analysis offers a variety of methods, tools and techniques that can be applied in solving problems covering the whole life cycle of a vessel (design, construction, operation and disposal) and, as such, this module will also elaborate on the practicalities of its application to a range of marine scenarios.
Design & Construction of Floating, Production, Storage & Offloading Vessels
This class aims to provide an introduction to the shipbuilding technologies and equipment used in the construction of FPSO vessels.
It will also provide an introduction to the ship design process as applied to FPSO vessels.
Theory & Practice of Marine Computational Fluid Dynamics (CFD)
This class aims to introduce the students to the theoretical background of marine CFD using the finite volume method.
It also aims to illustrate the key ideas related to discretisation and solution of the Momentum and Navier-Stokes equations for incompressible flows and to discuss some key issues related to the use of CFD packages in practical applications.
Inspection & Survey
This class provides you with an insight into 'marine' materials, their properties, failure and protection and an understanding of how degradation affects the life-cycle of marine and offshore structures.
Particular emphasis is on inspection and assessment of inspection results, corrosion, fatigue and fracture of steels and the corrosion properties of high-strength and stainless alloy steels.
Group Project
This class aims to give you a good understanding of all aspects of research work. In addition, the technological study must be accompanied by survey of the relevance and applicability of the findings to the maritime industries at large.
You'll learn efficient ways to gather information, to distribute workload and to delegate amongst themselves, to analyse their results and to appreciate the broader implications of the whole project.
In-depth technological studies will be accompanied by increasingly important competence in managerial skills, quality assurance and a sound appreciation of the economic, political, social and environmental issues crucial to professional success.
Research Project
The research project is a 'mini' MSc individual project, with the main focus on critical review, identifying and selecting research areas and planning.
This will lead to the MSc thesis in the second year.
Finite Element Analysis of Floating Structures
This class aims to provide you with a theoretical and practical knowledge of the finite element method and the skills required to analyse floating structures with ANSYS, a commercially available finite element analysis program.
Particular emphasis will be given to ANSYS graphical user interface (GUI) and Workbench platform.
Instructional classes
Structural Analysis of Ships & Offshore Structures
Ship Design
Ship Vibration
Master Thesis
Elective classes
Elective classes
Seakeeping of Ships and Laboratory on NA
Non-Linear Structural Analysis
Fatigue Strength of Ships & Offshore Structures
Arctic Technology
Innovative CFD Approaches
Manoeuvrability & Shallow Water Ship Hydrodynamics
Chat to a student ambassador
If you want to know more about what it's like to be an Engineering student at the University of Strathclyde, a selection of our current students are here to help!
Our Unibuddy ambassadors can answer all the questions you might have about courses and studying at Strathclyde, along with offering insight into their experiences of life in Glasgow and Scotland.
Chat now!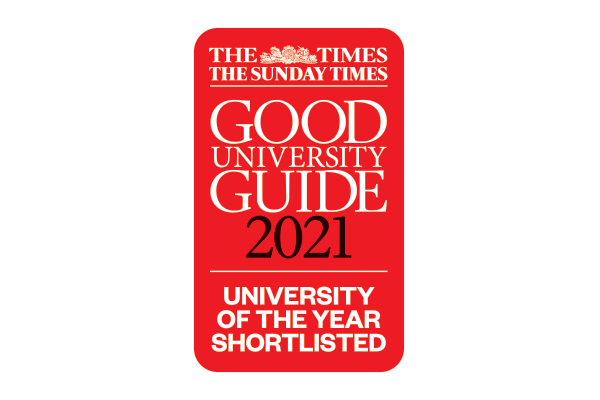 The Times / The Sunday Times Good University Guide 2021. University of the Year shortlisted.
Learning & teaching
You'll study at the University of Strathclyde in Year 1.
You'll study at Hamburg University in Year 2.
You can choose the moving date which may depend on your research project. This can be supervised in conjunction with a TUHH professor.
Lectures in Hamburg are held in English. You'll attend lectures between October and February and then complete exams between February and March.
Following March, you'll complete your dissertation.
Assessment
Assessment is through written examinations, coursework assignments and an individual project thesis. There are teamwork exercises assessed on a continuous basis.
Accreditation
This course is accredited by the Royal Institution of Naval Architects (RINA) and The Institute of Marine Engineering, Science and Technology, (IMarEST) on behalf of the UK Engineering Council.
Facilities
We have excellent teaching facilities at the University of Strathclyde including:
Catalina - our departmental racing yacht
Kelvin Hydrodynamics Lab - the largest ship-model experiment tank in any UK university
Towing/wave tank exclusively for teaching purposes
Marine engine laboratory
Cutting-edge computer facilities
Industry standard software
Student competitions
The Department of Naval Architecture, Ocean and Marine Engineering supports and promotes students in various competitions and awards, from cash bursaries for top performing students to the highest of awards from international organisations.
In recent years students from NAOME have been triumphant in the following high profile competitions:
Science, Engineering & Technology Student of the Year (SET Awards)
Best Maritime Technology Student (SET Awards)
Double winner of BP's Ultimate Field Trip Competition
Strathclyder of the Year
Back to course
Entry requirements
| | |
| --- | --- |
| Academic requirements | Normally a first-class or second-class honours degree (or international equivalent), in a marine or marinerelated engineering subject. Knowledge of structural mechanics,hydrostatics, fluid dynamics, ship resistance and propulsion and ship design is essential. |
Pre-Masters preparation course
The Pre-Masters Programme is a preparation course held at the University of Strathclyde International Study Centre, for international students (non EU/UK) who do not meet the academic entry requirements for a Masters degree at University of Strathclyde. The Pre-Masters programme provides progression to a number of degree options.
Upon successful completion, you'll be able to progress to this degree course at the University of Strathclyde.
International students
We've a thriving international community with students coming here to study from over 100 countries across the world. Find out all you need to know about studying in Glasgow at Strathclyde and hear from students about their experiences.
Visit our international students' section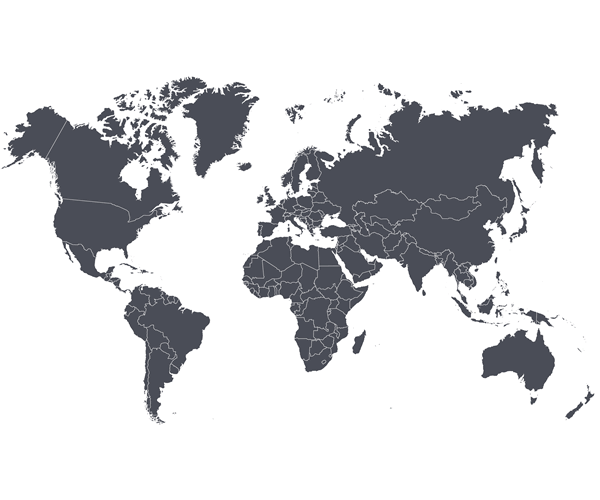 Back to course
Fees & funding
As MSc Ship & Offshore Technology is a two-year joint course in conjunction with Hamburg University of Technology, fees are paid in two instalments, 50% at the beginning of Year 1 and 50% at the beginning of Year 2.
Go back
Scotland

£11,950

England, Wales & Northern Ireland

£11,950

International

£25,100

Additional costs

Course materials & costs

Printing Services Printing: Prices variable per size

Binding: £3 per copy approx.

Placements & field trips

Travel to the Kelvin Hydrodynamics Laboratory may be required depending on selected courses. Frequency variable: Average 5 visits if relevant to subjects. Bus fare £2-3 each way.

Other costs

Access cards are provided free of charge. £10 charge to replace a lost card.

Available scholarships

Take a look at our scholarships search for funding opportunities.
How can I fund my course?
Back to course
Careers
There are opportunities for you to work in:
Oil & gas companies
Shipbuilding companies
Classification societies
Firms specialising in riser and mooring analysis
Marine consultancies
Glasgow is Scotland's biggest & most cosmopolitan city
Our campus is based right in the very heart of Glasgow. We're in the city centre, next to the Merchant City, both of which are great locations for sightseeing, shopping and socialising alongside your studies.
Life in Glasgow
Have you considered?
We've a range of postgraduate taught and Masters courses similar to this one which may also be of interest.