MSc
Marine Engineering
Apply
January 2021 entry now available
Key facts
Start date: January & September

Accreditation: RINA / IMarEST

Study mode and duration: MSc: 12 months full-time
Study with us
enables graduate engineers or those from related disciplines to specialise in, or convert to, marine engineering
enhance your teamworking and communication skills with group project work
being led by key experts and academics, work in groups to solve real marine engineering problems of today and future
Back to course
Why this course?
Marine engineering involves the systems and equipment on board marine vehicles including:
design
construction
installation
support
There's a particular emphasis on propulsion and control systems.
High efficiency and low environmental impact of marine engines are the key factors in assuring economical operation and environmental protection in maritime transportation. This has important implications for both economic success and environmental impact.
The Department of Naval Architecture, Ocean & Marine Engineering (NAOME), a leading institution in Scotland, offers excellent teaching and research facilities in naval architecture, ocean and marine engineering, which expands your career opportunities in naval architecture, marine, offshore oil and gas industry.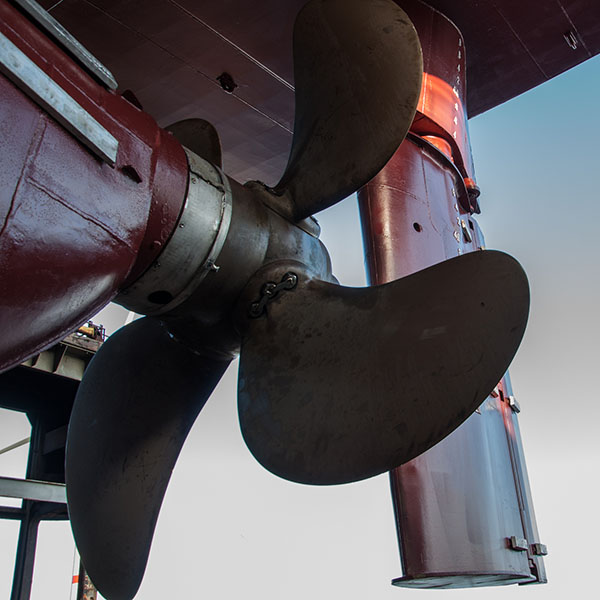 What you'll study
The programme consists of three components:
instructional modules
group project
individual project
Group project
You'll be part of a group of three to five people in 'consultant teams' for 10 weeks addressing a practical engineering problem. You'll present the report to a panel of industrial experts.
This project will enhance your team working and communication skills. It also provides valuable access to industrial contacts.
It'll give you a good understanding of all aspects of research work. In addition, the technological study must be accompanied by a survey of the relevance and applicability of the findings to the maritime industries at large.
You'll learn efficient ways to gather information, to distribute workload and to delegate amongst the group, to analyse their results and to appreciate the broader implications of the whole project. In-depth technological studies will be accompanied by increasingly important competence in managerial skills, quality assurance and a sound appreciation of the economic, political, social and environmental issues crucial to professional success.
Individual project (MSc only)
MSc students will take on an individual dissertation on a topic of their own interest. The aim of the individual project is to develop your research skills and to combine many of the aspects learned from other modules within a specific topic. This will be achieved by you carrying out work into a particular topic relating to your chosen theme and preparing a dissertation.
Facilities
We have excellent teaching facilities including:
Our departmental racing yacht, Catalina
Kelvin Hydrodynamics Lab – the largest ship-model experiment tank in any UK university
Towing/wave tank exclusively for teaching purposes
Marine engine laboratory
Cutting-edge computer facilities
Industry standard software
Accreditation
This course is accredited by the Royal Institution of Naval Architects (RINA) and the Institute of Marine Engineering, Science and Technology, (IMarEST) on behalf of the UK Engineering Council.
Go back
Course content
A typical selection of classes offered on the programme are outlined below. Please note that these classes may be subject to change.
Advanced Marine Engineering
This class aims to offer you knowledge of advanced topics of vibrations, their measurement and troubleshooting in marine engineering systems; marine engineering systems of LNG carriers and operation.
Marine Engineering Simulation & Modelling
The aim of this hands-on class is to provide students with an understanding of the general concepts, advantages and limitations of computer-based system simulation.
This is achieved by introducing concepts and methods used to mathematically model a wide range of marine systems and also to design and perform simulation studies on these systems using industry standard simulation software tools.
Inspection & Survey
This class provides you with an insight into 'marine' materials, their properties, failure and protection and an understanding of how degradation affects the life-cycle of marine and offshore structures.
Particular emphasis is on inspection and assessment of inspection results, corrosion, fatigue and fracture of steels and the corrosion properties of high-strength and stainless alloy steels.
Maritime Safety & Risk
The class aims to demonstrate how the principles and methods of risk analysis are undertaken and reflected in safety assessment.
Risk analysis offers a variety of methods, tools and techniques that can be applied in solving problems covering the whole life cycle of a vessel (design, construction, operation and disposal) and, as such, this module will also elaborate on the practicalities of its application to a range of marine scenarios.
Onboard Energy Management & Marine Environment Protection
This class is split into two parts.
Part one aims to provide you with knowledge and awareness of issues in marine environmental protection, environmentally-friendly shipping and international conventions and regulations of environmental protection and introduce the state of the art technology applied in the industry and future trends.
Part two will provide you with knowledge of ship energy management systems and energy resources including the optimisation and integration of machinery and power systems in a sustainable manner.
Systems Availability & Maintenance
This class aims to provide an insight into the qualitative and quantitative systems' reliability techniques as well as maintenance methodologies with particular emphasis to the maritime industry.
The course will give students the ability to formulate, solve, report and present a comprehensive maintenance strategy based on the application of reliability and criticality analysis and assessment tools.
The module will also provide students with an insight of the day-to-day operations of ships as well as explore and present features related to ships dry-dockings, inspection, repair and maintenance scheduling, regulatory regime as well as practical case studies on the above.
Marine Transport & Economics
To provide an insight into the markets, economics and operational systems which are fundamental to the provision of waterborne transport.
Autonomous Marine Vehicles and Digital Twin
This course aims to provide students with the skills and knowledge required to model, simulate and then analyse the complex non-linear behaviour of an AMV using MATLAB/Simulink.
Risk Management
You'll explore the entire process of structuring a risk problem, modelling it, supporting and communicating recommendations, both theoretically and in practice. Risk management is linked with decision analysis in so far as we explore decision-making under uncertainty and it has links with quantitative business analysis as we explore the use of statistics in understanding risk. However, the topic has some unique attributes such as risk communication and the role that experts play in risk assessment.
Project Management
This class aims to provide you with skills relating to the use of engineering practices in project management with particular respect to the effective and efficient use of resources.
Data Analysis for Engineering
This module aims to provide students with an understanding of the general concepts, advantages and limitations of data-driven methods for naval and marine engineering applications.
Learning & teaching
There are two teaching semesters of 11 weeks each.
Course modules are delivered in the form of formal lectures supported with tutorials and laboratory experiments.
You're required to attend an induction prior to the start of the course.
Guest lectures
During term time, we arrange weekly seminars in which leaders and pioneers of the maritime, oil and gas and marine renewables industries visit the department and present to students. This is a great way of supplementing your education with the latest developments and gaining industry contacts for your future career.
Industrial visits are also made to a variety of companies.
Assessment
There are two types of method for module assessment. One is course work assessment only, the other is exam assessment. For examined modules the final assessment mark consists of 30-40% course work marks and 60-70% exam marks.
Student competitions
The Department of Naval Architecture, Ocean & Marine Engineering supports and promotes students in various competitions and awards, from cash bursaries for top performing students to the highest of awards from international organisations.
In recent years, our students have been triumphant in the following high profile competitions:
Science, Engineering & Technology Student of the Year (SET Awards)
Best Maritime Technology Student (SET Awards)
Double winner of BP's Ultimate Field Trip Competition
Strathclyder of the Year
Back to course
Entry requirements
| | |
| --- | --- |
| Academic requirements | Normally a first-class or second-class honours degree (or international equivalent) in a relevant subject. |
Pre-Masters preparation course
The Pre-Masters Programme is a preparation course held at the University of Strathclyde International Study Centre, for international students (non EU/UK) who do not meet the academic entry requirements for a Masters degree at University of Strathclyde. The Pre-Masters programme provides progression to a number of degree options.
Upon successful completion, you will be able to progress to this degree course at the University of Strathclyde.
International students
We've a thriving international community with students coming here to study from over 100 countries across the world. Find out all you need to know about studying in Glasgow at Strathclyde and hear from students about their experiences.
Visit our international students' section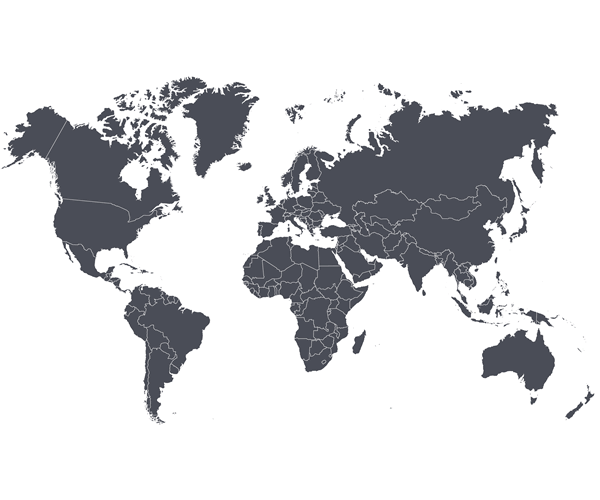 Back to course
Fees & funding
All fees quoted are for full-time courses and per academic year unless stated otherwise.
Back to course
Fees & funding
All fees quoted are for full-time courses and per academic year unless stated otherwise.
How can I fund my course?