Aero-Mechanical Engineering (MEng)

Kaloyan Domuschiev
Kaloyan is in his second year of Aero-Mechanical Engineering and here he tells us how he's found blended learning...
Why Strathclyde
I always had a keen interest in Physics and Maths in school so as we approached the final year of secondary school and I was thinking about my prospects and attending university I started doing research into which universities I could potentially apply to.
Once I had made the decision to study Aerospace Engineering and started doing research into the different courses and opportunities available, Strathclyde stood out as one of the most renowned engineering universities in the UK. The strong ties with industry and the generally pleasant and friendly atmosphere present around the University were also great deciding factors.
Studying Aero-Mechanical Engineering
On the course, I particularly enjoy that the theory that we are taught is also put to the test in real scenarios in labs and projects. One of the highlights of the course was getting to create a number of components and assemble a buggy that we could race at the end of the first semester last year. It was great to see it put to the test and performing well as it felt like it was a testament to our work.
Moreover, as odd as it may be another highlight has to be the initial closure of the University back in March last year and going from attending lectures and tutorials almost every single day to attending everything online for the first time. Adapting to it all was a rather strange time and it has definitely stuck with me.
Finally, although we are not doing any labs at the moment it is still exciting to think of other similar projects to come. There is a Flight Test Course in a glider that we are supposed to undertake later on in the year and although we have not completed it as of yet, it already seems like an experience that I will remember.
Online learning
The transition to entirely online delivery was not easy for anyone, the students or the staff, and trying to keep up with everything can at times feel overwhelming. Nevertheless, even as we all interact from our homes the spirit is still there, and the hard work that the staff has put into adapting the course is in my opinion commendable.
Moreover, staff have been incredibly encouraging and active about feedback and suggestions on how the course delivery can be improved, which is greatly appreciated as studying from home will be a different experience for everyone. In my course in particular a number of subjects saw the introduction of weekly quizzes which contribute a small percentage to the final grade for the class. As they are added up over the course of two semesters, they help take away some of the pressure of the final exam.
I have really enjoyed the independence in the way that the course content can be approached. As someone who also a works a part time job alongside my studies I have really appreciated the flexibility of online learning.
Staying connected
I have been able to interact with other students and my friends mainly through social media. There is also a Facebook group for the whole MAE department in our year, where students can ask questions and talk in general. We are able to communicate with staff through myplace forums and online tutorials and lectures. And while the latter were not very common last semester, they are a lot more present this semester, which is a welcome improvement.
As a class representative, I have been briefed on the many support services the University offers, however I have not had to use any of them myself.
I live just outside of Glasgow, so I have been undertaking my studies from home. I was able to create a quiet little space to study at home, so I am quite fortunate in that regard. I enjoy the flexibility in time and how we approach the content, however I still miss some on-campus activities and the opportunity to interact with other students and the staff in person.
The workload can be quite high at times and keeping up with everything can feel difficult, nonetheless the effort and time that the whole department has invested into transitioning to online delivery is quite evident, and I think it is important to recognise that.
Looking ahead
In the long term, I hope that after graduation I will find a job in the Aerospace sphere and as a degree recognised by the Institution of Mechanical Engineers, The Royal Aeronautical Society and other organisations I believe that my time studying at Strathclyde will be immensely valuable in accomplishing this goal.
More in the short term, I am thrilled about the opportunities the University offers for students to study abroad. It seems like a very exciting prospect and while it is uncertain as to whether that will go ahead next year I would still look forward to participating, even in later years as the benefits to personal and professional development from a venture like this are irreplaceable.
I would definitely recommend studying at Strathclyde to anyone. Although I was taught on-campus for a semester and a half I thoroughly enjoyed my experiences and I am thankful for the opportunity to study this course. And even after transitioning to online delivery I have found the course material interesting and have been keen on engaging with it.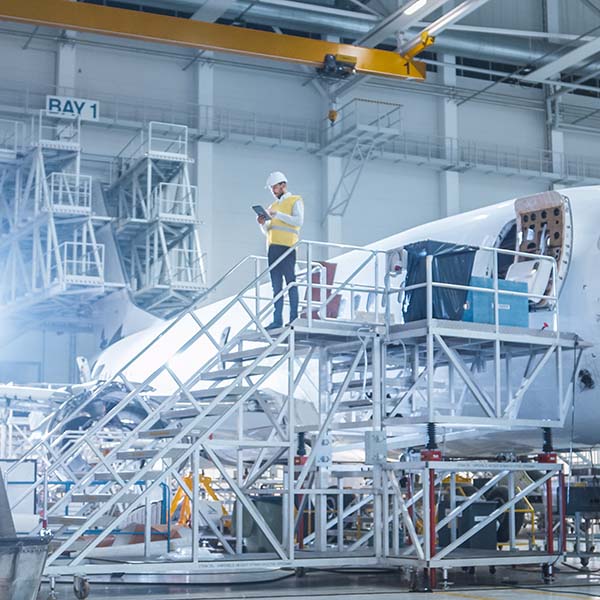 Student support
We're here to support and help you throughout your time at Strathclyde. All of our services are available to all students.