Key facts
UCAS Code: B831

Accreditation: Institute of Physics & Engineering in Medicine, Institution of Mechanical Engineers, Institution of Engineering & Technology

6th in the UK (1st in Scotland) for Biomedical Engineering (Times/Sunday Times Good University Guide 2023)

Funded places: Scholarships available
Study with us
gain training in biomedical engineering as well as core mechanical and electrical engineering subjects
blood salvage technology developed by Strathclyde bioengineers is in use around the world
benefit from state-of-the-art technology in one of the longest-established such departments in the world
prepare for a wide range of career opportunities in the industry, academia, hospitals and government agencies
Back to course
Why this course?
Biomedical engineering is a rapidly expanding industry, with the National Health Service, industrial and academic research and development all making advances to meet the increasing demands of healthcare.
Studying with us, you'll gain broad training in modern biomedical engineering and learn about the complexities of human anatomy and physiology. You will also study core mechanical and electrical engineering subjects.
The Department of Biomedical Engineering has recently celebrated its 50th anniversary and is one of the oldest such departments in the world, with expertise and excellence in teaching and research.
Accreditation
The MEng Biomedical Engineering degree is accredited by the Institute of Physics & Engineering in Medicine, the Institution of Mechanical Engineers and the Institution of Engineering & Technology, on behalf of the Engineering Council, for the purposes of fully meeting the academic requirement for registration as a Chartered Engineer.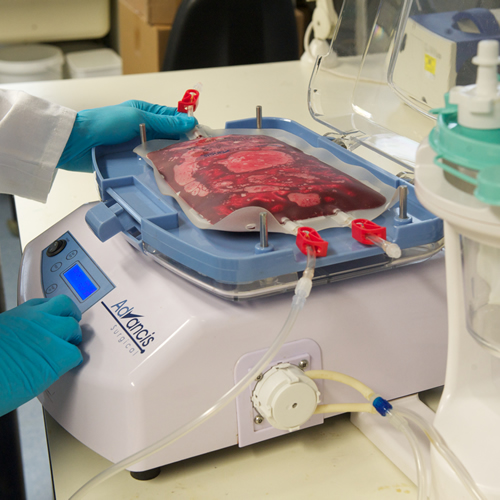 What you'll study
Years 1 & 2
Core concepts in mathematics, mechanical engineering, electrical engineering, anatomy, physiology and molecular bioscience provide fundamental engineering and biomedical science knowledge. You'll take the majority of these classes alongside other engineers and biomedical scientists. Specialist classes will develop your Biomedical Engineering focus.
Year 3
You will start to apply your knowledge in specific areas of biomedical engineering (eg biomechanics and biomedical materials). You'll also deepen your understanding of core engineering and biomedical science topics.
Year 4
You'll focus on an individual research project. A skills class in research methods and professional studies will provide knowledge of research design and statistical analysis. It will also provide insight into the role and environment of the biomedical engineer and an understanding of ethical, safety and quality management issues.
Year 5
A group project is a major element of this year. Teamwork, creative collaboration, communication and effective management are all developed. Advanced study in specialist areas such as medical device design, tissue engineering and robotic orthopaedic surgery will further develop and broaden your knowledge.
Facilities
We have state-of-the-art technology, including:
a Motek Caren (extended) rehabilitation environment
12 camera Vicon Nexus
biomedical materials
neuroprosthetics
medical devices
cell and tissue engineering facilities
Postgraduate study
Year 5 of the MEng Biomedical Engineering degree shares content with the MSc Biomedical Engineering and would be an ideal platform to further skills through EngD study in the EPSRC funded Centre for Doctoral Training in Medical Devices or via a PhD.
Find out more about these and other postgraduate opportunities.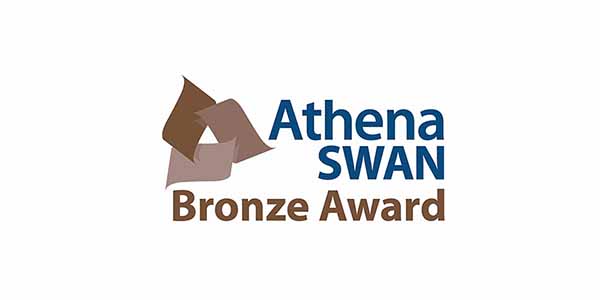 Our department holds a Bronze Athena Swan award, recognising our commitment to advancing women's careers in electronic and engineering.
Compulsory classes
You'll be given an introduction to the use of Microsoft Windows- based PCs and to relevant application software in an engineering context. More specifically you'll be introduced to Microsoft Office applications, PTC Creo three dimensional modelling system and MathCAD and Matlab engineering software. Basic numerical methods will also be introduced.
Anatomy and Physiology for Biomedical Engineers
You'll be given a basic knowledge of the anatomical structure of the major body systems together with an understanding of their physiological functioning. This knowledge is fundamental to understand and to develop specific topics that will be taught later in the course.
The aim of this class is to provide an insight into these areas and in doing so will deal with two applications:
prostheses & orthoses (eg artificial limbs & splints)
artificial kidneys
The process of evolving the design specification from knowledge of normal body function and the matching of material properties to the body environment will be described.
Analytical and Numerical Methods in Biomedical Engineering
You'll learn the essential and basic numerical and analytical techniques for biomedical engineering problems. On completion you're expect to be able to use appropriate algebraic, geometric and calculus techniques.
You'll gain the basic knowledge and concepts of cell structure and function. You'll also be introduced to the basic concepts underlying classical and molecular genetics, including techniques that form the basis for the study of molecular biology.
Electronic and Electrical Principles 1
This class aims to provide you with a foundational understanding of the analysis and design of both analogue and digital electronic circuits.
Electrical and Mechanical techniques and design
This class aims to introduce you to the practical and professional skills required of an engineer, underpinning theoretical concepts introduced elsewhere in Year 1 classes.
Compulsory classes
Design and Engineering Applications 2
This class aims to:
Design: develop an understanding of the design process and steps in establishing effective design procedures from inception through development to manufacture. 3 linked areas: Total Design concepts, Design Management and computer-based drawing.
Engineering Applications: through experience of stripping and building an engineering artefact, to gain experience and set in context the requirements of good design strategies. The activity also aims to introduce you to various measurement and instrumentation techniques to reinforce the importance of material strength and deformation characteristics.
Engineering Mechanics in Biomedical Engineering
You'll learn the basic skills to analyse static and dynamic rigid body problems. The class also aims to provide structural analysis and elementary stress analysis and introductory fluid mechanics knowledge, as appropriate for biomedical engineering.
Cell and Molecular Biology
You'll be given an introduction to cytology and histology. You'll develop a deeper understanding of cellular compartments and structures and their functions. Finally, the role of genetic analysis in the elucidation of the mechanisms of gene function will be demonstrated.
Electronic and Electrical Principles 2
You'll be introduced to the analysis and design of analogue circuits and systems as used in:
electronics
energy & power systems
communications
control and analogue signal processing applications
Digital Electronic Systems
You'll be introduced to the use of digital electronics and the rudiments of digital signal processing systems.
Mathematical Modelling and Analysis
Mathematics (Semester 1)
You'll learn to be competent in the differential and integral calculus of functions of several independent variables as well as in the solution of ordinary differential equations.
Engineering Analysis (Semester 1 and 2)
You'll develop the general approach to solving engineering problems involving mathematical modelling, numerical methods and the application of computer software.
Materials Engineering and Design
You'll gain a grounding in the concepts of material science and engineering with reference to mechanical design and material selection.
Compulsory classes
The class aims to develop knowledge, understanding and practical experience of kinematic and kinetic analysis of human movement.
This class aims to develop the knowledge, understanding and practical experience of synthetic materials used in different biomedical applications. This is together with a qualitative understanding of the mechanical behaviour of a variety of tissues.
Physiological Systems in Health and Disease
You'll gain a deeper understanding of the key characteristics of physiological systems and interactions between them, both in health and disease.
This class aims to provide the fundamental concepts of the immune system to form the basis for further study.
Instrumentation and Microcontrollers
You'll develop techniques for system modelling based on block diagrams and transfer functions and to use such techniques in the context of analysis and design. You'll be introduced to instrumentation and measurement as an interdisciplinary engineering activity. You'll also gain practical design, implementation and test experience of the techniques required to create combined hardware/ software systems with an emphasis on measurement.
You can choose elective classes from a wide range of departments across the University.
Compulsory classes
Biomedical Engineering project
You'll complete an independent study of a topic of your choice in the general field of Biomedical Engineering. The project may take the form of an extended literature review or involve experimental work. The work is supported by a compulsory research methods module and specialist knowledge classes throughout the year.
Research Methods in Biomedical Engineering
This class aims to equip you with the skills necessary to use mathematics and statistics tools including software in experimental design and data visualisation.
Professional Studies in Biomedical Engineering
This class aims to:
provide an introduction to the philosophy, ethics and methodology of research
outline the role that the biomedical engineer plays in the solution of clinical problems
provide training in the principles, assessment and application of safety procedures in areas relevant to medical physics and biomedical engineering
provide an awareness of the importance of regulatory issues in medical device design and manufacturing
Biomedical Instrumentation
You'll be given a detailed description of the principles and applications of a number of the most widely used biomedical instrumentation systems and devices found in the modern hospital environment. You'll understand the diagnostic and research applications of the various instrumentation- related techniques currently available and to appreciate their limitations.
This class aims to give you a thorough introduction to the use of electronic circuits for the pre-conditioning, acquisition and display of biomedical signals. It'll provide an understanding of the components required in a basic biomedical measurement device.
Elective classes
Choose two from the list
Computer Aided Engineering Design
This class aims to provide an appreciation of computer aided design, analysis and simulation methods over a range of engineering problems. It also provides practical experience of the use of industry standard engineering simulation and analysis software to design and investigate the behaviour and performance of specific systems or components.
Sports Injury and Rehabilitation
This class aims to provide you with an understanding of the injury mechanisms of the different tissues of the body, an ability to assess protective equipment and be able to evaluate current rehabilitation practice.
Advanced topics in Human movement
This class aims to widen the scope of prior human movement analysis to include three dimensional analysis of movement and biomechanical signal processing.
1. To introduce you to the basic concepts, mathematical tools and design methods of classical control theory.
2. To enable you to use analysis and design tools used in control engineering and appreciate the industrial applications of control systems.
3. To enable you to analyse and design closed loop control system specifically using industrial three-term (PID) controllers.
4. To introduce you to advanced control methods and to provide a basic understanding of a time-domain approach to control analysis and design of industrial processes.
5. To appreciate the application of control theory in industrial applications.
Robotics: systems and control
The overall objective is to provide an overview of robotic engineering in the broadest possible sense and enable you to understand some of the important principles in the design, control, construction and use of robots in different environments and tasks. The class also aims to provide hands on exercises in dealing with some of the design and control issues associated with robot mechanisms.
Advanced Mechanics and dynamics
The aims of this class are twofold:
to develop your ability to apply analytical techniques to the solution of engineering problems where dynamic behaviour is important
to provide practical experience in designing lightweight structures to ensure that they have sufficient strength and stiffness to prevent failure, particularly by buckling, when in service. This experience will be obtained by undertaking an aerospace themed or similar design, construct and test activity.
Compulsory classes
Biomedical Engineering group project
This class gives you an authentic experience of managing and contributing to a complex group project.
Entrepreneurship and Commercialisation in Biomedical Engineering
This class aims to give you an understanding of the process of innovation for medical devices and technology. It also highlights the commercialisation and intellectual property routes that can be pursued.
Elective classes
Choose 7 from List A and B. At least 4 must be chosen from List A.
Prosthetics and Orthotics
Regenerative Medicine & Tissue Engineering
Tissue Mechanics
Clinical and Sports Biomechanics
Bio-signal Processing and Analysis
Biomaterials and Biocompatibility
Cardiovascular Devices
Engineering composites
Advanced Digital Signal Processing
Advanced microcontroller applications
Image and video processing
Control techniques
Clinical Biochemistry
Medical Genomics
Advanced Techniques in Biochemistry
Advanced Techniques in Biomedical Research
Advanced Techniques in Molecular Biology
Assessment
Our assessment methods include:
written exams
assignments
presentations
individual/group projects
Final award classification is normally based on the first assessed attempt at compulsory and specified optional classes across all years (except Year 1).
Learning & teaching
Your learning will be kept up-to-date through departmental and cross-University research.
The wide range of optional classes offers you the chance to develop either in-depth knowledge of a specific field within biomedical engineering, or to gain an understanding across a variety of topics. In the later years of the course, you will be able to choose classes from our highly-regarded MSc in Biomedical Engineering.
Visits to local clinical centres and lectures from visiting experts, from the UK and overseas, are an integral part of the course. You'll also have the chance to meet representatives from our industrial partners.
About the Department of Biomedical Engineering
Back to course
Fees & funding
All fees quoted are for full-time courses and per academic year unless stated otherwise.
Fees may be subject to updates to maintain accuracy. Tuition fees will be notified in your offer letter.
All fees are in £ sterling, unless otherwise stated, and may be subject to revision.
Annual revision of fees
Students on programmes of study of more than one year should be aware that tuition fees are revised annually and may increase in subsequent years of study. Annual increases will generally reflect UK inflation rates and increases to programme delivery costs.
Go back
Scotland

2024/25: TBC
2023/24: £1,820

Fees for students who meet the relevant residence requirements in Scotland are subject to confirmation by the Scottish Funding Council. Scottish undergraduate students undertaking an exchange for a semester/year will continue to pay their normal tuition fees at Strathclyde and will not be charged fees by the overseas institution.

England, Wales & Northern Ireland

£9,250

Assuming no change in fees policy over the period, the total amount payable by undergraduate students will be capped. For students commencing study in 2024/25, this is capped at £27,750 (with the exception of the MPharm and integrated Masters programmes), MPharm students pay £9,250 for each of the four years. Students studying on integrated Masters degree programmes pay an additional £9,250 for the Masters year with the exception of those undertaking a full-year industrial placement where a separate placement fee will apply.

International

£27,500

University preparation programme fees

International students can find out more about the costs and payments of studying a university preparation programme at the University of Strathclyde International Study Centre.

Available scholarships

Take a look at our scholarships search for funding opportunities.

Additional costs

International students

International students may have associated visa and immigration costs. Please see student visa guidance for more information.

Prosthetics & Orthotics

Tool Kit - £40
Safety shoes - £34
Clinic white - £15

Compulsory clinical placements take place in semester 2 year 3 and semester 1 year 4. Students may be responsible for additional costs for accommodation and travel and should check with their funding agency for eligibility for financial support.
How can I fund my studies?
Go back
International Students
We have a number of scholarships available to international students. Take a look at our scholarship search to find out more.
Back to course
Careers
Our graduates mainly go onto work in research and development, medical device regulations and medical device sales.
How much will I earn? *
£26,000 is the average salary of our graduates six months after completing the course. The typical salary range is £24,000 to £30,000.
*Information is intended only as a guide.
Glasgow is Scotland's biggest & most cosmopolitan city
Our campus is based right in the very heart of Glasgow. National Geographic named Glasgow as one of its 'Best of the World' destinations, while Rough Guide readers have voted Glasgow the world's friendliest city! And Time Out named Glasgow in the top ten best cities in the world - we couldn't agree more!
We're in the city centre, next to the Merchant City, both of which are great locations for sightseeing, shopping and socialising alongside your studies.
Find out what some of our students think about studying in Glasgow!
Find out all about life in Glasgow
Back to course
Apply
Biomedical Engineering (
1

year entry)
Biomedical Engineering (
1

year entry)
Have you considered?
We've a range of courses similar to this one which may also be of interest.
Back to course
Discover Uni
Discover Uni includes official statistics about higher education courses taken from national surveys and data collected from universities and colleges about all their students.