Key facts
UCAS Code: C193

Accreditation: Royal Society of Biology

Flexible degree: flexibility to change to other Biomolecular Science courses throughout your studies
Study with us
our courses are underpinned by our strong research base, links with industry, the NHS and international partners
accreditation by the Royal Society of Biology
opportunity to study and take part in lab-based research abroad
choose at the end of Year 2 to progress to single, joint Honours or an Integrated Masters degree in any of the biomolecular sciences
Back to course
Why this course?
Our Biomolecular Science degree programmes will equip you with the knowledge, skills, attitudes and behaviours needed for careers in all branches of bioscience and allied professions.
The MSci programmes are appropriate if you're interested in pursuing an academic or research-related career.
You can defer your choice of degree specialisation until the end of Year 2, giving you the option to progress to single, joint Honours or an Integrated Masters degree in any of the biomolecular sciences.
Our courses have a strong research base and benefit from excellent links with industry, the NHS and international partners. Student exchange programmes offer you the chance to study and take part in lab-based research abroad.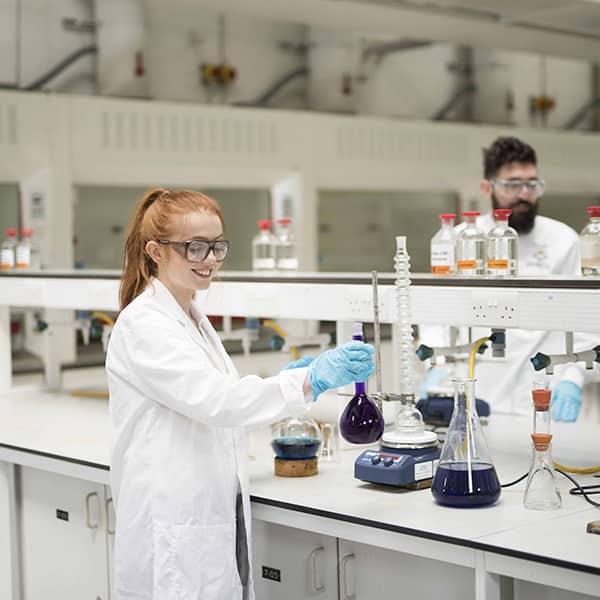 What you'll study
You can choose from the following degree programmes all of which have a common curriculum in Years 1 and 2. This means that whichever degree you apply for, you can defer your ultimate choice of degree until you have experienced introductory classes in each of the subjects.
MSci/BSc Single Honours Degrees
BSc Joint Honours Degrees
BSc Honours Degrees
Work placement
We offer opportunities for you to engage with research full time in the summer preceding your final year. Since 2010, 47 undergraduate students have benefited from summer internships, of which 27 were funded by external organisations (including the Wellcome Trust, Nuffield Foundation, Carnegie Trust and professional societies) and others received internal funding (including the University's ResearchInterns@Strathclyde).
You'll receive in-depth training through the host lab as well as skills development workshops on public engagement, networking and poster/presentation preparation. Additionally there are opportunities for students to participate in the ERASMUS scheme. Students have worked in universities from Poland to Portugal, from the Czech Republic to Spain.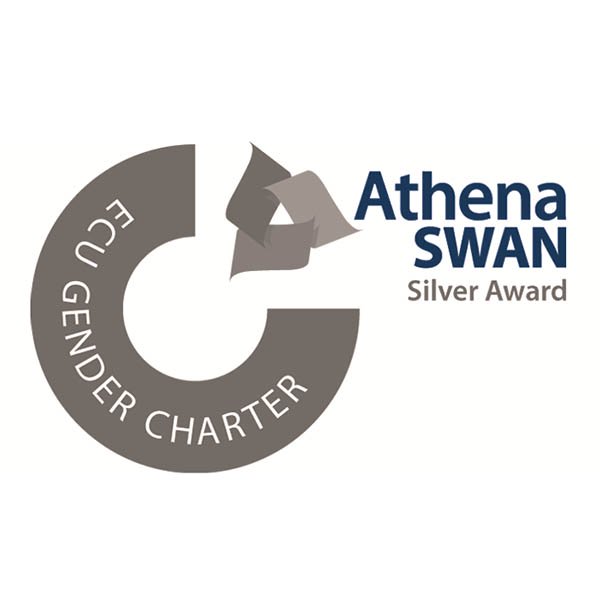 Our department holds a Silver Athena Swan award, recognising our exceptional commitment and excellence in the advancement of gender equality.
Major projects
You'll have the opportunity to take part in a Vertically Integrated Project – VIP@Strath. These projects give students from first year through to postgraduate level the opportunity to work with staff in multi-disciplinary teams on cutting-edge research and development projects.
By taking part in the VIP project, you'll be able to:
learn & practice many different professional skills
make substantial technical contributions to a project
experience many different roles on a large design team
interact & receive support from more senior students &, in some instances, receive mentoring from PhD students involved in the project
contribute to the completion of large-scale design projects that are of significant benefit to the research programmes of staff members
Go back
Course content
The programme has five major subject strands:
biochemistry
immunology
microbiology
pharmacology
biomedical science
You can choose to specialise in two of the four biomolecular science subjects to joint Honours or in one subject to single Honours. These degrees take four years.
There's also an option to continue to a research-based fifth year and graduate with an MSci.
The four-year BSc Honours Biomedical Science programme has its own curriculum from Year 3. It's accredited by the Institute of Biomedical Science (IBMS) and the Royal Society of Biology and is designed to equip graduates with the skills for future NHS employment.
In Years 1 & 2 all biomolecular students study the same classes.
You'll be introduced to fundamental biological concepts in biomolecular sciences and biological chemistry. Laboratory classes combine specialist and transferable practical skills with statistical analysis and data interpretation and presentation. You'll also choose two elective subjects from other departments across the University.
You'll take classes in the four subject disciplines in Introduction to Immunology, Pharmacology, Microbiology and Biochemistry. Laboratory classes will develop the skills acquired in Year 1 and introduce some discipline-specific techniques.
In lectures, you'll develop the discipline-specific knowledge acquired in Year 2, taking two classes per discipline stream. Laboratory classes cover the skills required; those on the IBMS-accredited Biomedical Science degree stream will take classes in Biomedical Microbiology, Immunology, Biochemistry and Fundamental Bioscience Haematology, Immunohaematology, and Immunodiagnostics.
You can opt to specialise in particular disciplines or focus on topics within biomolecular sciences that match your career expectations. To progress to single Honours, you'll take three types of discipline-specific classes – Advanced, Clinical and Applied and an option class. The research project class will develop research skills in preparation for the final-year project.
Assessment
Our classes are assessed in a variety of ways. In addition to essays and MCQ in exams we also use laboratory reports, problems solving, critical analysis and presentations.
Learning & teaching
As well as lectures and laboratories, we use a variety of workshop styles, tutorials, online activities and group work.
Glasgow is Scotland's biggest & most cosmopolitan city
Our campus is based right in the very heart of Glasgow. We're in the city centre, next to the Merchant City, both of which are great locations for sightseeing, shopping and socialising alongside your studies.
Life in Glasgow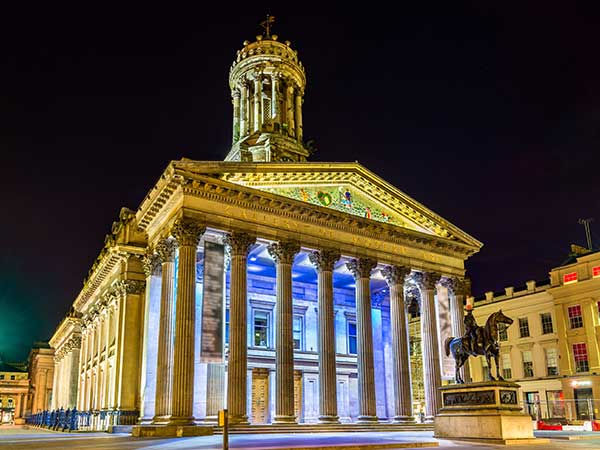 Back to course
Fees & funding
All fees quoted are for full-time courses and per academic year unless stated otherwise.
Fees may be subject to updates to maintain accuracy. Tuition fees will be notified in your offer letter.
All fees are in £ sterling, unless otherwise stated, and may be subject to revision.
Annual revision of fees
Students on programmes of study of more than one year should be aware that tuition fees are revised annually and may increase in subsequent years of study. Annual increases will generally reflect UK inflation rates and increases to programme delivery costs.
Go back
Scotland

2023/24: £1,820
2022/23: £1,820

Fees for students who meet the relevant residence requirements in Scotland are subject to confirmation by the Scottish Funding Council. Scottish undergraduate students undertaking an exchange for a semester/year will continue to pay their normal tuition fees at Strathclyde and will not be charged fees by the overseas institution.

England, Wales & Northern Ireland

£9,250

*Assuming no change in RUK fees policy over the period, the total amount payable by undergraduate students will be capped. For students commencing study in 2023/24, this is capped at £27,750 (with the exception of the MPharm and integrated Masters programmes), MPharm students pay £9,250 for each of the four years. Students studying on integrated Masters degree programmes pay an additional £9,250 for the Masters year with the exception of those undertaking a full-year industrial placement where a separate placement fee will apply.

International

£22,450

University preparation programme fees

International students can find out more about the costs and payments of studying a university preparation programme at the University of Strathclyde International Study Centre.

Additional costs

Lab coats and safety goggles

International students

International students may have associated visa and immigration costs. Please see student visa guidance for more information.

Available scholarships

Take a look at our scholarships search for funding opportunities.
How can I fund my studies?
Go back
International Students
We have a number of scholarships available to international students. Take a look at our scholarship search to find out more.
Back to course
Careers
Many of our graduates work in the development of drugs, food processing, protecting the environment, fighting disease or slowing the ageing process. They work in a variety of positions including:
research in academia
NHS & private sector laboratory technician
clinical support worker
We also have graduates working in areas such as medical writing, clinical drug trials, medical sales, and production control.
Registration as a biomedical scientist
Institute of Biomedical Science accreditation of the BSc Honours in Biomedical Science ensures that this degree meets the academic requirements for registration as a biomedical scientist. This is required if you wish to obtain registration with the Health and Care Professions Council. Registration with the council is essential if you wish to pursue a career as a biomedical scientist in an NHS laboratory.
Back to course
Apply
Biomolecular Sciences (
1

year entry)
Biomolecular Sciences (
2

year entry)
Have you considered?
We've a range of undergraduate courses similar to this one which may also be of interest.
Back to course
Discover Uni
Discover Uni includes official statistics about higher education courses taken from national surveys and data collected from universities and colleges about all their students.