Key facts
Accreditation: Institute of Physics for BSc (Hons)

Study mode and duration: full time, 4 years (2 years at Donghua, 2 years at Strathclyde)

Apply: Available only to eligible students from Donghua University
Study with us
become part of our University community which is home to over 23,000 students from more than 100 countries
English language classes available before and during your studies
join Strathclyde in year three and graduate with a degree in Physics after two years
develop the knowledge and skills you'll need to become a successful physicist and maximise your career options
gain from the strong links our Chinese staff members have to Chinese institutions
benefit from a degree structure that allows you to tailor your fourth year studies to your particular interests
Back to course
Why this course
Our BSc in Physics degree covers a wide range of topics in physics and modern physical principles. You'll develop core skills in mathematics and physics that will allow you to gain an understanding of the fundamental aspects of physics.
Training in laboratories is complemented by a research project carried out in an up-to-date research lab, attached to one of the Department's research groups. This allows you to benefit from our lively and diverse research environment.
Throughout our course, you'll develop skills that will help you become a successful physicist and maximise your career options.
Accreditation
Our BSc (Hons) in Physics is accredited by the Institute of Physics for the purpose of fully meeting the educational requirement for Chartered Physicist.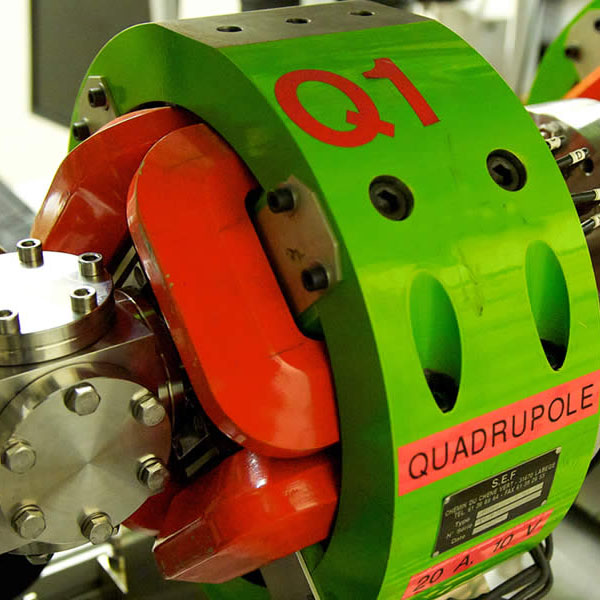 What you'll study
The degree is a four-year programme, with Year 1 and 2 undertaken at Donghua University and Year 3 and 4 at the University of Strathclyde.
At the University of Strathclyde, each year's curriculum consists of 120 credits including both compulsory and optional modules.
Year 3 has both compulsory and optional modules. You'll be introduced to new topics in areas such as Condensed Matter Physics and Gases, Liquids and Thermodynamics. And you'll also have the opportunity to enhance your communication skills and choose elective modules.
In Year 4, you'll choose a research lab project to complete under the supervision of a member of department staff. The research projects reflect the department's strengths in Quantum Optics (both experimental and theoretical), Plasma Physics, Nanoscience and Photonics. Plus, you can select optional modules in topics as diverse as Nanoscience, Photonics and Quantum Optics.
The University's competitive research internship scheme offers paid summer research projects lasting 6 to 8 weeks to well qualified students at the end of their third year. Many of our 2+2 students have benefited from these opportunities.
Facilities
The University of Strathclyde's department of Physics is one of the leading research departments in the UK. We have a range of cutting-edge research facilities that are equipped with the most up-to-date technology. These include novel optical and electron microscopes, laser systems capable of generating high peak power femtosecond pulses and access to high power computing systems. Students will have access to these facilities when working on their final year projects.
Work placement
The department offers extra credits to students who do a summer vacation project. Students will have the opportunity to either work in industry on a physics related project or in the research laboratories of our academic members of staff. Students may also be eligible for one of the University's Research Interns at Strathclyde projects, but these are competitive.
Chinese students studying at Strathclyde
Chinese students studying in the Department of Mathematics & Statistics offer a strong support network to new students. The Chinese Students & Scholars Association also offers the opportunity to meet students who study in other departments, through their regular social events and opportunities to go on trips to other areas of Scotland.
Information for Chinese students
Learning & teaching
The following teaching methods are used in Physics:
lectures (using a variety of media including electronic presentations)
tutorials (small group learning, to further focus on topics covered in lectures)
interactive learning (using both personal response systems and web-based teaching resources)
directed laboratory work.
You'll also learn through group work and self-paced project work.
The University offers four hours per week of free in-sessional English classes throughout the academic year to help students improve their English both for studying and everyday communication.
Assessment
Knowledge, understanding and subject-specific skills are assessed by coursework, assignment, reports, presentations and written examinations.
Why Strathclyde
Strathclyde is a multi-award-winning university. We're delighted to be the only university to have won the Times Higher Education University of the Year award twice (2012 and 2019).
We offer a flexible, innovative learning environment, where you'll enjoy a first-class experience. We're currently transforming our campus, with investment set to reach £1 billion by 2025. This includes a new Learning and Teaching hub which will further enhance the learning environment for our students. The campus also has a dedicated sports facility, Strathclyde Sport, which offers a range of sports and wellbeing facilities.
Our campus is located in the city centre of Glasgow, Scotland's largest and most vibrant city. The National Geographic named Glasgow as one of its 'Best of the World' destinations, while Rough Guide readers voted Glasgow the world's friendliest city!
Glasgow is also the gateway to Scotland, with an international airport and excellent travel links to explore and visit Scotland's most scenic locations including the Scottish Highlands and Scotland's capital city Edinburgh, during your time studying at Strathclyde.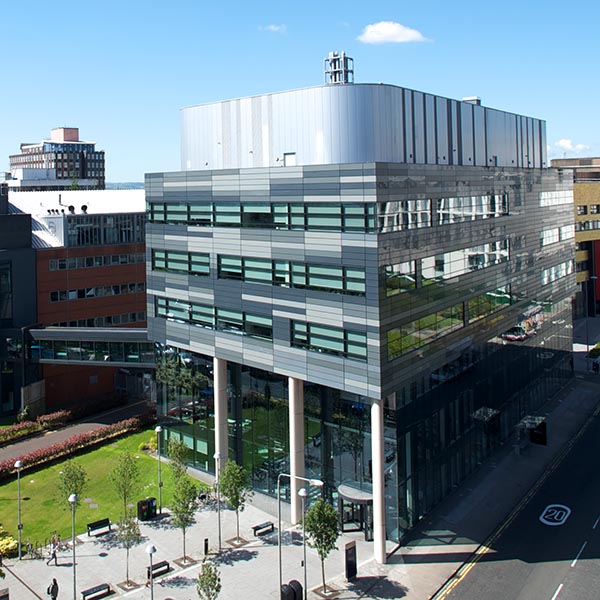 Accommodation
We provide secure accommodation on campus for eligible students. Our accommodation is close to the main University buildings, library, computer labs, sports facilities and the Students' Union.
Our dedicated Accommodation Services team are located in the campus village and the Village Office is open 24 hours every day, with the experienced team always available to help you.
Check out our accommodation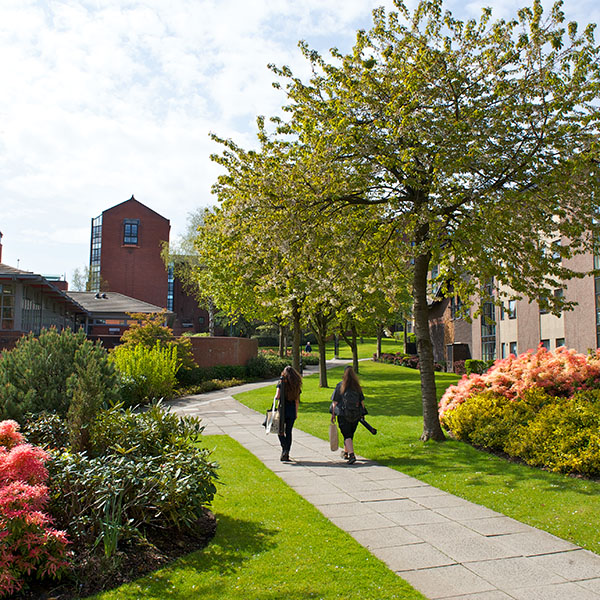 Go back
Course content
Please note, the semester of delivery and subject matters may change.
Semester 1 & 2 - Compulsory modules
Experimental Physics
This module extends the laboratory work developed in years 1 and 2. The laboratory work is open ended so you're able to fully explore the experiments in preparation for the final year project.
Quantum Physics & Electromagnetism
Building on what you learned in year 2, this module will extend your understanding of quantum mechanics. We'll introduce advanced concepts like time independent perturbation theory and electromagnetism by exploring the wave like nature of electromagnetism as predicted by Maxwell's equations.
Condensed Matter Physics
Here you'll cover condensed matter physics and be introduced to concepts such as the Fermi surface, superconductors, phonons and other forms of collective excitations.
Gases, Liquids & Thermodynamics
This module covers the physics of gases and liquids and the fundamentals of thermodynamics. We also present various distributions such as Maxwellian, Fermi-Dirac and Bose-Einstein.
Semester 1 & 2 - Optional modules
Communicating Physics
This module will develop your knowledge base and transferable skills in preparation for the project undertaken in years 4 and 5 of the course. It focuses on effective and concise communication of complex information through oral, written and graphical presentations, literature and group-work skills.
Computational Physics
During this module, you'll be introduced to the best practises in software development, and the numerical methods that are most commonly used to solve physical problems.
Mathematical Physics
This module will teach you mathematical problem-solving techniques to aid in solving physics problems from quantum mechanics, statistical mechanics and thermal physics, solid state physics and electrodynamics.
Semester 1 & 2 - Compulsory modules
Physics project
The aim of this module is to help you develop as an enquiring, independent physicist, by undertaking a project. You'll be under the supervision of a member of staff from the department.
Semester 1 - Optional modules
Topics in Solid State Physics
Here you'll track the development of key concepts in solid state physics and how these concepts can be exploited to form functional optical and electronic devices.
Topics in Nanoscience
In this module, you'll be introduced to nanoscience. Specifically, the course will address concepts relating to Nanoparticle production, characterisation and structure before progressing to the physics associated with molecular nanoscience. It will include molecular forces and the techniques used to investigate these forces.
Topics in Photonics
During this module you'll gain an insight into laser physics, laser optics and nonlinear optics as used in many photonic laboratories.
Topics in Quantum Optics
Here you'll learn about modern experimental and theoretical developments in the field of quantum optics and atom optics.
Semester 2 - Optional modules
Topics in Physics
Here you'll be introduced to state-of-the-art developments in generation and use of charged particles in various forms such as free electron beams, plasmas and astrophysical plasmas.
Topics in Computational & Complex Systems in Physics
During this module we'll present the ideas and concepts associated with complexity physics and to the use of computer simulations to demonstrate these processes.
Topics in Theoretical Physics
In this module we'll demonstrate the large scale structure of space-time.
Back to course
Entry requirements
Academic requirements

This degree programme is only available to students from Donghua University, following a successful completion of two years of study on BSc Applied Physics, BSc Optoelectronic Science and BSc Engineering.

English language requirements

A minimum overall English language proficiency score of IELTS 6.0 (with no score below 5.5) is required.
We also accept alternative English language qualifications, please contact us for further information.

If you need additional support to meet our English language conditions, you may wish to consider our Pre-sessional courses in English.

If you already meet our English language requirements and wish to undertake pre-sessional English classes, you can register for our three-week Online Module 3, which takes place between August and September. This will be refunded if you go on to register on the BSc (Hons) Physics degree.
Back to course
Fees & funding
All fees quoted are for full-time courses and per academic year unless stated otherwise.
Go back
| | |
| --- | --- |
| International | £21,150 |
| Visa & immigration | International students may have associated visa and immigration costs. Please see student visa guidance for more information. |
| Scholarships | All students will receive a 15% tuition fee scholarship from the university. |
International students
We've a thriving international community with students coming here to study from over 100 countries across the world. Find out all you need to know about studying in Glasgow at Strathclyde and hear from students about their experiences.
Visit our international students' section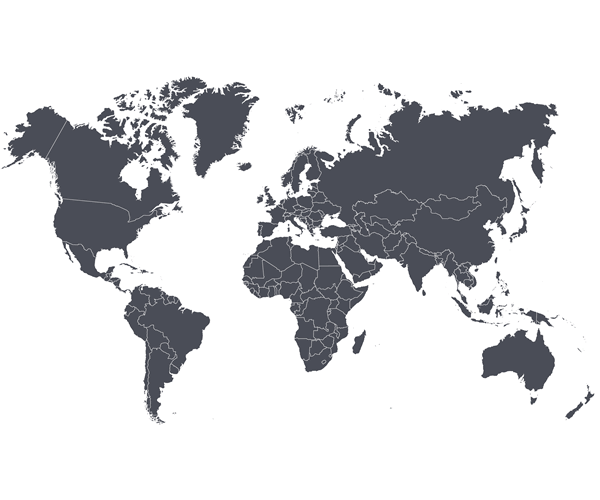 Back to course
Careers
Studying physics helps you to problem solve and understand the world around you. It will also maximise your career options.
Our Physics graduates find work in diverse roles from research and development to production and management. And in every field of science and industry. Some have jobs as medical physicists or environmental physicists, others as petroleum engineers, patent officers or research scientists.
Our Careers Service provide careers information, advice and guidance to help our students and graduates achieve their career goals, with support provided to graduates up to five years after graduation. The Careers Service team regularly host on-campus seminars and events which provide opportunities for students and graduates to network with employers and industry professionals.
Glasgow is Scotland's biggest & most cosmopolitan city
Our campus is based right in the very heart of Glasgow. We're in the city centre, next to the Merchant City, both of which are great locations for sightseeing, shopping and socialising alongside your studies.
Life in Glasgow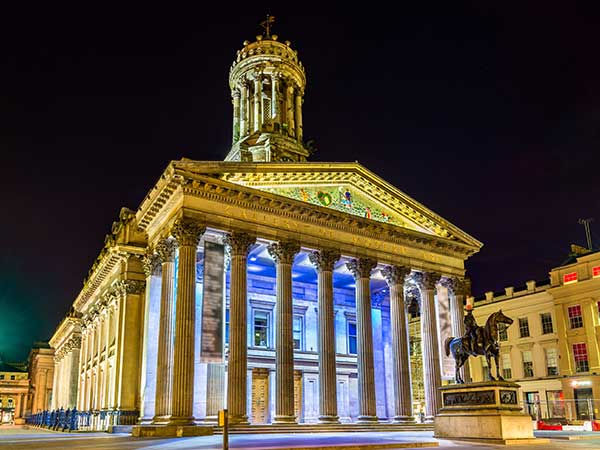 Back to course
Apply
This degree programme is only available to eligible students from Donghua University, following successful completion of two years of study on the BSc Applied Physics, BSc Optoelectronic Science and BSc Engineering.
Applications can be submitted from the beginning of March.
You'll typically receive your offer of admission within four weeks of applying.
Our dedicated Admissions Team are available to support you every step of the way.
Find us on social media