Biographies of Speakers
Margaret Mitchell MSP
Born and raised in Coatbridge, Margaret has spent most of her life living and working in Central Scotland. She trained as a teacher and taught in primary and special education schools in Lanarkshire. However, Margaret left the profession in order to study law, and later graduated from Strathclyde University with an LLB and Diploma in Law and Legal Practice.
Margaret is a former Justice of the Peace and Non-Executive Director of Hairmyres and Stonehouse NHS Trust. In 2003, she was elected as a Scottish Conservative list MSP for the Central Scotland region and Margaret has held numerous roles since then, including Local Government Spokesman, Justice spokesman, Convener of the Justice Committee and Convener of the Equal Opportunities Committee. Currently, Margaret is Deputy Convener of the Scottish Government Handling of Harassment Complaints Committee and the Justice Sub-Committee on Policing and Shadow Minister for Community Safety.
Margaret is also a member of the Commonwealth Parliamentary Association (CPA) Scotland Branch Executive Committee and sits on the Steering Group for the CPA Commonwealth Women Parliamentarian's British Isles and Mediterranean Region.
Margaret is involved with many different cross-party groups (CPG) in the parliament; she is currently convener of the CPG on Dyslexia and co-convener of the CPG on Taiwan and a past convener and member of the ASCSA CPG.
Margaret is married and lives in Bothwell with her husband Henry and their two westies Jack and Jamie.
Liz Hardie, Teaching Director, Open University Law School
Liz is a lecturer and Teaching Director of the Open University Law School where she has worked as part of the Open Justice Centre for 4 years, supporting law students to carry out pro bono projects both as part of their law degree and on an extra curricular basis. Liz led the introduction of, and manages, the Open Justice online mediation clinic which started in 2018 and is in its third year of operation. Liz also managed the online policy clinic and is a supervising solicitor in the online law clinic.
Liz originally qualified as a solicitor and specialised in family and employment claims, moving into academia 15 years ago. She is particularly interested in online learning and the use of technology in legal education. She has led developments to transfer clinical legal education online and is currently researching how online projects can support the development of digital lawyering skills and enhance employability.
Professor Margaret Ross
Professor Margaret Ross is a Scottish lawyer who has blended legal practice with an academic career at the University of Aberdeen, where she also had senior management experience. Margaret's academic work focusses on legal processes for enhancing access to justice particularly for those who are affected by crime, disputes, family breakdown or mental ill health and she has published on those topics as well as the law of evidence. She has conducted funded research projects on in-court mediation and on training for tribunals. She is a member of the Scottish Dispute Resolution Network
Craig Cathcart, Queen Margaret University
Craig is originally an academic lawyer with a background in consumer protection, and his interest in finding better ways to resolve disputes led him to explore mediation and negotiation. He graduated from the Strathclyde Master's programme in 2014.
He is now a teacher, trainer and researcher of dispute resolution, working with students and clients from Edinburgh to Africa and China via the Channel Islands. A firm believer in learning by doing, he puts his knowledge into action regularly as a mediator and negotiator in courts and the workplace.
Sheriff Michael Hanlon
Michael graduated from the University of Glasgow with a degree in law and holds a Masters in Human Rights law from the University of Strathclyde. He started his career as a trainee with the Crown Office and Procurator Fiscal Service. He has worked at the Scottish Criminal Cases Review Commission, and as the Head of Legal at the Criminal Injuries Compensation Authority. He was appointed as a Summary Sheriff at Kilmarnock Sheriff Court in December 2016.
Ben Waters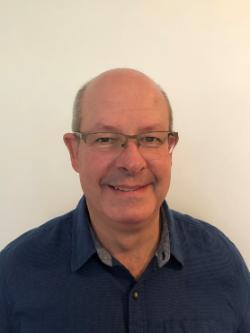 Ben is a Senior Lecturer in Law at Canterbury Christ Church University, a qualified Solicitor (non-practicing) and an accredited Mediator. He is founding Director of the university's Mediation Clinic, the first of its kind to be based in a UK university. His research informed teaching approach enabled him to design and implement the innovative dispute resolution pathway on the LLB at CCCU, for which he teaches aspects of ADR including mediation. Ben also has an interest in legal education and currently holds the position of Learning Resources Reviews Editor for The Law Teacher, the International Journal of Legal Education.
Sue Prince, Professor at University of Exeter
Sue's research interests focus on access to justice in the civil courts looking particularly at the role of court-based mediation. She has conducted a number of empirical studies of the impact of mediation in the courts for bodies such as the Civil Justice Council and the Ministry of Justice . Sue has published on the topic of mandatory mediation in Canada and has researched and published on mandatory projects in Florida and also New Orleans after Hurricane Katrina. She was a member of the Civil Justice Council Advisory Group on ODR led by Professor Richard Susskind, set up to explore the role that Online Dispute Resolution can play in resolving civil disputes in the courts.