UN Special Rapporteur on the Right to Food Meets SCELG Members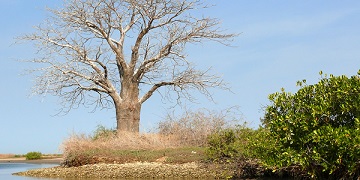 Get-Together Provided Opportunity to Explore Collaborations
The UN Special Rapporteur on the Right to Food, Professor Hilal Elver, visited Scotland to discuss with public and private stakeholders, including the Scottish government, the possibilities to better integrate human rights standards into laws and policies on food. SCELG was honoured that the Special Rapporteur made time to sit down with Professor Elisa Morgera, other SCELG members, and Dr Elaine Webster of the Centre for the Study of Human Rights Law, to discuss the Rapporteur's current work programme and explore opportunities for collaboration.
Shared Interests and Opportunities for Collaboration
The informal get-together allowed for the identification of areas of common interests, where research at SCELG may support the implementation of Prof Elver's mandate. In particular, opportunities were identified for SCELG to draw on its areas of environmental law expertise that are relevant to the right to food, including biodiversity, oceans, traditional knowledge, corporate accountability and land, food & agriculture. Ongoing projects regarding biosafety mainstreaming, biodiversity mainstreaming in the agricultural sector and benefit sharing within environmental law, and within the marine realm also emerged as sources of potential collaboration to support an integrated approach to Food and Human Rights. Collaborations with external partners to enhance the impact of our research is at the heart of our work, as is practice-led teaching and student engagement with research.
Prof Elisa Morgera is the Director of the LLM in Global Environmental Law and Governance and Co-Director, with Dr Daniela Diz, of the LLM in Law of the Sea, Sustainable Development and International Law. Dr Elaine Webster is Director of the LLM in Human Rights Law.