Security Services at Strathclyde provide a 24-hour security presence across the campus to keep students, staff and visitors safe. From controlling access to University buildings to stewarding at graduations and examinations, our team is here to support the Strathclyde community round the clock, 365 days a year.
Comprehensive security infrastructure
Our campus is covered by 300 CCTV cameras. Our reception staff are security trained, and security patrols are present on campus at all times, providing a first-response service to incidents. Security Services at Strathclyde operate a 24-hour control room monitoring CCTV, access control systems, fire and intruder alarms across the campus.
Support for students
First aid
Our Security staff are fully trained first-aiders. We can also help you access the emergency services or police, if necessary.
Lost property
Lost property will be kept in the Security Control Room, Livingstone Tower, for seven days before being taken to the nearest police station.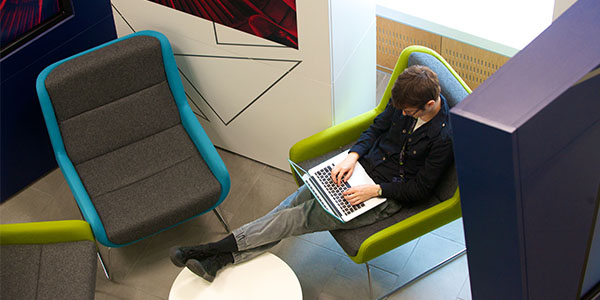 Support for staff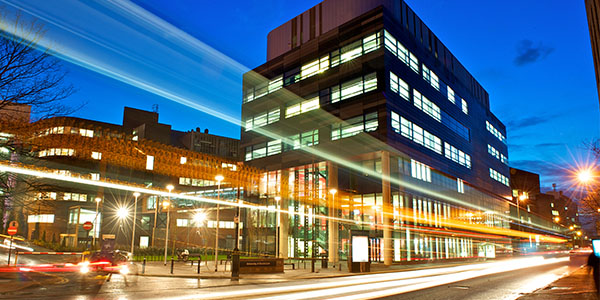 Lone working
Security Services can accompany you for appointments or if you are working on campus out of hours.
Internal mail
We look after the collection and dispatch of internal mail services.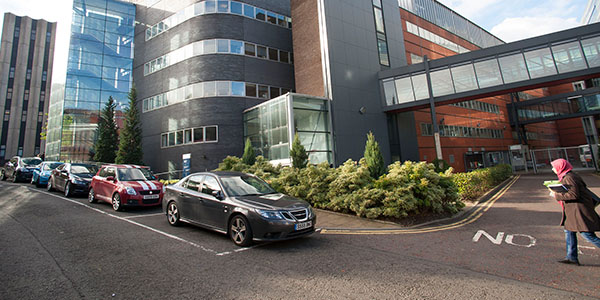 Traffic management
We're responsible for traffic management and orderly flow of traffic on campus. Information about car parking is available on the Estates Services website.