Estates Services

Car Parking
Car Parking at Strathclyde
Due to our city centre location, parking is very limited. We encourage staff, students and visitors to choose sustainable transport options where possible. The Car Parking team at Estates Services are responsible for the management of car parking at Strathclyde.
How to stay informed
Please note that we don't have a dedicated mailing list or newsletter for registered car park users. We share all essential car parking updates via Inside Strathclyde staff newsletter.
Car parking enforcement
Access to car parks on campus is restricted to permit holders only. Car parks are patrolled by Security Services. Any vehicle found without a permit may receive a Parking Warning Notice. Car park users who are found to be persistently not adhering to the rules will be prevented from accessing the car parks.
If you believe that you have parked within a designated parking space but have been stickered, please contact the Car Parking Team. Please provide photographs where possible.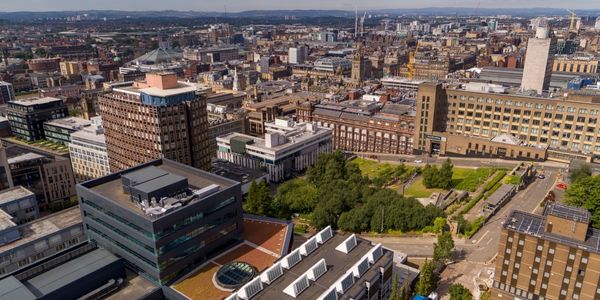 Latest updates
Day pass online booking system
A new day pass online booking system is now available for staff to book parking for single days in the Graham Hills External car park. Simply log in using your Strathclyde email address and DS password.
Applications for annual permits have now closed
Applications for annual permits have now closed for 2022-2023. Late applicants may still submit an Application form. However, there is a significant waiting list and anyone applying now is unlikely to receive a parking permit this year.