Join us on Wednesday 24 November 2021
Our next virtual postgraduate open day is taking place on Wednesday 24 November 2021. We're working hard to confirm the plans for the day so please register your interest to be kept up to date with our event announcement and information about the University of Strathclyde.
January intake
We're delighted to be able to offer a selection of our postgraduate taught and masters programmes with an additional entry point in January 2022.
January intake courses
Faculty postgraduate events
Our four faculties host a variety of events throughout the year. Explore their event pages to find out about life at Strathclyde.
Chat to a student ambassador
If you want to know more about what it's like to be a student at the University of Strathclyde, a selection of our current students are here to help!
Our Unibuddy ambassadors can answer all the questions you might have about courses and studying at Strathclyde, along with offering insight into their experiences of life in Glasgow and Scotland.
Chat now!
Strathclyde Alumni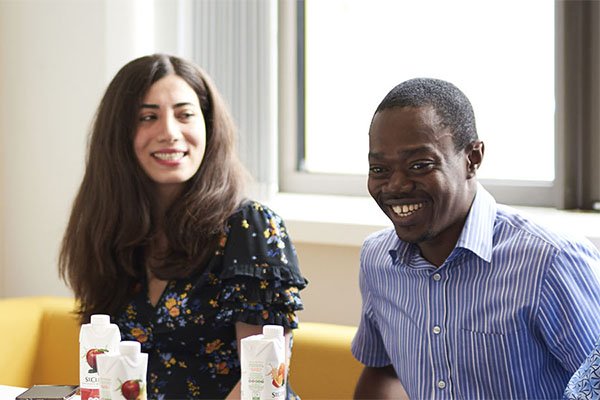 September 2021 & January 2022 Scholarship
We are delighted to offer our Strathclyde graduates a 15% tuition fee discount on postgraduate taught courses running in September 2021 and January 2022.
Strathclyde Alumni Scholarship
Scholarships
We've a wide range of scholarships across subjects within science, engineering, humanities and business.
Our students