Postgraduate taught

Our rankings & reputation
We are the University of Strathclyde
At Strathclyde, we are constantly striving to create a first-class working environment for our staff and students - and our efforts haven't gone unnoticed.
This year, we were named Scottish University of the Year in the Times and Sunday Times Good University Guide 2020.
On our win, Alastair McCall, editor of the Sunday Times Good University Guide, said: "Famously founded as a "place of useful learning", Strathclyde continues to position itself at the cutting edge. It is embracing graduate and degree apprenticeships, encouraging student entrepreneurs, and has a business school that is highly regarded and among the largest in Europe.
"Strathclyde's enterprise activity helps students develop, enhance and test transferable skills, giving many a head start in the graduate jobs market. It is a worthy winner of our Scottish University of the Year award."
We have also been awarded University of the Year in the Times Higher Education Awards, the first university to win this award twice. As well as the University of the Year, we won the Widening Participation or Outreach Initiative of the Year award for our Breaking Barriers initiative, a pioneering programme which gives young people with learning disabilities access to education and work experience opportunities.
We are very proud of our previous awards from the Times Higher Education Awards which include Business School of the Year 2016, Entrepreneurial University of the Year 2013, and Research Project of the Year 2011.
Strathclyde is home to Scotland's largest Faculty of Engineering as well as Scotland's largest provider of teacher education.
Many of our courses are approved by professional bodies and chartered institutes. Our Department of Human Resource Management is a Chartered Institute of Personnel and Development (CIPD) Approved Centre. A lot of our engineering courses allow you to apply for chartered engineer status.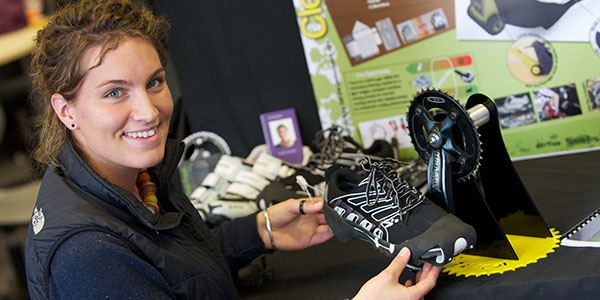 The place of useful learning
We're recognised as being:
People-oriented: committed to our staff and students, providing opportunities and investing in their development
Bold: confident and challenging about what we do, and supportive of appropriate and managed risk in our decision-making
Innovative: focused on discovering and applying knowledge with impact, and encouraging creative thinking and new ideas
Collaborative: working together, internally and externally, with integrity and in an open, respectful way
Ambitious: for our institution, staff and students as well as supporting the ambitions of our partners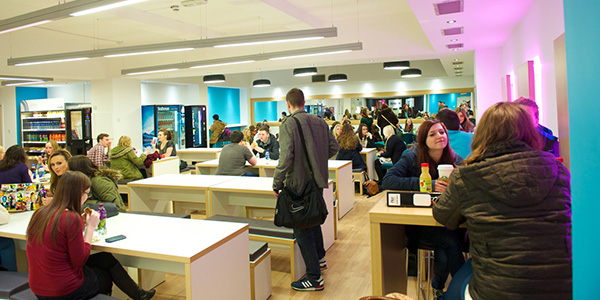 Our facilities
We're currently in the process of transforming our campus and investing £1 billion by 2023.
Included in the transformation is the creation of a new Learning and Teaching Building which is due to be completed in 2020. It will expand our teaching facilities and bring student services and Strath Union under one roof, at the centre of our campus.
The Wolfson Building will also be transformed, to provide world-class facilities for the Department of Biomedical Engineering, including new research and teaching laboratories, more office and social spaces.
One of the biggest improvements to our campus, is the addition of Strathclyde Sport, which includes a swimming pool, sauna and steam room, fitness suite, dance studio, badminton and squash court, and two sports halls.
The £31m state-of-th-art gym was officially opened in March 2019.