Times Higher Education University Awards

Winner - University of the Year - again!
The University of Strathclyde has become the first university to win the coveted University of the Year title twice!
We picked up the top prize at the Times Higher Education Awards 2019, beating off stiff competition from universities around the country.
Judges praised our commitment to our founding vision of being the place of useful learning, adding that the university "set itself the task of reviving Scotland's traditional industrial base with a scale of ambition that has multiplied rapidly over the past decade".
The first UK University to win this award twice!
The award honours our success in creating a series of collaborative research centres that share expertise and equipment with industry and developing Scotland's first innovation district.

Our influence on policy was also praised, with special mention to our pollster Professor Sir John Curtice.
Strathclyde also won the Widening Participation or Outreach Initiative of the Year award for our Breaking Barriers initiative, a pioneering programme which gives young people with learning disabilities access to education and work experience opportunities.
Since we first won the University of the Year title in 2012, we have continued to be a bold and innovative institution.
Professor Sir Jim McDonald, Principal of the University of Strathclyde, said:
"We are delighted to be awarded this honour which reflects the educational, social and economic contribution of our staff and students over the last year.

"Our vision as a leading international technological university is being realised and we are proud to be delivering technological and socially progressive solutions to global challenges, alongside our partners."
Earlier this year, we were recognised as Scottish University of the Year 2020 by The Sunday Times Good University Guide. And just last week we were awarded the Queen's Anniversary Prize, the highest national honour awarded to our sector.
The drive that first won us UK University of the Year in 2012, continues today and has seen us launch Scotland's first innovation district, expand on our Learning and Teaching building and open the Lightweight Manufacturing Centre.
On top of that, we continued our commitment to the health and wellbeing of our University community through the creation of the state-of-the-art Strathclyde Sport facility
We started the year by winning our largest single research contract, aimed at transforming the world's response to urgent challenges facing our oceans including plastic pollution, rising sea levels, acidification and over-fishing.
Since then, we've continued to take bold steps in transforming our approach to working with business, industry and government to make a positive impact on the local - and global - community we serve.
Read more about our win.
Our year in achievements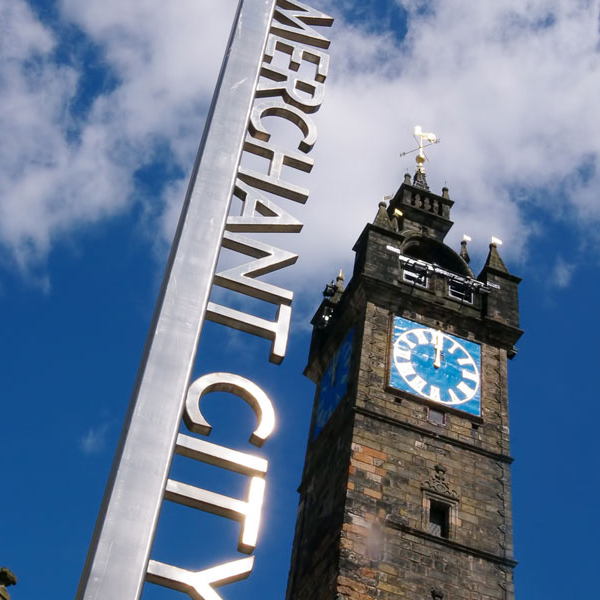 Glasgow City Innovation District
In February, we launched Scotland's first innovation district - a hub for entrepreneurship and collaboration. Glasgow City Innovation District is home to growing numbers of companies locating here to accelerate growth, improve productivity, and access Strathclyde's world-class talent and research.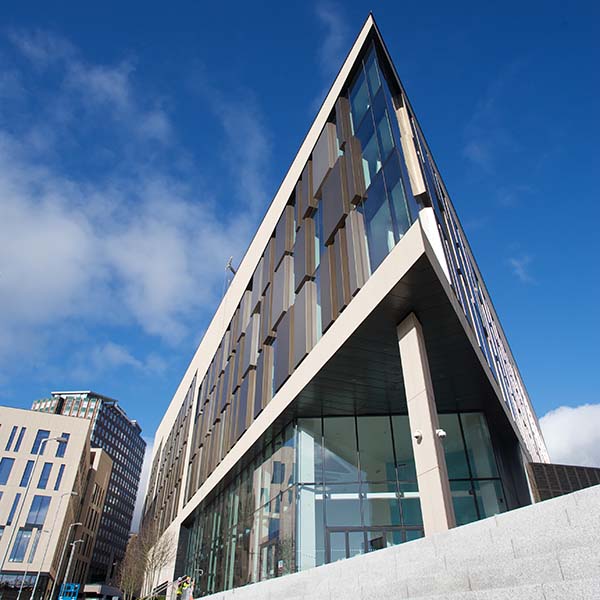 Technology & Innovation Centre
Throughout the year we have built on the success of our flagship Technology & Innovation Centre (TIC), by purchasing a new building and advancing plans for two more to meet industry demand. We're transforming the way academics, business, industry and the public sector work in partnership.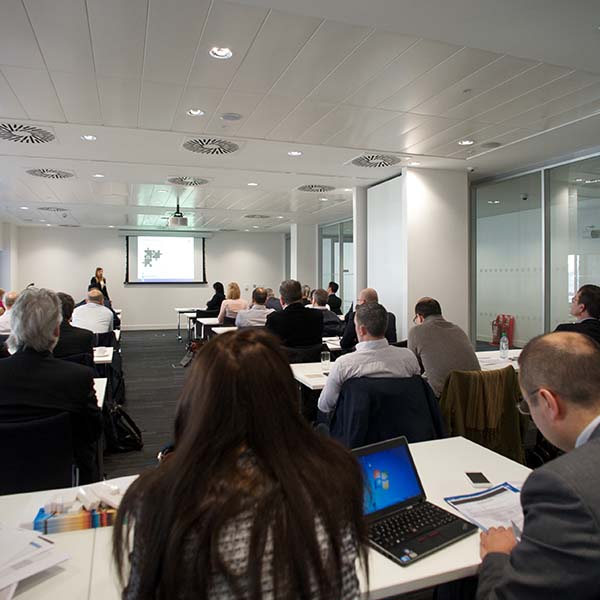 Research
We've developed shared clusters of research capability in high-growth areas, including health technology, FinTech, Space, 5G, Quantum and Industrial Informatics. We are also leading an ambitious £20 million One Ocean Hub, bringing together the competing interests and agendas of the individuals, communities and organisations that rely on our oceans.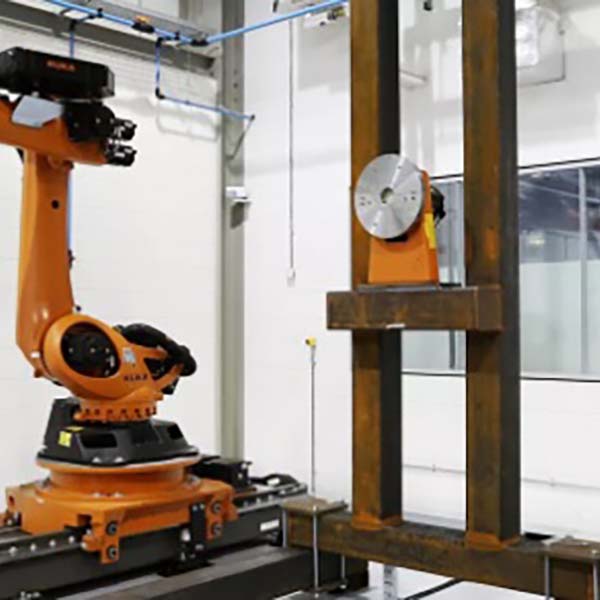 National Manufacturing Institute Scotland
Strathclyde was named as the anchor university for the National Manufacturing Institute Scotland, a centre of expertise to help position the UK as a global leader in advanced manufacturing. The National Manufacturing Institute Scotland (NMIS) is an industry-led international centre of manufacturing expertise. We're working to make Scotland and the UK a global leader in advanced manufacturing.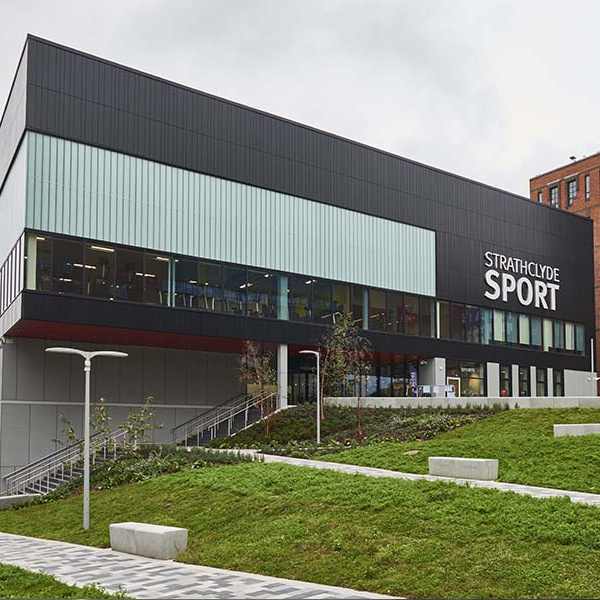 Wellbeing at Strathclyde
We continued to invest in students through the transformation of wellbeing services, the launch of a state-of-the-art Strathclyde Sport facility and, in partnership with students, development of a £60m Learning and Teaching building – our biggest investment in a building to date. Dame Katherine Grainger DBE officially opened Strathclyde Sport in March. Since the centre was completed it has already driven up levels of sports participation on the campus dramatically, as well as attracting strong interest from professional sports bodies.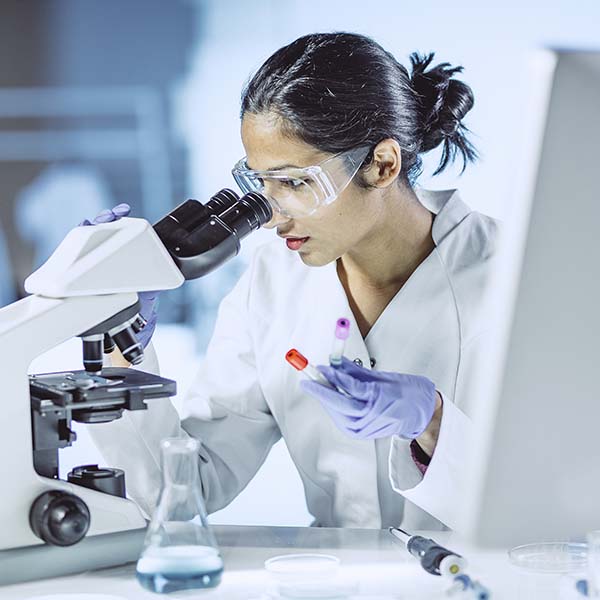 Lightweight Manufacturing Centre
First Minister Nicola Sturgeon officially opened the Lightweight Manufacturing Centre, operated by Strathclyde, in June this year. The Lightweight Manufacturing Centre will develop lighter, more efficient, components for high-value industries, including automotive and aerospace. We also co-developed a Medicines Manufacturing Institute – a world-class hub to transform the way medicines are made.
Our socially-progressive ethos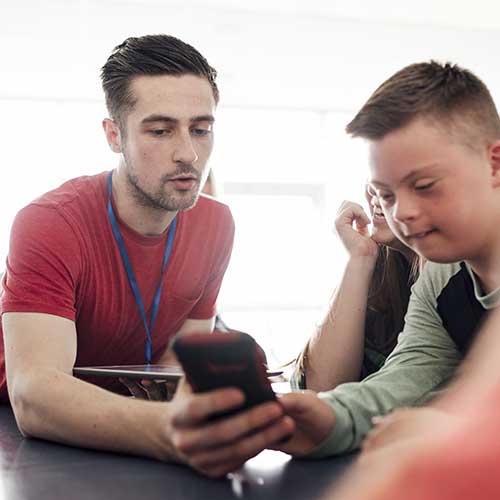 Breaking Barriers and Project Search
Our Breaking Barriers initiative with ENABLE Scotland – a UK first - is helping people with learning disabilities to gain valuable university and work experience. Through Project Search, we are also helping people with autism secure jobs.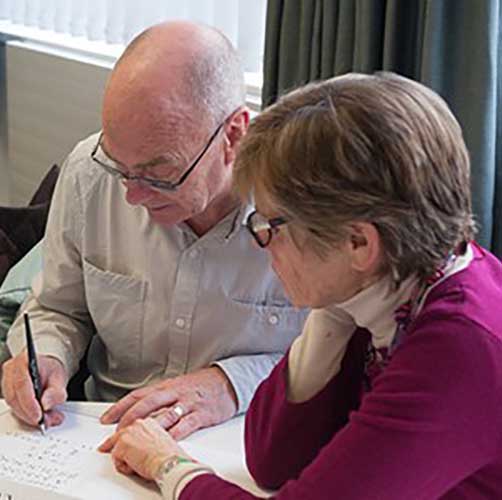 Carer support and Age-Friendly Academy
We've received 'carer positive established' status for supporting employees with caring responsibilities and developed an Age-Friendly Academy to offer learning opportunities, research, career development and enterprise for older adults.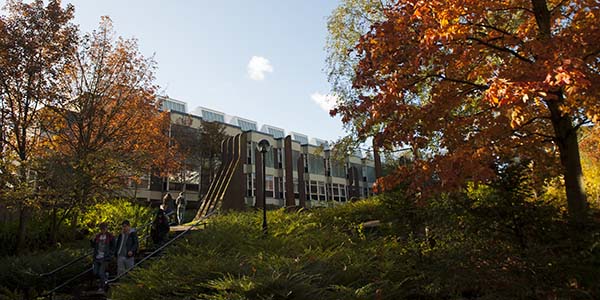 TRANSEdu and Equally Safe
This year, we also led the TRANSEdu project which seeks to protect transgender staff and students and pioneered the Equally Safe in Higher Education toolkit: a Scottish Government-funded project for the sector to tackle gender-based violence.