Sustainable Strathclyde

Climate change & social responsibility
The ability for future generations to live in a safe, equal and environmentally stable future is dependent on the actions we take today, both as an institution and as individuals. As one of Scotland's biggest educational institutions, the University of Strathclyde has committed to take the necessary steps to help achieve this positive future.
The University has published the Climate Change and Social Responsibility Plan which lays out 25 deliverables, connected to the 4 key themes below, which detail the steps Strathclyde will take to reach Net Zero emissions by 2040, positively influence local communities, build a collaborative and diverse network of stakeholders, and deliver innovative environmental education programmes.
As Sustainable Strathclyde, we are the University's driving force on sustainability and carbon reduction. Each of the four aims from the Climate Change and Social Responsibility shape the types of projects we deliver and support.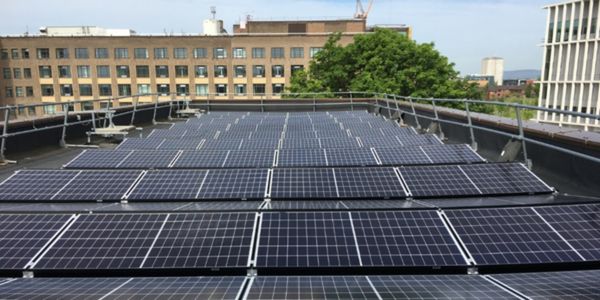 Aim 1 - Tackle climate change & resource use
The way we use resources affects the rate of change of our climate. Therefore, by improving the management of our resources we can reduce our impact on the climate. Our current linear economy of buy, consume, dispose is wasteful and inefficient. We need to transition to a circular economy that reuses it's resources.
The University aims to do that by reducing what we buy and consume. By reusing and repurposing what we buy we will reduce costs, waste and emissions. This will involve us all changing the way that the University operates on a daily basis.
Some examples of this work are:
Climate neutral districts vision: This innovative project investigates the feasibility and deliverability of ten 'at scale' integrated heat, power, transport, adaptation and wellbeing projects at university assets across the central belt of Scotland. Read more about our climate neutral districts vision.
Single-use plastic elimination: Progress work to remove single use plastics wherever possible, with initial focus on catering, and through progression of Sustainable Labs work.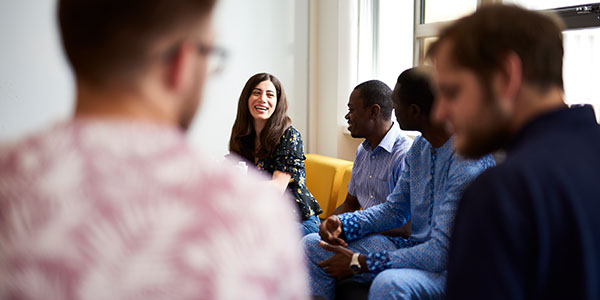 Aim 2 - Be socially responsible
As one of Scotland's biggest research and teaching-driven institutions, the University of Strathclyde has a huge responsibility in supporting a transition to a society powered by renewable energy, in offering students experience that will help them secure green jobs, and bringing benefits back to all the communities we work with whilst doing so.
Through Sustainable Strathclyde, we want to help elevate the voices of staff, students and our local communities to shape policies at institutional, national and international levels. We also want to contribute to making Glasgow City Centre an inclusive, healthy and sustainable space for all of our communities and visitors.
Some examples of this work are:
Management Development Programme Students: Each year, we're delighted to welcome a cohort of students to work with us as part of their course to run student-focused social media and engagement campaigns.
Community Group Engagement: Through our various projects, we regularly collaborate with community organisations to engage with our community garden, deliver educational outreach, and organise public events.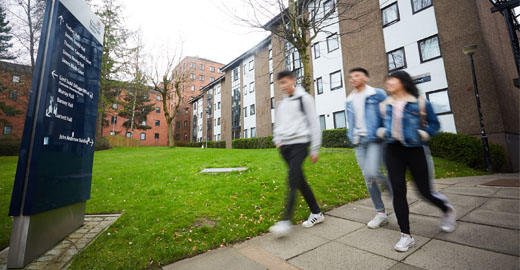 Aim 3 - Collaborate with others & embed sustainability across the institution
Collaboration is at the heart of what we do, working across faculties, with student bodies, Glasgow City Council, and other FHE institutions to build a growing, diverse network of stakeholders. This partnership working allows us to tackle the complex challenges of sustainable development and helps to unlock greater potential in the transition towards a low carbon society.
Positive sustainable changes need to be made at every scale from personal up to national collaboration and beyond. Our mix of peer to peer and institutional engagement allows us to embed sustainability in working practices and individual behaviours for maximum impact.
Jump behaviour rewards platform: We have rolled out a gamification platform to all staff and students that rewards sustainable and wellbeing-focused behaviours with points and allows users to win prizes.
Academic collaboration: We work with students and staff, providing them with opportunities to put their skills into practice for real world applications that support our Net Zero ambitions.
Glasgow Goes Green: We're proud to work with teams from the University of Glasgow, Glasgow School of Art and Glasgow Caledonian University to organise the Glasgow Goes Green Festival.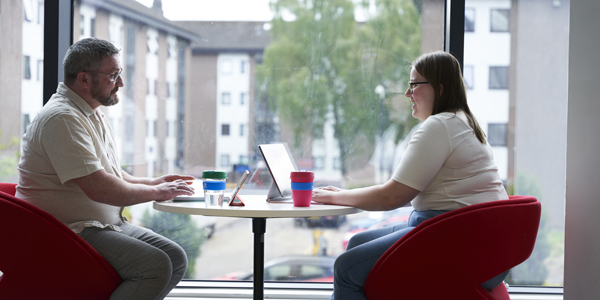 Aim 4 - Share learning & knowledge to help ensure continuous improvement
With a reputation for delivering useful learning and positively influencing society with a wide range of courses and training, the University of Strathclyde is perfectly placed to facilitate discussions and knowledge exchange that can inspire the radical and inclusive culture shift towards sustainability our society needs.
At Sustainable Strathclyde, we seek to understand the needs of the University's various audiences and explore the most innovative methods of communicating climate change. Through drawing and our diverse network of colleagues and partners, we use these insights to create exciting opportunities for our staff and students to expand their horizons, discover the mutual benefits of sustainable living, and hold institutions accountable to their commitments.
Some examples of this work include our training:
Carbon Literacy Course: We have recently launched a three-week programme for all staff and students geared towards sharing knowledge about the causes and impacts of climate change as well as pledging sustainable actions.
Climate Solutions Training: This bespoke course for our senior management and leadership staff gives the insights and tools needed to lead teams and departments through a culture shift to a more sustainable and inclusive future.