Continuous Improvement blog

Seven Benefits of a Daily Stand Up
What are the communications like in your organisation?
In every organisation I have ever been in, the number one issue that people mention is poor communication.
If you look at every staff survey "communication" will be up there somewhere.
For you, does communication get pushed to you through e-mail?
Do you have a monthly staff meeting where your leader tells you what is happening with very little interaction or discussion?
Do your ideas tend to stay in your head because there is no real platform where you are comfortable to get them out?
Do you just get on with work as soon as you get in, rinse and repeat every day?
Do you feel part of a team with a common purpose?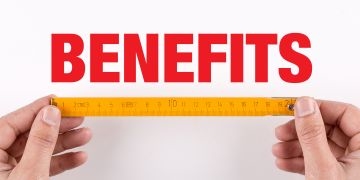 Ok, I am going to give you 20 minutes to help save the world, and your sanity.
So, I exaggerated a bit. It may only be 10 -15 minutes.
In fact, that is all it takes to run an effective "Daily Stand Up" with your team.
A "Daily Stand Up" is an innovative meeting held daily, at the same time, that focuses on improving performance through staff engagement. The team meets to agree actions, to plan activities, review performance and identify problems, solutions and share ideas for improvements. The team also share successes and lessons learned.
How do I know this?
I know, because in my team at the University of Strathclyde we have had a "Daily Stand Up" every day for the last seven years.
Ok, that all sounds very nice but what are the benefits of standing up as a team, in front of a board every morning for 10-15 minutes?
In my experience, you will get the following seven benefits:
1. Communication Improves
The Daily Stand Up meeting has a set format and agenda, happens at the same time every day, and is time bound to 10-15 minutes. Meeting at the same time ensures there is an opportunity to communicate as a collective and discuss the work of the team and any actions required every single day.
2. Collaboration Increases
The meeting supports engagement and participation by team members leading to better co-operation and improved team working. It delivers the opportunity to help each other and smooth out the workload and activities of the team.
3. Creates Time
The meeting removes the need for many "communication" e-mails and wasteful meetings. The Daily Stand Up board serves as an area to keep people informed of what is happening at all times.
4. Continuous Improvement
The meeting helps you and your team by prompting the opportunity to discuss and capture continuous improvement ideas, successes and lessons learned every single day.
5. Clear Decision Making
Agreeing decisions during the Daily Stand Up meeting avoids getting resolutions second or third hand with the inevitable loss of message intent.
6. Common Goals Agreed
Part of the Daily Stand Up is agreeing Performance Measures that are meaningful to all team members to reflect how well the team is doing in delivering service to their customers. This in turn leads to common goals to meet the performance required.
7. Celebration of Success
The Daily Stand Up helps us to remember and celebrate success every day, and recognise contribution within the team.
The Daily Stand Up is a tried and tested way to improve communication.
If you would like to find more about training and setting up your first Daily Stand Up, please contact us in the first instance to see if we can help you.
Disclaimer, Please Note: Your Daily Stand Up will be at risk if you do not keep up the investment in your Daily Stand Up. A list of full Daily Stand Up terms and conditions are not available on our web site because honestly you just need to get a bit of a fire in your belly, get together, and get on with it. It is not that hard.