Key facts
Start date: January & September

Study mode and duration: MSc: 12 months full-time; 24 months part-time*
PgDip: 9 months full-time; 18 months part-time*
PgCert: 8 months full-time; 12 months part-time*
Continuing Professional Development (CPD) options

*September start only)
Study with us
develop sought-after understanding of sustainable approaches and practices
a multidisciplinary course that aims to develop the knowledge, practical, and personal skills of graduates to work in the Architecture/Engineering/Construction (AEC) industry and to develop further research skills related to AEC fields
enables practitioners to gain access to a theoretical base and to appraise current and future strategies in Advanced Construction Technologies and Building Information Modelling
Back to course
Why this course?
The need for advanced technologies has become necessary to accomplish sustainable engineering projects, especially for the construction industry. Various Advanced Construction Technologies (ACT) have emerged over the last decades. With the development of Building Information Modelling, the future of construction will be transformed into a more digital industry.
Various Advanced Construction Technologies are now BIM compliant across stages such as:
preparation of the client brief
conceptual and detailed design
construction and operational
These developments have provided technical and management support to solve complex and multidisciplinary problems for all project stakeholders.
There's a unique opportunity for the next generation of graduates to become highly-skilled in this field and gain further advantages in a highly competitive job market. The construction industry stakeholders are in need of high-calibre and highly-competitive candidates with knowledge and skills in construction disciplines, Advanced Construction Technologies and Building Information Modelling.
Advanced Construction Technologies and Building Information Management is one of the pathways offered within our Sustainable Engineering programme.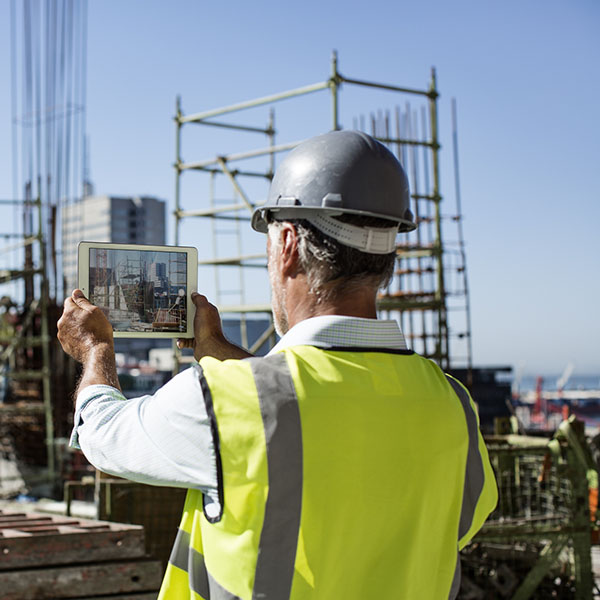 What you'll study
Students will take taught modules and a group project in the first two semesters. MSc students then complete a dissertation project in a third semester.
Areas explored in the modules include:
principles and practices of Advanced Construction Technologies in the architecture/engineering/construction industry
new trends related to digital construction, Building Information Modelling, and construction technology
sustainability
facilities management
construction management (processes, people, procurement)
project management (planning, financing, risk)
Guest lecturers/speakers
You'll benefit from a large number of government, local authority and industry partners, who'll lecture on up-to-date current practices, with diverse point of views.
Field trips
You'll benefit from visiting various large construction sites to meet with Architecture/Engineering/Construction professionals working in projects and have the opportunity to explore how the obtained knowledge from the course is practised in real projects.
Open Access
Open Access modules are offered on individual modules from the MSc programme. Compulsory taught modules are delivered intensively and are accessible to part-time students and as stand-alone Continuing Professional Development (CPD) options or gradually built towards a qualification.
Open Access students may transfer onto a part-time MSc or PgDip programme to complete their studies (subject to a maximum period of time).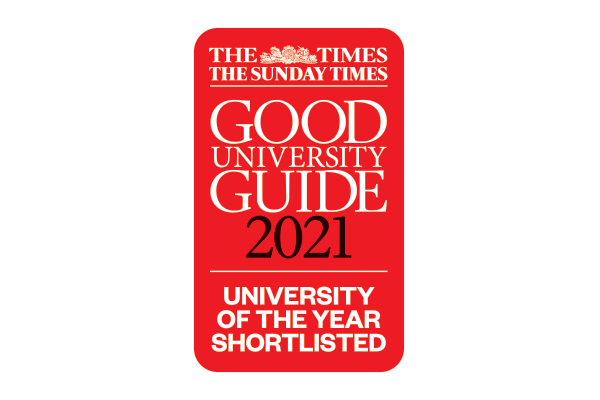 The Times / The Sunday Times Good University Guide 2021. University of the Year shortlisted.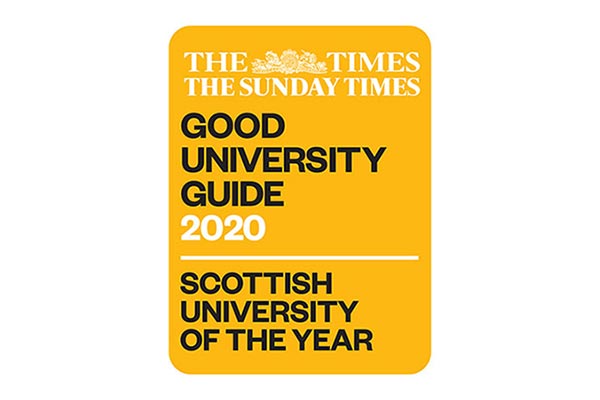 The Times & Sunday Times Good University Guide 2020 - Scottish University of the Year.
Go back
Course content
A typical selection of classes offered on the programme are outlined below. Please note that these classes may be subject to change.
Compulsory modules
Sustainability
This module aims to provide students with an understanding of the concepts of sustainability and sustainable development. The social, environmental, and economic impact of development strategies are identified and the mitigation of negative impacts are discussed. The class will cover Shifting world views, Green politics, Green Perspectives, Climate change, Sustainable development, and Limits to growth.
Advanced Construction Technologies
This module focuses on developing knowledge, thoughts and skills about advanced construction technologies (ACT) for dependable built environment. It evaluates the innovative methodologies and approaches for adopting cutting-edge construction technologies and ICT to address the myriad issues related to the fragmented nature of Architecture/Engineering/Construction/Operation (AECO) sectors. With the guidance of the body of advanced professional knowledge, i.e. ACTBOK: Advanced Construction Technology Body of Knowledge, students will develop professional skills on the principles and the contemporary best practice on the effective use as well as innovative research and development for the construction of buildings and civil infrastructures in connection with technical aspects on three domains, i.e. engineering requirements, technical functions, and applications. This module also aims to provide rich connections to integrated ICT in construction to develop a holistic view of the sustainable engineering of dependable buildings and civil infrastructures.
Elective modules
Contract Administration & Practice
This module provides students with an understanding of the major issues of law embraced by construction projects. It enables students to analyse professional liability and evaluate methods of extending/limiting liability and to assess the extent of liability outside the contractual relationship. The module also aims to give students an in-depth understanding of the issues related to construction disputes and the various commonly used methods of dispute resolution.
Facilities Management
This module is an opportunity to learn how to develop informed design in connections to considerate construction and operation for lasting impression and value in use. It aims to provide students from different backgrounds the opportunity to engage in useful learning into the subject field of facilities management (FM) with focuses on the body of advanced professional knowledge, i.e. FMBOK: Facilities Management Body of Knowledge, with comprehensive sophisticated principles and contemporary best practices in an international perspective and to develop professional skills to address important issues on the management of built assets including buildings and civil infrastructures in the context of the technical aspects of three domains covering clients and professionals, service products, and management processes with regard to subject mastery and personal abilities focusing on the best practice and further research towards technical innovations and the continuous enhancement of professional competence in the subject field of FM as well FM informed practices in design and construction. In the meantime, this module aims to provide rich connections to other related subject fields for students to develop a holistic view of the sustainable engineering of buildings and civil infrastructures in terms of the use of advanced construction technologies and the implementation of building information management.  This module will develop knowledge and skills for students to improve design with regard to verified FM principles.
The Construction Industry Client
This module takes inspiration from a former President (Sir Thomas Angus Lyall Paton, ICE President 1970-1971) of the Institution of Civil Engineers. The module seeks to encourage interdisciplinary collaborative learning between civil engineering and architectural students through examining role of the construction industry client. The assessment for this module requires students to complete a cooperative group project based on research involving a local/national construction industry client.
Design management
This module provides structured introduction to the design management process, issues and tools. It includes:
background to design for competitiveness and sustainability.
integrated Product Development methodologies, and different approaches and aspects to design development including concurrent engineering, team engineering, product management, design management, distributed design, and decision support.
the design activity, methods and process models including role of the market, specification, conceptual and detail design
basic team and management structures (organisation).
key issues related to design complexities (e.g. relating to the people, processes, resources, product, key considerations, knowledge and information, decision making) and the key aspects of design co-ordination
design performance and innovation
Project management
This module aims to develop project management skills with particular emphasis on the effective and efficient use of resources. The module focuses on the following issues:
project management techniques and project control.
project teams; project features; project constraints and resources; quality assurance.
presentation techniques as used in industry.
budgetary control including cash flow, financial borrowing and investment.
Compulsory modules
Building Information Management
This module aims to provide the students with an insightful account of building information management (BIM), in relation to concepts and scenarios, principles, people, processes, protocols, enabling technologies, and best practices in design, construction and operation, etc. It is mainly concerned with the current digital transformation across sectors in the global construction industry in the context of project-based BIM at various levels and by different project stakeholders. Both lectures and the assignment of this module will give students not only the useful learning experience about current practices on BIM but also the opportunity to explore technical advances, process reengineering, and decision intelligence.
Sustainable Engineering Group Project
This module aims to develop students' knowledge and skills through collaborations in study groups. Each group work focuses on innovative research into a specific area in relation to advanced construction technologies (ACT) and building information modelling/management (BIM). There are various ways and opportunities for students to work in their study groups with an extensive guide from the supervisor. The outcomes from study groups are recognised as novel solutions to tackle challenges identified in research and/or practices under the sustainability agenda.
Elective modules
Financial engineering
The module introduces the elements of financial engineering applied to reduce risk of business insolvency and to enhance the financial robustness of business enterprises. This module also covers the essentials of financial engineering both as an academic discipline and as a strategy of financial and business risk management in the light of current conditions.
Risk Management
Under Health and Safety legislation, and the wider European Post-Seveso Directives, it is mandatory for many industries to carry out risk assessments with the aim to show that risk is As Low As Reasonably Practicable. This module introduces the fundamental techniques of risk analysis and risk-informed decision making. Students will learn the general principles of methods and their applications in risk management, have the opportunity to develop skills in applying risk management methods in a variety of engineering examples.
Knowledge & Information Management for Engineers
This module aims to give students an understanding of types of knowledge, techniques and systems used in building knowledge-based systems and discussion on the application of these techniques; and an understanding of the types of different approaches, techniques and systems used in building information-based systems.
Environmental Impact Assessment
This module provides an introduction to the methods used to predict environmental impacts, and evaluates how these may be used to integrate environmental factors into decisions. The module draws principally on the UK planning context of environmental impact assessment of individual projects (project EIA), but also takes account of EIA experience in other countries and international organisations.
Compulsory module
Individual project (Dissertation)
This module aims to further develop students' knowledge and skills in academic research and to enable students to advance and demonstrate independent research abilities and project management skills. Students are encouraged to pursue novel research based on individual effort with support from experienced dissertation supervisors. Both research and dissertation are developed with regard to academic rigor and professional implications for the advancement of theory and/or praxis in related areas.
Facilities
Studios
There are two fully-networked design studios; one dedicated to student self-study, the other to interactive design teaching.
Library
In addition to the main University library, we have our own, on-site, reference library. Our collection is developed in direct response to the teaching delivered in the department.
Workshop
A full range of hand and portable power tools are available (complete with instruction).
PC Lab
Our lab computers have the main applications required for the course. We also offer plotter printing, scanning and laser cutting services.
Find out more about the full range of facilities we have on offer.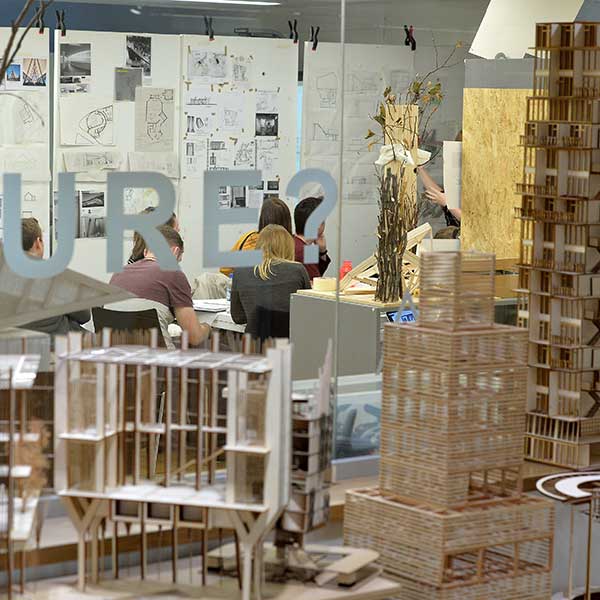 Chat to a student ambassador
Want to know more about what it's like to be a student at the University of Strathclyde? A selection of our current students are here to help!
Our Unibuddy ambassadors can answer all the questions you might have about courses and studying at Strathclyde, along with offering insight into their experiences of life in Glasgow and Scotland.
Chat now!
Learning & teaching
The course is balanced between theory and practice. It's delivered through:
lectures
workshops
group project
seminar-led learning, by staff and visiting experts
Assessment
The Formative assessment will take place throughout the course. Some modules will also be assessed with weekly tasks, others with one/two tasks per semester. The summative assessment is usually held during the exam period as will be indicated on the University timetable. The Group Project involves one-to-one tuition and appraisals in review seminars and also through student peer group reviews.
You will be expected to participate in:
project reviews
individual written essays & reports
oral presentations
dissertation
Back to course
Entry requirements
Academic requirements/experience

A first or second-class Honours degree (or equivalent) in Architecture, Engineering, Project management, or Quantity Surveying.

Consideration will also be given to candidates with other relevant professional qualifications in a discipline related to the built environment and/or professional experience.

English language requirements

If English is not your first language, please visit our English language requirements page for full details of the requirements in place before making your application.
Pre-Masters preparation course
The Pre-Masters Programme is a preparation course held at the University of Strathclyde International Study Centre, for international students (non EU/UK) who do not meet the academic entry requirements for a Masters degree at University of Strathclyde. The Pre-Masters programme provides progression to a number of degree options.
Upon successful completion, you'll be able to progress to this degree course at the University of Strathclyde.
Back to course
Fees & funding
All fees quoted are for full-time courses and per academic year unless stated otherwise.
Fees may be subject to updates to maintain accuracy. Tuition fees will be notified in your offer letter.
All fees are in £ sterling, unless otherwise stated, and may be subject to revision.
Annual revision of fees
Students on programmes of study of more than one year should be aware that tuition fees are revised annually and may increase in subsequent years of study. Annual increases will generally reflect UK inflation rates and increases to programme delivery costs.
Go back
Scotland

£9,250

England, Wales & Northern Ireland

£9,250

International

£20,000

Additional Costs

books & printed materials – £250
study trips (optional) – £250
drawing materials – £100
model making – £200
miscellaneous costs – £120

International students

International students may have associated visa and immigration costs. Please see student visa guidance for more information.

Available scholarships

Take a look at our scholarships search for funding opportunities.
How can I fund my course?
Go back
Scottish postgraduate students
Scottish postgraduate students may be able to apply for support from the Student Awards Agency Scotland (SAAS). The support is in the form of a tuition fee loan and for eligible students, a living cost loan. Find out more about the support and how to apply.
Don't forget to check our scholarship search for more help with fees and funding.
International students
We've a thriving international community with students coming here to study from over 100 countries across the world. Find out all you need to know about studying in Glasgow at Strathclyde and hear from students about their experiences.
Visit our international students' section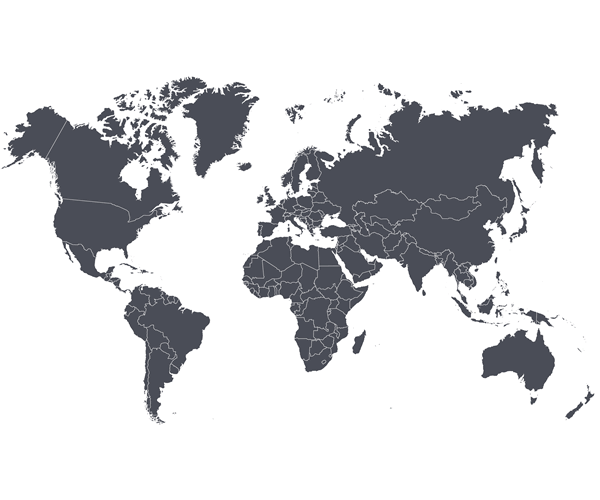 Back to course
Careers
The intensive market activities in Digital Construction and in Building Information Modelling show how this area is gaining momentum for job opportunities. Professionals with the relevant technology and personal skills are in high demand. This course will help professionals and new graduates to develop specialist expertise in modern design and construction management. It also targets those who seek advanced roles in BIM. It will allow them to understand the concept of digital integrated project delivery in addition to having hands-on experience on virtual design and construction.
Sustainability is a key part of this course, therefore, the course is also relevant to those who seek to obtain advanced qualifications in related areas that integrate sustainability and digital construction.
Employment opportunities
Employment opportunities for graduates can be related to many construction professions in:
design
construction
operation of buildings
infrastructure
Careers include both general professional positions (e.g. design or project management) and specialist roles such as integrated information managers and Building Information Modelling managers. The Royal Institute of Charted Surveyors (RICS) has recently approved the latter as a new professional role.
Graduate skills
Graduates will develop technical, managerial and interpersonal skills to deliver construction projects with a more integrated approach. With the help of various digital and media technologies, they will be able to conduct design and construction activities in a more effective collaborative environment. Graduates will be able to develop BIM Strategy and Execution Plans for construction organisations. As the course is also research-focused, graduates will develop research skills on a selected related topic in digital construction.
The construction market needs more Advanced Construction Technologies and Building Information Modelling experts to comply with the UK government mandate of using Building Information Modelling in all public projects from 2016 (and from 2017 in Scotland). In this regard, the course can open opportunities for graduates to start up their own business in this field. The course also helps those who are seeking to undertake a further postgraduate research degree
Glasgow is Scotland's biggest & most cosmopolitan city
Our campus is based right in the very heart of Glasgow. We're in the city centre, next to the Merchant City, both of which are great locations for sightseeing, shopping and socialising alongside your studies.
Life in Glasgow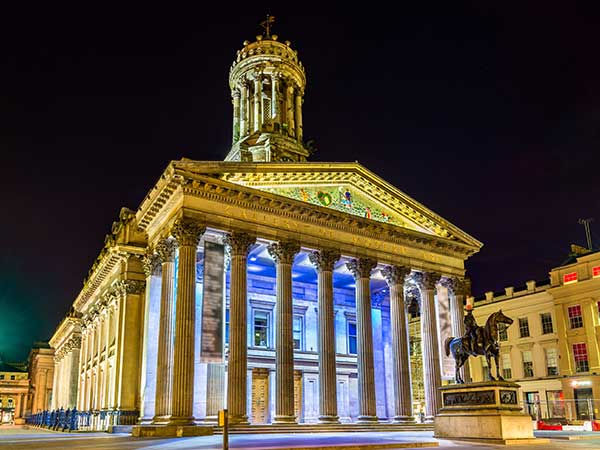 Back to course
Apply
During the application process, you're required to upload the following supporting documents. If these are not provided, we'll not be able to process your application:
certified individual semester mark sheets/academic transcript showing subjects taken and grades achieved for all qualifications; please note consolidated transcripts are not accepted

if still studying, provide individual semester mark sheets to date
certified degree certificate for all qualifications.

if still studying, provide this after completing your qualification
provide evidence of suitable English language proficiency if English is not your first language, or you're not from a "UKVI recognised "Majority English Speaking" country"; check the University's language requirements
if you have been out of full-time education for over two years, provide a CV, detailing employment history, organisations worked for, and a brief description of roles and responsibilities
a personal statement
a copy of your passport containing your photo and passport number
a copy of your sponsor letter/scholarship award (if appropriate)
names, job titles and email addresses for two nominated referees
Advanced Construction Technologies and BIM
Advanced Construction Technologies and BIM
Advanced Construction Technologies and BIM
Advanced Construction Technologies and BIM
Advanced Construction Technologies and BIM
Advanced Construction Technologies and BIM
Advanced Construction Technologies and BIM
Have you considered?
We've a range of postgraduate taught and Masters courses similar to this one which may also be of interest.