Apply now for January 2023 entry
Key facts
Start date: January & September

Accreditation: Institution of Mechanical Engineers and provides a route for Chartered Engineer (CEng) status

Study mode and duration: MSc: 12 months full-time; up to 36 months part-time (September start only)

Careers: The Department of Mechanical & Aerospace Engineering is targeted for graduate recruitment by over 60 companies
Study with us
study at one of the oldest, largest and most respected Mechanical Engineering departments in the UK
extensive range of technical modules offers students choice and flexibility when learning advanced mechanical topics
gain industry-relevant skills, such as project management and risk analysis
Back to course
Why this course?
Mechanical engineers are currently in demand in all types of industries. Our MSc in Advanced Mechanical Engineering has been developed to provide high-calibre mechanical engineering graduates with an in-depth technical understanding of advanced mechanical topics, together with generic skills that will allow them to contribute effectively in developing company capabilities.
This Masters course will help you to gain expert knowledge in advanced mechanical engineering topics. You'll also have the opportunity to take modules in general skills such as project management and risk analysis. These are necessary skills for any professional engineer.
Specialist pathways
In addition to the Advanced Mechanical Engineering programme, the following specialist pathways are offered (MSc level only):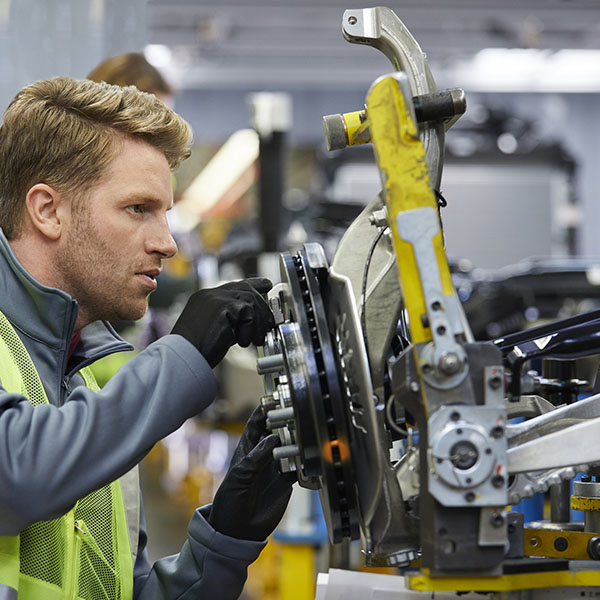 What you'll study
You can take up to nine technical modules and three generic modules. MSc students also undertake an individual project.
If you're taking Advanced Mechanical Engineering (without specialisms) you're free to select from any of the specialist stream compulsory classes.
If you're on a specialist programme, you must include the three compulsory modules from your area of specialism, which you'll find in the 'course content' tab. The specialist modules focus on different technical aspects allowing tailored learning to suit individual needs. The generic modules provide other skills which are considered necessary for professional engineers.
MSc students take on an individual project which allows study of a selected topic in-depth. This may be an industry-themed project or one aligned to engineering research at Strathclyde.
Assessment
The course is assessed through written assignments, exams and the individual project.
Facilities
Our facilities include many laboratories and research centres including:
Advanced Space Concepts Laboratory
Future Air-Space Transportation Technology
We have local-access to a 3500 node region supercomputer.
Accreditation
This course is accredited by the Institution of Mechanical Engineers (IMechE) and provides a route for you to achieve Chartered Engineer status.
Go back
Course content
A typical selection of classes offered on the programme are outlined below. Please note that these classes may be subject to change.
Engineering Composites
The promise claimed for new materials in engineering is most likely to be realised through the use of composites and ceramics. This class aims to give a basic understanding of modern composite materials and an appreciation of predictive modelling and design implications when composites are applied to engineering structures. The main composite manufacturing processes will be outlined.
Pressurised Systems
This class aims to introduce the subject of industrial Pressurised Systems and ensure competency in the use of Standards and Design Codes. Pressurised Systems are inherently dangerous since they contain stored energy which must be carefully controlled. A methodology is set down whereby a range of pressurised components can be designed, manufactured, installed and operated to a high degree of safety.
Aerodynamic Performance
This module introduces students to the principles of experimental aerodynamics and computational aerodynamics performance assessment. It also provides an introduction to the importance of aeroelastic phenomena on aerodynamic design. A range of analysis techniques will be used to develop an understanding of the aerodynamic performance of aircraft and industrial aerodynamic problems.
Aerodynamic Propulsion Systems
The principles of propulsion systems for aircraft and rockets are covered. Throughout the class, the overall procedure and methodology for designing a propulsion device, starting from the aircraft concept and the associated engine requirements, through to the aero-thermal design of engine components is presented and discussed. Students will develop an understanding of the overall design process and the performance of aerospace propulsion systems.
Machinery Diagnosis & Condition Monitoring
Condition monitoring and fault detection in structures and machinery plays an important part in the maintenance and protection of equipment, and has come to the fore since the recent advances in computer-based systems. This class provides an understanding of Condition Monitoring (CM) and its relevance to industry. Particular attention is paid to vibration-based health monitoring and signal (time series) analysis.
Spaceflight Mechanics
This class is designed to provide a comprehensive overview of spaceflight mechanics, including both orbit and attitude dynamics. The classic two-body problem is solved then used to investigate various modes of orbit transfer and attitude stabilisation for both spin- and 3-axis stabilised spacecraft. The various elements of the class will be brought together to illustrate the mission analysis and design process.
Advanced Topics in Fluid Systems Engineering
Complex fluid flow and heat transfer problems are central to many advanced fluid engineering systems often at the cutting-edge of modern engineering. These include human biological flows, multiphase flows, micro- and nano- scale flows. In all of these our physical understanding is limited, which limits our engineering design ability. This class gives students the opportunity to identify and explore a number of advanced topics in heat transfer and fluid flow.
Spaceflight Systems
This class is designed to provide a comprehensive overview of spaceflight systems. An overview of the complete spacecraft lifecycle from proposal, through delivery and operations is covered, along with the function and purpose of the spacecraft sub-system level components. The various elements of the class are brought together through the production of competitive proposals for a typical spaceflight system development program.
Polymer & Polymer Composites
Polymer and polymer composite materials have been increasingly used in modern engineering applications such as aerospace, automotive, construction, marine, oil and gas. This class provides background knowledge of polymer and a basic understanding of modern polymer composites. The class will be balanced between science and engineering.
Materials for High Temperature Applications
This module gives students a thorough introduction to the materials science and metallurgy that underpins the design of power plant. This will build on basic concepts to give an appreciation for the theory of alloy design and strengthening mechanisms, including an understanding of the importance of fracture and creep.
Gas & Steam Turbines
This module gives students an advanced knowledge of applications of both steam and gas turbines within the power generation industry. The module includes details of power-plants that have been developed specifically to integrate gas turbines such as (gas turbine exhaust gas) heat recovery steam generators (HRSGs) used in combined cycle gas turbine (CCGT) plants.
Energy Resources & Policy
Against the background of international commitments on atmospheric emissions, diminishing fossil fuel resources, renewable energy systems deployment and the liberalisation of energy markets, this module examines sustainable options for energy production, supply and consumption. The aim is to give students an understanding of current trends in the energy market, and to enable a critical evaluation of emerging ideas, technologies and policies especially in relation to new and renewable energy supply systems.
Electrical Power Systems
This module provides students with an understanding of the operation of modern electrical power systems featuring renewable and low carbon generation, along with the techniques to undertake a basic technical analysis of key electrical devices and systems.
Energy Modelling & Monitoring
This module provides an understanding of the theoretical and operational principles underlying simulation modelling of energy supply and demand systems and their environmental impact. The emphasis is on practical computer lab-based modelling exercises. It covers detailed energy system simulation, supply-demand matching, energy management and monitoring.
Industrial Metallurgy
Students will develop an understanding of applied industrial metallurgy. Topics include material selection, properties of metals and alloys, characterisation methods, welding engineering, heat treatment and degradation processes.
Select three from the following:
Design Management
This module provides a structured introduction to the Design Management process, issues and tools. Topics include Integrated Product Development, and the different approaches and aspects to design development including concurrent engineering, team engineering, product management, design management, distributed design, and decision support. Other topics cover the design activity, team and management organisational structures, key issues concerning design complexity, and design performance and innovation.
Project Management
This module provides students with skills relating to the use of engineering practices in Project Management with particular respect to the effective and efficient use of resources. The syllabus includes an introduction to project management techniques and project control, project networks including critical path analysis, procedural and graphical presentation techniques, an introduction to Contract Law and project budgetary control.
Risk Management
Under Health and Safety legislation, and under the wider European Post-Seveso Directives, it is mandatory for many industries to carry out risk assessments with the aim of showing that risk is As Low As Reasonably Practicable. This module introduces the fundamental techniques of risk analysis and risk-informed decision making. Students will learn the general principles of methods and their place in risk management, as well as the chance to develop skills in applying these methods to variety of engineering examples.
Financial Engineering
This module introduces elements of financial engineering that are applied to reduce risk of business insolvency and enhance the financial robustness of business enterprises. Questions addressed include: What is the best strategy for survival and growth?; What are the options for financing investment projects both in the private and public sectors of an economy?; How would the financial engineer propose to combine loan capital and equity capital to raise funds for an investment initiative; How would he/she advise his/her company/organization to build its investment portfolio to ensure financial security in volatile market conditions?
Sustainability
This module provides students with an understanding of the concepts of sustainability and sustainable development. The social, environmental, and economic impact of development strategies will be identified and the mitigation of negative impacts discussed. Topics covered include shifting world views with respect to technology and ecology, green politics, climate change, sustainable development and limits to growth.
Environmental Impact Assessment
Environmental impact assessment (EIA) relates to the process of identifying, evaluating and mitigating the biophysical, social, economic, cultural and other relevant effects of development proposals prior to major decision being taken and commitments made. This module provides students with an introduction to methods used to predict environmental impacts, and to see how these may be used to integrate environmental factors into decisions.
For MSc students after taught modules are successfully passed.
Individual Project
In this part of the course, students undertake supervised, individual project work, with the award of MSc being made on the basis of an acceptable thesis submission.
Chat to a student ambassador
Want to know more about what it's like to be a student at the University of Strathclyde? A selection of our current students are here to help!
Our Unibuddy ambassadors can answer all the questions you might have about courses and studying at Strathclyde, along with offering insight into their experiences of life in Glasgow and Scotland.
Chat now!
Back to course
Entry requirements
| | |
| --- | --- |
| Academic requirements/experience | Normally a first-class or second-class honours degree (or international equivalent) in engineering or physical sciences, or equivalent professional qualification. A lower class degree may be considered with relevant work experience. |
| English language requirements | If English is not your first language, please visit our English language requirements page for full details of the requirements in place before making your application. |
Pre-Masters preparation course
The Pre-Masters Programme is a preparation course held at the University of Strathclyde International Study Centre, for international students (non EU/UK) who do not meet the academic entry requirements for a Masters degree at University of Strathclyde. The Pre-Masters programme provides progression to a number of degree options.
Upon successful completion, you'll be able to progress to this degree course at the University of Strathclyde.
International students
We've a thriving international community with students coming here to study from over 100 countries across the world. Find out all you need to know about studying in Glasgow at Strathclyde and hear from students about their experiences.
Visit our international students' section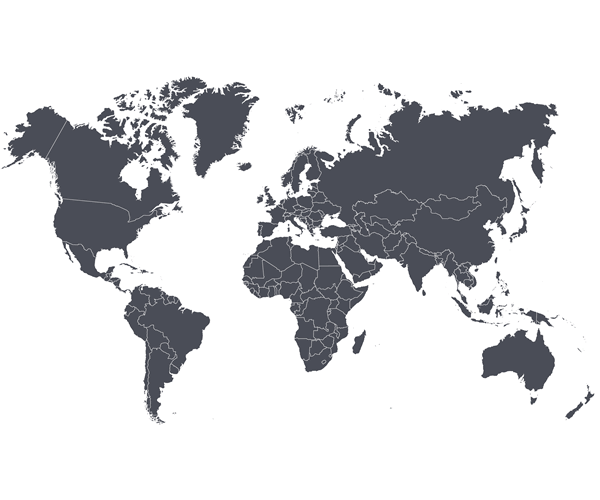 Back to course
Fees & funding
All fees quoted are for full-time courses and per academic year unless stated otherwise.
How can I fund my course?
Faculty of Engineering International Scholarships January
If you're an international applicant applying for an postgraduate taught programme in the Faculty of Engineering starting in January 2023, you'll be eligible to apply for a scholarship award equivalent to a 15% reduction of your tuition fees, which will typically be £3,460. In addition to this, we also have a limited number of Dean's International Excellence Awards for our postgraduate taught applicants. These scholarships are worth £5,000 and £8,000 and will be offered to exceptional applicants at postgraduate taught level only. Applicants need to only submit one application and will be considered for all levels of postgraduate taught scholarships.
Scholarships are available for applicants to all self-funded, new international (non-EU) fee paying students holding an offer of study for an postgraduate taught programme in the Faculty of Engineering at the University of Strathclyde.
Please note you must have an offer of study for a full-time course at Strathclyde before applying. You must start your full-time postgraduate taught programme at Strathclyde in January 2023.
The deadline for applications for the Dean's International Excellence Award is 30 November 2022.
Engineering International Scholarships - January 2023