Key facts
Start date: January & September

Study mode and duration: MSc:12 months full-time; 24 months part-time (September start only)

Scholarship: Faculty of Engineering International Scholarship for new international students
Study with us
combines process performance with strategic business analysis to deliver an in-depth understanding of operational issues in relation to engineering industries
aimed at graduates wishing to broaden their expertise from a technological undergraduate degree, or who want to work within the engineering industry in a management capacity
focus on the use and application of techniques that enable production and operational effectiveness
Back to course
Why this course?
Engineering management is a specialised career that brings together the technological problem-solving ability of engineering and the administrative, organisational and planning abilities of management in order to oversee the operational performance of complex engineering driven projects, personnel and initiatives.
Engineering management is critical in the delivery of technical products and services.
This course combines process performance with strategic business analysis to deliver an in-depth understanding of operational issues in relation to engineering industries.
The programme is based within the Department of Design, Manufacturing & Engineering Management, the only department in the UK combining end-to-end expertise from creative design, through engineering design, manufacture and management of the entire system, meaning you will have access to all of the experts in these fields, in one place.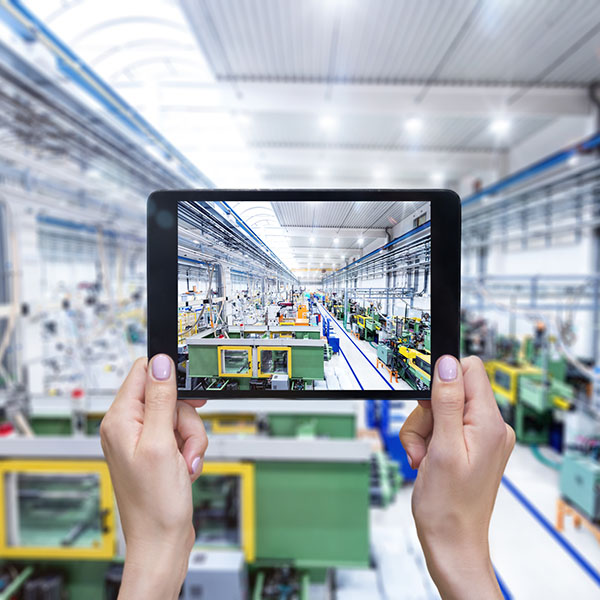 What you'll study
The course focuses on the use and application of techniques that enable production and operational effectiveness, as well as addressing wider strategic and global issues.
The course structure and content are based on the operational needs of modern engineering organisations, and you will be equipped with state-of-the-art concepts, methods, techniques and tools to contribute towards the competitiveness of industrial and commercial organisations worldwide.
As well as a team industry project, the scope of the course includes: continuous process improvement; quality and lean six sigma techniques; production planning; and performance measurement content.
Industrial experience
During the programme, you'll undertake an individual and group project.
For group projects, you'll have the opportunity to work with fellow students and an industrial client to address a practical problem. You'll gain direct industry experience to add to your CV, develop skills, manage a project through to completion and practice working in a multidisciplinary group preparing you for collaborative work throughout your future career.
We work with around 50 organisations per year and previous students have worked with organisations such as:
Adidas
Airlie Ice Cream
Drink Baotic
Promedics Orthopaedics
Rolls-Royce
Spirit AeroSystems (Europe), Inc
Unilever
Alexander Dennis
Belle Bridal
Chivas Brothers Ltd
HATSUN Agro Products (India)
Johnstons of Elgin
Terex Trucks
Take a look at our Industrial Group Project video
Facilities
You'll have access to a postgraduate student community area, including collaboration work and social areas, as well as a kitchen.
Find out more about our Department's other facilities, which are used for research, as well as staff and student work.
Staff
Dr Derek Little – Dr Little is a leading expert in solutioning business issues in identifying where and why organisations fail to meet their goals; to advise and mentor leadership issues for management: to assist and help develop solutions resulting from a failed project or stalled change programs.
Dr Anup Nair – Dr Nair's overarching research theme is of technology driven innovations within organisations, particularly high value manufacturing organisations and strategic technology management.
Mr Jose Luis Hernandez – Mr Hernandez is passionate about operational excellence and his research and industrial engagement activities are aimed at helping organisations perform better.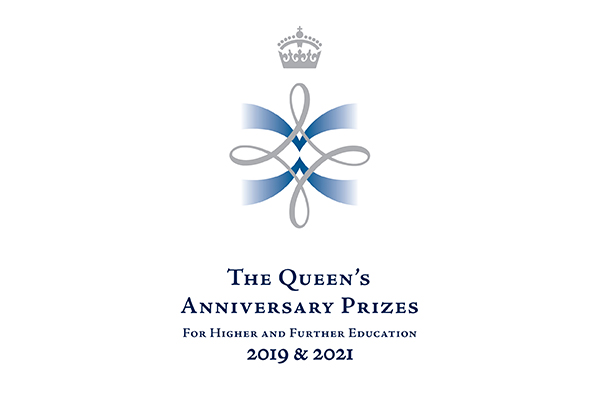 The Queen's Anniversary Prizes for Higher and Further Education 2019 and 2021.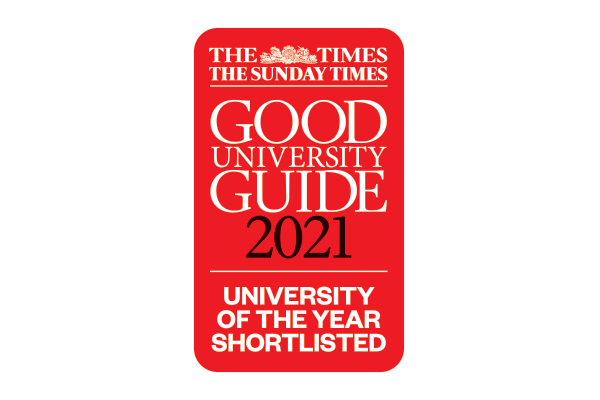 The Times / The Sunday Times Good University Guide 2021. University of the Year shortlisted.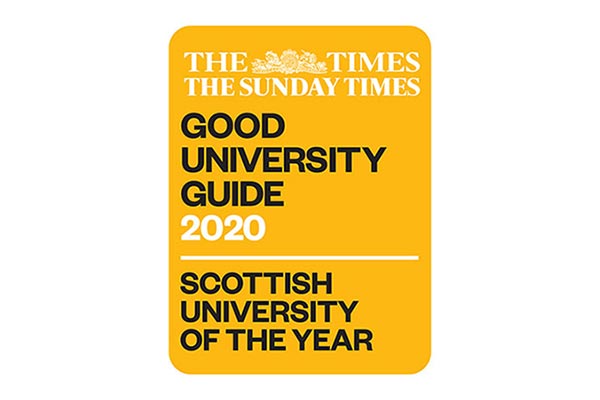 The Times & Sunday Times Good University Guide 2020 - Scottish University of the Year.
Go back
Course content
A typical selection of classes offered on the programme are outlined below. Please note that these classes may be subject to change.
Supply Chain Operations (10 credits)
This module aims to provide students with an in-depth knowledge and understanding of those key concepts, methods, tools and techniques that are fundamental to effective and efficient running of supply chain operations from suppliers' suppliers to customers' customers.
The module covers an Introduction to supply chain operations; Demand management; Master planning; Material management; Capacity management; Inventory management; Distribution management; and Case studies.
On completion the participants will be able to design and manage operational supply chain planning, scheduling and controlling systems for complex and disparate operations. In particular, students will:
Understand the basics of supply chain operations in relation to planning, operating, scheduling and controlling, including knowledge of supply chain operation practices (demand management, master planning, material management, capacity management and inventory management); understanding the impact of supply chain operation practices within commercial and social contexts and global trends in supply chain operation practices
Identify and assess different methods, tools and techniques for managing plans, operations and materials of end-to-end supply chains
Demonstrate the ability to apply those methods, tools and techniques in different contexts, including manufacturing and service sectors, with a critical awareness of drivers and obstacles in real life and the ability to produce sensible solutions to overcome them
Assessment and feedback is in the form of 2 in-class tests (60%) and one coursework (40%).
Project Management (10 credits)
This module aims to provide students with skills and knowledge relating to the use of engineering practices in Project Management with particular respect to the project triple constraint: time, cost and quality.
The module covers: project management principles, concepts and processes; organisational influences, project stakeholders and project lifecycle; project scoping such as project definition, project objectives, project deliverables, and work breakdown structure; Project planning and scheduling: definition of events, activities and nodes, network diagram, analysis of critical path, PERT method and use of industry standard software packages; Project controlling: cost estimate, budget setting, risk identification and assessment and contingency planning.
At the end of this module students will be able to:
demonstrate a good understanding of project management practices and practical skills to manage project scope – including translating project specifications into work packages
define and schedule project activities using tools such as critical path and PERT methods; estimate cost and determine budget using analogous and three-point estimating methods; identify and control quality standards using cost of quality and other tools
develop a good understanding of the inter-dependency between various project management knowledge areas, such as managing projects under constraints; identifying and assessing risks and developing contingency plans
understand the importance of project stakeholders and their impact on project management, including managing stakeholder relationships
Assessment and feedback is in the form of a group report (50%) and an individual project (50%).
Enterprise Resource Planning (10 credits)
This module aims to develop a critical understanding of operation, structure and implementation issues around enterprise resource planning (ERP) systems as used in industry. Students learn how a typical ERP system works using an up-to-date SAP training package and consider the real-life use of a typical software package within an organisation.
The module covers: Business Excellence; What is ERP?; Business Planning and Control; Expected Benefits; How does ERP work?; ERP Pre-Requisites; Selecting the right system; Implementation Planning.
At the end of this module students will have a critical understanding of:
terminology relating to MRP, ERPII and ERP
the benefits and limitations of using ERP systems for making operational, tactical and strategic decisions within businesses, including the ways in which ERP systems may support or hinder decision making at different levels
learning to operate and build a product in a SAP environment
the scope, implications, logic, critical requirements to facilitate successful implementation of ERP systems, in particular the relationship between ERP systems, other ICT systems, business processes and human factors
Assessment and feedback is in the form of a 40 minute quiz (40%) and one coursework (60%).
Management of Total Quality & Continuous Improvement (10 credits)
This module aims to provide students with an in-depth understanding of the key principles, concepts, tools and techniques of total quality management and continuous improvement together with an awareness of how these can be used to design and deliver an integrated continuous improvement programme.
It covers an Introduction to Total Quality Management including definitions, basic elements and quality costing; ISO Quality Management System Standards; Quality improvement tools; Reliability Engineering and Continuous Improvement Concepts (FMEA, Lean methodologies, Kaizen, Poka Yoke, Theory of constraints).
At the end of this module students will be able to:
understand the key principles, concepts, tools and techniques of total quality management and continuous improvement
apply key principles, concepts, tools and techniques of total quality management and continuous improvement, including planning for real-life application of tools and techniques
formulate improvement strategies within a particular context
Assessment and feedback is in the form of one group work (a case study report, 40%) and one individual coursework (a journal article, 60%).
Fundamentals of Lean Six Sigma (10 credits)
This module aims to introduce students to the principles of Lean and Six Sigma. From Continuous Improvement approaches to organisational requirements, the module covers the critical success factors needed to support sustainable and effective business transformation.
The module covers: an Introduction to Lean Thinking, Six Sigma, and Lean Six Sigma (LSS); Comparing and Contrasting Lean & Six Sigma; DMAIC Continuous Improvement Methodology; LSS project characterisation and selection; Lean and Six Sigma metrics; Overview of basic Lean Tools and Techniques including: affinity diagram, project charter, project selection matrices, SPC, Ishikawa, 5 Why's, 5S, SMED, DoE, etc.; Evolution of Lean Six Sigma (from manufacturing to service environments and the implications of each).
At the end of this module, students will be able to:
gain an appreciation for Lean Six Sigma as a Continuous Improvement methodology, and understand the implications of its application in manufacturing, transactional and service processes
apply the Lean Six Sigma methodology (DMAIC) and basic Continuous Improvement tools to solve real world problems
evaluate the Critical Success Factors and fundamental barriers in the execution of both Lean & Six Sigma initiatives
Assessment and feedback is in the form of an exam (35%) and an assignment in the form of a project report (60%) and project presentation (5%).
Management of Innovation (10 credits)
This module focuses on innovation implementation. It integrates insights from research and strategy, management control, innovation and technology and organisational behaviour to consider how innovations can be managed. Three main challenges to innovation are explored: resources, organisation and management mechanisms.
The module covers: Management of Innovation including an overview of what makes innovation management complex and three models for how these complexities can be managed; Introduction to Model S for small initiatives; Introduction to Model R for Repeatable Innovations; Introduction to Model C for all other innovations; Build the Team: An Overview and Division of Labour; Assembling the dedicated team and managing the partnership; Creating the Innovation Strategy; Enabling, running and evaluating Disciplined Experimentations.
At the end of this module students will be able to:
demonstrate a comprehensive understanding of managing the innovation process within organisations
demonstrate how to integrate business strategy with innovating strategies
develop the ability to critically assess concepts, tools and techniques of managing innovation for both stable and turbulent environments
develop and contextualise an approach for analysis for a specific case
develop an innovation roadmap for strategic purposes
Assessment and feedback is in the form of a group presentation (40%) and an individual final report (60%).
Performance Measurement & Management (10 credits)
The class is devoted to the concepts and approaches to effective performance measurement and management at an organisational level
across the public and private sectors. Performance Measurement and Management (PMM) is one of the key factors for survival and prosperity of business systems.
The module covers: The strategic, organisational level of PMM while providing the essential knowledge and skills at the technical level. The module outlines the roots of some common problems in measuring and managing performance in organisations. It will discuss PMM from the stakeholder, customer, comparative, operations and integrative perspectives. The class will be concluded by discussing implementation and managerial issues in measuring business performance.
At the end of this module students will be able to:
appreciate new challenges and conditions of the business world and their effect on PMM systems
appreciate the importance of stakeholders and their influence on the success or failure of a PMM system
be familiar with and apply a range of performance measurement systems/tools in a real situation
understand the most recent challenges in the field of PMM
critically investigate the PM activities in organisations
Assessment and feedback is in the form of two pieces:
group work (50%): designing two specific PM tools for an organisation of your choice
individual work (50%): designing a balanced scorecard for the same organisation
Postgraduate Group Project (40 credits)
This module aims for students to integrate and apply design, manufacturing and engineering management knowledge and skills to an industry based product and process development project and to develop project management skills.
The module consists of a team-based industrial project where an outline project brief is set by an industrial client. The team is expected to manage all aspects of the project through to a finished solution. This can be a product, system or process depending on the nature of the project. Teams meet with academic staff and industrial clients regularly through the project.
At the end of this module students will be able to:
have in-depth understanding and knowledge of products and management practices in industry
critically review and evaluate products and management practices of the particular company and the business impact of proposed solution
demonstrate knowledge and ability in applying and using various analysis and modelling tools and techniques
demonstrate project planning and management, presentation, consulting and team working skills
plan, control and lead an industrial project from inception to completion
evidence achieving deliverables which meet the client company requirements
Assessment and feedback includes a project report, a presentation to the client and any other deliverables specified in the project brief.
Postgraduate Individual Project (60 credits)
The aim of the individual project is to allow students to combine the skills learned in other modules of the course and apply them within a significant project in a specific area of design, manufacture, or engineering management. This will be achieved through students carrying out work into a particular topic relating to their course and preparing a dissertation that documents the project.
On completion of the module the student is expected to be able to:
define a valid project in a cutting-edge field of study relevant to the student's degree – with an appropriate methodology and work plan for the project
plan, manage and complete project, involving where appropriate technical analysis and independent critical thinking. This involves giving a thorough, logical and critical review of the subject matter; using appropriate tools, processes and levels of analysis in the project and applying project management techniques to manage a successful project
document their project using suitable presentation techniques (such as language, figures, writing, layout, structure etc.); showing clear evidence of the value of the project and its outcomes and describing the project with clarity
Based on the work of a project, a student will submit an individual dissertation that will account for 90% of the final mark for the class. An interim project justification report will account for the remaining 10% of the mark.
Choose one from the following:
Systems Thinking & Modelling (10 credits)
This module aims to introduce students to the theories and principles of Systems Thinking. The module also introduces the methods, tools and techniques for modelling, analysing, improving and designing systems in a variety of organisations including industrial, commercial and public sector.
The module covers: Systems theory, concepts and approaches; Hard and soft systems analysis and systems dynamics; Systems and organisational performance – including leadership in a systems environment and 'design' in a systems environment and Practical application of Systems Thinking.
At the end of this module students will be able to:
show clearer understanding and knowledge of hard and soft approaches and how they can be used to deal with complexity and system behaviour in a business context
develop understanding of fundamental cybernetic principles that form the foundations of Checkland's Soft System Methodology and Beer's Viable System Model
develop knowledge and skills in systems analysis and business process modelling
critically evaluate the most appropriate methodology to model, analyse and design engineering/business systems across a range of organisations
demonstrate an understanding of how to model a business system and to develop a solution to solve a business system problem
develop an awareness of the importance of system approaches in management interventions
Assessment and feedback is in the form of a group presentation and one coursework in the form of a reflective diary.
People, Organisation & Technology (10 credits)
This module aims to introduce students to the 'softer' aspects of engineering management. Given some key organisational and technological issues, the main focus is to examine the relationship between "human" elements and change management from an engineering-oriented perspective.
At the end of this module students will be able to:
discuss key issues in organisation and technology by critically defining and discussing key characteristics of an organisation and evaluating the impact of technology on the workplace of the future
understand modern people management concepts and practices by evaluating leadership and motivation techniques using analytical approaches and will demonstrate critical understanding of the role of people in a modern organisation
identify the challenges and consequences of change, including defining and discussing the skills required to handle organisational change and the drivers and obstacles towards organisational change
understand the impact of organisational and technological issues on people when managing changes. This includes identifying drivers and obstacles from organisational, technological and human perspectives using analytical methods as well as creating strategies to help implement changes
Assessment and feedback is given in the form of:
group presentations and a group report
an individual essay
Strategic Supply Chain Management (10 credits)
This module aims to introduce the fundamental techniques of risk management, risk-informed decision making and the general principles of risk analysis and its place in risk management, as well as the chance to develop skills in applying these methods to a variety of engineering examples.
The module covers: modelling approaches and methods used by industry currently to manage risk; tools and techniques that are gaining popularity in industry but are not widespread; the basic principles of uncertainty and consequence modelling and the tools and techniques required to apply these principles and Industry standard processes and software tools.
At the end of this module students will be able to:
understand theory that underpins standard approaches to elicitation of expert judgment
understand basic theory of fault and event tree modelling
understand the standard approaches to modelling dependency between random variables
develop the ability to assess the robustness of a risk model
understand the standard methods used in ALARP decision-making
appreciate the consequences of choosing specific measures for risk
Assessment and feedback is in the form of 40% individual work and 60% group work.
Design of Experiments for Process Optimisation (10 credits)
This module aims to introduce students to statistically planned experiments and industrial measurements.
The module covers: Basic concepts of quality such as inspection and parameter design; Statistically planned experiments including two-level and three-level factorial experiments; Taguchi's contribution to quality improvement including location/dispersion analysis and strategy for robust design; Test and measurement system including signals processing, DAQ hardware and software and Graphical programming (LabView).
At the end of this module students will be able to:
demonstrate knowledge and understanding of design of experiments
demonstrate knowledge and understanding of Taguchi's approach to quality improvement
demonstrate knowledge and understanding of test and measurement systems
Assessment and feedback is in the form of two pieces of coursework:
Coursework 1 – plan and evaluate a factorial experiment using Excel (60%)
Coursework 2 – design a data acquisition application using LabView (40%)
Spreadsheet Modelling & Demand Forecasting (10 credits)
The class is devoted to the concepts and approaches to effective performance measurement and management at an organisational level. This module focuses on the different approaches to performance measurement and management (PMM) commonly used across the public and private sectors.
This module covers: the use of spreadsheets for forecasting, simulation, optimisation, data analysis, and to support technical report writing; different types of forecasting techniques; method application using spreadsheet models and principles of effective computer programming through the development of macros within spreadsheets.
At the end of this module students will be able to:
create simple but appropriately organised spreadsheet models for complex problems, then use the spreadsheet to support traditional operational research techniques such as forecasting, optimisation and simulation
describe the main categories of forecasting technique and their data requirements
construct and interpret forecasts using smoothing methods and decompositional analysis
calculate and interpret forecast errors to track accuracy of forecasts
understand effective forecasting systems, basic principles of computer programming and VBA for developing macros within Excel
Assessment is in the form of class tests (30%) and an assignment (70%).
Chat to a student ambassador
If you want to know more about what it's like to be an Engineering student at the University of Strathclyde, a selection of our current students are here to help!
Our Unibuddy ambassadors can answer all the questions you might have about courses and studying at Strathclyde, along with offering insight into their experiences of life in Glasgow and Scotland.
Chat now!
Back to course
Entry requirements
| | |
| --- | --- |
| Academic requirements | Normally a first-class or second-class honours degree (or international equivalent) in a relevant engineering, technology, science or business-related discipline. |
| English language requirements | If English is not your first language, please visit our English language requirements page for full details of the requirements in place before making your application. |
Pre-Masters preparation course
The Pre-Masters Programme is a preparation course held at the University of Strathclyde International Study Centre, for international students (non EU/UK) who do not meet the academic entry requirements for a Masters degree at University of Strathclyde. The Pre-Masters programme provides progression to a number of degree options.
Upon successful completion, you'll be able to progress to this degree course at the University of Strathclyde.
International students
We've a thriving international community with students coming here to study from over 100 countries across the world. Find out all you need to know about studying in Glasgow at Strathclyde and hear from students about their experiences.
Visit our international students' section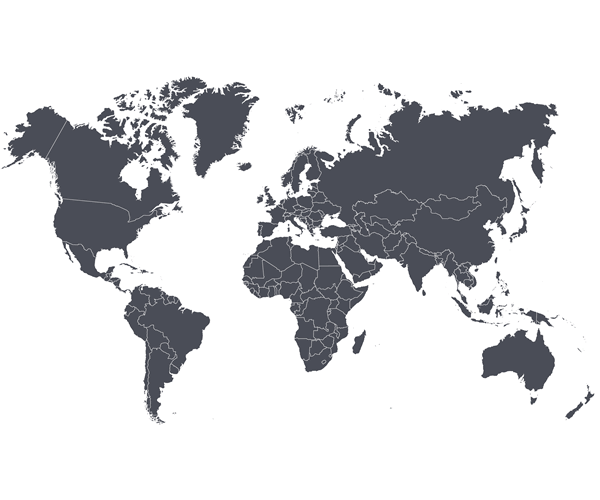 Back to course
Fees & funding
All fees quoted are for full-time courses and per academic year unless stated otherwise.
Go back
Scotland

£11,550

England, Wales & Northern Ireland

£11,550

International

£23,050

Additional costs

Course materials

Those on design courses or selecting design based optional modules will need to purchase materials, tools and printing of up to £50. There are two taught modules which explicitly require students to obtain their own design materials and tools, although if doing both, the same tools can be used across both.

International students

International students may have associated visa and immigration costs. Please see student visa guidance for more information.

Other costs

model making – basic costs (up to £50) are covered by department for individual design project classes; further costs to be met by students
individual project report/folio printing – £50
poster printing – up to £50
joint MSc programmes with compulsory mobility require students to purchase visa and travel for Germany – up to £300

Available scholarships

Take a look at our scholarships search for funding opportunities.
How can I fund my course?
Faculty of Engineering Scholarships for International Students
If you're an international applicant applying for an postgraduate taught programme, you'll be eligible to apply for a scholarship award equivalent to a 15% reduction of your tuition fees, which will typically be £3,460. In addition to this, we also have a limited number of Dean's International Excellence Awards for our postgraduate taught applicants. These scholarships are worth £5,000 and £8,000 and will be offered to exceptional applicants at postgraduate taught level only. Applicants need to only submit one application and will be considered for all levels of postgraduate taught scholarships.
Scholarships are available for applicants to all self-funded, new international (non-EU) fee paying students holding an offer of study for an postgraduate taught programme in the Faculty of Engineering at the University of Strathclyde.
Please note you must have an offer of study for a full-time course at Strathclyde before applying. You must start your full-time postgraduate taught programme at Strathclyde in the coming academic year (2022-23), this can be in September 2022 or January 2023.
The deadline for applications for the Dean's International Excellence Award is 31 May 2022.
Find out more about our scholarship for international students
Back to course
Careers
Production/Operations managers are responsible for planning, coordination and control of manufacturing processes in order to make sure goods and services are produced efficiently and that the correct amount is produced at the right cost and level of quality.
Early career managers are required to deal with various aspects of production such as materials management, inventory control, production control and purchasing management. With experience, careers can develop into overall factory management or strategic planning roles.
Using concepts and tools provided, you will develop the skills to analyse and implement solutions for organisational competitiveness.
Due to the immense range of knowledge, skills and techniques you will have amassed during this degree, you can expect to find relevant positions in a wide range of sectors including:
Automotive
Aerospace
Business
Construction
Industrial Goods
Manufacturing
Oil and Gas
And many more!
Job opportunities are strong and our alumni have worked for organisations such as:
Rolls-Royce
Jaguar
Ford
Tesla
Dyson
P&G
Unilever
British Petroleum
Adidas
Nike
Highland Spring
Potential graduate job titles include:
Engineering Management Consultant
Engineering Manager
Project Engineering Manager
Team Project Manager (Engineering)
According to PayScale, the average Senior Engineering Manager salary is £61,143* and the average Engineering Manager salary is £48,156*.
*Last accessed 15 February 2019
Glasgow is Scotland's biggest & most cosmopolitan city
Our campus is based right in the very heart of Glasgow. We're in the city centre, next to the Merchant City, both of which are great locations for sightseeing, shopping and socialising alongside your studies.
Life in Glasgow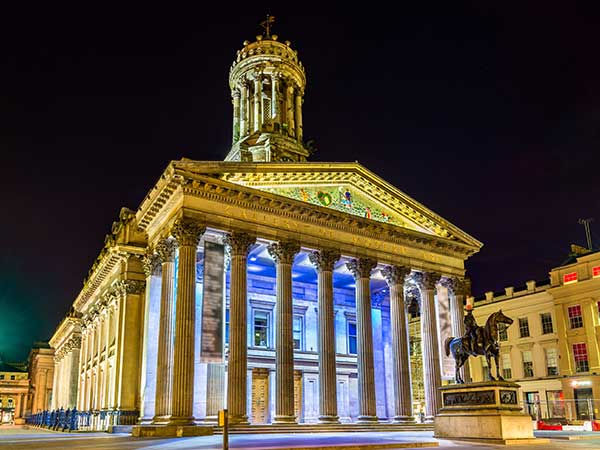 Back to course
Apply
Engineering Management for Process Excellence
Engineering Management for Process Excellence
Engineering Management for Process Excellence
Engineering Management for Process Excellence
Engineering Management for Process Excellence (January intake)
Have you considered?
We've a range of postgraduate taught and Masters courses similar to this one which may also be of interest.