Key facts
Start date: January & September

Accreditation: Chartered Institution of Procurement & Supply

Study mode and duration: MSc: 12 months full-time, 24 months part-time (September start only)
Study with us
gain in-depth understanding of the strategic and operational issues relating to supply chain management
contribute towards making organisations competitive
designed for those who will work within supply chain management and is suitable for those with a background in support functions such as sales, maintenance, finance and marketing
focus on the improvement of process performance from a sustainability perspective, taking into consideration new demands such as green operations and green supply chain management
Back to course
Why this course?
Supply chain management is widely accepted as a critical business competency. It encompasses procurement of materials, processing and distribution of products and services to customers. In many companies, 80% or more of their turnover is spent outside the organisation and this course helps you become effective in managing this.
The course is aimed particularly at who will work within supply chain management and is suitable for those with a background in support functions such as sales, maintenance, finance and marketing. It has been designed to cover the latest industrial environmental issues, for example:
extended producer responsibility
the philosophy of design, manufacturing, and engineering management for the circular economy
This course is delivered in partnership by the Department of Design, Manufacturing & Engineering Management, and the Department of Management Science. This collaboration between engineering and business benefits from the combination of technical and organisational expertise. Find out more about the award winning Strathclyde Business School.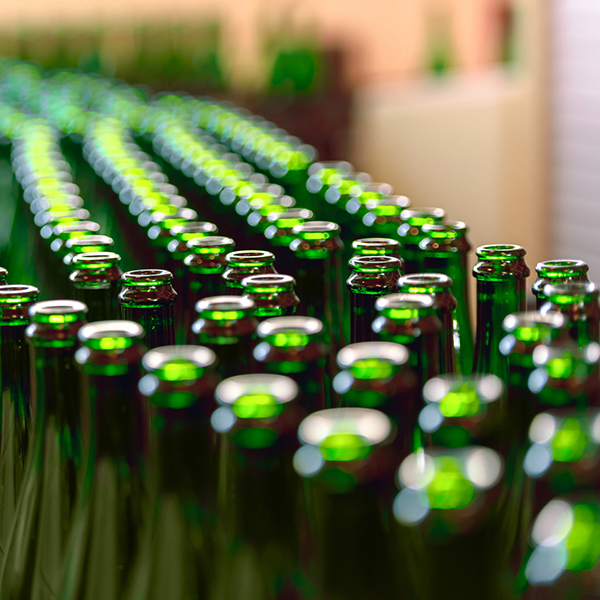 What you'll study
Drawing on the expertise of two leading academic departments, we offer courses which combine skills in leadership, production planning and strategic business management in the context of supply chains.
You'll gain an in-depth understanding of strategic, tactical and operational issues relating to the management of supply chains. You'll focus on the improvement of process performance from a sustainability perspective, taking into consideration new demands such as green operations and green supply chain management. To do this, you'll be equipped with concepts and methods to contribute towards the competitiveness of industrial and commercial organisations worldwide.
These courses allow you to advance your career within the broader area of supply chain management, for example:
operations
process management
operations planning and control
purchasing and procurement
logistics and distribution
The course comprises compulsory modules and specialist modules as well as a Masters dissertation. The specialisation allows you to choose an area of interest, Operations Management, Logistics Management or Procurement Management. You'll choose your area at registration.
Specialism (compulsory) classes for the MSc Supply Chain and Sustainability Management are:
Sustainable Product Design and Manufacturing
Lean and Green Logistics
Remanufacturing
Major projects
You'll undertake a research dissertation related to supply chain management. This is an opportunity to showcase the skills acquired in classes during the year and to apply research practice. Supervised by a member of academic staff, you'll conduct a literature review and carry out an appropriate study.
Facilities
The University of Strathclyde hosts the Scottish Institute for Remanufacture, one of only six centres of excellence for remanufacturing globally, which enables this course to provide practical and real experiences to our students.
As a Masters student in the Department, you'll also have access to a private postgraduate student community area, including collaboration work areas, computer suites and social areas, as well as a kitchen.
Accreditation
Accreditation by a professional body is a mark of assurance that programmes meet the standards set by a profession. It's an accepted and rigorous process that commands respect both in the UK and internationally. It helps students, their parents and advisers choose quality degree programmes. It also confers market advantage to graduates from accredited programmes both when they are seeking employment and also when they decide to seek professional qualification. Some employers require graduation from an accredited programme as a minimum qualification.
Our MSc Supply Chain Management programmes have been awarded academic accreditation. This demonstrates the degree meets the UK Standard for Professional Engineering Competence (UK-SPEC) as outlined by the Accreditation of Higher Education Programmes (AHEP).
This accreditation is achieved through a panel of trained and expert accreditors looking closely at our programme's content and delivery, including its relevance, coherence, challenge, assessment, staffing, quality assurance and resources.
The accreditors also monitor that the programme is continually improving and in line with the latest best practice, providing assurance to our students that they are getting a relevant and quality degree.
Chartered Institute of Procurement and Supply (CIPS)
Accreditation has been awarded for this programme from the Chartered Institution of Procurement & Supply (CIPS). Learners who successfully complete the above programme and meet the conditions specified may apply for MCIPS, the globally recognised standard for procurement and supply chain management professionals.
Applications must be received within five years of the date of the degree certificate. Acceptance will be subject to the submission of a formal application form and evidence of three years' experience in procurement and supply management in a position of responsibility.
As part of the accreditation, CIPS currently offers complimentary student membership to those undertaking an accredited programme, for its duration.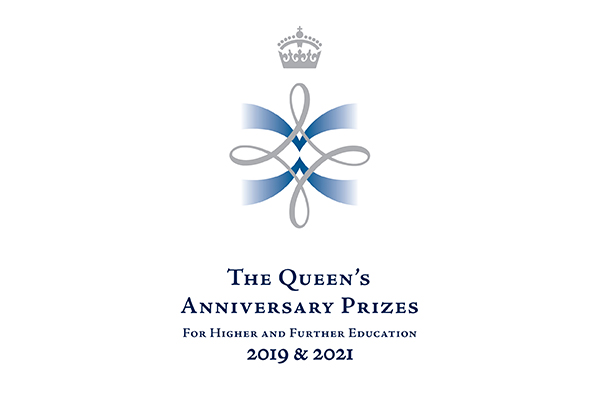 The Queen's Anniversary Prizes for Higher and Further Education 2019 and 2021.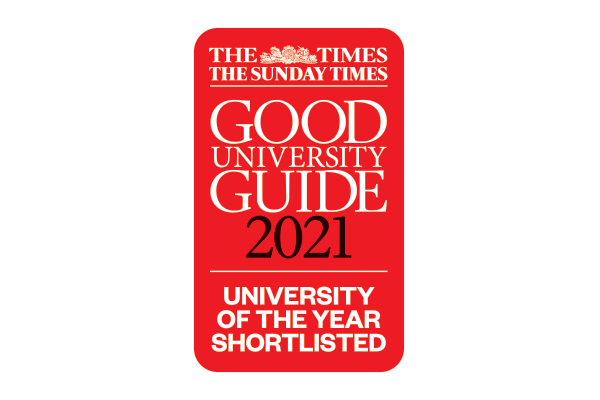 The Times / The Sunday Times Good University Guide 2021. University of the Year shortlisted.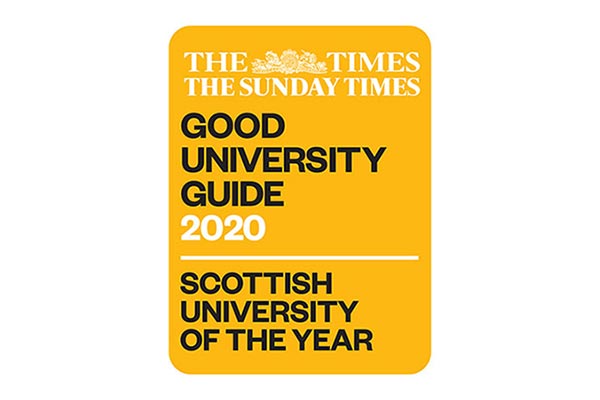 The Times & Sunday Times Good University Guide 2020 - Scottish University of the Year.
Go back
Course content
A typical selection of classes offered on the programme are outlined below. Please note that these classes may be subject to change.
Strategic Supply Chain Management (10 credits)
This module aims to provide students with a critical understanding of the fundamental building blocks of Supply Chain Management (SCM) and e-Supply Chains from a strategic perspective with a view to developing their capabilities in modelling, analysing, diagnosing and re-designing/improving supply chains.
It covers Understanding the Supply Chain; Strategies alignment; Supply Chain performance; Supply Chain benchmarking; Sourcing decisions; Supply Chain network design; Sustainability in the supply chain and case studies.
At the end of this module students will be able to:
display an understanding of the fundamental building blocks of supply chains, including terminology; factors associated with SCM (business, technological, logistical and legal factors) and the relationship between traditional management functions and technology (such as marketing, purchasing, IT etc)
demonstrate a critical understanding of how to analyse and diagnose supply chains from a strategic perspective by modelling supply chains; analysing supply chain practices and performance and drawing up supply chain improvement/development strategies for a chosen business
display an understanding of sustainability issues in modern supply chains including key concepts; methods to assess sustainability and the ability to propose strategic improvements for the sustainability of supply chains
Assessment and feedback is in the form of 40% individual work and 60% group work.
Supply Chain Operations (10 credits)
This module aims to provide students with an in-depth knowledge and understanding of those key concepts, methods, tools and techniques that are fundamental to effective and efficient running of supply chain operations from suppliers' suppliers to customers' customers.
The module covers an Introduction to supply chain operations; Demand management; Master planning; Material management; Capacity management; Inventory management; Distribution management; and Case studies.
On completion the participants will be able to design and manage operational supply chain planning, scheduling and controlling systems for complex and disparate operations. In particular, students will:
Understand the basics of supply chain operations in relation to planning, operating, scheduling and controlling, including knowledge of supply chain operation practices (demand management, master planning, material management, capacity management and inventory management); understanding the impact of supply chain operation practices within commercial and social contexts and global trends in supply chain operation practices
Identify and assess different methods, tools and techniques for managing plans, operations and materials of end-to-end supply chains
Demonstrate the ability to apply those methods, tools and techniques in different contexts, including manufacturing and service sectors, with a critical awareness of drivers and obstacles in real life and the ability to produce sensible solutions to overcome them
Assessment and feedback is in the form of 2 in-class tests (60%) and one coursework (40%).
People, Organisation & Technology (10 credits)
This module aims to introduce students to the 'softer' aspects of engineering management. Given some key organisational and technological issues, the main focus is to examine the relationship between "human" elements and change management from an engineering-oriented perspective.
At the end of this module students will be able to:
discuss key issues in organisation and technology by critically defining and discussing key characteristics of an organisation and evaluating the impact of technology on the workplace of the future
understand modern people management concepts and practices by evaluating leadership and motivation techniques using analytical approaches and will demonstrate critical understanding of the role of people in a modern organisation
identify the challenges and consequences of change, including defining and discussing the skills required to handle organisational change and the drivers and obstacles towards organisational change
understand the impact of organisational and technological issues on people when managing changes. This includes identifying drivers and obstacles from organisational, technological and human perspectives using analytical methods as well as creating strategies to help implement changes
Assessment and feedback is given in the form of:
group presentations and a group report
an individual essay
Performance Measurement & Management (10 credits)
The class is devoted to the concepts and approaches to effective performance measurement and management at an organisational level
across the public and private sectors. Performance Measurement and Management (PMM) is one of the key factors for survival and prosperity of business systems.
The module covers: The strategic, organisational level of PMM while providing the essential knowledge and skills at the technical level. The module outlines the roots of some common problems in measuring and managing performance in organisations. It will discuss PMM from the stakeholder, customer, comparative, operations and integrative perspectives. The class will be concluded by discussing implementation and managerial issues in measuring business performance.
At the end of this module students will be able to:
appreciate new challenges and conditions of the business world and their effect on PMM systems
appreciate the importance of stakeholders and their influence on the success or failure of a PMM system
be familiar with and apply a range of performance measurement systems/tools in a real situation
understand the most recent challenges in the field of PMM
critically investigate the PM activities in organisations
Assessment and feedback is in the form of two pieces:
group work (50%): designing two specific PM tools for an organisation of your choice
individual work (50%): designing a balanced scorecard for the same organisation
Enterprise Resource Planning (10 credits)
This module aims to develop a critical understanding of operation, structure and implementation issues around enterprise resource planning (ERP) systems as used in industry. Students learn how a typical ERP system works using an up-to-date SAP training package and consider the real-life use of a typical software package within an organisation.
The module covers: Business Excellence; What is ERP?; Business Planning and Control; Expected Benefits; How does ERP work?; ERP Pre-Requisites; Selecting the right system; Implementation Planning.
At the end of this module students will have a critical understanding of:
terminology relating to MRP, ERPII and ERP
the benefits and limitations of using ERP systems for making operational, tactical and strategic decisions within businesses, including the ways in which ERP systems may support or hinder decision making at different levels
learning to operate and build a product in a SAP environment
the scope, implications, logic, critical requirements to facilitate successful implementation of ERP systems, in particular the relationship between ERP systems, other ICT systems, business processes and human factors
Assessment and feedback is in the form of a 40 minute quiz (40%) and one coursework (60%).
Project Management (10 credits)
This module aims to provide students with skills and knowledge relating to the use of engineering practices in Project Management with particular respect to the project triple constraint: time, cost and quality.
The module covers: project management principles, concepts and processes; organisational influences, project stakeholders and project lifecycle; project scoping such as project definition, project objectives, project deliverables, and work breakdown structure; Project planning and scheduling: definition of events, activities and nodes, network diagram, analysis of critical path, PERT method and use of industry standard software packages; Project controlling: cost estimate, budget setting, risk identification and assessment and contingency planning.
At the end of this module students will be able to:
demonstrate a good understanding of project management practices and practical skills to manage project scope – including translating project specifications into work packages
define and schedule project activities using tools such as critical path and PERT methods; estimate cost and determine budget using analogous and three-point estimating methods; identify and control quality standards using cost of quality and other tools
develop a good understanding of the inter-dependency between various project management knowledge areas, such as managing projects under constraints; identifying and assessing risks and developing contingency plans
understand the importance of project stakeholders and their impact on project management, including managing stakeholder relationships
Assessment and feedback is in the form of a group report (50%) and an individual project (50%).
Case Studies In Supply Chain Management (20 credits)
This module aims to introduce students to the practical reality of analysing and solving supply chain management problems in real life. Students explore a series of case studies and real life problems relating to supply chain management (SCM) in a range of industries.
At the end of this module students will be able to:
apply concepts and principles relevant to the management of supply chains and networks to the analysis of case studies and relatively unstructured problems for a range of industries
select and apply appropriate problem-structuring methods, data collection & analysis methods and conceptual models for a given problem in SCM
formulate a range of alternative options to deal with a given problem in SCM; to evaluate such options in terms of their feasibility, acceptability, vulnerability, and strategic fit; and to make appropriate recommendations to senior management
One of the four assignments consists of a prepared case study that must be tackled by students on an individual basis and is assessed through an individual report. The other three assignments are done on a group basis, assessed by formal business-style presentations as well as written reports.
Postgraduate Individual Project (60 credits)
The aim of the individual project is to allow students to combine the skills learned in other modules of the course and apply them within a significant project in a specific area of design, manufacture, or engineering management. This will be achieved through students carrying out work into a particular topic relating to their course and preparing a dissertation that documents the project.
On completion of the module the student is expected to be able to:
define a valid project in a cutting-edge field of study relevant to the student's degree – with an appropriate methodology and work plan for the project
plan, manage and complete project, involving where appropriate technical analysis and independent critical thinking. This involves giving a thorough, logical and critical review of the subject matter; using appropriate tools, processes and levels of analysis in the project and applying project management techniques to manage a successful project
document their project using suitable presentation techniques (such as language, figures, writing, layout, structure etc.); showing clear evidence of the value of the project and its outcomes and describing the project with clarity
Based on the work of a project, a student will submit an individual dissertation that will account for 90% of the final mark for the class. An interim project justification report will account for the remaining 10% of the mark.
Sustainable Product Design & Manufacturing (10 credits)
This module covers one of the major challenges of modern industry which is to address the need for sustainable product development and manufacturing. International legislation and increasing costs of fiscal instruments such as the landfill tax now aim to force producers to reduce the environmental impacts of their products and processes. Accelerating globalization and industrialization continues to exacerbate complexity of sustainability. Whilst manufacturers are constantly required to lower their costs and maintain their competitiveness, legislations require them to look at lifecycle costs.
At the end of this module students will be able to:
understand the importance of sustainable product development and sustainable manufacturing and how to establish competitive advantage and appreciate the key legislation affecting modern industry
demonstrate an understanding of the engineers' role in problem & solution to this and how to establish competitive advantage (eg via operational efficiency and effectiveness, new opportunities and enhanced enhancing marketing and customer goodwill)
describe end- of- life issues and critically discuss the place of reuse processes in Sustainable Design and Manufacturing, as well as identifying the various reuse processes
identify the product features and characteristics that facilitate and hinder product recovery and redesign them for enhanced sustainability
identify the fundamental 'building blocks' of LCA and describe/illustrate the use of LCA in lifecycle decision making, as well as describing Biomimicry use in product design
Lean & Green Logistics (10 credits)
This module aims to raise awareness of the role lean principles and green concepts can have in reducing the environmental impact of logistics activities. It also provides students with a critical understanding of trade-offs and win-win opportunities which exist between logistics activities and environmental issues through case studies. Students will gain a realistic appreciation of how organisations can increase the value of both operational and environmental choices in the context of logistics.
The module covers: Lean principles and Green concepts, such as cleaner production and eco-efficiency; the links between lean and green and implications for logistics management and operations management and logistics.
At the end of this module students will be able to:
understand and examine how lean principles fit with green concepts in logistics
describe and address trade-offs between logistical decisions and environmental impacts
understand how to integrate operations management with green concepts to improve logistical performance
discuss the key trends in lean and green logistics management
Assessment and feedback is in the form of a Group Case Study Presentation (30%) and an essay (70%).
Remanufacturing (10 credits)
This module aims to develop a detailed understanding of the concept of remanufacture and its industrial application as well as new developments in the area. It explores the potential impact of remanufacture on a circular economy as well as the enablers and barriers.
The module covers: Remanufacture concepts & significance (including history, drivers, issues, future developments); Design for remanufacturing; Reverse logistics; Remanufacture disassembly; Lean remanufacture/Remanufacture Cleaning; Novel remanufacture tool and techniques.
At the end of this module students will be able to:
demonstrate an understanding of remanufacturing concepts and its significance (including with respect to a circular economy) plus the major issues in operating remanufacture
technically analyse products' status plus remanufacturing operations in order to enhance performance
demonstrate an understanding of various techniques in sustainable design
demonstrate understanding of major Design-for-remanufacture (DFRem) concepts and approaches and apply these
Assessment and feedback is in the form of two assignments:
(50%) this will be a report written in the format of an academic journal
(50%) this project involves the student carrying out a detailed analysis of the remanufacturing approaches within the context of a chosen remanufacturing organisation in order to enhance operational effectiveness
Choose one from the following:
Strategic Technology Management (10 credits)
This module aims to provide a series of strategic frameworks for managing high-technology businesses. The main focus is on the acquisition of a set of powerful analytical tools which are critical for the development of a technology strategy as an integral part of business strategy. These tools can provide a guiding framework for deciding which technologies to invest in, how to structure those investments and how to anticipate and respond to the behaviour of competitors, suppliers, and customers. The course should be of particular interest to those interested in managing a business for which technology is likely to play a major role, and to those interested in consulting or venture capital.
At the end of this module students will be able to:
Demonstrate a comprehensive understanding of the role and importance of technology in business strategy formulation process
Develop the ability to critically assess concepts, tools and techniques of managing technology for both stable and turbulent business environments
Evaluate complexity and develop appropriate technology strategy models for specific cases
Grades will be determined by class participation assessed through four two-page papers on case studies, which may be written in groups of 4 people (40%), and an individual final technology strategy report based on an in-depth exploration of technology strategy in an assigned industry (60%). There is no final exam.
Fundamentals of Lean Six Sigma (10 credits)
This module aims to introduce students to the principles of Lean and Six Sigma. From Continuous Improvement approaches to organisational requirements, the module covers the critical success factors needed to support sustainable and effective business transformation.
The module covers: an Introduction to Lean Thinking, Six Sigma, and Lean Six Sigma (LSS); Comparing and Contrasting Lean & Six Sigma; DMAIC Continuous Improvement Methodology; LSS project characterisation and selection; Lean and Six Sigma metrics; Overview of basic Lean Tools and Techniques including: affinity diagram, project charter, project selection matrices, SPC, Ishikawa, 5 Why's, 5S, SMED, DoE, etc.; Evolution of Lean Six Sigma (from manufacturing to service environments and the implications of each).
At the end of this module, students will be able to:
gain an appreciation for Lean Six Sigma as a Continuous Improvement methodology, and understand the implications of its application in manufacturing, transactional and service processes
apply the Lean Six Sigma methodology (DMAIC) and basic Continuous Improvement tools to solve real world problems
evaluate the Critical Success Factors and fundamental barriers in the execution of both Lean & Six Sigma initiatives
Assessment and feedback is in the form of an exam (35%) and an assignment in the form of a project report (60%) and project presentation (5%).
Product Costing & Financial Management (10 credits)
This module aims to provide students with an understanding of strategic aspects of finance in relation to the decision-making process and analysis necessary for efficient management of organisations.
The module covers: Financial Management; Accounting and Planning; Cost Engineering – including classification of costs and costing methods; Performance Evaluation; Financial Ratios; Financial Analysis – including investment decisions and investment analysis and other aspects of Financial Management such as risk and project management.
At the end of this module students will be able to:
demonstrate understanding of the financial organisation of industrial enterprises
understand, interpret and prepare financial statements and costing models of industrial enterprises.
evaluate financial models to facilitate economic decision-making
evaluate the application and impact of performance measurement tools in a business environment
Assessment and feedback is in the form of an online quiz under exam conditions (50%) and group coursework: Each group will be assigned a topic to carry out an in-depth analysis of the subject and this will be presented in a report (25%) and a mini-workshop (15%). In addition, each team will critique the analysis of the other groups (10%).
Systems Thinking & Modelling (10 credits)
This module aims to introduce students to the theories and principles of Systems Thinking. The module also introduces the methods, tools and techniques for modelling, analysing, improving and designing systems in a variety of organisations including industrial, commercial and public sector.
The module covers: Systems theory, concepts and approaches; Hard and soft systems analysis and systems dynamics; Systems and organisational performance – including leadership in a systems environment and 'design' in a systems environment and Practical application of Systems Thinking.
At the end of this module students will be able to:
show clearer understanding and knowledge of hard and soft approaches and how they can be used to deal with complexity and system behaviour in a business context
develop understanding of fundamental cybernetic principles that form the foundations of Checkland's Soft System Methodology and Beer's Viable System Model
develop knowledge and skills in systems analysis and business process modelling
critically evaluate the most appropriate methodology to model, analyse and design engineering/business systems across a range of organisations
demonstrate an understanding of how to model a business system and to develop a solution to solve a business system problem
develop an awareness of the importance of system approaches in management interventions
Assessment and feedback is in the form of a group presentation and one coursework in the form of a reflective diary.
Design of Experiments for Process Optimisation (10 credits)
This module aims to introduce students to statistically planned experiments and industrial measurements.
The module covers: Basic concepts of quality such as inspection and parameter design; Statistically planned experiments including two-level and three-level factorial experiments; Taguchi's contribution to quality improvement including location/dispersion analysis and strategy for robust design; Test and measurement system including signals processing, DAQ hardware and software and Graphical programming (LabView).
At the end of this module students will be able to:
demonstrate knowledge and understanding of design of experiments
demonstrate knowledge and understanding of Taguchi's approach to quality improvement
demonstrate knowledge and understanding of test and measurement systems
Assessment and feedback is in the form of two pieces of coursework:
Coursework 1 – plan and evaluate a factorial experiment using Excel (60%)
Coursework 2 – design a data acquisition application using LabView (40%)
Quantitative Business Analysis (10 credits)
This module aims to introduce statistical modelling to support business and management decisions. The module provides a basis for students to learn a range of widely used methods ranging from effective presentation of data to development of sophisticated statistical models.
This module covers two main areas: Part one covers an introduction to the basic theory and application of statistical modelling, including data analysis, probability theory, distributions and moments, estimation and hypothesis testing. Part two focuses on regression modelling and multivariate analysis. While key background theory will be presented, the emphasis is on the generation and interpretation of output from commercially available software. Throughout, there is an emphasis on the use of statistical analysis to help support decision-making and the management of business and industrial problems.
At the end of this module students will be able to:
display and interpret data using appropriate visual displays and select, construct and interpret summary statistics
understand probabilistic reasoning and compute probabilities for simple problems
use graphical methods to identify appropriate models and estimate parameters
apply and interpret formal statistical estimation procedures and goodness-of-fit tests
develop and validate appropriate simple and multiple linear regression models
understand the basic principles of classification methods
understand the basic principles of Analysis Of Variance (ANOVA)
use SPSS to perform appropriate statistical analyses
Assessment and feedback is in the form of an exam (50%) as well as a group report and class test (50%).
Business Simulation Methods (10 credits)
This module aims to introduce students to modelling techniques that can be used to help support decision-makers. Business simulations are one such important modelling technique. This class focuses on two specific business simulation techniques; discrete-event simulation and system dynamics.
This module covers: a rational approach to simulation using a number of examples from manufacturing and service operations; the use of probabilistic distributions in simulation where the emphasis is on 'relevance for use' rather than the underlined statistical theories and techniques; basic and advanced techniques of Simul8 (a popular DES software); complex business problems through the construction of causal loop diagrams and computer software used specifically for system dynamics modelling.
At the end of this module students will be able to:
understand the main uses of business simulations and when to use the two different types; discrete event simulation and system dynamics
approach a DES project in a rational way, using performance measures
investigate certainty of output and validation of a DES model
use Simul8 software and some of its advanced tools
appreciate how a causal loop diagram, representing a given system, can be translated into a quantitative system dynamics model
appreciate how system dynamics models can be used to investigate systems behaviours so that practical recommendations can be made for improvements
Assessment and feedback is in the form of an assignment (50%) and an exam (50%).
Risk Analysis & Management (10 credits)
This module aims to introduce the fundamental techniques of risk management, risk-informed decision making and the general principles of risk analysis and its place in risk management, as well as the chance to develop skills in applying these methods to a variety of engineering examples.
The module covers: modelling approaches and methods used by industry currently to manage risk; tools and techniques that are gaining popularity in industry but are not widespread; the basic principles of uncertainty and consequence modelling and the tools and techniques required to apply these principles and Industry standard processes and software tools.
At the end of this module students will be able to:
understand theory that underpins standard approaches to elicitation of expert judgment
understand basic theory of fault and event tree modelling
understand the standard approaches to modelling dependency between random variables
develop the ability to assess the robustness of a risk model
understand the standard methods used in ALARP decision-making
appreciate the consequences of choosing specific measures for risk
Assessment and feedback is in the form of an exam (50%) and one group assignment (50%)
Service Operations Management (10 credits)
This module considers the distinctive characteristics of Service Operations Management and how these differ from manufacturing. Through the modelling of service operations, the module illustrates how the different types of service operations can be effectively and efficiently managed.
The module covers: Service Characteristics, dimensions and typologies; Design in services; Service capacity and yield management; Strategic links in services; Productivity and quality management in services; Cultural issues in services and New challenges in services (including service science).
At the end of this module students will be able to:
understand the complexity of service operations, including their unique features and how they differ from manufacturing
use taxonomy models to differentiate services from different perspectives and to be able to critically evaluate and use these models as appropriate
critically discuss the use and applicability of strategic and conceptual models and theories developed for service operations in areas such as service design, capacity, strategic links in services (including customer satisfaction and customer loyalty) as well as cultural effects in services
understand the complexity of the subject of 'productivity' and its relationship with quality in services
appreciate the importance of considering services as a system
understand the new challenges and issues in service operations including professional services, uses of IT and difficulties in measurement
Assessment and feedback is in the form of a group assignment (30%) and an individual assignment (70%).
Business Analytics (10 credits)
This module aims to prepare students to be state-of-the-art business analysts in the era of big data. It gives them knowledge of and ability to use business analytics tools to make sense of both qualitative and quantitative data, identify the main messages in those data and report such messages back to decision-makers appropriately in order to help them to make better decisions.
The module covers: Application and interpretation of visualisation and advanced analysis techniques alongside an investigation of what makes good data, and both theoretical knowledge in the form of analytics techniques as well as new software skills in relevant analytics software.
At the end of this module students will be able to:
understand what makes good data collection and be able to critically appraise data quality
understand a range of different business analytics techniques and be able to apply them to large, complex data sets
apply appropriate techniques for visualization of high dimensional complex data
select the appropriate business analytics technique and interpret the results to answer specific questions posed by a client
apply appropriate qualitative data mining tools
Assessment and feedback is in the form of a class test (30%) and a group assignment (70%).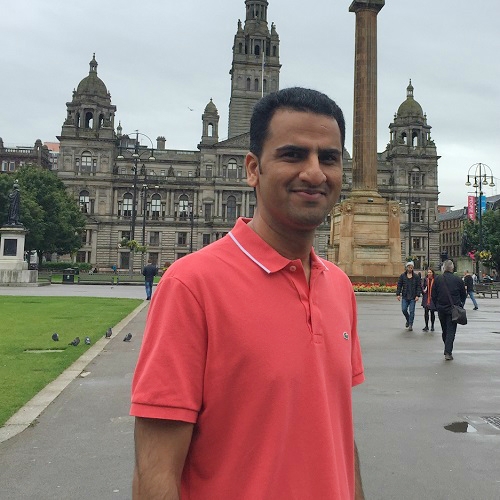 Aside from wishing to study at the University of Strathclyde, the main reason I chose DMEM was the unique variety between different disciplines within this department, where you can study the technical aspects of these disciplines alongside the art of management.
Ahmed Darwish Al Balushi
Find out more Ahmed's Strathlife
Staff
You'll learn from leading experts in the field of supply chain management. All our staff have great experience working with industry, logistics management and improvement projects.
Staff include:
Dr Mouhamad Shaker Ali Agha
Mouhamad teaches subjects related to operations management, ERP and technical risk management. He is interested in the supply chain risk and resilience analysis, digital supply chains, spare parts inventory management and supply chain management of the renewable energy sector.
Dr Fahim Ahmed
Fahim is a member of the Operational Research society and his areas of expertise are mainly in Discrete Event Simulation and more broadly in the use of simulation methodologies within service operations.
Dominic Finn
Dominic returned to academia after working in banking and internet retail. His teaching includes Operations Management and Consultancy. He teaches across undergraduate, postgraduate and post-experience phases, and is a member of the Operational Research society.
Dr Andy Wong
Apart from being a fellow of HEA, Dr Wong is a member of IEEE and BAM which are both leading academic communities in the world. He has published over 40 journal and conference papers in the areas of Management Science, Operations Research and Soft Computing.
Dr Derek Little
Dr Little is a leading expert in solutioning business issues in identifying where and why organisations fail to meet their goals; to advise and mentor leadership issues for management; to assist and help develop solutions resulting from a failed project or stalled change programs.
Chat to a student ambassador
If you want to know more about what it's like to be an Engineering student at the University of Strathclyde, a selection of our current students are here to help!
Our Unibuddy ambassadors can answer all the questions you might have about courses and studying at Strathclyde, along with offering insight into their experiences of life in Glasgow and Scotland.
Chat now!
Back to course
Entry requirements
| | |
| --- | --- |
| Academic requirements | Normally a first-class or second-class honours degree (or international equivalent) in a relevant engineering, technology, science or business-related discipline. |
| English language requirements | If English is not your first language, please visit our English language requirements page for full details of the requirements in place before making your application. |
Pre-Masters preparation course
The Pre-Masters Programme is a preparation course held at the University of Strathclyde International Study Centre, for international students (non EU/UK) who do not meet the academic entry requirements for a Masters degree at University of Strathclyde. The Pre-Masters programme provides progression to a number of degree options.
Upon successful completion, you'll be able to progress to this degree course at the University of Strathclyde.
International students
We've a thriving international community with students coming here to study from over 100 countries across the world. Find out all you need to know about studying in Glasgow at Strathclyde and hear from students about their experiences.
Visit our international students' section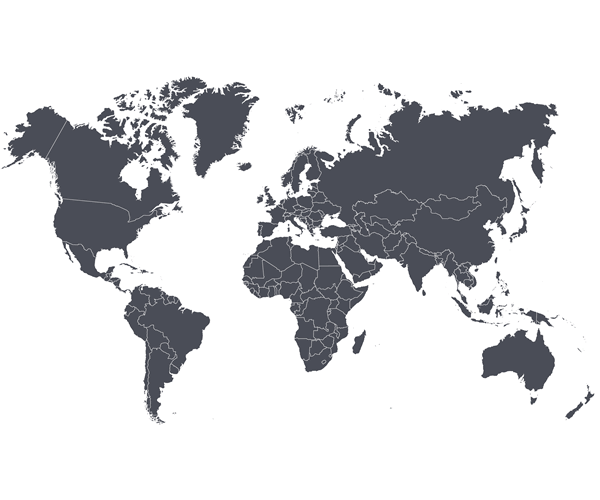 Back to course
Fees & funding
All fees quoted are for full-time courses and per academic year unless stated otherwise.
Go back
Scotland

£11,550

England, Wales & Northern Ireland

£11,550

International

£23,050

Part-time

Part-time, campus-based courses are typically completed over two years and are available for Scotland/EU and Rest of UK students. Fees are normally charged per year at 50% of the published full-time fee. Fees for students studying over a longer period will be appropriately adjusted.

Please note, students on programmes of study of more than one year should be aware that tuition fees are revised annually and may be subject to increase in subsequent years of study. Annual increases will generally reflect UK inflation rates and increases to programme delivery costs.

For more information on whether a part-time course could suit your needs please email dmem-pgt@strath.ac.uk

There will be additional costs for CIPS-related qualifications.

Additional costs

Course materials

Those on design courses or selecting design-based optional modules will need to purchase materials, tools and printing of up to £50. There are two taught modules which explicitly require students to obtain their own design materials and tools, although if doing both, the same tools can be used across both.

Other costs

model making – basic costs (up to £50) are covered by department for individual design project classes; further costs to be met by students
individual project report/folio printing – £50
poster printing – up to £50
joint MSc programmes with compulsory mobility require students to purchase visa and travel for Germany – up to £300

Visa & immigration

International students may have associated visa and immigration costs. Please see student visa guidance for more information.

Available scholarships

Take a look at our scholarships search for funding opportunities.
How can I fund my course?
Faculty of Engineering Scholarships for International Students
If you're an international applicant applying for an postgraduate taught programme, you'll be eligible to apply for a scholarship award equivalent to a 15% reduction of your tuition fees, which will typically be £3,460. In addition to this, we also have a limited number of Dean's International Excellence Awards for our postgraduate taught applicants. These scholarships are worth £5,000 and £8,000 and will be offered to exceptional applicants at postgraduate taught level only. Applicants need to only submit one application and will be considered for all levels of postgraduate taught scholarships.
Scholarships are available for applicants to all self-funded, new international (non-EU) fee paying students holding an offer of study for an postgraduate taught programme in the Faculty of Engineering at the University of Strathclyde.
Please note you must have an offer of study for a full-time course at Strathclyde before applying. You must start your full-time postgraduate taught programme at Strathclyde in the coming academic year (2022-23), this can be in September 2022 or January 2023.
The deadline for applications for the Dean's International Excellence Award is 31 May 2022.
Find out more about our scholarship for international students
Back to course
Careers
Demand for qualified supply chain management practitioners is increasing worldwide. This is a result of globalisation with the adoption of information and communication technology. It makes 24/7 business operations worldwide possible. Global supply chains are commonplace.
This course allows you to advance your career within the broader area of supply chain management, for example:
operations
process management
operations planning and control
purchasing and procurement
logistics and distribution amongst others
Example job titles
Examples of job titles include:
Sustainability Supply Chain Manager
Supply Chain Analyst
Senior Supply Chain Planner
Sustainable Logistics Specialist
Supply Chain Specialist
According to PayScale, the average Supply Chain Manager earns £39,491.
Glasgow is Scotland's biggest & most cosmopolitan city
Our campus is based right in the very heart of Glasgow. We're in the city centre, next to the Merchant City, both of which are great locations for sightseeing, shopping and socialising alongside your studies.
Life in Glasgow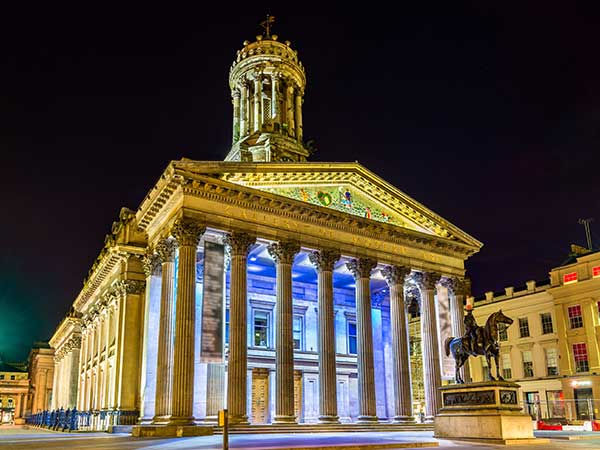 Back to course
Apply
Supply Chain and Sustainability Management
Supply Chain and Sustainability Management
Supply Chain and Sustainability Management (January intake)
Have you considered?
We've a range of postgraduate taught and Masters courses similar to this one which may also be of interest.