Key facts
Start date: September

Study mode and duration: 12 months, full-time

Guest lectures: industrial experts, visiting academics and researchers

Shanghai Ranking's Academic Ranking of World Universities 2021: 1st in the UK and 4th in the world for Marine/Ocean Engineering
Study with us
for graduates in naval architecture, mechanical engineering, marine engineering and related disciplines who want to gain advanced knowledge of autonomous marine technology
benefit from excellent teaching facilities: departmental racing yacht, hydrodynamics lab, wave flume tank, marine engine laboratory, hydrogen fuel cell laboratory, and more
UK University of the Year 2019 (Times Higher Education Awards) and Scottish University of the Year 2020 (The Sunday Times Good University Guide)
Back to course
Why this course?
Industry 4.0 (Fourth Industrial Revolution) is the confluence of cyber-physical systems that are reshaping most sectors including the maritime sector. Autonomous technology is poised to transform the sector. Crewless vessels are now under development. It's already possible to explore the most extreme oceanic environments using autonomous and robotic systems. It's time for the maritime industry to understand how autonomous systems will shape the sector and how best to exploit them.
This new programme aims to address an identified market need for a postgraduate qualification that is relevant to the maritime industry and which develops skills and knowledge in autonomy and IT technologies used in the sector.
This course is designed for graduates in naval architecture, mechanical engineering, marine engineering and related disciplines who want to gain advanced knowledge of autonomous marine technology.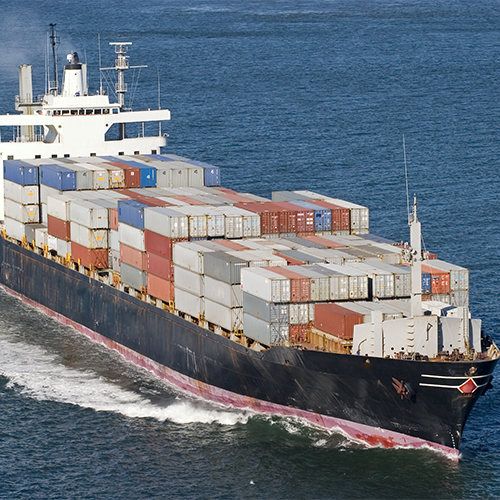 What you'll study
The course will be delivered by the Department of Naval Architecture, Ocean and Marine Engineering (NAOME). Students will study a blend of compulsory and optional modules including a group project and then complete an individual project. The taught parts of the course will comprise 120 credits including a 40-credit group project.
The taught part of this postgraduate programme includes modules dealing with the following subjects:
Intelligent sensing, deep learning and data analysis
Hydrodynamics of underwater vehicles
Digital twins of autonomous vehicles
Marine engineering simulation and modelling
Group projects
You'll be part of a group of three to five people in 'consultant teams' for 10 weeks addressing a practical engineering problem. You'll then have the opportunity to present the report to a panel of industrial experts.
This project will enhance your team working and communication skills. It also provides valuable access to industrial contacts.
Group projects will provide you with an enriched experience in the selection, conceptualisation and designing of an autonomous surface or underwater vessel. The group projects will also include a thorough market review, concept and focused design studies and techno-economic analysis in a simulated design project environment.
Student competitions

The department supports and promotes students in various competitions and awards, from cash bursaries for top performing students to the highest of awards from international organisations.
In recent years students from NAOME have been triumphant in the following high profile competitions:
Science, Engineering & Technology Student of the Year (SET Awards)
Best Maritime Technology Student (SET Awards)
Double winner of BP's Ultimate Field Trip Competition
Strathclyder of the Year
Maritime Masters
TRA, the Transport Research Arena, is the largest European research and technology conference on transport and mobility
Facilities
We have excellent teaching facilities including:
Catalina - our departmental racing yacht
Kelvin Hydrodynamics Lab - the largest fully operational ship-model experiment tank in any UK university
Wave flume tank exclusively for teaching purposes
Marine engine laboratory
Cutting-edge computer facilities including high performance computers
Industry standard software packages
Accreditation
We will apply for accreditation from the Royal Institution of Naval Architects (RINA) and The Institute of Marine Engineering, Science and Technology (IMarEST). Our other undergraduate and postgraduate taught programmes are also accredited by these professional bodies.
Go back
Course content
A typical selection of classes offered on the programme are outlined below. Please note that these classes may be subject to change.
Intelligent Sensing, Reasoning and Deep Learning
This module aims to provide background education and experience in machine intelligence and autonomous system design from the algorithm level. Students will learn the basics of the predominant data analysis, machine learning, and decision-making algorithms in use today as well as applying their knowledge to a set of simple automation tasks for both real and virtual robotic platforms in the laboratory and on their own computers.
Data Analysis for Engineering
This module focuses on Data Driven Models for engineering applications, including linear and nonlinear models, model selection and error estimation. Numerical examples and real-life problems will be studied and analysed, from bearings fault prediction, to fuel consumption optimisation and sound pressure level prediction.
Autonomous Marine Vehicles and Digital Twin
Digitalisation has become an essential part of the maritime industry, ultimately steered at making the sector more innovative and productive, particularly for Autonomous Marine Vehicles (AMVs). A digital twin is a dynamic digital representation of an AMV, capable of replicating significant aspects of autonomy, including dynamics, control, guidance, and navigation. The idea is to create a virtual version of the AMV to achieve a realistic, digital simulation of the system utilising the state-of-the-art physical models. This course aims to provide students with the skills and knowledge required to model, simulate and then analyse the complex non-linear behaviour of an AMV using MATLAB/Simulink.
System Availability and Maintenance
This class aims to provide an insight into the qualitative and quantitative systems' reliability techniques as well as maintenance methodologies with particular emphasis to the maritime industry.
The course will give students the ability to formulate, solve, report and present a comprehensive maintenance strategy based on the application of reliability and criticality analysis and assessment tools.
The module will also provide students with an insight of the day-to-day operations of ships as well as explore and present features related to ships dry-dockings, inspection, repair and maintenance scheduling, regulatory regime as well as practical case studies on the above.
Marine Engineering Simulation and Modelling
The aim of this hands-on class is to provide students with an understanding of the general concepts, advantages and limitations of computer-based system simulation.
This is achieved by introducing concepts and methods used to mathematically model a wide range of marine systems and also to design and perform simulation studies on these systems using industry standard simulation software tools.
Underwater Vehicles
This module aims to provide students with a comprehensive understanding of underwater vehicles as opposite to surface vehicles. This module will cover various kind of underwater vehicles, ranging from mega submarines to working-class remotely operated vehicles (ROV) to the state-of-the-art autonomous underwater vehicles (AUVs), from a naval architecture's perspective of view to tackle the challenges in resistance & propulsion, manoeuvring, sensing, and underwater navigation, etc.
Inspection and Survey
This module aims to provide students with an insight into 'marine' materials, their properties, failure and protection and an understanding of how their degradation affects the life-cycle of marine and offshore structures. It also aims to engender an understanding of the role of inspection and the assessment of inspection results. The module is designed to provide knowledge of the major threats to marine asset integrity including corrosion.
Shipping Economics and Market Sector Analysis
This module aims to provide students with an understanding of the financial and operational issues that companies that manage or own ships in the various sectors of merchant shipping face, both charter and liner shipping. In addition, an acquaintance with maritime sector infrastructures is provided.
Maritime Regulatory Framework
This module aims to provide a comprehensive introduction to the marine regulatory framework, including background to its development, description of the current framework and future enhancements, an in-depth explanation of the theoretical background, nature and meaning of each method of assessment and a quantitative demonstration of the available routes and criteria used in assessing safety.
Maritime Safety and Risk
This module aims to demonstrate how the principles and methods of risk analysis are undertaken and reflected in safety assessment. Risk analysis offers a variety of methods, tools and techniques that can be applied in solving problems covering the whole life cycle of a vessel and, as such, this module will also elaborate on the practicalities of its application to a range of marine scenarios.
Learning & teaching
There are two teaching semesters of 11 weeks each.
Course modules are delivered in form of formal lectures supported with tutorials and laboratory experiment.
You're required to attend an induction prior to the start of the course.
Assessment
There are two types of method for module assessment. One is course work assessment only, the other is examination assessment. For examined modules the final assessment mark typically consists of 30 to 40% course work and 60 to 70% examination.
Guest lectures
You'll appreciate industry experts involved in the teaching on selected modules within this PGT programme. In addition, the group project will be assessed by a panel of industry experts.
NAOME runs a so-called Marine Forum seminar series for all students in the Department, which is timetabled into all MSc programmes. The seminars are delivered by industrial experts, visiting academics and researchers of the Department in subjects relevant to the marine industry. As well as providing an opportunity for making contacts, specific seminars are also arranged to provide careers advice and promote membership of professional societies including the accrediting bodies.
Chat to a student ambassador
If you want to know more about what it's like to be an Engineering student at the University of Strathclyde, a selection of our current students are here to help!
Our Unibuddy ambassadors can answer all the questions you might have about courses and studying at Strathclyde, along with offering insight into their experiences of life in Glasgow and Scotland.
Chat now!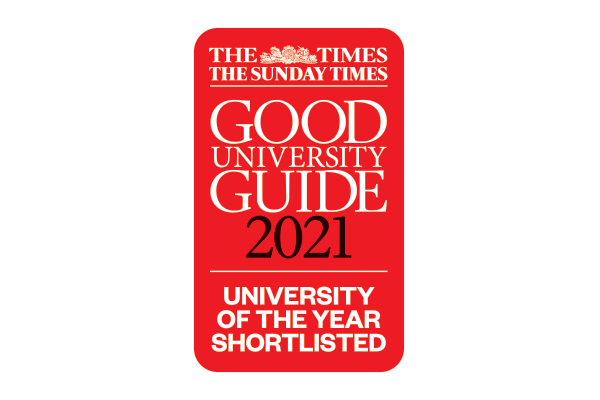 The Times / The Sunday Times Good University Guide 2021. University of the Year shortlisted.
Back to course
Entry requirements
| | |
| --- | --- |
| MSc | BEng with First, or Second Class (Upper Division) Honours or equivalent overseas qualification. |
| PgDip | Applicants with marginally lower qualifications will be considered for the Postgraduate Diploma in the first instance. Applicants with other qualifications will be considered on an individual basis. |
Pre-Masters preparation course
The Pre-Masters Programme is a preparation course held at the University of Strathclyde International Study Centre, for international students (non EU/UK) who do not meet the academic entry requirements for a Masters degree at University of Strathclyde. The Pre-Masters programme provides progression to a number of degree options.
Upon successful completion, you'll be able to progress to this degree course at the University of Strathclyde.
International students
We've a thriving international community with students coming here to study from over 100 countries across the world. Find out all you need to know about studying in Glasgow at Strathclyde and hear from students about their experiences.
Visit our international students' section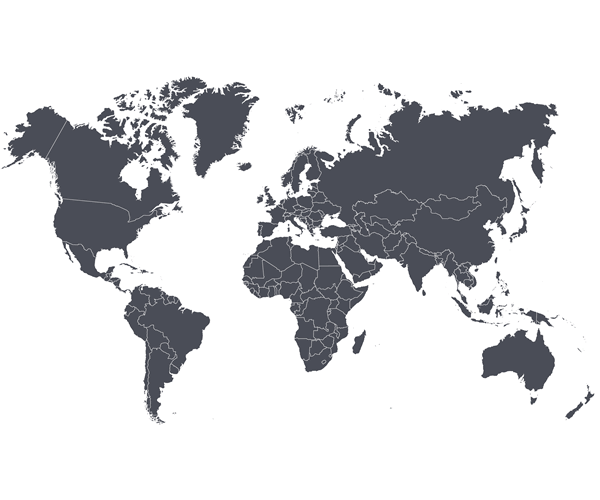 Back to course
Fees & funding
All fees quoted are for full-time courses and per academic year unless stated otherwise.
Go back
Scotland

£9,250

England, Wales & Northern Ireland

£9,250

International

£23,050

Available scholarships

Take a look at our scholarships search for funding opportunities.

Additional costs

Course materials & costs

Printing Services Printing: Prices variable per size

Binding: £3 per copy approx.

Placements & field trips

Travel to the Kelvin Hydrodynamics Laboratory may be required depending on selected courses. Frequency variable: Average 5 visits if relevant to subjects. Bus fare £2-3 each way.

Other costs

Access cards are provided free of charge. £10 charge to replace a lost card.
How can I fund my course?
Back to course
Careers
We believe that there will be huge home/EU and overseas demand for these graduates.
Job titles for future graduates of this postgraduate programme include but not limited to:
Graduate/Senior naval architect
Marine surveyor
Academic/Researcher
Design engineer
Fleet manager
Consultant
Our graduates should be able to work at:
Classification societies
Ministry of Defence
Shipping companies
Research centres, experimental facilities and universitiesN
aval architecture companies
Glasgow is Scotland's biggest & most cosmopolitan city
Our campus is based right in the very heart of Glasgow. We're in the city centre, next to the Merchant City, both of which are great locations for sightseeing, shopping and socialising alongside your studies.
Life in Glasgow
Back to course
Apply
Marine Eng with Specialisation in Autonomous Marine Vehicles
Have you considered?
We've a range of postgraduate taught and Masters courses similar to this one which may also be of interest.