BA Hons
French & Journalism, Media and Communication
Apply
Places for this course are still available through Clearing 2020.
Key facts
UCAS Code: R1P5

Start date: Sep 2020

Study abroad: exchange links with universities in Dijon, Paris & Angers

Applicant visit day: March each year
Study with us
focus on professional language skills and contemporary culture
learn the skills and practices of contemporary journalism in a digital, multimedia era
engage with the media and communication industry in Glasgow and beyond
gain a critical understanding of the media industry while acquiring technical and professional skills in journalism, communication, information design and management, and using them in the dynamic media market of Glasgow and beyond
Back to course
Why this course?
French is a major international language. It's the first language of more than 100 million people across the world, while more than 60 million people speak French as a second language.
Studying with us will give you the chance to become a fluent linguist and, with our year abroad programme, an opportunity to experience living, working and/or studying in another country.
Today's media industry expands beyond traditional print and broadcast journalism. It includes professional bloggers and vloggers, freelance writers and editors, podcasters, people working in entertainment TV, radio, or film, creators of video games and interactive apps, promoters of ideas and products, and many others.
The most successful professionals in today's media are not only highly skilled in reporting, writing, editing and pitching their material, but they are also excellent communicators online and offline, and problem-solvers. They are innovative and entrepreneurial, bold and curious, open-minded and collaborative. These are also some of Strathclyde's core values, which guide our own teaching, research, and public engagement.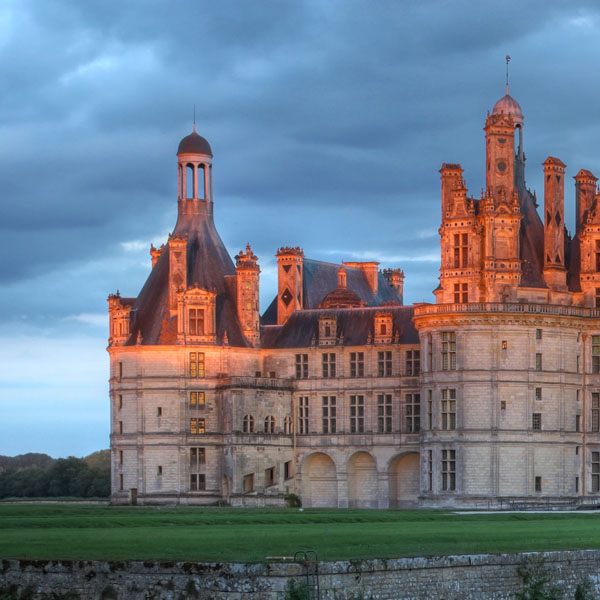 French
In every year, teaching focuses heavily on language work, but you'll also discover more about the culture of France and French-speaking countries.
Year 1
Two streams are offered in first-year: one for students with Higher French or an equivalent qualification and another for those without. Students in both classes study contemporary French language and aspects of the country's culture and society.
Year 2 & 3
You'll continue to develop your reading, writing, speaking and listening skills. In the cultural class each year, you'll learn more about the history, politics, literature and cinema of France and French-speaking countries.
Year 4
In your final year, you'll concentrate on translation, written and oral language, and interpreting. You'll also have the chance to write a dissertation in French. If, however, you choose to write your dissertation for your other Honours subject, you'll take two of our cultural classes. These classes reflect the research expertise of our staff and currently focus on topics such as France since 1945, Black France, Writing the Body, and Images of Women.
Major projects
In your final year, you'll build on your project work from previous years and write a dissertation.
Year abroad
Honours students spend a year abroad after Year 3, usually working as an English-speaking teaching assistant, gaining experience on a work placement, or studying at a foreign institution.
This is a central highlight of the course and a major formative experience for students, not just in terms of language, but on many different levels, personal as well as professional.
Student competitions
The Stevenson Exchange Scholarship is a competitive award which offers students funding towards a project they wish to undertake while on their year abroad. Staff select and interview several candidates for this each year. Our students usually do well in this competition; in 2019, for example, one student secured £1,050 towards his project.
Journalism, Media & Communication
Year 1
All students take one core required class per semester in year 1, which introduces them to the larger field of journalism, media and communication (semester 1) and to essential skills of journalism reporting and writing (semester 2).
Year 2
In the second year of the course, students must take two required classes and one option, which will enhance students' conceptual understanding of the field and strengthen their practical skills, plus will introduce them to digital media.
Year 3
In third year, students can choose from various option classes, which build on their practical skills and introduce more advanced conceptual topics, which are based on our staff's research specialisms.
Year 4
In the Honours year, students again can choose from a variety of specialised practical and conceptual option classes. They can also choose between an academic dissertation in journalism, media or communication, or a practice-based final project. The final year is designed to help students enhance their professional profile for whatever they plan to do after graduation: whether pursuing employment in the media and communication field, entering the graduate job market in the private/public sector, or staying on for further study at postgraduate level.
Work placement & links with industry
The work placement can be pursued as a credit-bearing option class in fourth year. Students can take a short-term experience placement in a variety of organisations: newsrooms, third-sector organisations, government bodies, various industries, etc.
Our strong relations with the media industry, third sector and government organisations in Glasgow and Scotland allow us to host many external speakers as guest lecturers in various classes or as extracurricular talks and events on campus. We also organise field trips to newsrooms in Glasgow, such as BBC, STV, The Herald, Radio Clyde, etc. and work continuously with students on ideas for future professional events.
Student activities
Our students apply their skills in various ways beyond the classroom through student societies, volunteering for events on campus, and working at university offices. They staff and often run the campus newspaper Strathclyde Telegraph, run the industry-focused Byline Club, the podcast society, the photo club, etc.
Postgraduate study
Our taught graduate programmes combine academic excellence in journalism studies with professional education to industry standards. We offer taught Masters degrees in:
Applied Gender Studies (MSc)
We also offer various research degrees including an MRes in Journalism.
French
Year 1
Students take two combined classes: French 1A (semester 1), French 1B (semester 2). These courses are mainly organised around a linguistic progression towards level B1 in the Common European Framework of Reference for Languages. There is a regular input of cultural background which takes the form of three lectures in semester 1 and two in semester 2 covering the following topics:
The Making of Modern France
France in a Global Context
Understanding the French Republic
French Identities
Contemporary French Society
In addition, there is an introductory lecture in semester 2 entitled 'What is translation about?'
Journalism & Creative Writing
Introduction to Journalism, Media & Communication
An introductory conceptual class on these topics, it will provide a wide overview of the media, journalism and the communication fields. Key contemporary issues in journalism, media and communication will be introduced and discussed.
News Reporting and Writing
A practical intermediate class focusing on journalism skills related to news writing. Students explore news reporting and writing in more depth, including how to work with numbers, how to interview and write about vulnerable people and how to conduct research online. Assessments are real-life news stories written on topics assigned by the instructor or chosen by the student.
French
Students take two language classes as in Year 1. The language courses are based on a series of classes.
Le Monde du Travail
Cultural focus: time (35 hour week, RTT and 'ponts', paternity/maternity leave, …) & 'human resources' (hierarchical organisation, discrimination, unions, relocation,…)
Linguistic focus: the negation, asking questions, using pronouns.
La France et L'Europe
Cultural focus: the origins of the European ideal, Europe and the EU viewed from France.
Linguistic focus: subjunctive mood.
Immigration & Nationalité
Cultural focus: a historical view of immigration in France and a look at the specificity of the French 'integration' system.
Linguistic focus: the system of tenses in French (concentrating on past tenses).
Les Femmes en Politique
Cultural focus: a further look (after first year) at French politics, concentrating on topical issues.
Linguistic focus: modal verbs.
Les Régions
Cultural focus: decentralisation, importance of regions in France.
Linguistic focus: the passive voice.
L'Économie
Cultural focus: the French economy (role of the state, …), marketing à la française
Linguistic focus: equivalent of –ing in French.
In addition, students specialising in French take the French Culture and History 2 class. This class focuses on the Occupation and French Colonialism/Decolonisation. The historical context for each topic is first set, and documents from the two periods studied, before discussion moves on to the cultural domain, via analysis of the following texts and films:
Au Revoir les Enfants (film, Malle)
Stupeur et Tremblements (text, Nothomb)
L'Étranger (text, Camus)
Le Samourai (film, Melville)
Anthology of historical texts relating to the Second World War
Anthology of historical texts relating to French Colonialism/Immigration
Journalism & Creative Writing
Digital Media: Histories, Theories, Practices
This class mixes conceptual and practical elements with a focus on digital media. It explores the history of digital media and asks students to think conceptually about it, but also to gain relevant practical skills related to digital journalism & effective communication in the digital age.
French
Students take two language classes (as in previous years).
L'Esclavage Moderne
Cultural focus: a historical review of slavery and a look at modern forms of slavery.
Linguistic focus: reinforcement work on subjunctive mood, passive voice and negative forms.
Les Nouvelles Façons de Consommer
Cultural focus: the impact of consumerism on the environment.
Linguistic focus: adjectives and comparative, hypothesis, conditional mood.
Le Système Éducatif
Cultural focus: a look at current issues in the French education system.
Linguistic focus: reported speech, imperative mood, a further look at pronouns.
L'Année à l'Étranger
Cultural focus: practical module aiming at preparing students for the year abroad.
There is also a French Studies 3 class: Freedom and Identity in France and the Francophone world. This class is based on the study of the following texts and films as examples of the treatment of the class's twin themes:
Milou en mai (film, Malle)
Poverty (various texts)
The Dreyfus Affair (various historical texts)
Monsieur Klein (film, Losey)
Rue des Boutiques Obscures (text, Modiano)
National Identity in the Third Republic (various historical texts)
Journalism & Creative Writing
Feature Writing
A practical intermediate class focusing on journalism skills related to feature writing. Students learn about different types of features (e.g. profile, review, news backgrounder, column, travel or sport), in-depth reporting and writing.
Assessments are real-life features on topics chosen by students.
Journalism and Popular Culture
A theoretical class exploring in depth concepts around popular culture, as related to journalism. The class analyses the construction of the popular, along with those historical, economic and cultural forces involved in deploying the popular to establish hierarchies of judgment and legitimacy.
Communicating Politics: Truth, Legitimacy, Participation
A theoretical class on concepts and theories from political communication. The class will explore recent developments in politics, political communication and the media, and will discuss their implications for democracy.
Law for Journalists
A conceptual class covering Scots law for journalists. The class explores specific cases of media law in Scotland and how students need to conduct their reporting and writing in a way that respects those boundaries.
Year abroad
This is the year abroad, spent either studying at a foreign university or working as a language assistant or on a work placement. This year is compulsory to gain entry into Honours.

French
French
The language course is based on a series of thematic dossiers dealing with current issues in France and the Francophone world. The focus of the class is on reinforcing and developing key professional language skills, such as translation into English, translation into French, liaison interpreting, and 'exposé' (formal oral presentation).
Students in Joint Honours French will additionally have one or more French Studies 4 classes. Everyone will take the Core Class, Images of Women, which considers the changing portrayal of women over the centuries, using the following texts as the basis of discussion:
Madame Bovary (novel, Flaubert)
Fatale (novel, Manchette)
L'événement (Ernaux, novel)
Women in the Paris Commune of 1871 (various historical documents)
Joint Honours students not writing a dissertation in French will take these two further classes:
The Occupation and its portrayal in French films
France since 1945
Journalism & Creative Writing
These are Honours classes currently offered. Not all of these classes will necessarily run every year and you should check with Course Support which are available for study.
Dissertation/Special Project (Semester 1 or 2)
Students can choose to do an individual project on a topic related to journalism, media or communication, which involves original academic or journalistic research under one-on-one supervision with staff. An academic dissertation involves individual scholarly research on a chosen topic. The special project is an extension of feature writing skills and will take those to a new level by requiring students to produce a much longer and more sophisticated portfolio of work.
Media and Health
The class mixes conceptual and practical elements for an in-depth look at the media's role in society's health and wellbeing. The class covers topics such as media coverage of disease and disability, chronic versus acute conditions, how the media shape the image of doctors, people with various conditions.
Gender Issues in the Media
A theoretical class, underpinned by feminist media studies, which explores gender issues in relation to media production, representation and consumption practices – both in relation to mainstream media and 'alternative' content and distribution strategies. This class explores how gender intersects with other structural inequalities such as race, class, sexuality, dis/ability and age.
Digital Communication and Society
This class explores the implications and futures of digital technology in communication. It incorporates the range of digital communication, from mediated conversation, through social media, to blogging and the production and distribution of video content. The importance of the digital environment for politics and the labour market is also explored.
Introduction to News & Features
A practical introductory class on journalism reporting and writing. Students will learn the basic rules of reporting, interviewing, writing news and features, and editing them. The specifics of each format of writing will be emphasised. Assessments include writing real-life stories on topics chosen by students.
Journalism, Media & Communication: Theories & Methods
A theoretical class, which takes an in-depth look at major theories of the field and related methods. The class will prepare students for research by exploring the main methods of studying the media. It will connect these methods to the major theories in journalism, media and communication, which aims to bring a deeper conceptual understanding of the field.
Law for Journalists
A conceptual class covering Scots law for journalists. The class explores specific cases of media law in Scotland and how students need to conduct their reporting and writing in a way that respects those boundaries.
Journalism and Popular Culture
A theoretical class exploring in depth concepts around popular culture, as related to journalism. The class analyses the construction of the popular, along with those historical, economic and cultural forces involve in deploying the popular to establish hierarchies of judgement and legitimacy.
Learning & teaching
French
We focus on the four important language skills:
reading
writing
speaking
listening
We make great use of technology in the classroom – interactive lectures and digital language laboratories – and outside, through the use of web-based learning and streamed French television.
In later years you'll perform presentations, write reports and interpret into English, which prepares you for potential future careers.
Scholars from French universities visit regularly to give guest lectures and lead workshops, at both undergraduate and postgraduate level.
Journalism, Media & Communication
As a student, our learning and teaching aims to help you:
develop knowledge and understanding of the professional practices, skills and social contexts of the journalism, creative writing and communication industries
help you think and work critically and constructively
become a confident and responsible graduate, equipped to develop your potential throughout your career
Guest lectures
A programme of visiting speakers from the world of broadcasting, publishing and newspapers, including Gaynor McFarlane (BBC) and Alan Ramsay (Connect Communications) runs alongside the Literary Lunch, run by our Keith Wright Literary Fellow. This series showcases the best in Scottish writing and features poets and novelists such as Liz Lochhead, James Robertson and Andrew Greig.
Assessment
French
Our assessment methods include:
written examinations, including translations
writing for a specific purpose
essays
Continuous assessment ranges from online grammar tests to group projects, while oral/aural tests are performed throughout the course. Students write a dissertation in their final year.
Journalism, Media & Communication
Assessment methods include:
essays
portfolios
presentations
group work
reports
exams
reflective diaries
Back to course
Fees & funding
2020/21
All fees quoted are for full-time courses and per academic year unless stated otherwise.
Scotland/EU

£1,820

Rest of UK

£9,250

Assuming no change in RUK fees policy over the period, the total amount payable by undergraduate students will be capped. For students commencing study in 2020/21, this is capped at £27,750 (with the exception of the MPharm and integrated Masters programmes), MPharm students pay £9,250 for each of the four years. Students studying on integrated Masters degree programmes pay an additional £9,250 for the Masters year with the exception of those undertaking a full-year industrial placement where a separate placement fee will apply.

International

£15,300

University preparation programme fees

International students can find out more about the costs and payments of studying a university preparation programme at the University of Strathclyde International Study Centre.

Additional costs

Course materials & costs

The majority of course materials are available to students via Virtual Learning Environment (VLE). Students can print course materials at their own expense.

The cost of course texts does not normally exceed £30 per academic year. Key language texts are used over 2 or 3 years of study. Multiple copies are also available in the University Library.

Study abroad

Studying abroad is an integral part of the degree course in Modern Languages - and usually takes place in Year 4. Students who choose to study in France or Spain are eligible for an Erasmus and grant to help minimise the extra costs of living abroad. This, however, is not a full maintenance grant.

Typically, students will receive around £3,000 for a full academic year of study abroad. Students are required to meet travel, accommodation and extra living costs. These costs will vary dependent on the country of study. An estimated extra spend of £1,000 should be budgeted.

A range of scholarships are available for students of Modern Languages - and awarded on a competitive basis.

Students who work as English language assistants will receive a monthly stipend. In the case of France, this amounts approximately to €964.88 per month gross (€800 net after social security deductions). Similar stipends are paid in Spain.

Available scholarships

Take a look at our scholarships search for funding opportunities.
How can I fund my studies?
Go back
International Students (Non-UKScholarships, EEA)
We have a number of scholarships available to international students. Take a look at our scholarship search to find out more.
Back to course
Careers
Strathclyde French graduates are currently working in a wide variety of environments around the world. Job titles include:
journalists
entrepreneurs
lawyers
engineers
education professionals
business executives
professional linguists
researchers
IT experts
civil servants
All language graduates have a range of transferable skills, which are greatly valued by employers. These include advanced spoken and written ability, competence in interpreting and/or translating and a high-level ability in other important communication skills.
Journalism, Media & Communication graduates from Strathclyde have won awards for student journalism and have gone on to succeed at national newspapers, the regional press and as published authors. Among graduates' job titles are press officer, marketing and media officer, freelance journalist, fundraiser and PR assistant.
Glasgow is Scotland's biggest & most cosmopolitan city
Our campus is based in the very heart of Glasgow, Scotland's largest city. National Geographic named Glasgow as one of its 'Best of the World' destinations, while Rough Guide readers have voted Glasgow the world's friendliest city! And Time Out named Glasgow in the top ten best cities in the world - we couldn't agree more!
We're in the city centre, next to the Merchant City, both of which are great locations for sightseeing, shopping and socialising alongside your studies.
Find out what some of our students think about studying in Glasgow!
Find out all about life in Glasgow
Back to course
Apply
French & Journalism, Media and Communication (
1

year entry)

Start Date: Sep 2020
Mode of Delivery: full-time
Year of Entry: 1 year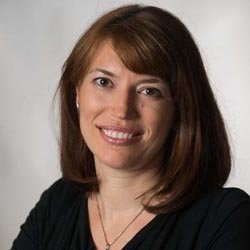 This is a very exciting time to be in journalism. The media industry is very dynamic and constantly changing, which may feel scary, but is also very exciting, as new opportunities develop constantly. Our campus environment is equally lively and interesting, with class assignments reflecting the real world, various media-related campus clubs, specialised events and guest speakers.
Petya Eckler
Programme Leader, BA Journalism, Media & Communication