MLitt
Media & Communication
Apply
January 2021 entry now available
Key facts
Start date: January & September

Application deadline: August

Study mode and duration: 12 months full-time: 24 months part-tim

Ranked: Top 10 in UK for Communication and Media Studies, Complete University Guide 2021

Placement: opportunity to work with outside clients
Study with us
develop expertise in strategic communications to support a career in corporate communications, public relations, or academic research into these areas
learn to apply media and communication theories across international contexts and media platforms
provides media and communication professionals with an informed and critical perspective on the future of communications; future researchers and academics will gain advanced skills in media and communications
Back to course
Why this course?
Media & Communication draws on the expertise of Strathclyde's internationally-renowned media and communications academic staff, including experts in strategic communication, media and communication theory, media ethics and mediated populism.
What you'll study
You'll take four core classes covering the theory, history and practice in communication and media, a research skills class and two option classes in communications. You'll also write a 15,000-word dissertation.
Work placement
The course includes opportunities to produce assessed work with outside clients.
Facilities
You'll have access to a library with more than 400,000 electronic books and 26,000 e-journals, accessible at any time from any device. Electronic resources include e-books, e-journals and other learning materials, alongside electronic databases such as Nexis® and the Communication and Mass Media Complete database.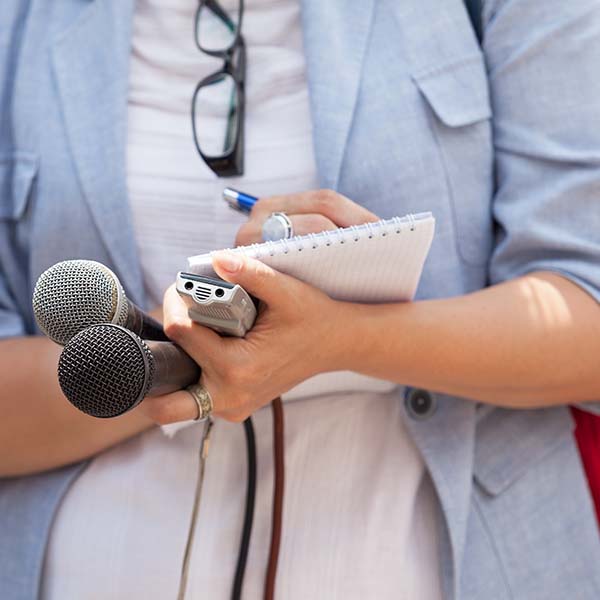 Interested in postgraduate study?
Our friendly and knowledgeable team will be available to provide you with all of the information you need to kick-start your postgraduate journey at the University of Strathclyde.
Join one of our upcoming online drop-in sessions on:
Wednesday 2 December - 3pm to 4:30pm
Register for drop-in sessions
Communication & Media Theory in an International Context
You'll study the dominant media and communication theories, and their application across a number of international contexts and media platforms. You'll examine the trends and texts over a number of media contexts and genres, including popular cultural platforms and the coverage of politics, as well as dealing with the implications of international media on the mediation and public understanding of conflict and terrorism.
Research Skills in Literature, Culture & Communication
You'll gain an understanding of the principles of research and academic writing based around major concepts in communications, literature and place, laying the foundations for the development of academic and professional research skills in communications and the humanities in preparation for your dissertation
Media and Communication Option
In consultation with the course coordinator, you'll choose one class to reflect your interests, from the range of postgraduate courses offered by the Faculty.
From Broadcast to Participation: a History of Mediation
You'll examine the development and influence of specific media forms, both in the associated conventions and forms and in the relationship between media and the social and political realms. You'll also gain an understanding of the rise of participatory and social media, and of the relationship between interpersonal media, mass media and social media.
Strategic Communication
This class with afford you an advanced insight into the principles, tactics and ethical responsibilities of strategic communication. Using appropriate case studies, the class will critically evaluate the necessary communication concepts, the position of stakeholders and strategic narratives, as well as the ethics of strategic communication in working with notions of corporate responsibility and social development.
Learning & teaching
You'll experience a variety of learning methods, including supervised production exercises. The core classes are based on a blend of lectures, seminar discussion and student-led teaching. Modes of delivery may vary in the option components of the course according to the classes you select.
Guest lectures
The course will feature a variety of guest lectures, and you'll have the opportunity to attend seminars from prominent scholars and practitioners.
Assessment
The course will assessed by an combination of written assignment, group and individual presentation, case study and media production.
Glasgow is Scotland's biggest & most cosmopolitan city
Our campus is based in the very heart of Glasgow, Scotland's largest city. National Geographic named Glasgow as one of its 'Best of the World' destinations, while Rough Guide readers have voted Glasgow the world's friendliest city! And Time Out named Glasgow in the top ten best cities in the world - we couldn't agree more!
We're in the city centre, next to the Merchant City, both of which are great locations for sightseeing, shopping and socialising alongside your studies.
Find out what some of our students think about studying in Glasgow!
Find out all about life in Glasgow
Back to course
Entry requirements
| | |
| --- | --- |
| Academic requirements | First- or upper second-class Honours degree, or overseas equivalent, in Media and Cultural Studies, English Studies, or a related discipline. Other qualifications may be considered. |
| English language requirements | Please check our English requirements before making your application. |
Pre-Masters preparation course
The Pre-Masters Programme is a preparation course held at the University of Strathclyde International Study Centre, for international students (non EU/UK) who do not meet the academic entry requirements for a Masters degree at University of Strathclyde. The Pre-Masters programme provides progression to a number of degree options.
Upon successful completion, you will be able to progress to this degree course at the University of Strathclyde.
Back to course
Fees & funding
All fees quoted are for full-time courses and per academic year unless stated otherwise.
Back to course
Fees & funding
All fees quoted are for full-time courses and per academic year unless stated otherwise.
Scholarship opportunity
To recognise academic achievement, the Dean's International Excellence Award - Media Communication awards students a merit-based scholarship of £4,000 for entry onto the full-time MLitt Media & Communication postgraduate programme commencing in January 2021 in the Faculty of Humanities and Social Sciences.
More about scholarships
How can I fund my course?
Strathclyde Alumni
Faculty of Humanities & Social Sciences Alumni Discount
Alumni from undergraduate programmes who graduated between 2014-2019 can receive 10% off the fee for full-time programmes.
Find out more about our alumni discount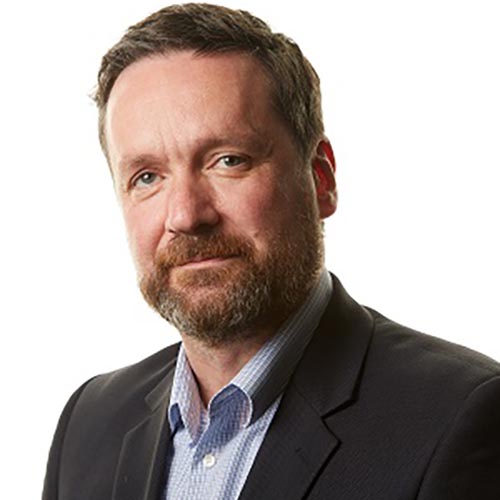 Media and communication technologies shape how we organise our societies and how we deal with one another. More than this, communication influences our sense of what it is to be human. If the world is to be a better, more intelligent and more ethical place, the need for successful, persuasive and ethical ethical communication becomes ever keener.
Michael Higgins
Programme leader