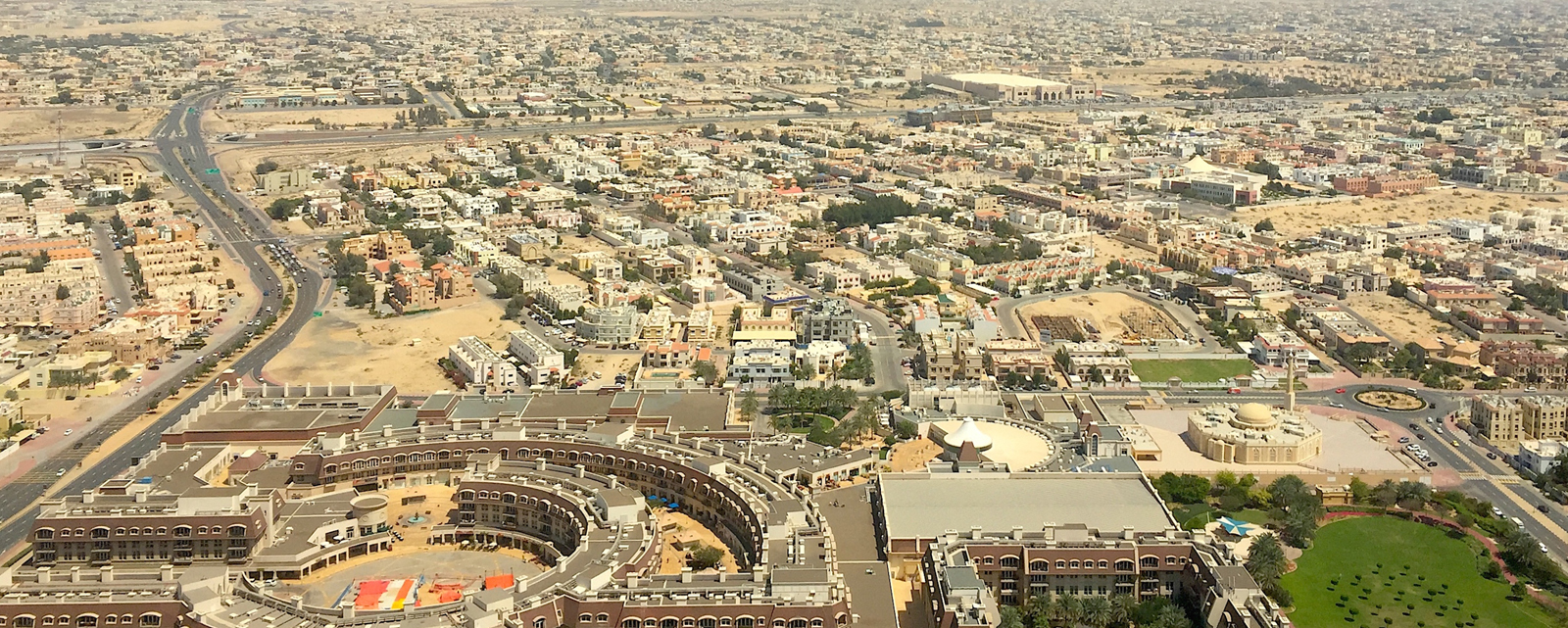 Department of Architecture blog

Enhancing Decision Making on Urban Dynamics in the Global South
| | |
| --- | --- |
| | Professor Ashraf Salama |
The nations of Africa, Central and Latin America, most of Asia, and the Middle East and North Africa (MENA) are collectively known as the Global South, which includes practically 157 of a total of 184 recognized states in the world according to United Nations reports. It is argued that most of the efforts in architectural and urban production, place making, place management, and urban development are taking place in the Global South and will continue to be so over the next several decades. The Global South continues to experience a multitude of influences. Architecture and urbanism have experienced dramatic transformations that instigated critical questions about urban growth, sustainable development, regenerating and retrofitting cities, the quality of urban life, health, liveability, identity, multiculturalism, among others. Our research at the Cluster for Research in Architecture and Urbanism of Cities in the Global South (CRAUCGS) at the Department of Architecture attempts to offer answers to these questions while providing innovative solutions for enabling effective decision making for future urban development.
Leadership in Architectural and Urban Research on the Global South
Our leadership is globally recognized as evident in two large-scale research awarded projects, funded by the National Priorities Research Program of the Qatar National Research Fund (QNRF) with a total value of more than £1,250,000.00:
We have led the development of a series of studies that involved expert and scholarly contributions, attracting global attention. This includes the special issues of Open House International (OHI) on affordable housing, urban diversity, evolving urbanism in the Arabian Peninsula, and urban transformations in the Global South.
Theoretically Debated and Empirically Validated Frameworks
An integral part of our research is the development of theory, which is based on various disciplinary perspectives. Our work engages with social sciences, including human geography and environmental psychology. To this end, we have developed research frameworks that examined sustainable urbanism in the Gulf region (see: Knowledge economy and sustainable urbanism in emerging metropolises) and explored the reciprocal relationship between housing preferences and lifestyle patterns (see: Transdisciplinary knowledge for affordable housing). The implementation of these frameworks has resulted in a number of tracks that continue to generate research outputs that strive to enhance decision making toward effective place making and place management strategies.
Lifestyle Trends and Housing Transformations
As part of our current research, we are examining our earlier framework on lifestyle theories, which is resulting in new insights that offer in-depth understandings of human-environment interactions. Outputs in this area are being developed and will be published in 2018 and 2019. Our research involves a socio-anthropological approach for exploring housing culture in contemporary Cairo, the evolution of housing typologies in Gulf cities, the role of mega projects in redefining housing development, and the impact of affordable housing on sustainability, and from a comparative perspective we examine housing dynamics in various cities.
Socio-Spatial Practice of Migrant Communities
Over the past 5 years we have embarked on developing approaches to explore urban dynamics as they relate to migrant communities. A perceptual approach for investigating urban space diversity has been developed and tested in the context of the city of Doha. Additionally, utilizing cognitive mapping techniques our research has examined the inhabitants' spatial experience in the city. Among the important issues we have examined are responding to the questions of how urban liveability is perceived in the context of migration, and how housing conditions are perceived by migrant knowledge workers. Social restructuring and the relocation of migrant labourers is an important theme that our research has explored by developing in-depth insights into the understanding of the everyday urban environment of migrant labourers in Gulf cities. Recently we have embarked on exploring opportunities for examining practices of migrant populations from the global south within contexts in the global north.
Knowledge Economy and Sustainable Urban Qualities
Since 2012 our research team has developed a framework for investigating urban qualities in emerging knowledge economies, which was an important base for developing subsequent studies and research outputs such as our book Demystifying Doha: on Architecture and Urbanism in an Emerging City. Studies included uncovering the impact of economic transformations on urban structures, examining the production of urban qualities in emerging cities, exploring the notion of knowledge hub and the way in which it impacts urban development, unveiling sustainable urban qualities in emerging cities, and developing understandings into the spatial development potentials of business districts.
Cultural Identity and Image Making
Our research has earlier investigated the conundrum of identity and meaning in the context of Egyptian architecture. Critical and contextual approaches are an important part of our quest for understanding visual voices from the Arab world. Building on the notion of global flows introduced by theorists such Castells and Appadurai our research aims to develop a discourse on how cultural identity manifests itself in the public face of architecture. The examination of the image of a city, its associated meanings, and how this is reflected in the printed media is an important endeavour. This is reflected in our publications manufacturing the image of Doha, interrogating the practice of image making, and our contribution to the pavilion of the Kingdom of Bahrain at the 14th International Architecture Exhibition La Biennale di Venezia (2014), entitled evolving Isms and multiple architectural identities in a growing region. Latest publications in this area involve an examination of evolutionary interventions in search of national architectural identity.
Urban Traditions and User-Centred Assessment of Urban Open Spaces
In this area we examine traditions and the vernacular. Key works included explorations of socio-spatial aspects of traditional souqs (marketplaces) in the context of Muscat, Oman and media coverage and users' reactions of Al Azhar Park in Cairo. The study of contextual geo-cultural politics and their inferences on the shaping of architectural identity has resulted in advanced understandings of the contemporary lived space of cities on the Arabian Peninsula. Issues relevant to legitimization, the modern state, and nationalist particularism were explored through an examination of levels of legitimizing architectural and urban traditions in four Gulf cities, which were categorised into chronological, representational, and interventional. Our work also assesses urban open spaces from users' perspective as demonstrated in examining attributes of urban open spaces which involved a spectrum of tools that our research has validated in the context of Glasgow city centre including the development of a multi-layered investigation of St Enoch Square and characterisation and systematic assessment of nine urban open spaces in Glasgow city centre.
PhD Emerging Themes
Expanding the scope of Global South coverage, our students are currently undertaking studies that include: Alexandria, Egypt, as an example of architecture of port cities; housing transformation in Tripoli, Libya; quality of urban life in east African cities (Lilongwe in Malawi and Lusaka, Zambia); inclusive environments and public spaces for youth in Accra, Ghana; urban governance in Dhaka, Bangladesh; as well as urban fragmentation and continuity in Gulf cities. These topics bring marginalised regions and populations into focus while developing key outputs for enhancing decision making in those regions.
We are pleased to have developed partnerships with various colleagues and institutions from around the world. If any of the above research areas are of interest to you, please do get in touch.