SCELG Climate Change Litigation Project
July 2018: The Strathclyde Centre for Environmental Law and Governance (SCELG) has been working for over a year with the University of Geneva on a project on climate change litigation. The project started as an input to the biannual International Academy of Comparative Law Conference that will take place this year in Fukuoka, Japan. Francesco Sindico from SCELG and Makane Moise Mbengue from the University of Geneva are leading this project that will ultimately result in a book published by Springer.
Beyond the usual suspects
The project is innovative inasmuch it has focused not only on countries where litigation in the field of climate change is already happening, but also on countries where to date there is little or no climate change litigation. Furthermore, while the project is undertaken in English, it captures insights from many non-English speaking countries, Spanish and Portuguese in Latin America and French for parts of Africa, for example. It does so through a scenario-based methodology, used by national rapporteurs to map and critically assess climate change litigation in their country. The project has received reports from 31 countries and a general report will now be produced by Francesco Sindico and Makane Moise Mbengue where they will be collating insights from the countries involved in the project.
Countries involved in the project
| | | | |
| --- | --- | --- | --- |
| Belgium | Finland | Netherlands | South Africa |
| Bolivia | Germany | New Zealand | Spain |
| Brazil | India | Nigeria | Switzerland |
| Canada | Israel | Norway | Ukraine |
| China | Italy | Philippines | United Kingdom |
| Colombia | Kenya | Qatar | Uruguay |
| Czech Republic | Mexico | Russia | USA |
| Denmark | Namibia | Slovenia | |
Partners and future of the project
The project has attracted the attention of several leading centres and organisations already working on climate change litigation. The LSE Grantham Research Institute on Climate Change and the Environment, for one, has collaborated with SCELG and co-hosted a panel debate on climate change litigation on the eve of the 2018 IUCN Academy of Environmental Law Colloquium hosted by SCELG at the University of Strathclyde. The public roundtable saw colleagues from UNEP and Greenpeace attending. SCELG and the University of Geneva are looking forward to developing the project further and taking it from an academic oriented exercise to a policy-oriented project. Both SCELG and the University of Geneva will be happy to be in touch with potential partners in this new exciting phase of the project.
SCELG collaboration with its own postgraduate students
Francesco Sindico has been leading the project from SCELG's side, but has done so in close collaboration with Kathryn McKenzie, a 2017-18 cohort post-graduate student on the Strathclyde's LLM in Global Environmental Law and Governance. Kathryn has been assisting Francesco since March 2018 and in her role she has been critically assessing the national reports and was asked to present at the Aarhus University Workshop 'Climate Change Litigation: trends, policy implications and the way forward' on 14-15 June in Demark. Kathryn has also been very active in reaching out to potential partners for the future stages of the project. Her presentation in Aarhus followed Francesco Sindico's own presentation on climate change and litigation at the II SCELG Festival of Environmental Law and Governance on 3 May 2018 at the University of Strathclyde. A number of other events will feature Francesco and Kathryn speaking about the project in the coming months with Makane presenting on behalf of the project at the 2018 International Academy of Comparative Law Conference in Fukuoka, Japan.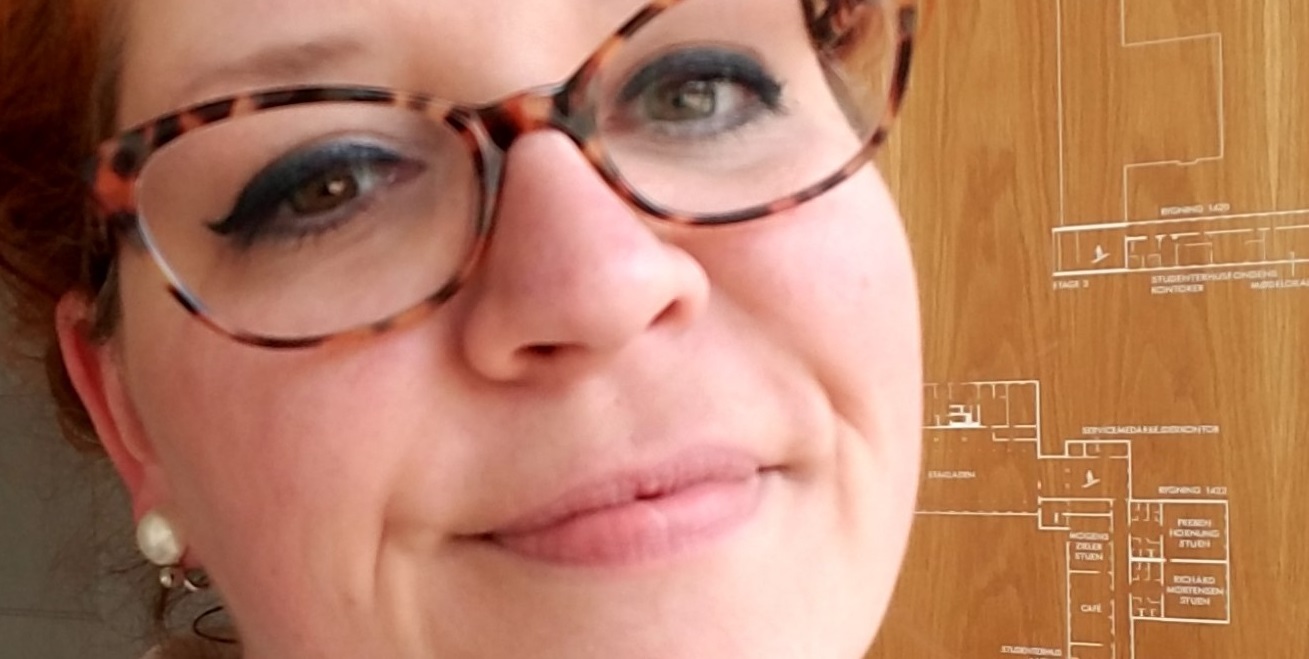 Kathryn McKenzie at Aaruhus University
Research led teaching
Francesco Sindico is the programme director of the Strathclyde LLM in Climate and Energy Law and he also teaches on the LLM in Global Environmental Law and Governance of Kathryn McKenzie is a student in the 2017-18 cohort. All post graduate teaching programmes hosted by SCELG are fed by policy relevant research and consultancy projects and enable, as has been the case here, students to collaborate in projects that SCELG is involved with leading international organisations.