Dr Iyan Offor Passes Viva with No Corrections
Global Animal Law PhD Success
Feb 2021 — Dr Iyan Offor, who commenced his PhD at SCELG in October 2017, has successfully defended his viva and passed with no corrections. Iyan's PhD investigates the extent to which introducing an intersectional ethical framework to global animal law could help to reconceptualise legal research on international trade and animal law. Iyan's PhD project has been supervised by SCELG members Dr Stephanie Switzer, Dr Antonio Cardesa-Salzmann and Dr Saskia Vermeylen. Iyan was examined by Dr Yoriko Otomo (Write Like a Samurai and Global Research network, SOAS University of London) and Dr Francesco Sindico (SCELG, University of Strathclyde).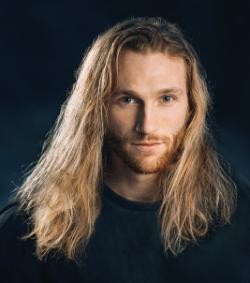 We are delighted to be celebrating Iyan's successful viva defence. This achievement is a testament both to Iyan's research and the efforts of his supervision team. We were delighted to have Dr Yoriko Otomo join us virtually for Iyan's viva. Dr Otomo is a world-class scholar researching cross-cultural histories of global governance, looking in particular at the ways in which emerging patterns of economic interdependence changed representation of women and animals.
Iyan has brought new research and research-led teaching on animal law's interactions with environmental law to SCELG. This is a particularly exciting time for such scholarship as global animal law, and animal law more broadly, are growing and increasingly being recognised as important areas of study. We wish Iyan the best of luck as he carves his path in these growing fields and in academia more broadly.
Iyan recently shared insights from his thesis on an episode of the Beyond Species podcast and through regular twitter updates. His research results can also be found published most recently in the Journal of Human Rights & the Environment and Transnational Environmental Law.