One Ocean Hub contributes to UN consultations on environmental defenders
May 2021 — On 3-4th May 2021, Prof Elisa Morgera and One Ocean Hub colleagues from the University of Cape Town, South Africa contributed to a global consultation organized by the UN Environment Programme (UNEP) on the protection of environmental human rights defenders (EHRDs). The event sought to identify good practices to support environmental human rights defenders and their local communities. In addition, Prof Morgera and One Ocean Hub researchers from Rhodes University, South Africa, contributed to the African regional consultation on this issue on 7th May 2021.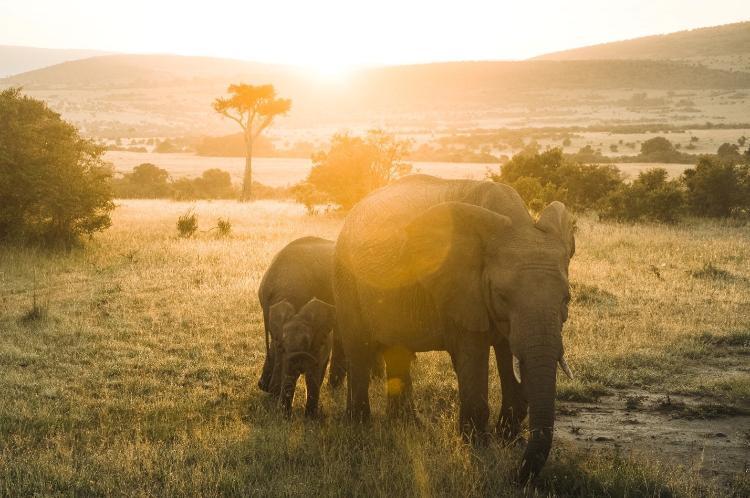 Image by Harshil Gudka via Unsplash
These meetings brought together experts from across the world with the purpose of discussing and sharing practices such as defense activities, livelihood projects as well as prevention of and protection against attacks. They aimed to identify gaps in existing UN guidance with a view to putting forward practical recommendations to relevant bodies and mechanisms of the UN. The outcomes will inform a compilation of good practices and recommendations, that will be made available through a report and an online interactive tool (accessible via www.environment-rights.org).
Global consultation
The global consultation was attended by the former and current UN Special Rapporteurs on Human rights and the Environment, and the UN Special Rapporteur on Human Rights Defenders, as well as several representatives of UN agencies.
In the first session of the global consultation, titled "Towards a common understanding of the 'support to EHRDs' concept', Dr Philile Mbatha and Aphiwe Moshani, from Cape Town University, shared their research findings on the role of small-scale fishing communities as EHRDs, bringing in perspectives also on traditional knowledge and customary rights, including in the context of the creation of marine protected areas.
Prof Morgera contributed the following ideas during the session on "how to secure a UN System response to the support (prevention, protection and promotion) needs of EHRDs?":
Ensuring the inclusion of ocean defenders (including children, small-scale fishing communities and indigenous peoples) in UN System's work on EHRDs, which tends to be focused on terrestrial issues;
Mapping the respective mandates and initiatives of different UN agencies with a view to understanding their respective areas of contribution to the protection of EHRDs (from addressing entrenched discrimination in natural resource laws, and supporting an enabling environment for EHRDs, to supporting access to justice), to:

make more accessible a complete set of information on initiatives to support EHRDs within the UN System and by donors;
ensure strategic synergies across the work of different UN agencies; and
identify any gaps.
African consultation
Dr Dylan McGarry and Taryn Pereira from Rhodes University presented their empatheatre methodology and the Coastal Justice Network supported by the One Ocean Hub in South Africa at the third session of the regional consultation devoted to "Existing good practices to support EHRDs and their communities". They explained how academic researchers built partnerships with small-scale fisheries and coastal indigenous communities, and the needs of these communities representatives that act as ocean defenders.
Prof Morgera contributed the following ideas during the session on "Contributing to the full enjoyment of human rights by EHRDs: the role of EHRDs' stakeholders":
Working with UN agencies that advise or provide capacity-building on national legislation on natural resource governance to mainstream requirements for the protection of EHRDs;
Including in UNEP's programme of training for judges a component on the rights and needs of EHRDs;
Providing capacity-building to national human rights bodies in the area of natural resource governance and mediation, to support EHRDs in their interactions with governments and private companies and identify "non-negotiable human rights issues" that may be at stake;
Organize regular consultations with national and local legal aid NGOs that support EHRDs;
Working with universities to support or recognize the value of legal clinics to support EHRDs and local NGOs that work with them, so as to build the capacity of law students (as future legal professionals) to contribute to the protection of EHRDs.
Related items