Postgraduate taught

Science
Welcome to the Faculty of Science
We provide a dynamic, supportive and friendly place to study. The Faculty offers a wide range of postgraduate taught courses and research opportunities designed to offer you advanced skills relevant in today's global workplace.
With the largest number of research students in the University, we investigate the challenges and possibilities of the natural and technological world – from drug discovery and public health to environmental concerns, tackling cybercrime and understanding space.
Multimillion-pound funding from research councils, the EU, the National Health Services, charities and industry ensures our research is relevant and of national and international importance. Delivered by world-class researchers, our Masters programmes provide the opportunity to gain an invaluable postgraduate qualification which will enhance your career prospects.
Discover your Strathlife
Find out all about life at Strathclyde, studying in Glasgow and Scotland.
Discover your Strathlife
At the University of Strathclyde we believe that our ideas can change the world.
Sign up for our virtual visits & meet the student events
Join our events to find out more about study and life at the University of Strathclyde, ask students about their real experiences of Glasgow and the University and anything else you want to know.
Sign up to our events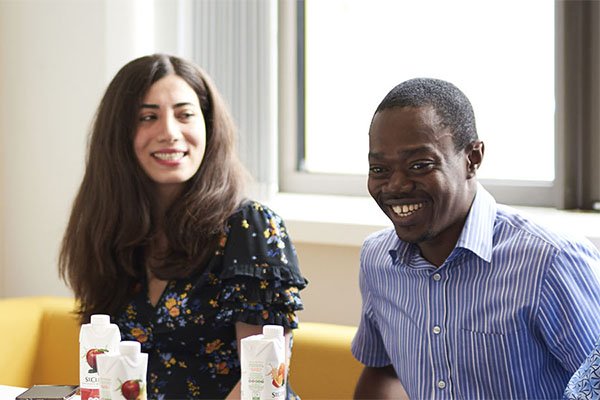 Upcoming events
Join one of our Virtual Postgraduate Events to receive an overview of our January start programmes from academics in the department, learn more about studying your degree at Strathclyde and have the opportunity to ask staff and students any questions you might have in a Q&A session. Please note the events are UK time. Read our privacy notice on how your details will be used.
Computer & Information Sciences
Mathematics & Statistics
Our students
Our campus
Here at Strathclyde, we want you to feel right at home. There's more or less everything you need on campus and for anything else, you have an entire city to choose from. Find out more about our city-centre campus, or take our virtual campus tour.
Our campus
Accommodation
We provide secure accommodation for eligible students and have a dedicated Accommodation Services team to help you all year round.
View our accommodation
Student support
Where to get advice and support
We're here to support and help you throughout your time at Strathclyde. All of our services are available to all students.
Disability & wellbeing
Our Disability & Wellbeing Service helps students with mental health and wellbeing support, disability and general health support. We also have a number of classes and groups that you can take part in.
If you're absent from classes due to illness, please refer to the Personal Circumstances Procedure to ensure your absence is recorded.
Contact us
For any questions about studying at the Faculty of Science please email