Starting out at uni is exciting but it's normal for there to be a few nerves. Below is some advice on settling in with tips from freshers who've been through it all before you!
Get involved
The first few weeks are a chance to try new things and make friends. Get involved in as many of the activities as you can - it's the best way to meet people. You could end up making friends for life! There are hundreds of clubs and societies and you'll find something for everyone.
"I met many people joining sports teams so even if you've never tried any sports before, get involved as you may find that you actually really enjoy it, and you can make friends along the way."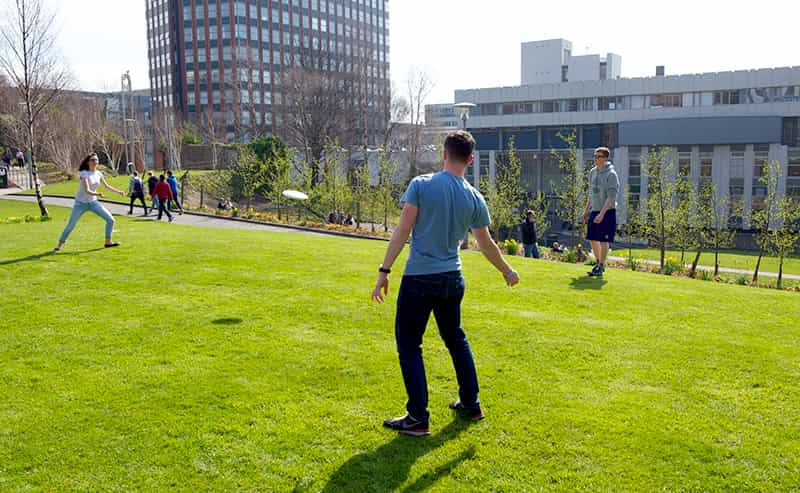 It's good to talk
Don't be afraid to talk to people, whether it be in class, the Union or the library. Everyone is in the same boat and you'll likely find they're glad of the conversation too!
"If you're worried about making friends, realise that absolutely everyone is. Go up and talk to people because everyone is looking to be spoken to."
Attend inductions
There are various inductions during Freshers' Week. From your faculty induction to the University library, make sure you attend everything that's relevant to you. It's the best way to find out what you need to know and will keep you right as you settle into Strathlife.
"I strongly advise any new first year students to attend their respective induction days, and to also try to get along to as many Freshers' events around campus as possible! I felt that both of these helped tremendously in terms of confidence, and also in making many friends"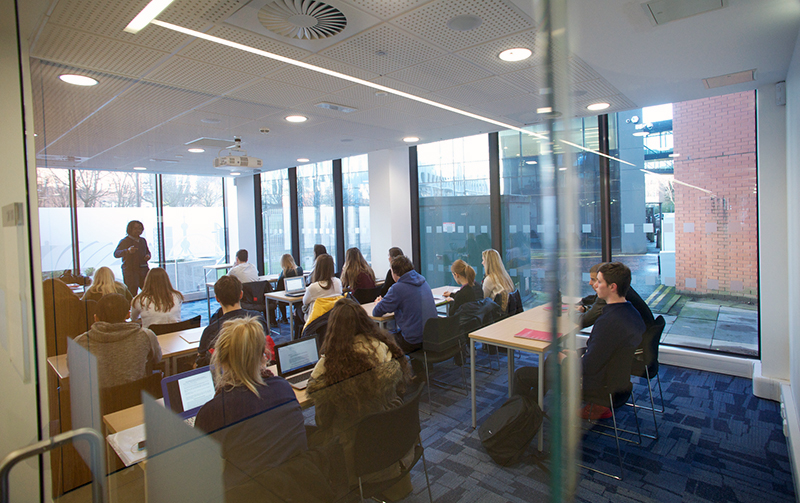 Ask for help
The University has a great support network for students. We want you to have the best experience while at Strathclyde and we're here to help every step of the way. We can help with various issues including:
Your lecturers and course supervisor are also great sources of help and support so don't be afraid to ask.
"Use the support systems in place, the staff in financial services in particular are really friendly. If you're in doubt about anything, course related or not, ask someone."
Use Myplace
Myplace is a great resource for keeping on up to date. Here you can check your classes and find out what's going on around campus.
"Regularly check Myplace as there are updates all the time on the modules which helps you before lectures and tutorials."
Manage your budget
Keep on top of your finances. Make sure you know how much money goes in and out of your bank account. Most banks have mobile apps making it easy to quickly check.
"Make sure you know exactly how much, when, and from where your money and income is coming, how much you'll spend in the first few weeks. Look for deals and try to stretch money and food as far as possible."
Have fun
While you're all here to further your education, attending uni also makes for some of the best times of your life. Immerse yourself in it, make friends, and join societies and clubs. Enjoy life in the city where #PeopleMakeGlasgow! We've got a great culture, there's lots to do and see and we know you'll love your time here.
Remember to follow us on social media and share your experiences using #strathlife. We love seeing what you all get up to!