University governance

University Court
The Court is the overall Governing Body of the University and is responsible for overseeing the management and administration of the whole of the revenue and property of the University.
Court is also responsible for academic governance but, on matters relating to the academic work of the University, Court will normally only act on the recommendation of the Senate.
The current membership of Court is drawn from the University's external and internal communities, and includes co-opted lay members, academic and professional services staff, Students' Association representatives, the Principal and Vice-Principal and representatives from local government.
Court currently has 25 members, the majority of whom are co-opted lay members (ie neither members of University staff nor students).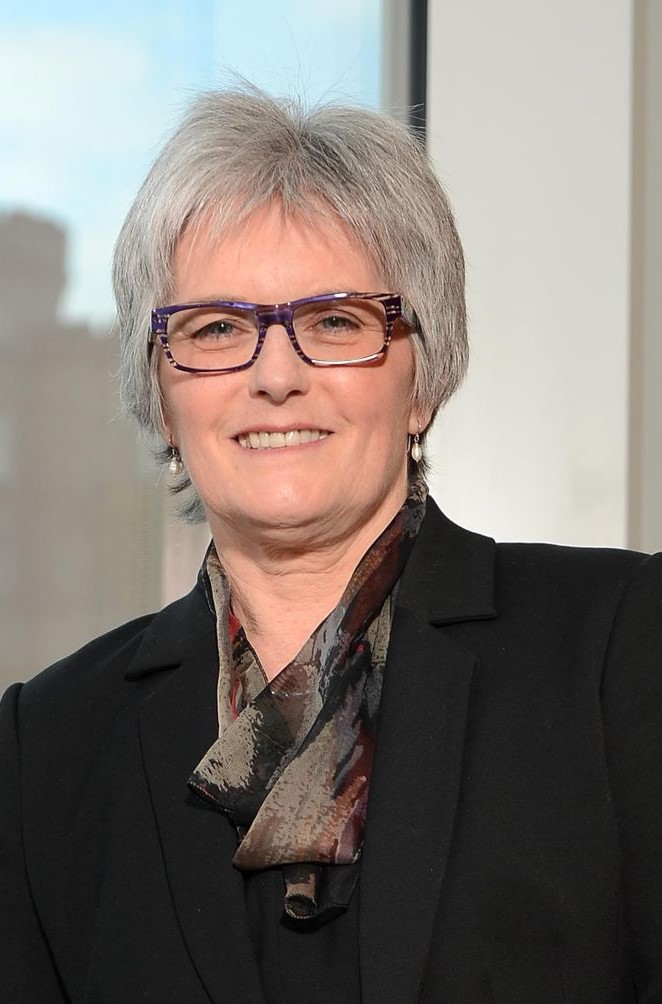 Dame Sue Bruce (to 2023) - Convener
(co-opted and appointed Convener in 2017)
Committees: Court Business Group, Court Membership Group, Remuneration
Electoral Commissioner - Scotland
Former Chief Executive of Edinburgh City Council (2011-2015)
Non-Executive Director of SSE Plc
Chair of the Royal Scottish National Orchestra (RSNO)
Visiting Professor, Strathclyde Institute of Public Policy (non-staff)
Strathclyde alumna – MPhil, LLB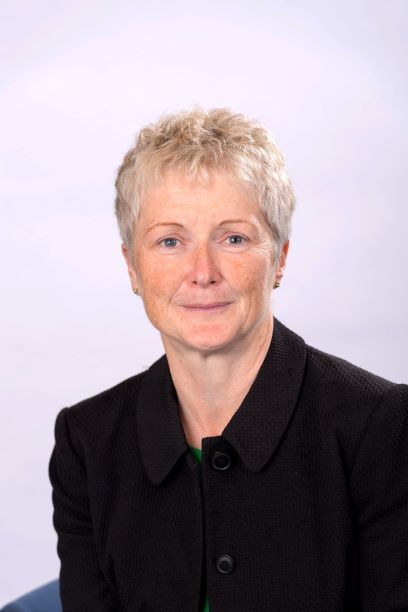 Paula Galloway (to 2025) - Vice-Convener
(appointed in 2017)
Committees: Audit & Risk (Convener), Court Business Group, Court Membership Group
Former Partner and Head of Audit, French Duncan LLP
Former Audit Director, KPMG
Chartered Accountant with expertise in providing audit and related services to a diverse client portfolio
Governor, The High School of Glasgow
Ronnie Cleland (to 2022) - Senior Deputy Convener & Deputy Convener (Staff)
(co-opted in 2008, appointed Vice-Convener in 2012)
Committees: Court Business Group, Staff, Court Membership Group, Remuneration
Former Scottish Chair of Odgers Berndtson (2006 - 2013)
Chair of Audit Scotland Board (2010-2014)
Chaired various NHS organisations in Scotland (1992-2011)
Board member of Beatson Cancer Charity (2014-present)
Member of the Judicial Panel of the Scottish Football Association (2012-present)
Strathclyde alumnus – BA Arts & Social Studies (1968)
Gillian Hastings (to 2023) - Treasurer
(co-opted in 2011, appointed Treasurer in 2017)
Committees: Court Business Group, Court Membership Group, Estates, Remuneration, Enterprise and Investment
Finance Director, Deep Casing Tools
Non-Executive Director, Livingston James
Chartered Accountant
Formerly Corporate Finance Partner, Ernst & Young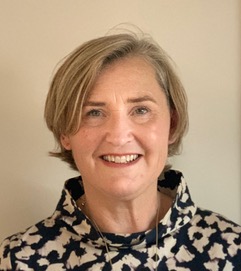 Virginia Beckett (to 2025) - Deputy Convener (Estates)
(appointed in 2020)
Committees: Court Business Group, Estates, Court Membership Group
CEO at Regent Capital Plc
Director of New Resource Partners
Fellow of the Royal Institution of Chartered Surveyors
SPF Working Group Advisory - Section 63 of the Climate Change (Scotland) (2009)
Scottish Property Federation/British Property Federation
Investment Property Forum
Formerly Director CBRE Capital Markets
Alison Culpan (to 2023)
(appointed in 2014)
Committees: Court Membership Group, Audit & Risk
Director, ABPI Scotland (2017 to present)
Director, Government Affairs, GSK (2012-2017)
Chair, ABPI Government Affairs and Life Sciences Group (2014 to 2017)
Formerly Lay Governor on the Court of Glasgow Caledonian University (2000-2008)
Strathclyde alumna – LLB Law (1999)
Malcolm Roughead OBE (to 2023)
(appointed in 2014)
Committees: Staff, Enterprise & Investment
Chief Executive, VisitScotland
Formerly various roles at Guinness
Awarded an OBE in 2006 New Year Honours list
Susan Kelly (to 2023)
(appointed in 2014)
Committees: Enterprise & Investment
Head of Finance, Board Member and Partner, Maclay Murray & Spens LLP
Strathclyde alumna – LLB (1990), Diploma in Legal Practice (1991)
Brenda Wyllie (to 2022)
(appointed in 2018)
Committees: Audit & Risk
Area Manager (Northern North Sea and West of Shetland) for the Oil & Gas Authority
Former senior engineering and production roles with Oil & Gas UK, CNR International, BP and Hess
Director of Strategy for the Society of Petroleum Engineers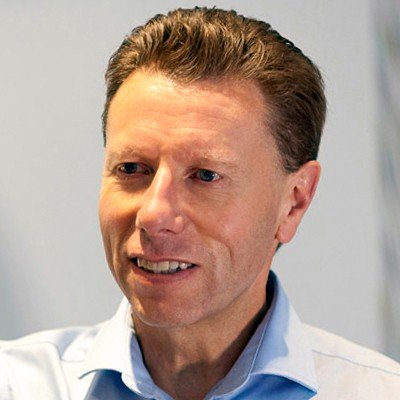 Stephen Ingledew (to 2024)
(appointed 2019)
Committees: Staff
Chief Executive of FinTech Scotland
Previously held senior executive roles in financial services companies, including Standard Life and Barclays
Non-Executive Director, Marketing Edinburgh Ltd
Member of UK Department of International Trade FinTech Steering Board
Member of Edinburgh and South East Regional Enterprise Council
Member of Scottish Govt Digital Transformation Steering Board
Member of Scot Tech Board for Law Society of Scotland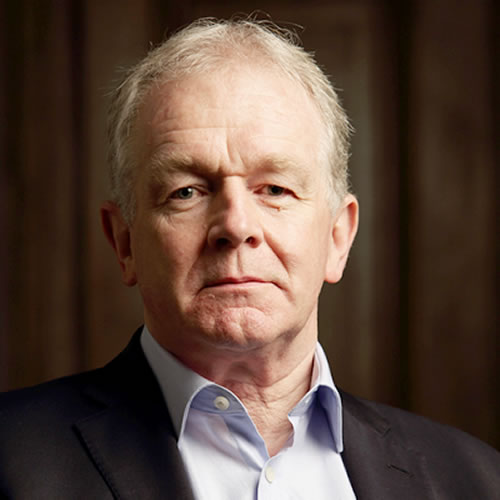 Peter Young (to 2024)
(appointed in 2019)
Committees: SACSOH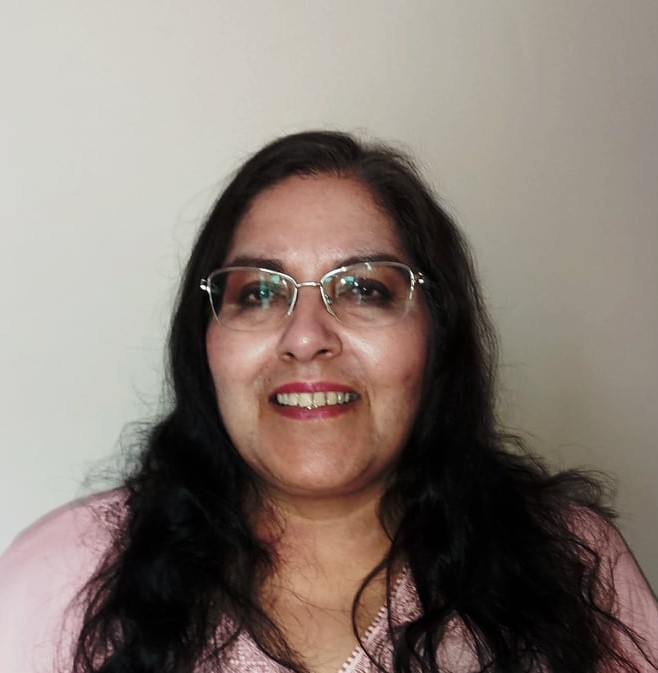 Neelam Bakshi (to 2022)
(appointed in 2021)
Committees: Estates
Self Employed Management Consultant (NB Associates)
Board Member of Judicial Appointments Board Scotland, Chair Audit & Risk Management Committee (2016-2019)
Tribunal Member, Social Entitlement Chamber 1st Tier
Tribunal Member Employment Tribunals Scotland (ETS)
Public Appointments Adviser, Ethical Standards Commissioner, Scotland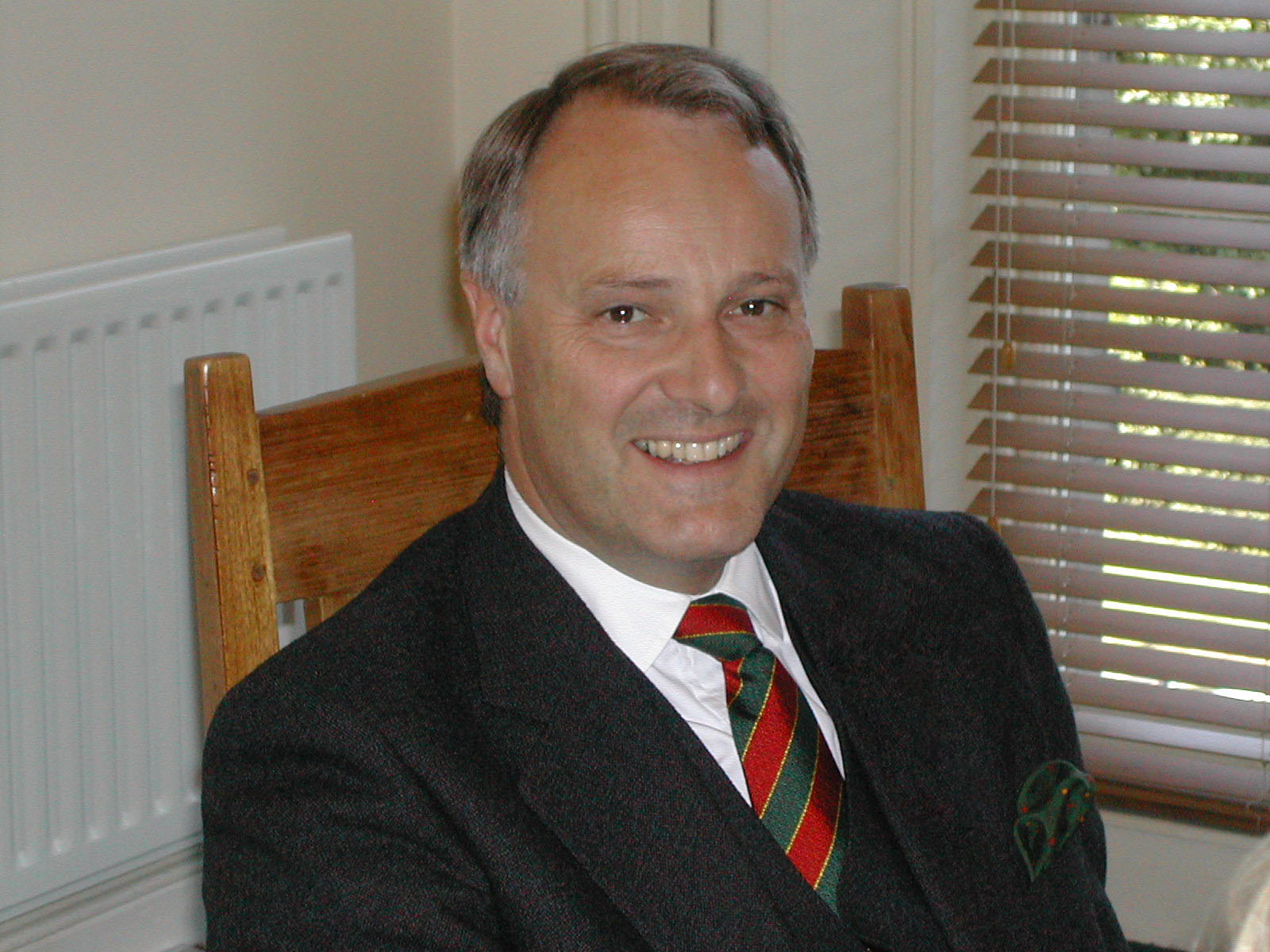 Melfort Campbell (to 2022)
(appointed in 2021)
Committees: Audit & Risk, Remuneration
Member Scottish Energy advisory board
Co-Chair of the Energy Transition Strategic Leadership group
Former board member of Scottish Enterprise
Former chair of CBI Scotland
Scottish Government Expert Commission on maximizing the value from the UKCS
Chair Robert Gordon University Foundation
Board Member of Buffalo Energy Ltd, Fast 2 Fibre and Imes Group Holdings Ltd
Visiting Professor, Faculty of Engineering (non-staff)
Fellow of the Royal Society of Edinburgh
Mary Jo Jacobi (to 2022)
(appointed in 2021)
Non-executive Director and member of Remuneration and Nominations committees: The Weir Group plc
Managing Director, Mary Jo Jacobi Consulting LLC
Senior Advisor , Boston Consulting Group
Council Member, GLG Research
Special Projects Associate , International Marketing Partners
Advisory Board Member, Wings for Growth Women's Initiative for Nurturing Growth and Success
Board Mentor, CriticalEye, the Community of Leaders
Faculty Member, GLG Institute, New York
Advisory Board Member, IE University International
Advisory Board Member, Rothermere American Institute International
Advisory Board Member, Hudson Institute Center for Global Prosperity
Fellow, Royal Society for the Encouragement of Arts, Manufacture and Commerce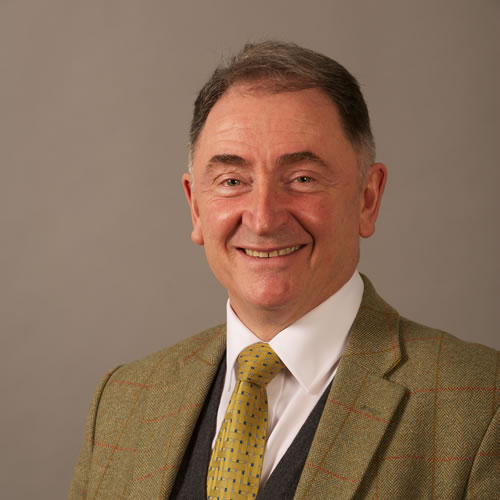 Professor Sir Jim McDonald: Principal & Vice-Chancellor
(appointed Principal in 2008)
Committees: Court Business Group, Court Membership Group, Staff, Estates, Enterprise & Investment
Rolls-Royce Professor of Electrical Power Systems since 1994
Non-Executive Director and Deputy Chair, Offshore Renewable Energy Catapult; Non-Executive Director, Weir Group Plc; Co-Chair, Scottish Energy Advisory Board; Chair and Trustee, Glasgow Science Centre; Chair, Glasgow Economic Leadership Board
Formerly Deputy Principal and Head of Department of Electronic & Electrical Engineering
Knighthood, Queen's Diamond Jubilee Honours (2012)
Strathclyde alumnus – undergraduate, MSc and PhD degrees in Engineering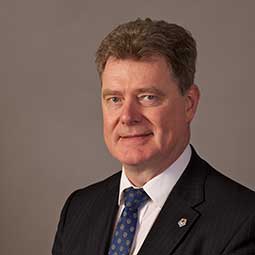 Professor Scott MacGregor
(appointed Vice-Principal in 2014)
Committees: Court Business Group, Court Membership Group, Estates
Professor of High Voltage Engineering since 2001
Founder and co-Director of the Robertson Trust Laboratory for Electronic Sterilisation Technologies and Head of the High Voltage Technologies Group
Formerly Executive Dean of the Faculty of Engineering (2010-14)
Strathclyde alumnus – BSc and PhD degrees in Engineering
Members elected by the Senate
Linda Brownlow (to 2023)
(appointed in 2020)
Committees: Court Membership Group
Head of School of Education 2018 - present
Deputy Head of School 2014-2018
PGDE Course Leader 2010-2015
C0-chair of Scottish Government Teacher Workforce Advisory Group
Member of GTCS Working Group for the revision of the GTCS Entry Memorandum
Member of Scottish Government COVID Education Recovery group Work stream 7
Strathclyde representative on Scottish Council of Deans of Education
UCET representative
Member of Open University Advisory group
Interests: Enterprise / Entrepreneurial Education, Literacy, Leadership
Professor Jan Sefcik (to 2024)
(appointed in 2021)
Committees: Court Business Group
Head of Department of Chemical and Process Engineering
Members elected by Academic Professional staff
Professor Jonathan Delafield-Butt (to 2024)
(appointed in 2021)
Professor of Child Development
Director of the Laboratory for Innovation in Autism
Members elected by Professional Services staff
Elaine Blaxter (to 2024)
(appointed in 2021)
University Librarian & Head of Library Services
Chartered member of the Chartered Institute of Library & Information Professionals (CILIP)
Committee Member of the Scottish Consortium of University & Research Libraries (SCURL)
Past national Chair of the British and Irish Association of Law Librarians (BIALL)
Fellow of the Higher Education Academy (Advance HE)
Members appointed by the University's formally recognised Trade Unions
Andrew Eccles (to 2023)
(appointed in 2020)
Social scientist in the School of Social Work & Social Policy at Strathclyde
Research and teaching primarily around policy implementation - policy discourses, policy instruments, and ethical tensions in decision making
Published work in journals with a focus on linking policy theory to practice; commissioned research and knowledge exchange for the voluntary sector, local government, and health boards
Fellow of the Royal Society of Arts
Strathclyde alumnus
William McLachlan (to 2023)
(appointed in 2020)
Security Warden
Branch Treasurer, Unite The Union Strathclyde University Branch
Chair, Glasgow Provan Constituency Labour Party
Chair, Friends of Alexandra Park
Chair, Glasgow east-centre crime prevention panel
Members elected or appointed by the University of Strathclyde Students' Association
Benn Rapson (to 2022)
(appointed in 2021)
Committees: Court Business Group, Court Membership Group, Estates
Student President, Strath Union
Kirsty Bannatyne (to 2022)
(appointed in 2021)
Vice President of Sport, Strathclyde Students' Union, and President of the Sports Union
2021 graduate, BA (Hons) in Marketing
Sponsorship Officer for the Sports Union Executive Committee in 2020/21
Communications Officer for Scottish Student Sport Tennis in 2020/21
Members appointed by external organisations
Councillor Ruairi Kelly
(appointed in 2019)
SNP Councillor for North East Glasgow
Convener, Glasgow City Council Contracts and Property Committee
Member, City Administration Committee
Member, Finance and Audit Scrutiny Committee