Fraser of Allander Institute
Economic Futures Initiative
The FAI plays host to The Economics Future Initiative, which seeks to support work placements for undergraduate and postgraduate students from an economic or economy-relayted discipline, to gain experience in an applied economics capacity in academic, public policy or business.
In collaboration with The Scottish Funding Council, The Scottish Fiscal Commission and University of Stirling, the programme aims to create more opportunities for students who are interested in a career within applied economics.
It will also include a series of training events with leading applied economists where the focus will be developing the skills of an applied economists, this includes skills such as policy evaluation, economic modelling and data analysis.
In its pioneer year, there were 8 placements, detailed below:
Scottish Fiscal Commission
Gary Mullins, University of St Andrews
Project: House Prices
Michaela Vahovska, University of Glasgow
Project: Income Tax
Fraser of Allander Institute
Sophie Eales White, University of Edinburgh
Project: Subjective Wellbeing
Julia Robbie, University of Strathclyde
Project: Impact of the Scottish Professional Football League clubs on the Scottish economy
Scottish Funding Council
Callum McGrath, University of Edinburgh
Project: Investment in Post-School Education
Christopher Arrowsmith, Heriot-Watt University
Project: Funding for Access and Retention
University of Stirling
Mairi McHale, University of St Andrews
Project: O*NET Project
Ewan Thomson, University of Dundee
Project: HAGIS Project
If you are interested in getting involved in the Economic Futures Initiative, you can find out more at https://www.economicfutures.ac.uk/ or email the team at economicfutures@strath.ac.uk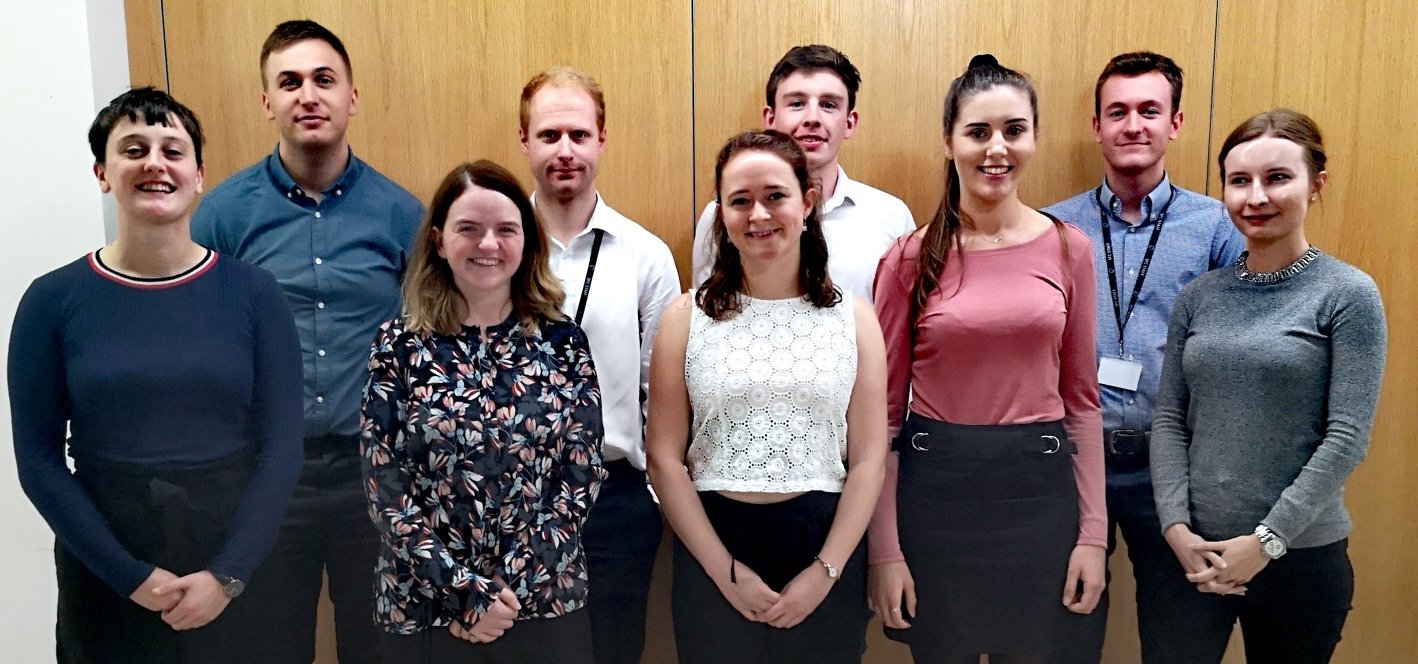 The 2019 Economic Futures Interns pictured with FAI Deputy Director Mairi Spowage
Internships
We also play host to a number of summer internships through both the internal 'ResearchInterns@Strathclyde' and Carnegie Vacation Scholar Programmes. The programmes aim to give penultimate year Strathclyde students the opportunity to work on a research project over 6-12 weeks, in order to gain insight and knowledge into the career of an applied economist within an academic setting.
Some examples of our interns work:
Contact FAI
Address
Fraser of Allander Institute
Strathclyde Business School
University of Strathclyde
199 Cathedral Street
Glasgow
G4 0QU