Key facts
Start date: September

Accreditation: Fully recognised by the Institute of Historic Building Conservation (IHBC)

Study mode and duration: MSc: 12 months full-time; 24 months part-time
Study with us
fully recognised by the Institute of Historic Building Conservation (HBC)
design-orientated and research-based course
gain skills and knowledge to produce an architectural conservation and design project
benefit from teaching by leading experts
Back to course
Why this course?
Architectural conservation is an emerging area of work which requires specialist training and knowledge to deal with its multidisciplinary and interdisciplinary nature. It requires the development of a critical approach for the analysis and design of the intervention, informed by the shared international principles and the specific nature and context of the historic building to be conserved. The course provides a platform for collaboration with both practice and research partners, architectural critique, and discussion and debate.
Architectural conservation – the action of conserving built heritage while maintaining its values - is practiced differently across the world; sometimes not at all due to cultural and economic constraints.
We need to attract new talent to the field of architectural conservation. To work with historic buildings is an enriching experience, which combines the creative aspects of designing a new building with the in-depth research required to understand in full the building and its context. Working with historic buildings is also a great training to improve the design of new buildings, as you learn a great deal about the importance of design ideas, innovation, durability and care. It is also a very sociable work, interacting with a variety of people from all backgrounds, joining forces in helping current generations to enjoy historic buildings, to create community identities around them, and to transmit the buildings and their values to the future.

Glasgow and its surrounding area provide an excellent location for the course, with architectural heritage from all periods, from Roman to Medieval, Georgian, Victorian and contemporary, without forgetting the better known Charles Rennie Mackintosh and Alexander 'Greek' Thomson's buildings. Strathclyde has a lively international community of staff and students and we enjoy a privileged position in the centre of Glasgow.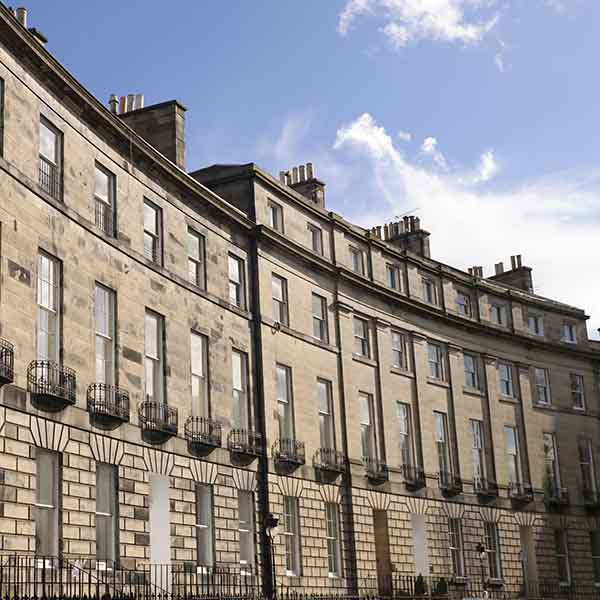 There is constant exchange among the students in the workshops, the library, the corridors. The whole environment both encourages and facilitates learning.
Estefania Macchi, student

What you'll study
The course is a platform for:
collaboration with both practice and research partners
architectural critique
discussion and debate
All full-time students take instructional classes and a design project in the first two semesters. MSc students then complete a dissertation project.
Compulsory taught classes are delivered intensively, making them more accessible to part-time students and Continuing Professional Development (CPD). Areas explored in classes include:
theory
history
survey
investigations
legislation
materials
structures
The course is informed by the outcomes of the research being carried out at the Architectural Design and Conservation Research Unit (ADCRU). It is a platform for collaboration with both practice and research partners; architectural critique, discussion and debate are fundamental parts of the course.
Open Access
Open Access modules are offered on individual modules from the MSc programme. They can be taken as stand-alone CPD options or gradually built towards a qualification.
Open Access students may transfer onto a part-time MSc or PgDip programme to complete their studies (subject to a maximum period of time).
Accreditation
The course is fully recognised by the Institute of Historic Building Conservation (IHBC). The IHBC is the principal professional body for building conservation practitioners and historic environment specialists working in United Kingdom.
The course also conforms to the internationally recognised Guidelines for Education and Training in the Conservation of Monuments, Ensembles and Sites adopted by the International Council on Monuments and Sites (ICOMOS). These criteria are used by professional institutes for the assessment of evidence and professional accreditation in conservation.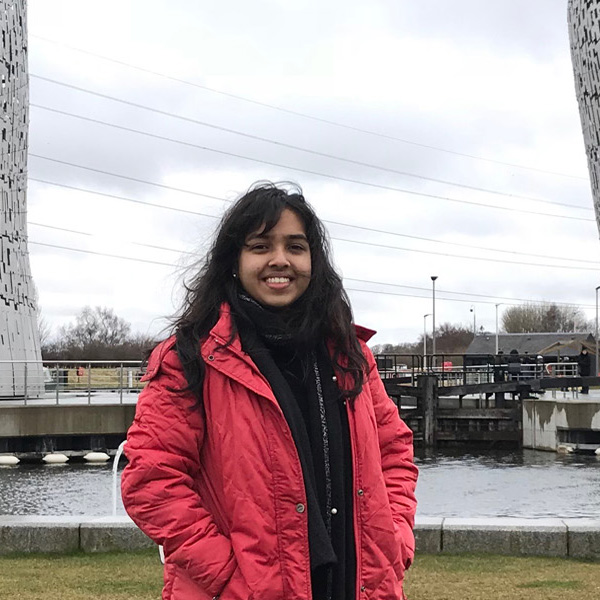 I chose Strathclyde because of the University's ranking for architecture, its location, its facilities and the opportunity to live in Glasgow.
Sharayu More
Compulsory classes
The class aims to provide knowledge and understanding of conservation principles and ethics.
It will immerse you into the history and theory of conservation, reviewing the main international and local schools of thought, understanding how they developed and relating them to practical realisations.
You'll be introduced to the wider picture of conservation, including the evolution of planning conservation and the understanding of the issues of public interest and economics.
Architectural & Construction History
This class aims to present architectural and construction history both as the wider context of the buildings and as tools for its analysis.
The course will provide an alternative reading of architecture through the technical historical processes and culture that produced them.
It'll reflect on the complex array of context, conditions and their interaction during the historic development of buildings.
Urban History will be also introduced within this module.
Legislation & Regulations
This class aims to give the regulatory and statutory framework, internationally, nationally and locally, for the conservation of:
historic buildings
historic areas and towns
archaeological sites,
historic and cultural landscapes giving you the opportunity to learn from their development in different countries.
It will include planning and funding aspects as well as the importance of recording, including explanation of the role of the Heritage at Risk Register in England and the Buildings at Risk Register for Scotland.
Survey, Preliminary Studies & Investigations in Architectural Heritage
This class aims to introduce and overview the research methodology and techniques used in the study of historic buildings.
You'll be able to identify survey, assess and analyse the buildings and sites as well as the sources available for its study.
It will bring the archive research, building analysis and historiography of a historic building together with more technical surveying methods and condition recording techniques. A unified approach to the analysis of a building is then promoted that will help you make informed choices during the design of an intervention.
As part of the discipline for this research, you'll be introduced to existing practices such as working through a model template of a Conservation Management Plan and/or Conservation Area Appraisal.
You'll understand the importance of the sound preliminary studies in order to identify and assess the significance of a building, including identifying critical aspects to take in account in the intervention.
The class aims to introduce and overview specific pathologies of the main historic and modern materials, developing the required technical competence in historic building conservation.
It'll examine key construction materials, will explore their most common pathologies and their mechanisms of decay.
You'll be introduced to current practices of building condition surveys, giving them the opportunity to develop their skills in assessing condition. You'll learn how to develop appropriate methodologies in accordance with the specific building or site.
Elective classes
Choose from the following:
Urban History
Urban Theory
Real Estate Development
Urban Design Policy and Practice
Sustainability
Construction Project Management
Compulsory classes
Conservation Design Project
You'll develop a project integrating the knowledge acquired in the rest of the modules, with an additional element of project management and finances.
The final aim is to establish a sound conservation strategy and design for the proposed historic building and surrounding area, establishing the levels of intervention required and possible phases.
Ultimately, you'll be able to devise architectural, structural and constructional strategies for the proposed intervention. It'll demonstrate an understanding and critical interpretation of the complex problems of historic buildings as well as a suitable design skills to enhance their conservation and transmission to the future.
This project can be further developed during the final project/dissertation.
Structural Repairs & Strengthening
The class aims to offer an overview of the specific technical problems of historic buildings in terms of their structural integrity.
Initially, you'll develop an understanding of the various levels of structural surveys and an ability to identify the origin of observed defects, problems and failures.
To this aim, it is important you integrate knowledge of the main structural theories, construction techniques and the properties of building materials, allowing you to develop a method to assess the evolution of the structural behaviour of a building.
The range of repair and strengthening technology is subsequently outlined as a logical outcome of the integration of the above knowledge. Your ability to design appropriate remedial works will be assessed by a structural strengthening project.
Conservation Materials Technology
The class aims to introduce and overview specific materials, developing technical competence in historic building conservation and repair.
You'll be introduced to the decision-making process concerning the assessment and selection of appropriate conservation and repair techniques as well as to the employment of specialists.
You'll become familiar and will understand the nature and use of materials, being able to reflect on the impact of materials and techniques choices on in the conservation of the building.
The final aim is that you'll be to identify and assess the most suitable conservation techniques and the way to prevent future material decay in the building. You'll be able to develop the most appropriate methodologies and procedures for the particular building under consideration, and justify that they follow good conservation practice.
Dissertation
MSc students only
Dissertation & Elaboration of Conservation Design Project
The aim of the dissertation project is to further exercise and demonstrate independent research abilities and project development skills.
You'll have the choice to develop the Conservation Design Project, as an Advanced Conservation Design Project (including a written thesis) or to produce a written dissertation expanding the outcomes from the Conservation Design Project.
In both cases, you should combine many of the aspects learned during other modules within a specific topic and a coherent body of work.
The dissertation project should demonstrate a substantial theoretical argument, critically reviewing you own work and reflect upon specific theoretical and practical issues of architectural conservation.
Chat to a student ambassador
Want to know more about what it's like to be a student at the University of Strathclyde? A selection of our current students are here to help!
Our Unibuddy ambassadors can answer all the questions you might have about courses and studying at Strathclyde, along with offering insight into their experiences of life in Glasgow and Scotland.
Chat now!
Assessment
Formative assessment will take place throughout the course.
You'll be assessed through lectures, seminars, interim Studio Reviews and workshops, supported by student presentations, symposia and peer feedback.
Methods of teaching vary; some subjects are formally taught using lectures and seminars, others use a mix of methods which may incorporate small projects.
The main architectural conservation project is a studio based project which involves one-to-one tuition and appraisals in review seminars. Team teaching techniques are used in several projects and increasing use is made of student peer group reviews. Summative assessment will be through:
studio reviews
individual written essays and reports
oral presentations
dissertation - directly linked to the conservation project
Learning & teaching
The course is balanced between theory and practice. It's delivered through:
lectures
workshops
studio-based, and seminar-led learning, by staff and visiting experts from the UK and overseas
The course is a platform for collaboration with both practice and research partners; architectural critique, discussion and debate are fundamental parts of the course.
Facilities
Studios
There are two fully-networked design studios; one dedicated to student self-study, the other to interactive design teaching.
Library
In addition to the main University library, we have our own, on-site, reference library. Our collection is developed in direct response to the teaching delivered in the department.
Workshop
A full range of hand and portable power tools are available (complete with instruction).
PC Lab
Our lab computers have AutoCad and InDesign. We also offer plotter printing, scanning and laser cutting services.
Teaching staff
Course director, Cristina González-Longo, is an academic, researcher, chartered architect and RIBA Specialist Conservation Architect, the highest accreditation level offered by the Royal Institute of British Architects in UK. She's had a leading role in many well-known projects such as the conservation and conversion of Queensberry House, a seventeenth-century Grade A Listed Building, part of the Scottish Parliament complex.
Honorary lecturers
Mr John Addison
Ms Liz Davidson OBE
Mr Ranald MacInnes
Dr Aonghus MacKechnie
Dr Deborah Mays
Dr David Mitchell
Dr Charles Wemyss
Guest Lecturers/speakers
You'll benefit from a large number of government, local authority and industry partners, who'll lecture on up-to-date current practices, with a diverse point of views.
Back to course
Entry requirements
Academic requirements/experience

Normally a first-class or second-class honours degree (or international equivalent) in Architecture, Structural or Civil Engineering.

Consideration will also be given to candidates with other relevant professional qualifications in a discipline related to the built environment and/or professional experience.

Evidence of motivation will be sought. A portfolio of project work may be required from studio-based first qualification holders.

English language requirements

If English is not your first language, please visit our English language requirements page for full details of the requirements in place before making your application.
Pre-Masters preparation course
The Pre-Masters Programme is a preparation course held at the University of Strathclyde International Study Centre, for international students (non EU/UK) who do not meet the academic entry requirements for a Masters degree at University of Strathclyde. The Pre-Masters programme provides progression to a number of degree options.
Upon successful completion, you'll be able to progress to this degree course at the University of Strathclyde.
International students
We've a thriving international community with students coming here to study from over 140 countries across the world. Find out all you need to know about studying in Glasgow at Strathclyde and hear from students about their experiences.
Visit our international students' section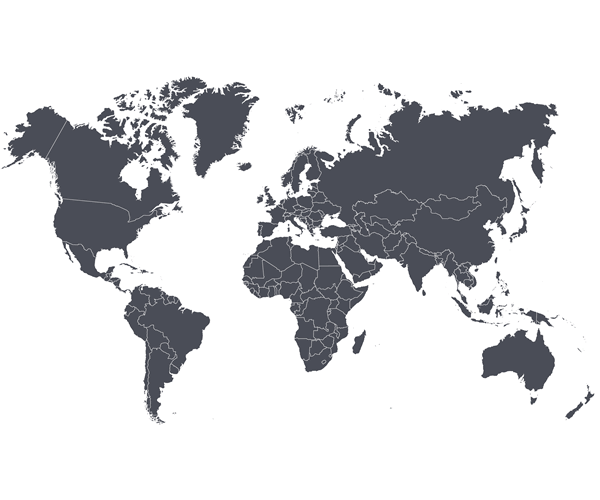 Back to course
Fees & funding
All fees quoted are for full-time courses and per academic year unless stated otherwise. Open Access modules are offered on individual modules from the MSc programme, which can be taken as stand-alone CPD options or gradually built towards a qualification.
Fees may be subject to updates to maintain accuracy. Tuition fees will be notified in your offer letter.
All fees are in £ sterling, unless otherwise stated, and may be subject to revision.
Annual revision of fees
Students on programmes of study of more than one year should be aware that tuition fees are revised annually and may increase in subsequent years of study. Annual increases will generally reflect UK inflation rates and increases to programme delivery costs.
Go back
Scotland

£12,950

England, Wales & Northern Ireland

£12,950

International

£28,250

Additional Costs

books & printed materials – £250
study trips (optional) – £250
drawing materials – £100
model making – £200
miscellaneous costs – £120

International students

International students may have associated visa and immigration costs. Please see student visa guidance for more information.

Available scholarships

Take a look at our scholarships search for funding opportunities.
How can I fund my course?
Go back
Scottish postgraduate students
Scottish postgraduate students may be able to apply for support from the Student Awards Agency Scotland (SAAS). The support is in the form of a tuition fee loan and for eligible students, a living cost loan. Find out more about the support and how to apply.
Don't forget to check our scholarship search for more help with fees and funding.
Back to course
Careers
We work closely with the University's Careers Service. They offer advice and guidance on career planning and looking for and applying for jobs. In addition they administer and publicise graduate and work experience opportunities.
Areas of employment for graduates are numerous. They can work as independent professionals in conservation or for architectural firms all over the worlds. The completion of the Masters will give a variety of opportunities:
IHBC affiliate member with option to progress to full membership
RIBA Conservation Registrant (CR) and/or RIAS Accredited Conservation Architect
progress to RIBA Conservation architect (CA), RIBA Specialist Conservation architect (SCA) and/or RIAS Accredited or Advance Conservation Architect
progress to Conservation Accreditation Register for Engineers (CARE), the joint register between the Institution of Civil Engineers (ICE) and Institution of Structural Engineers (IStructE)
We work with a large number of government, local authority and industry partners, offering potential placement opportunities for students to work after their postgraduate degree study.
Heritage is recognised as a sector of international strategic importance. Local authorities and communities are also very interested in preserving their heritage. The conservation of historic buildings becomes more and more a day to day activity for architects and engineers.
Potential careers include:
conservation architect in architectural firms
conservation engineer in engineering firms
conservation Officer in local authorities
work in UK government agencies: Historic Scotland, English Heritage, CadW and the Environment and Heritage Service in Northern Ireland
architect/conservation officer in other countries for government and local authorities
work in UK and internationally architect/conservation officer for conservation organisations and charities such as UNESCO, ICOMOS, Council of Europe, ICCROM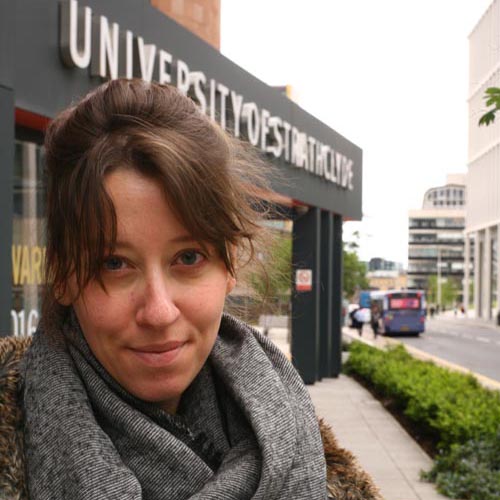 Strathclyde is a university with an excellent reputation, very research-oriented and the Faculty of Engineering is one of the highest-ranking engineering faculties in the UK..
Noemi Giovelli
Glasgow is Scotland's biggest & most cosmopolitan city
Our campus is based right in the very heart of Glasgow. We're in the city centre, next to the Merchant City, both of which are great locations for sightseeing, shopping and socialising alongside your studies.
Life in Glasgow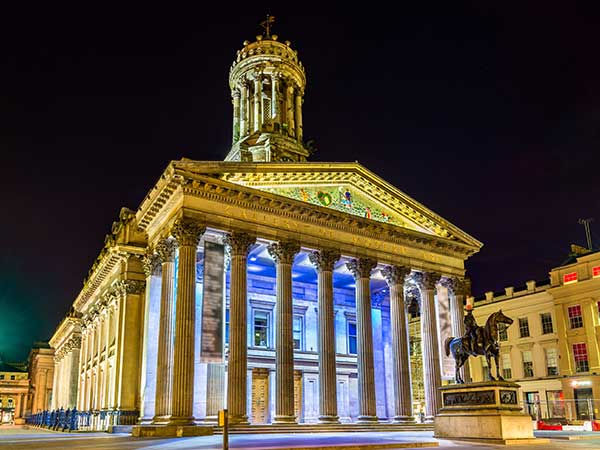 Back to course
Apply
During the application process, you're required to upload the following supporting documents. If these are not provided, we'll not be able to process your application:
certified individual semester mark sheets/academic transcript showing subjects taken and grades achieved for all qualifications; please note consolidated transcripts are not accepted

if still studying, provide individual semester mark sheets to date
certified degree certificate for all qualifications
provide evidence of suitable English language proficiency if English is not your first language, or you're not from a "UKVI recognised "Majority English Speaking" country"; check the University's language requirements
if you have been out of full-time education for over two years, provide a CV, detailing employment history, organisations worked for, and a brief description of roles and responsibilities
a design portfolio, showcasing examples of your recent work
a personal statement
a copy of your passport containing your photo and passport number
a copy of your sponsor letter/scholarship award (if appropriate)
names, job titles and email addresses for two nominated referees
Architectural Design for the Conservation of Built Heritage
Architectural Design for the Conservation of Built Heritage
Architectural Design for the Conservation of Built Heritage
Architectural Design for the Conservation of Built Heritage
Architectural Design for the Conservation of Built Heritage
Have you considered?
We've a range of postgraduate taught and Masters courses similar to this one which may also be of interest.