Key facts
Start date: January

Accreditation: AACSB, EQUIS & AMBA

Study mode and duration: MSc: 12 months full-time
Study with us
Strathclyde's MSc in Digital Marketing Management has been developed in collaboration with industry in response to a growing need for graduates with digital marketing skill
gain an understanding of digital technologies and their application for business purposes
learn about digital marketing in practice with hands-on experience of established and emerging digital media
benefit from the involvement of industry partners
Back to course
Why this course?
Based in Strathclyde Business School's highly-acclaimed Department of Marketing, the course curriculum draws on leading academic experts from across the Business School. The course also benefits from the University's established relationships with industry and the involvement of industry partners in the development and delivery of the programme. This approach ensures that Digital Marketing Management meets the changing needs of the digital workplace and enables you to acquire the latest knowledge, best practice and the specialist skills to develop your career in digital marketing.
The eMarketing in Practice class is developed and delivered in collaboration with digital marketing professionals from a leading digital media agency. Experts will share their knowledge of digital marketing in practice, offering you an understanding and hands-on experience of established digital media, as well as emerging media.
The extent of industry collaboration and involvement in our Digital Marketing Management programme makes it an exceptional choice for your career progression.
In the Digital Transformative Project, you'll take part in a Digital Marketing Clinic where local businesses will present their digital marketing challenges and operational issues. You'll assist a business to develop a formal solution via a digital transformation plan.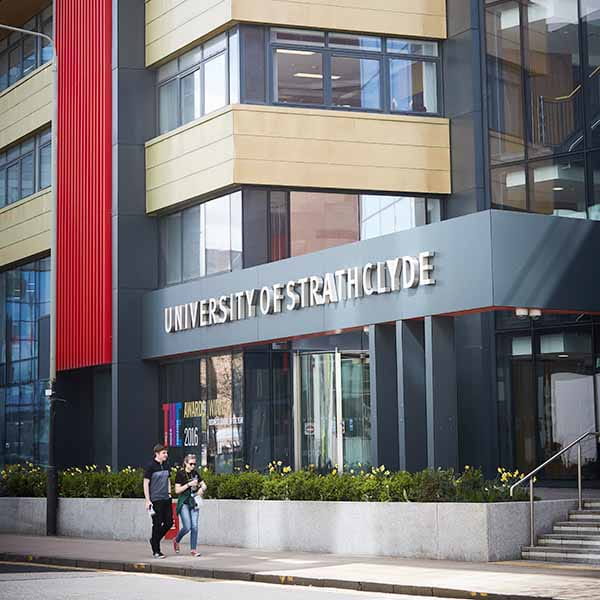 What you'll study
You'll study 10 compulsory classes over the two semesters and also enter into the preparation and early stages of the Digital Transformative Project. The entire focus of the summer term will be your Digital Transformative Project.
Core to the programme is its industry relevance and responsiveness, as well as academic thinking, theories and cutting-edge marketing and management practice.
Learning & teaching
Teaching and learning methods include lectures, case studies, presentations, workshops and a 'hands-on' real-life business project. Extensive independent study and group participation will be required for realising the potential benefits of the programme.
Assessment
A wide spectrum of assessment results will determine your final award, including, but not limited to, examinations, class tests, essays, class presentations, reports, projects, group work and class interaction.
Triple-accredited business school
Go back
Course content
The programme will provide you with a comprehensive understanding of digital technologies and their application for business purposes.
Strategic Digital Marketing
The class aims to equip you with a detailed understanding of a wide range of digital marketing theories and frameworks, together with online tools and techniques used in the process of strategy development and implementation. You'll have the opportunity to develop skills in the creation of digital marketing strategies and the appropriate use of marketing tools to a broad spectrum of multi-channel marketing activities.
Key Skills provides the skills required for assessed classes, including the Digital Transformation project. Feedback from industry and business has emphasised the need for high standards of performance in skills and business practices, which support the more conceptual learning in Marketing. This module includes development of skills in literature reviews, case studies, presentations skills and management of group work.
Marketing Research in a Digital Age
The aim of this class is to prepare you to understand the fundamentals of market analytics in a digital age in order to become an effective marketer. It will provide you with the knowledge to develop skills in using digital analytics tools in order to make sense of both qualitative and quantitative data and evaluate the ways in which these impact on effective decision-making.
Understanding consumers is central to the business of marketing strategy. This class aims to move beyond the traditional focus upon the act of buying (buyer behaviour), to focus on having and being as fundamental processes in value formation.
Consumer behaviour in this regard is more than buying, it also embraces the study of how having (or not having) things affects our lives, and how our possessions influence the way we feel about ourselves and each other.
This class is designed to build on the Cross-Cultural Buyer Behavious class by developing in-depth knowledge of current thinking in the discipline and by analysing a range of contemporary consumer contexts.
During this class you'll develop practical and creative skills concerning interface design, managing user experience, e-commerce, social media, pay-per-click, SEO, affiliate marketing, email marketing, display advertising, mobile marketing, emerging media, online PR, online data analytics and insights.
The aim of the class is to provide you with a detailed understanding of academic thinking and hands-on industrially-relevant skills in eMarketing practice. The class is delivered in part by digital marketing professionals from a leading independent agency in the UK.
Supply Chain Digitalisation
Transformation to a digital supply chain requires that organisations build new skills and capabilities as well as managing culture change. Through a combination of academic lectures and insights from industry, this class aims to explore trends and the impact of digital technologies on supply chain management.
Integrated Marketing Communications
Marketing communications bridge the gap between an organisation and its stakeholders, providing a face and giving voice to organisations. Marketing communications are recognised for their strategic and tactical roles in developing successful organisations, including commercial, not-for-profit, small and large-sized firms.
In this class, you'll explore marketing communications theories and consider the role and purpose of marketing communications. You'll also critically review constituent components of the marketing communications mix and consider how marketing communication tools are used in practice. In particular, you'll explore the need for and management of Integrated Marketing Communications (IMC) and identify those factors that impact on the selection, implementation and evaluation of effective IMC.
Retail Marketing Management
This class assesses the role of retailing within the context of the overall supply chain and within the economy. The focus will be on global, as opposed to national trends and developments. This recognises that students who take this class come from a wide range of geographic regions and reflect a multi-cultural audience.
International Services Marketing
Services represent more than a quarter of all world trade and the world market for services is growing at more than twice the rate of the product sector. Over the past two decades, academics and practitioners have become aware of the need to adopt a different emphasis when marketing services rather than products. Many companies producing products are turning to service to provide their differentiation.
At the heart of this elective is the recognition that services present unique challenges, and that building customer relationships through quality service is fundamental to marketing success in every organisation. The aim of this elective is to provide an introduction to the special challenges of Services Marketing with a particular focus on the international context.
Digital Transformative Project
The project will start in semester 2 when you'll develop a digital marketing transformative plan. You'll develop bespoke practical solutions to their business challenges. You'll have the opportunity to explore specific problems related to digital marketing and management which will form the basis of your final project report. Analytical and communication skills should be developed during this project.
Back to course
Entry requirements
Academic requirements

Minimum second-class honours degree or overseas equivalent (view the entry requirements for your country) in marketing or business.

Business-related degrees should include a significant marketing component.

Work experience

Work experience in digital marketing and/or management is advantageous, but not compulsory.

English language requirements

Students whose first language is not English must have a minimum of 6.5 IELTS score, with no individual score lower than 5.5. Get more information about the English language requirements for studying at Strathclyde.
Pre-Masters preparation course
The Pre-Masters Programme is a preparation course held at the University of Strathclyde International Study Centre, for international students (non EU/UK) who do not meet the academic entry requirements for a Masters degree at University of Strathclyde. The Pre-Masters programme provides progression to a number of degree options.
Upon successful completion, you'll be able to progress to this degree course at the University of Strathclyde.
International students
We've a thriving international community with students coming here to study from over 140 countries across the world. Find out all you need to know about studying in Glasgow at Strathclyde and hear from students about their experiences.
Visit our international students' section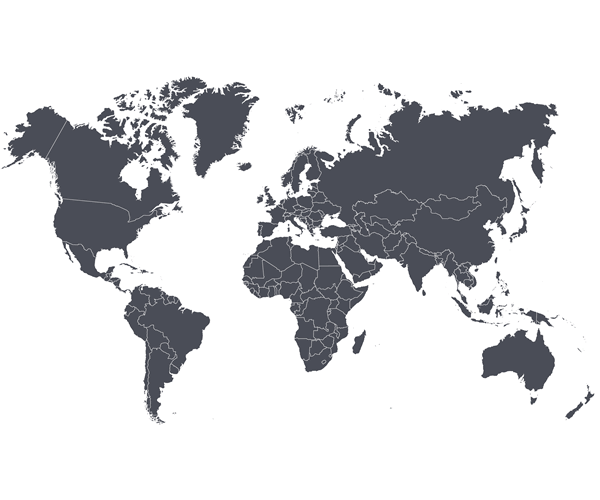 Chat to a student ambassador
Want to know more about what it's like to be a Strathclyde Business School student at the University of Strathclyde? A selection of our current students are here to help!
Our Unibuddy ambassadors can answer all the questions you may have about their course experiences and studying at Strathclyde, along with offering insight into life in Glasgow and Scotland.
Chat now!
How can I fund my course?
Go back
Scottish postgraduate students
Scottish postgraduate students may be able to apply for support from the Student Awards Agency Scotland (SAAS). The support is in the form of a tuition fee loan and for eligible students, a living cost loan. Find out more about the support and how to apply.
Don't forget to check our scholarship search for more help with fees and funding.
Back to course
Careers
The involvement of industry partners in the programme's development and delivery aims to ensure that the curriculum is relevant to the continuously changing needs of the digital workplace. As a result of this uniquely dynamic university-industry collaboration, you'll have the opportunity to acquire an up-to-date knowledge and the specialist skills with industry best practice.
Successful completion of this Masters programme will significantly enhance your employment prospects in the digitalised marketplace. You will be qualified to apply for a wide range of positions (e.g. Marketer, Manager, Strategist, Consultant, Data Analyst etc.) in industry sectors such as finance, the health sector and the public sector, where employers are willing to pay a high premium for employees who are able to fill the digital skills gap in the workplace.
Our students
Glasgow is Scotland's biggest & most cosmopolitan city
Our campus is based right in the very heart of Glasgow. We're in the city centre, next to the Merchant City, both of which are great locations for sightseeing, shopping and socialising alongside your studies.
Life in Glasgow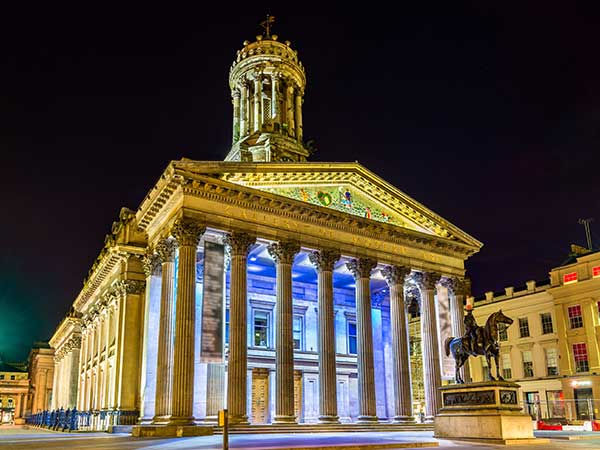 Have you considered?
We've a range of postgraduate taught and Masters courses similar to this one, which may also be of interest.
Back to course
Fees & funding
All fees quoted are for full-time courses and per academic year unless stated otherwise.
Fees may be subject to updates to maintain accuracy. Tuition fees will be notified in your offer letter.
All fees are in £ sterling, unless otherwise stated, and may be subject to revision.
Annual revision of fees
Students on programmes of study of more than one year should be aware that tuition fees are revised annually and may increase in subsequent years of study. Annual increases will generally reflect UK inflation rates and increases to programme delivery costs.