Key facts
Start date: September

Accreditation: ACSB, EQUIS & AMBA

Study mode and duration: 12 months full-time
Study with us
gain insight into the technologically-innovative nature of contemporary marketing in the context of tourism
benefit from skills-based teaching
enhance your leadership, teamwork and cross-cultural skills
Back to course
Why this course?
The MSc Tourism Marketing Management programme offers an introduction to marketing management within the international tourism industry and provides you with the knowledge and skills demanded by leading organisations worldwide.
The course reflects the dynamic and technologically innovative nature of contemporary marketing and you'll gain insights into the technical and personal skills necessary to pursue a future career in tourism.
Students on the programme come from a variety of academic backgrounds, with first degrees as diverse as physics and philosophy, meaning they contribute a spectrum of perspectives. Undergraduate studies in tourism or hospitality are not a prerequisite of this programme.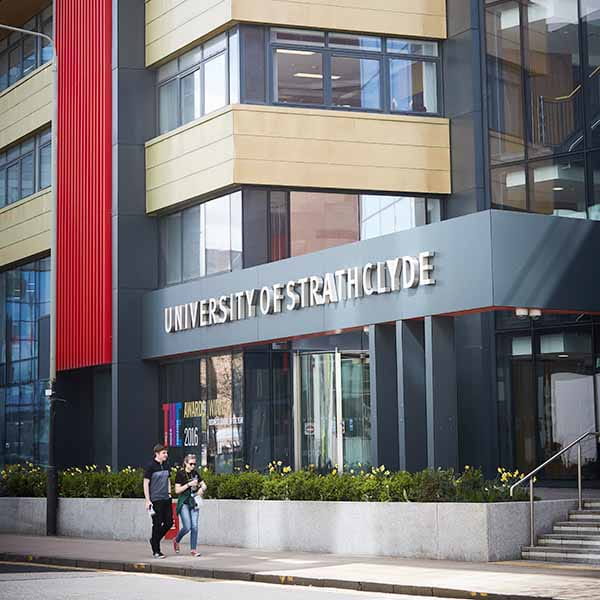 What you'll study
You'll study seven compulsory and four optional choice classes.
The course features a wide list of optional subjects; many include international dimensions, reflecting the current diversity in global marketing practice.
The course has many value-added features such as:
real-life learning through our live industry problem-solving project, Marketing Works
high-calibre industry collaboration
research excellence
skills-based teaching
Our students are truly international with representations from all parts of the globe which further enhances your learning experience.
Leadership & team building
Throughout the programme you'll have opportunities for group working with your fellow students. This allows you to network with your colleagues and develop key management, team building and leadership skills.
Employability & career development
The course has a dedicated careers specialist for group sessions, employability seminars, individual interviews and CV compilation and continues to support graduates for a year after graduation.
Triple-accredited business school
Core classes
Strategic Marketing Management
The aim of this class is to enable students to advance their understanding of the strategic marketing management process, to develop their knowledge of marketing planning and implementing the strategic activities of marketing within organisations in order to succeed in competitive markets.
The class provides an overview of discrete marketing tools used and theories and the fundamental terminology used in the field of strategic marketing management. In addition, the class aims to equip students with the analytical skills necessary to be able to implement and assess the outcomes of marketing decision making.
Understanding consumers is central to the business of marketing strategy. This class aims to move beyond the traditional focus upon the act of buying (buyer behaviour), to focus on having and being as fundamental processes in value formation.
Consumer behaviour in this regard is more than buying, it also embraces the study of how having (or not having) things affects our lives, and how our possessions influence the way we feel about ourselves and each other.
International Marketing Research
Marketing research and customer information provide key input to the development of a company's marketing strategy. The marketing concept is better implemented when information about the market, the competitors and potential buying behaviour is available.
This class introduces the decisions and stages of the marketing research process, within the context of customer and market information now available from a wide range of sources including databases, loyalty cards and the internet.
Brand Management & Strategy
This class provides a detailed understanding of brand theory and application of key brand strategies. Major brands will be reviewed.
Aspects and theories of brand management will be presented and discussed in order to equip you to manage effectively in a global brand environment. You'll gain a clear appreciation of the role of brand strategy within the corporation's operating plan. This will entail consideration of environmental factors causing changes to the structure and composition of the brand portfolio as well as discussion of conceptual issues surrounding the strategic roles of brand management.
A theoretical look at how a company's brand value is created and measured will be a key objective of this core class. Using core brand theories and concepts, this class reviews and applies brand strategies to a variety of business cases. The course is rich in branding theory and will put the theory to practice using branding applications to industry and reviewing key companies branding strategies.
Core classes
Marketing Works: Group Project
The Marketing Works project provides you with a challenging organisation-based, action-learning opportunity to advise a company on a marketing problem/opportunity.
You'll consult your client-firm or client-organisation with the objective of delivering realistic recommendations which, if implemented, could reasonably be expected to help generate strategic marketing plans. The scope of the project is to allow you to work in groups to manage the project at hand, and communicate outcomes to your clients.
The groups are responsible for managing their relationships with their clients, and will be assigned a supervisor from the Department who will oversee the your progress.
Find out more about the Marketing Works: Group Project and see what companies you could be working with.
In preparation for the Dissertation an intensive course known as Dissertation Skills is taught early in the 2nd semester, covering all aspects required for successful submission. By the end of this class, combined with necessary readings, you should be sufficiently prepared to undertake your dissertation, which requires a pass mark to proceed.
Destination Marketing Management
The destination is the core element of tourism supply. It is defined in spatial as well as cultural/symbolic terms and encompasses a wide variety of sectors such as hospitality, the built and natural environments, cultural heritage, entertainment, sport and retailing.
The diverse nature of the destination and lack of central 'control' implies quite specific challenges and responses in its management and marketing. This class will equip students with the skills necessary to engage with these.
Managing Tourism Resources
This class provides an introduction to the structure and management of individual tourism organisations and attraction resources in the private, public and third sectors.
It begins with an overview of key industries involved in the distribution of tourism products (tour operators, travel agencies, e-mediaries); those that facilitate tourist transport and accommodation (e.g. the international airline and hotel sectors) before focusing on the sustainable management of key resources at destination level (e.g. culture, heritage, sport and events).
A theme running throughout the class will be the recognition by managers of the important role of tourism consumers in the co-creation of products, services and experiences and introduces students to the challenging management environment where tourism is produced and consumed at sources of demand, supply and the transit routes linking both.
International Services Marketing
Services represent more than a quarter of all world trade and the world market for services is growing at more than twice the rate of the product sector. Over the past two decades, academics and practitioners have become aware of the need to adopt a different emphasis when marketing services rather than products. Many companies producing products are turning to service to provide their differentiation.
At the heart of this elective is the recognition that services present unique challenges, and that building customer relationships through quality service is fundamental to marketing success in every organisation. The aim of this elective is to provide an introduction to the special challenges of Services Marketing with a particular focus on the international context.
Elective classes
In the second semester, you choose one optional class.
This elective class is designed to build upon the core consumer behaviour class by developing in-depth knowledge of current thinking in the discipline and by analysing a range of contemporary consumer contexts.
The major premise of this class is that customer relationships are in a period of rapid change: digital technologies, including the Internet, e-commerce and social media platforms, are moving the balance of power in relationships through customer engagement to a 'customer led' phase. This class aims at developing your knowledge and skills-based expertise in planning, implementing and managing successful e-marketing strategies.
You'll be exposed to a synthesis of well- established digital marketing theories and the most recent academic research on e-marketing. The class also aims to provide you with hands-on experience in the use of digital technologies for marketing purposes. Thus the class has a very practical focus.
This class focuses on exporting, the market servicing mode most commonly adopted by small to medium sized enterprises and firms in the early stages of internationalisation. The class covers both export strategy and export management issues and examines the latest research in export marketing.
Integrated Marketing Communications
Marketing Communications, bridge the gap between an organisation and its many stakeholders, provide a face and give voice to organisations. They can also help organisations build relationships and connect with their audiences and various stakeholders.
Marketing Communications are recognised for their strategic and tactical roles in developing successful organisations, including commercial, not-for-profit, small and large sized firms. Marketing Communications is an exciting, vibrant and contemporary topic and the study of marketing communications can contribute to laying the foundations for future careers in marketing.
This class will explore relevant marketing communications theories, consider the role and purpose of marketing communications, critically review constituent components of the marketing communications mix and consider how marketing communication tools are used in practice. In particular, the class will consider the need for and management of Integrated Marketing Communications (IMC) and identify those factors that impact upon the selection, implementation and evaluation of effective IMC.
International Culture & Heritage Marketing
This class explores the marketing of cultural and heritage as 'resources' in a global context. It aims to introduce students to the essential dimensions of culture, heritage and the arts as resources for many types of organisation, both private and public sector, in activities such as tourism, festivals and events, community redevelopment and corporate branding.
The class brings together theoretical and practical dimensions which need to be understood by cultural, heritage and tourism managers if these resources are to be used responsibly and sustainably.
Sports Marketing in a Global Context
This class covers the topic areas that will allow class participants to understand and apply core concepts and frameworks that are relevant in the field of sports marketing and management. It takes a global focus.
This recognises that many key sporting events are increasingly taking place in non-traditional locations, e.g. Dubai, India and China. Feedback from alumni and sports organisations suggests that there is a lack of suitably qualified marketing graduates and post-graduates who have the specialised knowledge and skill sets to perform in the sporting environment. This class attempts to address this problem.
Retail Marketing Management
This class assesses the role of retailing within the context of the overall supply chain and within the economy. The focus will be on global, as opposed to national trends and developments. This recognises that students who take this class come from a wide range of geographic regions and reflect a multi-cultural audience.
A good level of performance across both semesters is necessary for you to progress to the Dissertation stage of the MSc. The dissertation is your opportunity to study, in depth, a specific marketing problem in an area of personal interest.
Dissertations typically involve desk research and literature reviews, then case studies of individual companies or small scale primary research. This provides scope for originality of thought, research fieldwork and analysis and presentation of results.
Learning & teaching
We provide a comprehensive support package to enhance your learning including:
access to relevant text and digital resources via the University Library
employability seminars and career counselling
access to relevant databases
student/staff consultative committee providing an effective mechanism for student feedback
The taught component of the course will be covered in two 12-week semesters. The Masters-level dissertation is undertaken during the summer term.
Learning and teaching methods will vary between courses and include:
online updates
class discussions
role-playing exercises
case studies
directed reading tasks
guest lectures
student-led presentations
DVD/Podcast presentations
computer-based/experiential learning
self-motivated reading and research
Each year, we ask our students to evaluate the value of both the quality of the teaching and the associated support package to ensure that the highest of standards are maintained.
Assessment
Assessment methods for core classes are a combination of examinations worth 60% and assignments worth 40%. Optional classes have no examinations and are assessed in a variety of ways using essay/report-based assignments worth 100%.
Guest lecturers
World-class speakers from major international organisations give lectures on our programmes reflecting the high-calibre industry collaborations of the Department.
Chat to a student ambassador
Want to know more about what it's like to be a Strathclyde Business School student at the University of Strathclyde? A selection of our current students are here to help!
Our Unibuddy ambassadors can answer all the questions you may have about their course experiences and studying at Strathclyde, along with offering insight into life in Glasgow and Scotland.
Chat now!
Back to course
Entry requirements
| | |
| --- | --- |
| Academic requirements | Minimum second-class Honours degree, or overseas equivalent (view the entry requirements for your country) in any subject. |
| English language requirements | Students whose first language is not English must have a minimum of 6.5 IELTS score, with no individual score lower than 5.5. Get more information about the English language requirements for studying at Strathclyde. |
Pre-Masters preparation course
The Pre-Masters Programme is a preparation course held at the University of Strathclyde International Study Centre, for international students (non EU/UK) who do not meet the academic entry requirements for a Masters degree at University of Strathclyde. The Pre-Masters programme provides progression to a number of degree options.
Upon successful completion, you'll be able to progress to this degree course at the University of Strathclyde.
International students
We've a thriving international community with students coming here to study from over 140 countries across the world. Find out all you need to know about studying in Glasgow at Strathclyde and hear from students about their experiences.
Visit our international students' section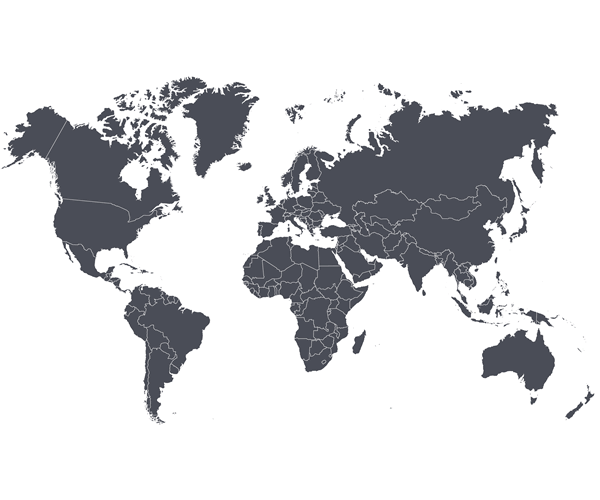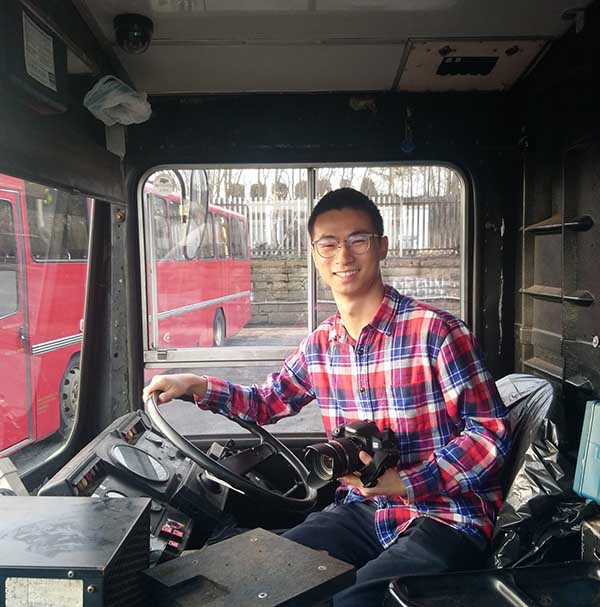 My experience of the classes has been great because the lecturers in the Marketing department are friendly and professional. They are eager to stimulate your mind to think of new ideas to promote tourist destinations of a city or country throughout the world.
Samuel Wong
Back to course
Fees & funding
All fees quoted are for full-time courses and per academic year unless stated otherwise.
Fees may be subject to updates to maintain accuracy. Tuition fees will be notified in your offer letter.
All fees are in £ sterling, unless otherwise stated, and may be subject to revision.
Annual revision of fees
Students on programmes of study of more than one year should be aware that tuition fees are revised annually and may increase in subsequent years of study. Annual increases will generally reflect UK inflation rates and increases to programme delivery costs.
How can I fund my course?
Go back
Scottish postgraduate students
Scottish postgraduate students may be able to apply for support from the Student Awards Agency Scotland (SAAS). The support is in the form of a tuition fee loan and for eligible students, a living cost loan. Find out more about the support and how to apply.
Don't forget to check our scholarship search for more help with fees and funding.
Glasgow is Scotland's biggest & most cosmopolitan city
Our campus is based right in the very heart of Glasgow. We're in the city centre, next to the Merchant City, both of which are great locations for sightseeing, shopping and socialising alongside your studies.
Life in Glasgow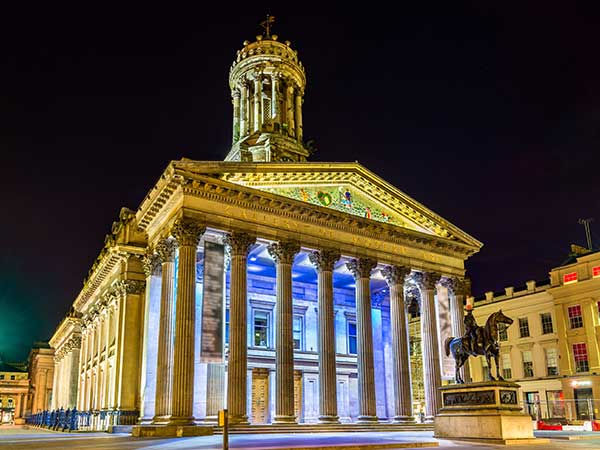 Have you considered?
We've a range of postgraduate taught and Masters courses similar to this one, which may also be of interest.