Key facts
Start date: January

Accreditation: Triple-accredited business school - AACSB, EQUIS & AMBA

Study mode and duration: 12 months full-time, 24 months part-time

Small Business Charter Award: in recognition of our commitment to supporting student entrepreneurship and SMEs
Study with us
a practical, career-focused programme that addresses the global demand for talented entrepreneurs and those working for and managing entrepreneurial ventures
specialised Masters aimed at entrepreneurs and those considering starting their own business
modules looking at new venture creation and entrepreneurial finance will provide you with the grounding in how to set up and run your own start-up
broader modules on international business and emerging markets will ensure you begin to consider how to take your business to the next level and go global
specialised modules on entrepreneurial mindset and managing and leading will equip you with the ability to build and then lead your team through rapid growth and change
explore an aspect of entrepreneurship in more detail as part of your dissertation
Back to course
Why this course?
You'll learn how to set up your own new venture and then lead the start-up through those difficult few years of growth. You'll learn how to combine theoretical knowledge with practical skills required to engage successfully in entrepreneurial activities, leading and managing teams and change.
By the end of the programme, you'll possess both the mindset and skills to think and act entrepreneurially. These sought-after skills have led to our graduates either starting their own business or securing jobs in companies seeking people with an entrepreneurial mindset. From the largest global corporations to more traditional public sector bodies, organisations are looking for such individuals.
You'll have the opportunity to engage with a dynamic innovation ecosystem through business competitions, guest lectures and field visits.
The programme is designed for recent graduates who don't have a grounding in business and management. Previous participants came with a range of degrees including engineering, bioscience, English, law and music. The modules will equip you with the ability to take your business idea and launch a new venture, secure funding and then manage and lead your growing team.
Linking students & local businesses
Find out how Strathclyde students and local businesses work together.
"There are a number of classes at Strathclyde Uni that require industry engagement and as a start-up we can be that industry partner for a number of classes."

What you'll study
You'll take a mix of classes which cover key entrepreneurial topics such as creativity, business innovation, entrepreneurial finance and leadership.
Classes in Semester 1 (January – March) cover key elements of entrepreneurship and are shared with students on the MSc Entrepreneurial Innovation & Technology. In Semester 2 (April-June) specialised modules on Managing change and Negotiation are introduced; skills that the entrepreneur will need when leading their team through growth and when securing new contracts with customers and suppliers. The dissertation in the autumn term (August- November) will allow you to focus on a particular area of interest you may want to pursue.
Research project
You'll apply the tools and techniques developed throughout the degree programme to work on a real-world research project (dissertation). You'll undertake a comprehensive piece of field-based research and critically explore aspects of entrepreneurial management. Below are some illustrative examples of dissertation themes:
SME Internationalisation: Exploring the barriers to entry faced by Scottish SMEs when operating in global markets
Exploring the impact of strategic planning on the competitiveness of small and medium-sized real estate enterprises in China
Analysing ways in which UK sustainable fashion SMEs can reach an international presence using online methods
Every effort will be made to find suitable small businesses and start-ups in Glasgow, but you can opt to carry out your research in a company of your choosing in your home country. This will need to be agreed between you and your supervisor.
Student competitions
You'll be expected to participate in national and international entrepreneurship and innovation prizes. We have a strong track record of success in various prestigious competitions and there are considerable free support networks in place to help you with your entries. The Hunter Centre for Entrepreneurship will provide a special university prize award for the best project.
Strathclyde Inspire
At Strathclyde, we live and breathe entrepreneurship. The University of Strathclyde started life as a place of useful learning, an institution that wanted to make a difference through doing things innovatively, boldly, and socially oriented; this founding mission has never been more relevant. Today, we continue to nurture generations of influencers, innovators, and industry leaders, empowering our staff, students and alumni to embrace entrepreneurship, transforming their own lives and the lives of others.
Strathclyde Inspire supports and encourages entrepreneurship in all its forms, so whether you want to be more entrepreneurial in your approach to life, business and society, have an idea for a business, or are considering commercialising your research, we will support you at every stage of your journey.
Strathclyde Business School
Strathclyde Business School was founded in 1948 and is a pioneering, internationally renowned academic organisation with a reputation for research excellence.
One of four faculties forming the University of Strathclyde, SBS is a triple-accredited business school (AACSB, EQUIS and AMBA) and was the first business school in Scotland to achieve this accolade in 2004. The Business School is home to seven subject departments and a number of specialist centres, all of which collaborate to provide a dynamic, fully-rounded and varied programme of specialist and cross-disciplinary courses.
Strathclyde Business Network
As a postgraduate student at Strathclyde Business School, you may choose to join the Strathclyde Business Network, a student-led initiative that facilitates interaction with business and industry leaders.
The Network aims to foster knowledge sharing, facilitate discussion and enable networking opportunities with the very best business professional in industry. Every year the Network organises Glasgow Business Summit, which is the first-ever student-led business conference in Scotland and brings together students with leading businesses from across the UK.
Triple-accredited business school
Social Entrepreneurship
There is a growth in the number of entrepreneurs starting businesses with social and environmental purposes. This module examines ideas and practices for addressing social needs. These include social enterprises, collaborative innovation networks, hubs, digital platforms, and support intermediaries. The module is centred around how students can start their own social entrepreneurship projects. The module will consist of a selection of presentations and discussions around social innovation and social entrepreneurship.
Internationalisation & Growth
The Internationalisation & Growth lab recognises that in today's globalised business world, ventures often face international competition and international opportunities from inception. Therefore internationalisation is no longer the premise of larger, more established corporations but it also happens in new and small firms. Identifying and selecting international markets for entry requires considering a number of factors and planning accordingly. This lab will equip students with the critical and applied understanding needed to plan international market selection and entry.
Entrepreneurial Finance
This class addresses how startups and small businesses source and manage finances. Finance is a core function within most organisations and is especially pivotal for startups and SMEs that need to carefully navigate to survive and grow. The class is a core Semester 2 module. It builds on Semester 1 modules that address the foundational elements required to develop a promising new business concept (e.g. Creativity and New Venture Planning, Innovation, Entrepreneurial Mindset, etc.) by bringing in the finance toolkit required to make a successful business out of a good idea.
Entrepreneurial management and leadership
Entrepreneurial leadership is distinct and different from leadership found in large corporates. (Röschke, 2018). Entrepreneurial leaders tend to be more adept at exploring and exploiting opportunities in the marketplace and dealing with constant change and competition.
This module will help participants better understand their own leadership style and also understand the key characteristics and behaviours of entrepreneurial leaders. Entrepreneurial management shows similarities to management functions in established organisations – strategic planning, marketing, etc. However, is it really necessary in a start-up situation? This module will explore the importance of entrepreneurial management and how start-ups and SMEs can benefit from having a programmed approach to growing the business.
Global Innovation Lab
The class responds to the need for developing skills for innovation at a global scale when social needs and sustainability-driven priorities with potential for impact are considered by organisations. It seeks to create the space for participants to gain a rich, informed view about underlying challenges at global scale, prototype alternative solutions via high level scenarios and create routes into impact through supporting a real organisation. It also seeks to adopt an intensely collaborative way of working, as a creative, innovation driven based method that informs its logic and approach, and supports the outcomes sought.
Business Strategy
This class provides opportunities to explore, understand and apply the language of strategy and strategic management. By examining real-life organisations, you'll develop your understanding of the forces within their contextual and transactional environments that influence their strategy, and by applying different strategic frameworks, develop the ability to critically analyse the strategic direction being adopted.
Mindset Lab
Mindsets are at the core of everything that people think and do. Therefore, if we want to steer entrepreneurial behaviour towards success, we need to start by shaping the mindsets of those who start ventures. From government agencies to investment panels, entrepreneurial mindsets are quickly becoming the buzzword that everyone wants to know about. But what are those mindsets? And when are they a force for good or otherwise?
In this research-based class, you'll be exposed first hand to the daily struggles and successes of early-stage entrepreneurs and will be tasked with assessing their mindsets, how those mindsets are shaped by context and how, in turn, they shape the behaviour of the entrepreneur. You'll take a fascinating journey through the latest academic thinking on mindsets and will apply that thinking to the practice you observe in the entrepreneurs you will be following. Theory and practice will inform each other as you discover the often hidden power of the mind on human fears, goals, failures and achievements.
New Venture Creation
In New Venture Creation, students will learn to develop and validate winning business models. Students will cover a broad range of topics that critically examine various approaches to establishing and operating a venture, supported by frequent guest lectures from successful entrepreneurs.
Data Lab
As increasing volumes of data are collected and made available to the public, identifying opportunities through analysis of data is a necessary skill for the contemporary entrepreneur. This course will empower students with a range of different analytic methods and software tools that will allow them to successfully identify high-value data-drive entrepreneurial opportunities.
Leading Change in SMEs
The entrepreneur setting up their own business is guaranteed that change will come quickly. As the new venture is launched and then becomes established the entrepreneur will need to be adept at leading the change.
The aim of this class is to introduce entrepreneurs or would-be entrepreneurs to the theories and models of change management. Another aspect is to expose participants to real life change examples undertaken by SMEs in order to gain further knowledge.
Negotiating & Influencing Skills
An entrepreneur, embarking on a new venture, will need to be a savvy negotiator; striking deals with customers and suppliers as well as influencing people to join the team as the business expands. This class will provide you with a theoretical understanding of the approach to negotiations and also raise awareness of your own negotiation preferences. The practical role-plays where you prepare for and undertake negotiations will ensure deeper learning of influencing and negotiation skills.
Dissertation
The dissertation concludes the learning process on the MSc Entrepreneurial Management & Leadership through a substantial piece of study in which you shape and deliver the learning agenda.
On a topic of personal interest, supported by a relevant supervisor, the project explores questions that integrate your learning about the usefulness of theory in management practice, and the potential to broaden theory from experience. The dissertation represents an opportunity for you to examine your chosen topic in greater depth, with greater scope of learning outcomes and with greater examination of practical implications.
Disruptive Technologies
New technologies and scientific breakthroughs have the potential to 'change the game' for businesses, leading to new products and services. SMEs cannot leave evolving technologies to the large corporates and hope to play catch up. SMEs need to appreciate how new technologies can be used to give them a competitive advantage and bring them new customers. This module explores the role of new technologies and innovation in different industry settings to critically analyse how SMEs can take advantage of disruptive innovation.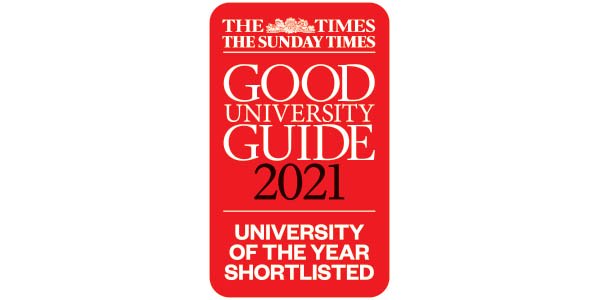 The Times / The Sunday Times Good University Guide 2021. University of the Year shortlisted.
Financial Times European Business Schools Rankings logo 2021
Learning & teaching
Taught classes run in semesters one and two. Classes will be taught through a combination of lectures, workshops, lab sessions and practical activities. The research project will be undertaken over the autumn months.
Assessment
Assessments methods vary by class. Typical assessment will be through a combination of group assignments, individual assignments and exams. Exams will take place at the end of each semester.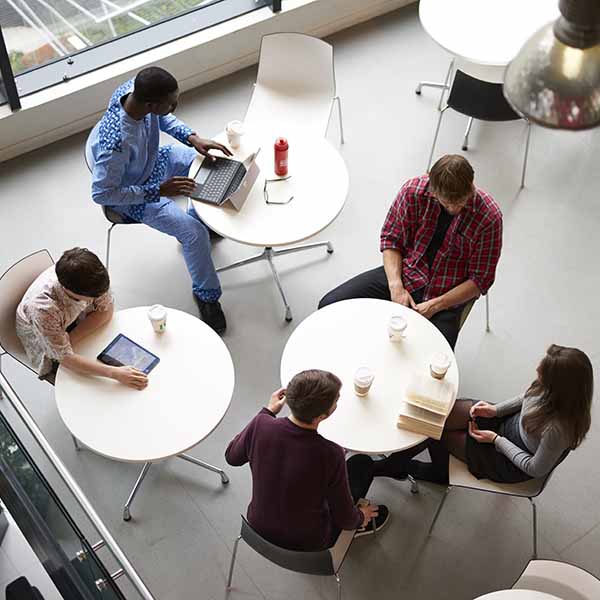 Back to course
Entry requirements
| | |
| --- | --- |
| Academic requirements | Minimum second-class Honours degree, or overseas equivalent - see our country pages for further information - in any subject. |
| English language requirements | Students whose first language is not English must have a minimum of 6.5 IELTS score, with no individual score lower than 5.5. Get more information about the English language requirements for studying at Strathclyde. |
Pre-Masters preparation course
The Pre-Masters Programme is a preparation course held at the University of Strathclyde International Study Centre, for international students (non EU/UK) who do not meet the academic entry requirements for a Masters degree at University of Strathclyde. The Pre-Masters programme provides progression to a number of degree options.
Upon successful completion, you'll be able to progress to this degree course at the University of Strathclyde.
International students
We've a thriving international community with students coming here to study from over 100 countries across the world. Find out all you need to know about studying in Glasgow at Strathclyde and hear from students about their experiences.
Visit our international students' section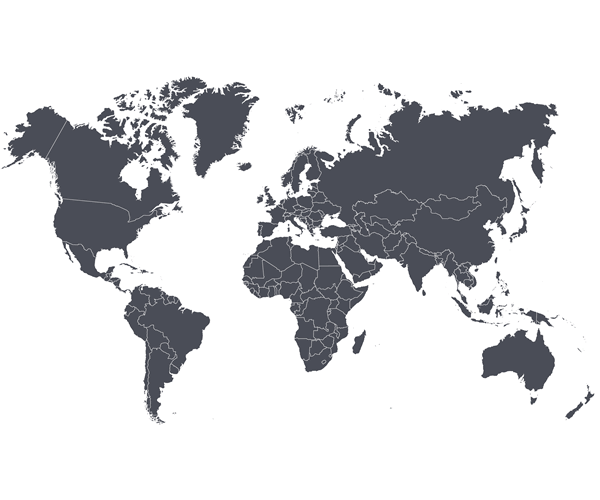 Back to course
Fees & funding
All fees quoted are for full-time courses and per academic year unless stated otherwise.
Fees may be subject to updates to maintain accuracy. Tuition fees will be notified in your offer letter.
All fees are in £ sterling, unless otherwise stated, and may be subject to revision.
Annual revision of fees
Students on programmes of study of more than one year should be aware that tuition fees are revised annually and may increase in subsequent years of study. Annual increases will generally reflect UK inflation rates and increases to programme delivery costs.
Go back
Scotland

£14,500

England, Wales & Northern Ireland

£14,500

International

£23,650

Additional costs

Course materials

Most modules require students to buy textbooks, - assuming each module has a set textbook and 30% of these are available as free ebooks then students will be required to buy around 9 books around £40 - £50 each, therefore, we would recommend allowing around £400 for books.

Available scholarships

Take a look at our scholarships search for funding opportunities.
How can I fund my course?
Go back
Scottish postgraduate students
Scottish postgraduate students may be able to apply for support from the Student Awards Agency Scotland (SAAS). The support is in the form of a tuition fee loan and for eligible students, a living cost loan. Find out more about the support and how to apply.
Don't forget to check our scholarship search for more help with fees and funding.
Back to course
Careers
Graduates will be well suited to find employment in a variety of exciting roles. This may involve:
working in an entrepreneurial ecosystem support role (e.g. public agency)
taking over a family business
working for a high-growth SME
taking a leadership role in a large corporation
working for a leading consultancy
Glasgow is Scotland's biggest & most cosmopolitan city
Our campus is based right in the very heart of Glasgow. We're in the city centre, next to the Merchant City, both of which are great locations for sightseeing, shopping and socialising alongside your studies.
Life in Glasgow